Gisele Bündchen is one of the world's top supermodels. She has made a big name for herself in the fashion industry, and it is all thanks to her hard work in maintaining her body. Taking just one look at Gisele, it becomes blatantly obvious just how committed she is towards her fitness.
Gisele Bündchen and her husband Tom Brady enjoy a plant-based diet with abundant delicious and natural foods and scarce meat, dairy, and seafood.
Gisele Bündchen's Meal Plan
Gisele Bündchen has an innovative diet plan which involves healthy meals she can also relish since they are quite flavorful. Sticking only to fresh foods also helps her stay lean, as seen in her measurements, and it also improves her mood.
Height: 5 feet 11 inches or 1.80 m
Weight: 121 pounds or 55 kg
Age: 40 years
Gisele's diet mainly involves juices, salads, and smoothies made with organic and fresh ingredients to ensure maximum health benefits. She does eat meat and fish, but not very often, and is mainly committed to her plant-based lifestyle.
Morning Breakfast
Gisele starts her day with a glass of water with half a lemon. She also enjoys a nice glass of freshly made green juice and sometimes a smoothie of coconut milk, seeds, and cacao powder.
Lunch:
Gisele Bündchen loves a simple salad and soup for lunch. She eats her salad with an avocado and some seed crackers while enjoying a simple fruity spring roll with her soup.
Dinner:
Gisele enjoys her dinner between 5 and 6 p.m., with most meals involving steamed vegetables and soups. It is also the meal when her family occasionally eats meat.
What About Desserts?
Bündchen does not have any sugar in her diet but still loves the occasional dessert. For these, she uses honey from her hives and mainly combines avocado, coconut, raw cacao for healthy and delicious desserts.
While her diet may seem strict, it is something that has helped Gisele keep her super lean figure over the years. She does indulge in a few snacks from time to time, such as dark chocolate, but in moderation.
As for meat and seafood, their family enjoys a meal involving it occasionally. She also prefers smaller fish over larger ones to avoid the large quantities of mercury they may have.
What Vitamins Does Gisele Bündchen Take?
Gisele always ensures her body has the nutrients she needs, and she takes supplements for Vitamin C, D, and a multivitamin pill. She also gets shots of vitamins from time to time.
Gisele Bündchen's Workout Routine
Gisele doesn't just commit to healthy living with her super diet but also loves to work out to stay healthy. She has shown commitment in her workout routines over the years, and this had helped her stay lean and active even when she didn't have her superfood diet.
Gisele Bündchen has credited yoga, Pilates, and martial arts as her go-to workouts. She also enjoys staying active and plays with her children during the evenings to keep agile and robust.
Gisele Bündchen's Exercise Plan
Gisele's workouts involve free movement training regimens like Yoga and Martial Arts on most days. She also uses martial arts to make up for her cardio and strength training. She works out every day to make it a lifestyle and not just a chore.
Monday to Sunday:
Yoga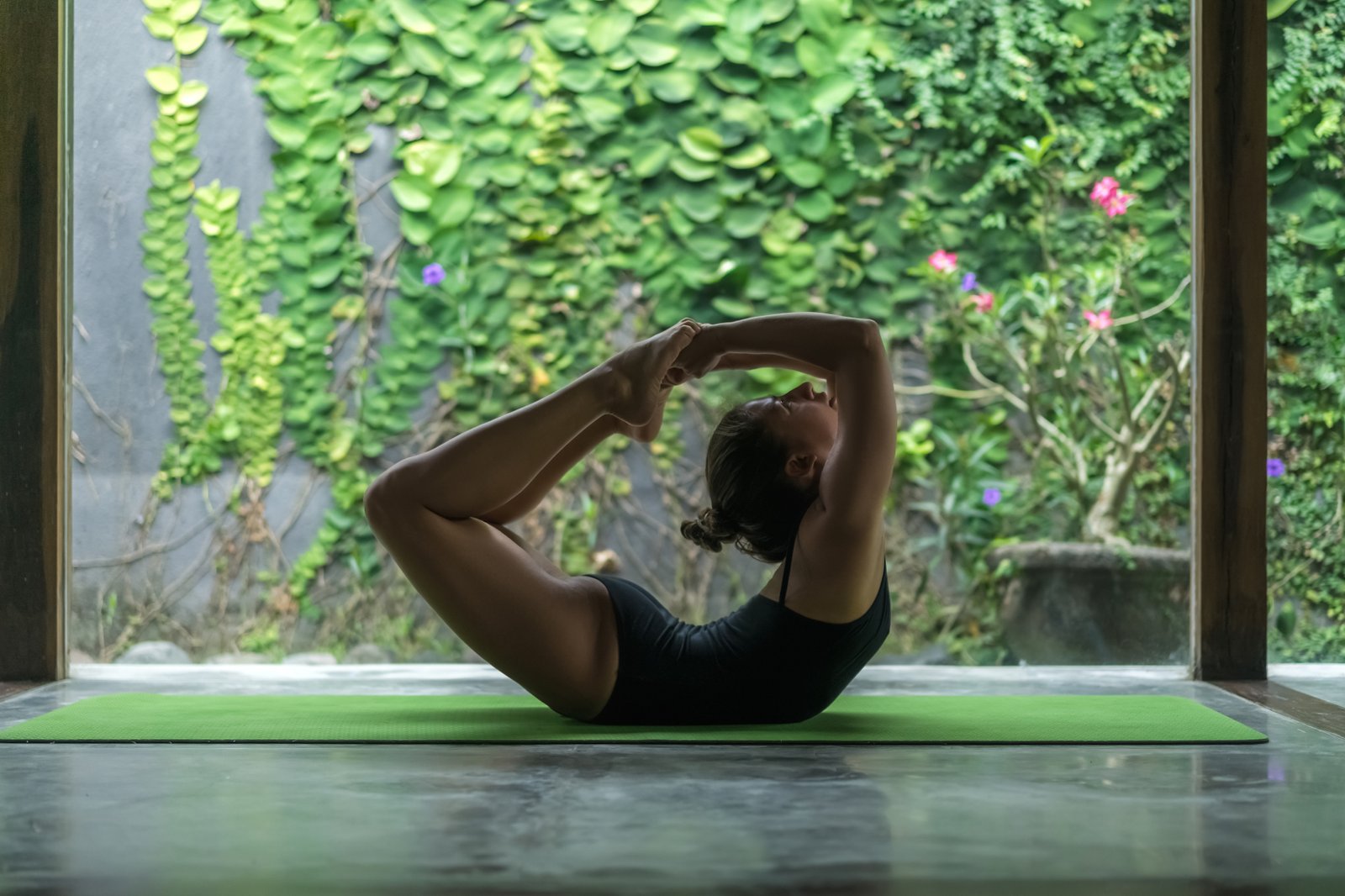 Gisele has found Hatha Yoga to be her favorite, and she uses it to train both her body and mind for the day ahead. She also meditates while practicing Yoga and considers this to be her gentle workout.
Martial Arts
As a seven-year practitioner of Kung Fu, Gisele has never honestly held anything back in her workouts. Instead, she uses this workout to enhance her cardiovascular functions and body strength.
Outdoor Activities
Bündchen is a fan of outdoor workouts, especially in a place like Costa Rica. She loves to play with her kids in the park and also enjoys adventure sports like skiing and surfing as the weather allows.
Gym
Going to the gym isn't a regular thing for Bündchen, but she makes sure to visit TB12, her husband's gym, at least twice a week. Here she does Pilates, dance and uses resistance bands for enhanced strength training.
Gisele Bündchen's Workout During Pregnancy
When Gisele was pregnant with her son and daughter, she didn't stop working out. She wanted to give birth at home and trained her body for it. Until two weeks before giving birth, she practiced Kung Fu five times a week and did yoga three times a week throughout her pregnancy.
She has credited the meditation aspect of yoga to keep her spirit high and her mood up when going through pain. As a result, she didn't even go to a hospital room for the birth and had her baby naturally, which further shows her real strength.
---
One of the most successful and famous supermodels of our time, Gisele Bündchen, is an absolute babe. She loves to work out and live a healthy lifestyle with a superfood diet. While it takes immense commitment to live the way she does, the results speak for themselves. Gina Carano has also worked out in martial arts similar to Gisele, and it isn't hard to notice the difference the workout makes.