Margaret Denise Quigley is a professional American Actress & Model popularly known by the stage name "Maggie Q." She is an animal rights activist who believes in Veganism, and she was PETA's sexiest vegan in 2017. She grew up as an athlete and a follower of holistic health, who did her stunts in movies like Divergent & Mission Impossible chronologies.
Maggie Q has been following a plant-based diet for two decades, including food like dark green leafy vegetables, whole grains, seaweed, kale, parsley, ginger, legumes, liquid aminos, flaxseed, sprouted nuts, and fruits.
Maggie Q's Meal Plan
Maggie Q's decision to transition to a plant-based diet derived from her deep-rooted convictions in animal cruelty and environmental impact led her to follow veganism. She trusts her guts to follow a healthy lifestyle aided by probiotics, wheatgrass, turmeric, ginger, and lemon shots.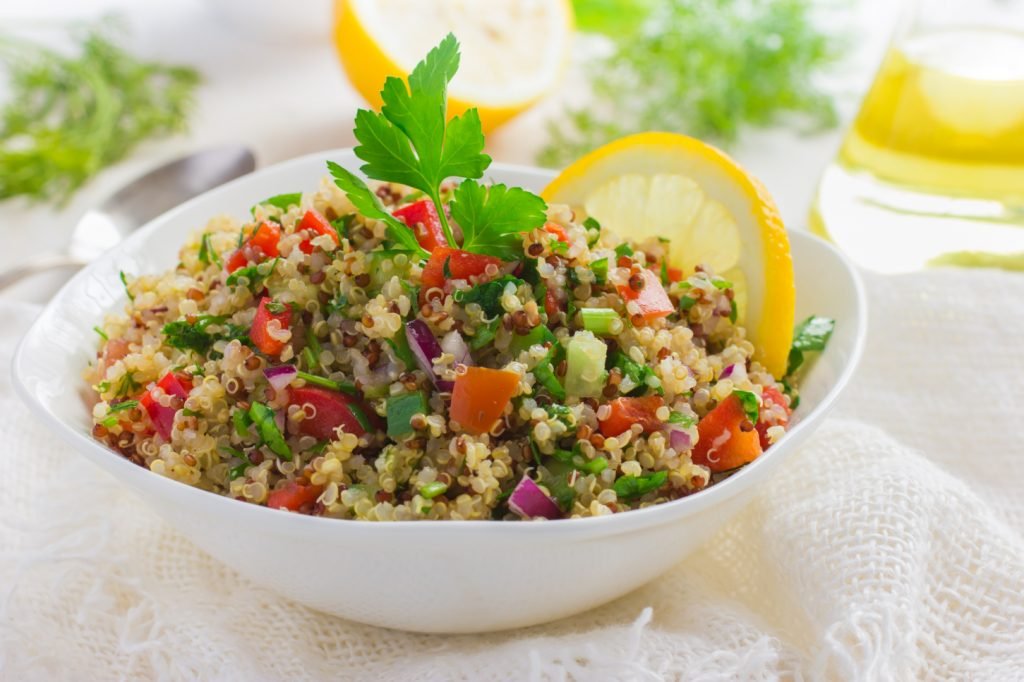 Height: 5 feet 6 inches or 168cm
Weight: 51 kg or 112 pounds
Age: 42 years
Maggie Q focuses on digestion as her main priority and states that eating nutrition-rich foods enhances one's bodily functions. Seeing the figure she has maintained for the last two decades, one can tell that she follows a strict diet. She has also revealed that she stays motivated to follow this routine as it helps her stay focused and happy. 
Meal #1: Breakfast
Whole grains
Green Juice
Almonds
Fruits
Doughnuts
Meal #2: Morning Snack
Brown Rice
Edamame
Hot Sauce
Lentils
Ginger
Meal #3: Lunch
Protein Shakes:
Smoothies
Vitamins
Energy Formula
Meal #4: Evening Snack
Quinoa
Probiotics
Vegan Omegas
Meal #5: Dinner
Kitchari
Fruits
Vegetables
Green Salad
Beans
Bone Support
Maggie Q's Diet for Nikita
On the sets of filming Nikita, her chef revealed Maggie Q's Diet plan for her movies. She starts her day with a green juice/smoothie made of turmeric, ginger, lemon, and wheatgrass. Maggie Q just loves doughnuts and states that if doughnuts were healthy she would feed on them only. 
Kitchari is an Ayurvedic dish made of rice, mung beans, and spices, which sets the right balance in her life.
She likes her food hot & spicy, so the flavor is a must. Her protein shakes include banana, peaches, berries or mango, brown rice, pea protein powder, almond butter, maca powder, cashew milk, fresh mint leaves, and ice.
ActivatedYou is a brand curated by Maggie Q to help people with gut problems like inflammation, aiding them with probiotics.
Maggie's Diet in Divergent Trilogy:
Maggie Q mixes all her favorite black, brown, and red rice and combines them with lentils or beans, flax seeds, liquid aminos, and seaweed to have a nutritious meal. She preaches that everyone should eat green leafy vegetables that provide nutrition to the body and keep one full for a more extended period.
Maggie loves the lemon cake with vegan cream cheese frosting and chocolates in the dessert. As an evening snack, she eats sprouted and dehydrated nuts with granola. She believes that following a plant-based Vegan diet can save the world.
Maggie Q's Workout Routine
Maggie Q is an action figure who indulges in all sorts of workouts to stay fit and active. She is forty-two years old and has always been seen in great shape since training to develop excellent core strength and high-intensity cardio. Maggie Q follows a holistic approach towards staying fit to fix her body from the inside out. Despite following a busy schedule, she takes out some time to devote to yoga, hiking, and boxing.
Maggie Q doesn't follow the typical circuit training. Still, she believes in living an active lifestyle every day, including yoga, swimming, mixed martial arts, boxing, pilates, and spin class in succession. She also goes jogging and has an interest in playing sports like Tennis, Basketball, and Soccer. To have a balance in life, she usually meditates to recharge herself and calm her mind. 
Maggie Q's Exercise Routine 
In a recent video, we can see her revealing the perks of following Maggie Q's Fitness Secret tips to live a healthy lifestyle. She loves to exercise daily and switches up her workout routine regularly to experiment with different variations. Listed below are some details from Maggie Q's workout routine: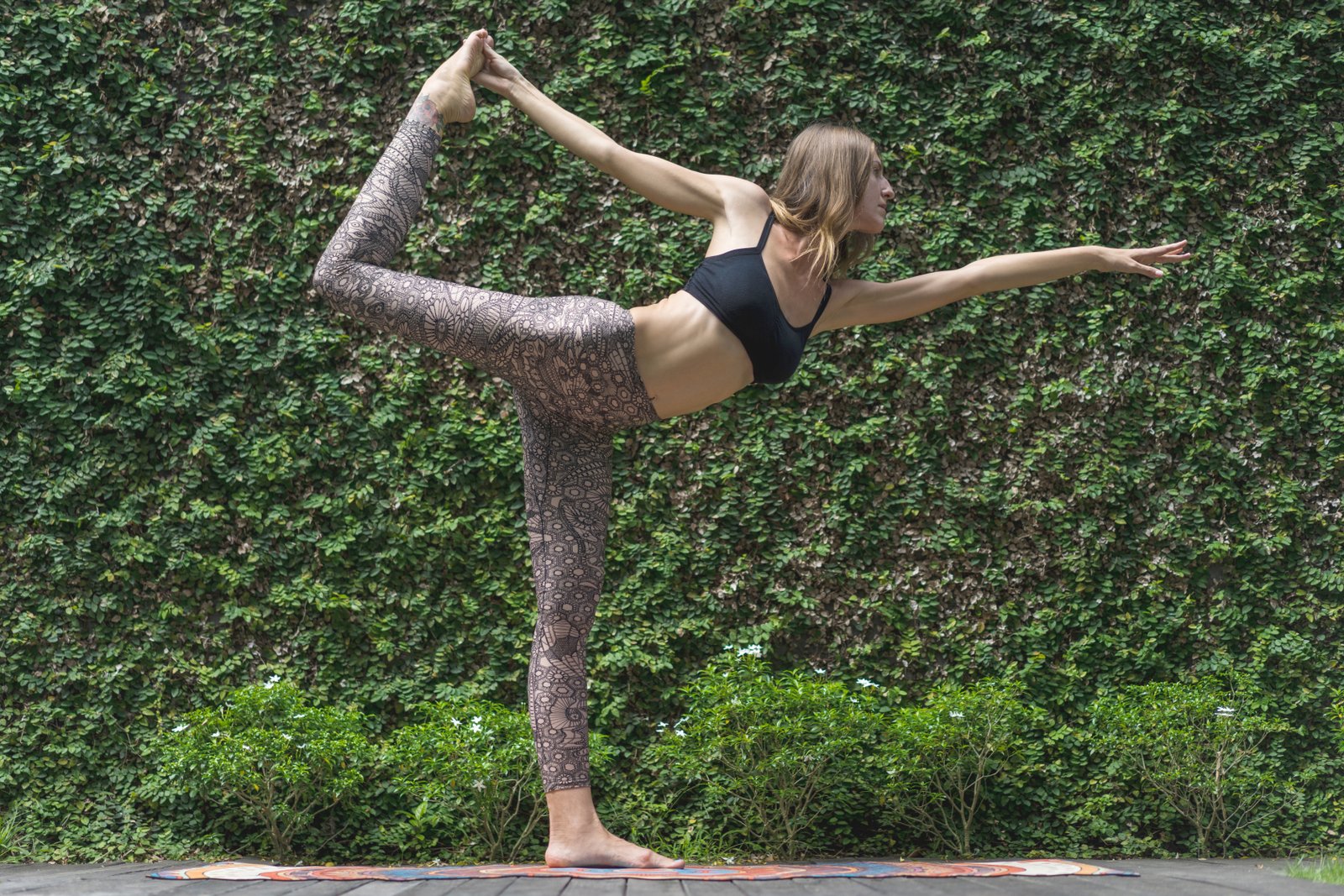 Monday, Wednesday, Friday: Yoga and walking 10,000 steps
She is very enthusiastic about practicing Yoga which has laid a deep foundation of health awareness in her. She practices a form of Hatha Yoga to influence her life experiences and increases circulation and oxygenation. Her favorite Yoga poses are: 
Shin Cradle: strengthens the hamstrings, calves, and hip muscles 
Crow Pose: It requires full body integration to strengthen the wrists, arms, upper back, and abdominal muscles 
Forearm Stand: Flushes the brain with oxygen and blood by taking pressure off one's feet 
Tuesday: Spin Class
Thursday: Swimming
Saturday: Spin Class or Swimming or Jogging
Sunday: 
Maggie Q treats Sunday as an activity day rather than a rest day, as most of us do. There are several options like boxing, pilates, playing sports like basketball, tennis, or soccer, which she takes up as an activity. 
Maggie Q's Workout for Gen-X Cops 
In 1999, the legendary action star 'Jackie Chan' selected her for an action role in the movie 'Gen-X Cops'. Since then, Maggie Q has been doing her stunts in all her movies. She has practiced Yoga for about two decades to flush her organs and stretch her entire body. The spin class helps her grow lean muscle mass and running, swimming, and jogging keep her fit and reduces the risk of injuries in action scenes. 
---
Maggie Q outshines everyone when she preaches her acquired knowledge on health awareness and physical well-being. She has stayed in great shape through the decades with the help of a fantastic diet and workout routine. Similar to Megan Fox, Maggie Q's body stats represent her success rationale, and her activism inspires a sizable population of the world.