Charlize Theron is a real South African Wonder Woman. She has played leading roles in several films, including Prometheus, Monster, Mad Max: Fury Road, and Atomic Blonde. Many of her parts have been quite physically demanding, and she has trained quite hard to achieve her superstar physique.
Charlize Theron enjoys organic meat and a plant-based diet, mainly vegetable salads, delicious fruits, proteins, and green juices. She also abstains from alcohol, processed foods, bread, and pasta.
Charlize Theron's Meal Plan
Charlize Theron has had an interesting approach to her diet. While she does not go on any strict diets, she eats healthy and does it with the motivation of living a healthy and long life. As a result, the results of her diet are easy to see when taking a look at her measurements.
Height: 5 feet 10 inches or 1.78m
Weight: 134.4 pounds or 61 kg
Age: 45 years
Charlize has always been quite vocal about her preferences in food, and by checking out her social media profiles, you can find many posts talking about her food choices.
While Charlize always strives to eat healthily, she also indulges in some cheat foods from time to time. Some of her favorites include ribs, Flamin' Hot Cheetos, and, most of all, potato chips.
Meal #1: Breakfast
Meal #2: Morning Snack
Meal #3: Lunch
Chicken/Fish
Salad without dressing
Steamed Vegetables
Meal #4: Evening Snack
Meal #5: Dinner
Charlize has also utilized several diet tips and tricks to make her regular eating lifestyle healthy. Some of these are everyday tips that dieticians have recommended for decades, while others are a little less known.
She Restricts Carbohydrates Throughout the Day
While Charlize doesn't eliminate carbohydrates from her diet, she does limit them a lot. She takes her carbs during the early meals of the day and ensures she also gets Vitamin C to determine cortisol in her blood.
5-Factor Diet
Like many other celebrities, Charlize Theron also puts her faith in a 5-factor diet. It involves dividing her 3 square meals into five smaller meals to eat throughout the day.
Raw Foods
Theron enjoys several raw and organic fruits and vegetables. However, she mainly indulges in them in the form of salads or juices along with her meals.
Charlize Theron's Diet for Movies
While Charlize has stayed healthy throughout her career, she has adjusted her diet plan for certain movies. Let's take a good look at what changes she brought into her healthy diet.
Mad Max: Fury Road
For the Mad Max film, Charlize had to bulk up and gain 9 kg or 19.8 pounds of muscle. While she never really revealed her exact diet for the film, it is assumed that she had increased her protein and carbohydrate intake for the film.
Atomic Blonde
While talking about her diet while working in Atomic Blonde, Charlize mentioned relishing herself in green juices. The movie required her to learn martial arts, which needs a lot of energy, but maintaining her appearance as a character who lives on a liquid diet, she stayed strictly committed to her diet.
Tully
Tully is another film in which Theron changed her diet as she had to gain 22 kg or 50 pounds. To do this, she ate a lot of processed food and indulged herself in potato chips throughout the day.
She eventually had to get back to her current diet to lose the extra weight. She describes the weight loss as one and a half years through hell as she had to commit to a strict diet to make this happen. It also meant quitting sugar which is highly addictive.
Charlize Theron's Workout Routine
It is pretty unreasonable to expect a body like Charlize Theron without working out at all. She is constantly on the move and loves to calculate her activity to meet her goals. However, Charlize is a woman of determination and sheer will regarding commitment to her training.
Charlize Theron works out four to five days a week and follows through on her 60-to-90-minute workout. She trains with Fedele De Santis on a completely configured workout routine that combines Pilates with dance and martial arts.
Charlize Theron's Exercise Plan
Charlize uses her muscle memory and skills from being a dancer to help her work out better in her muscle power training. She uses dumbbells that weigh under 2.2 kg or 5 pounds to avoid bulking too much and does intense cardio before beginning her session.
Monday to Friday:
Workout 1: Kettlebell Training (3 sets)
Kettlebell Swing
Kettlebell Deadlift
Kettlebell Goblet Squat
Kettlebell Walking Lunge
Workout 2: Resistance Training (3 sets)
Resistance Band Squat – Front
Resistance Band Squat – Back
Resistance Band Squat – Overhead
Wall Sit
Workout 3: Full Body
Pliés – 50 reps
Seated bicep curls – 60 reps, 5lb dumbbells
Side lateral – 35 reps, 3lb dumbbells
Butt lift – 75 reps
Bicycle crunches – 60 reps
Plank – 60 seconds
Bench Press – 60 reps, 18lbs medicine ball
Triceps pushdown – 35 reps
Workout 4: Fight Training
MMA Training
Shadowboxing
Punching Bag
Core Workout
Workout 5: Power Yoga
90-minute sessions twice a week
Workout 6: Spin Class
Saturday & Sunday: Rest Days
Charlize Theron's Workout in Movies
Apart from switching up her specific diets, Charlize has also changed her workout routine for particular films. Some of these are: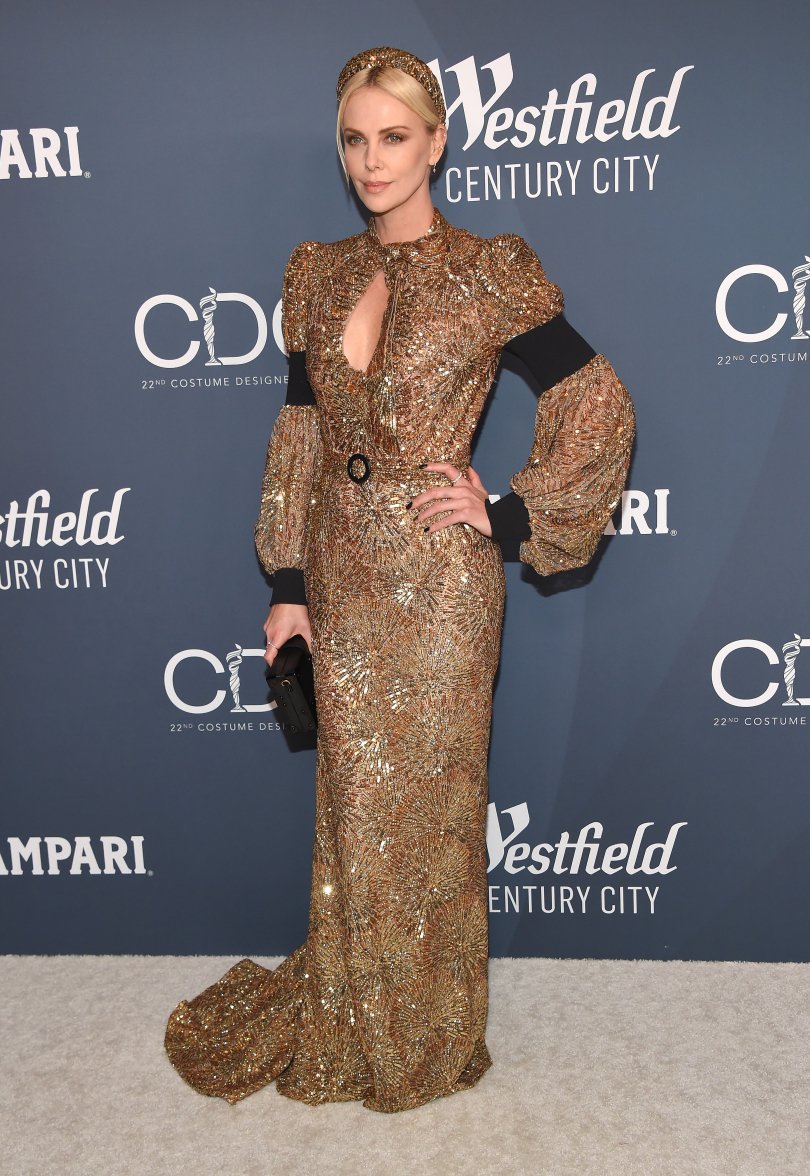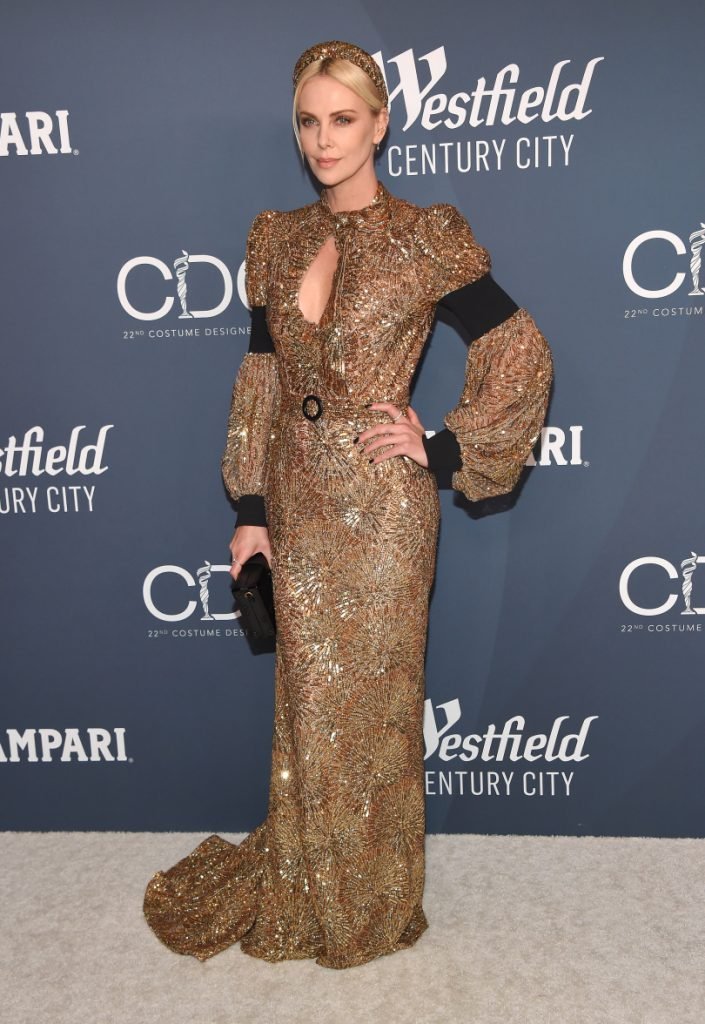 Mad Max: Fury Road
For her role as Furiosa, Charlize started doing a ton of upper body exercises. She also did inversions three times a day and ended up with the look of a professional football player in the film.
Atomic Blonde
For Atomic Blonde, Charlize had to learn to fight in various styles, including boxing and wrestling. She also had to combine these styles and learn MMA style fighting while also building up her strength and speed for the action in the film.
Is Charlize Theron Vegetarian?
No, Charlize Theron is not a Vegetarian. However, she enjoys eating a burger once in a while, and lean meats like chicken and fish are a part of her daily diet.
Charlize Theron is a dedicated actress who constantly pushes her limits to ensure her success in her craft. She has committed intensively to her workouts and strictly followed her diet routine, and it shows in her performances and physical appearance. Megan Fox has also demonstrated a similar commitment towards her fitness when working for different films.