Selena Gomez started her journey as a child actor and is now one of the most loved and celebrated singers! Her victorious journey often intrigues fans eager to understand the captivating essence of this multi-talented artist.
Gomez's warmth and relatable nature, which is well known to her fans, are one of the reasons for her success and resonance with her admirers. But what's Selena's personality type? Is she introverted or extroverted? Well, let's dig for all the answers!
Grammy-nominated American singer Selena Gomez has an ISFJ personality, according to the Myers-Briggs Type Indicator. Selena's ISFJ personality allies perfectly with her Enneagram Type 9 with 1 Wing traits like gentle, helping, and peace-loving!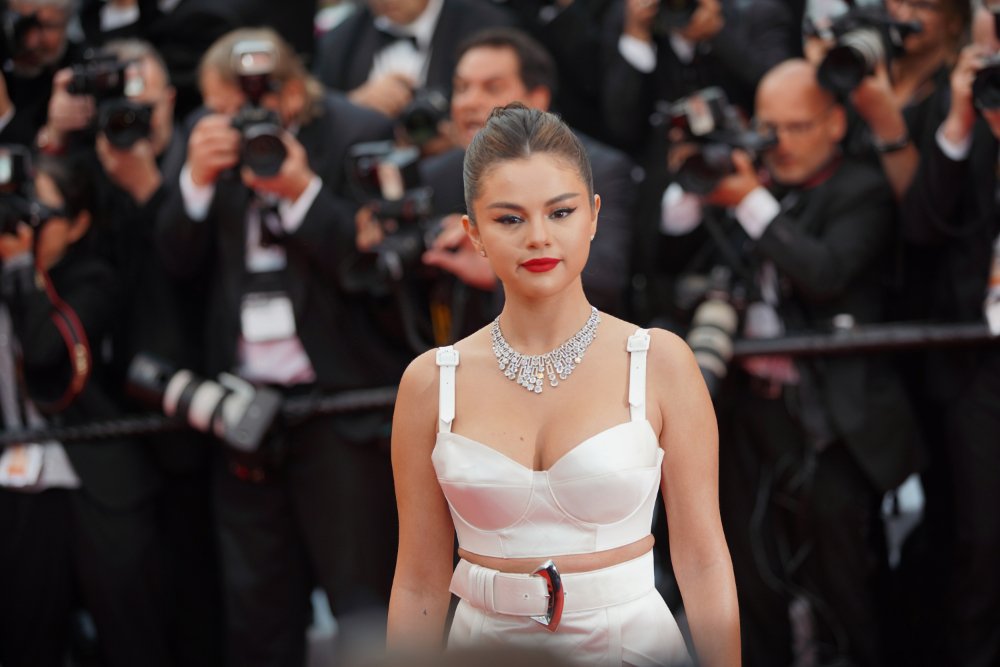 | | |
| --- | --- |
| Name | Selena Gomez |
| Age | 31 |
| Birth Date | July 22, 1992 |
| Zodiac Sign | Cancer |
| MBTI Personality Type | ISFJ |
| Enneagram Personality Type | Type 3w2 |
| Occupation | Singer, Songwriter, Actress, Producer, Businesswoman |
| Parents | Ricardo Joel Gomez and Mandy Teefey |
| Siblings | Gracie Elliot Teefey, Victoria "Tori," Marcus Gomez |
What is Selena Gomez's MBTI Personality Type?
Multitalented singer Selena Gomez has an ISFJ or Defender personality, which, as per the MBTI, has the main traits of Introversion, Sensing, Feeling, and Judging. As an ISFJ, Selena has a flexible personality and an understanding of others' perspectives.
Of course, we all recognize Selena by her creativity, versatility, and heart-touching songs, but more than that, we love her for her realistic, emotionally connected, and considerate, Defender personality!
And if you notice, Gomez's slight distance from the public eye reflects her introversion. Besides, the singer-songwriter likes to rely on sensing and feeling and keep herself on track with her own judgment of what's right and wrong.
What is Selena Gomez's ISFJ Subtype?
Selena Gomez's ISFJ subtype is ISFJ-T (Turbulent), which means that the singer is highly sensitive to people's emotions, which makes her highly empathetic and warm.
Selena's quote, "My fans are so important to me, and I would never want to disappoint them," is an example of how the singer strives to make the people in her life and around her happy and satisfied.
But being a turbulent defender, Gomez often struggles for self-confidence and self-esteem and gets heartbroken by others' thoughts and actions toward her. She's also a bit hesitant, as we often see in her interviews. We hope the sweet singer will get over her weaknesses and become as strong as ever!
What is Selena Gomez's Enneagram Type?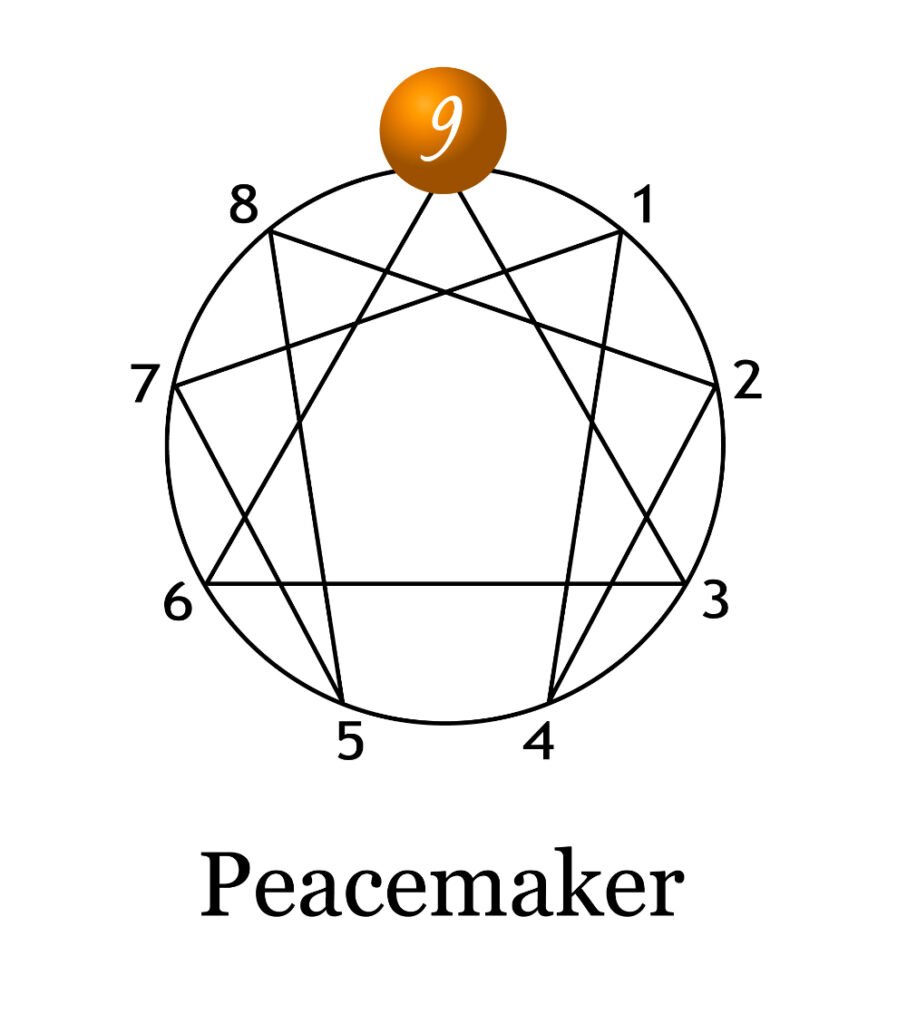 Based on Enneagram, Selena Gomez has a Type 9 personality, which is the Peacemaker or Mediator. Now, as someone with a Type 9 personality, Gomez is full of compassion, love, and art and seeks peace and loyalty in family, friendships as well as relationships.
The Calm Down singer is a friend everyone strives for, and she's proven this with her long-lasting friendship with fellow singer Taylor Swift. Apart from that, Gomez has been long associated with UNICEF, supporting good causes, and has done a lot of charitable work, which shows her kind and giving nature!
What is Selena Gomez's Enneagram Wing?
Kill Em with Kindness singer Selena Gomez is a Type 9 Enneagram with Wing 1. Apart from the type 9 traits, her 9w1 personality adds a little bit of structure, organization, and focus to her life, overall making Gomez stronger!
One of Selena's popular quotes, "We only have one life, and it is very precious, and there's a lot we can do, and there's a lot we should do," reflects her zeal and passion for organizing and leading her life toward success!
What are Selena Gomez's Natural Characteristics?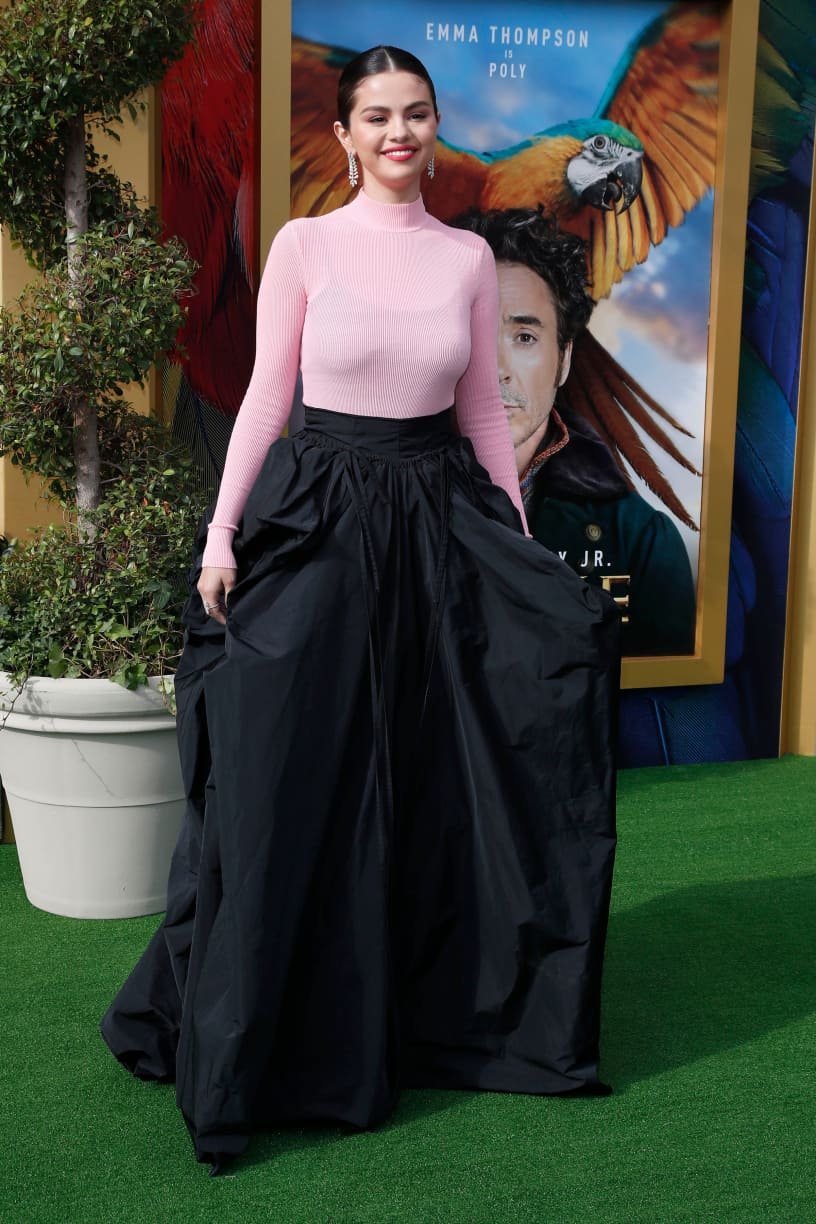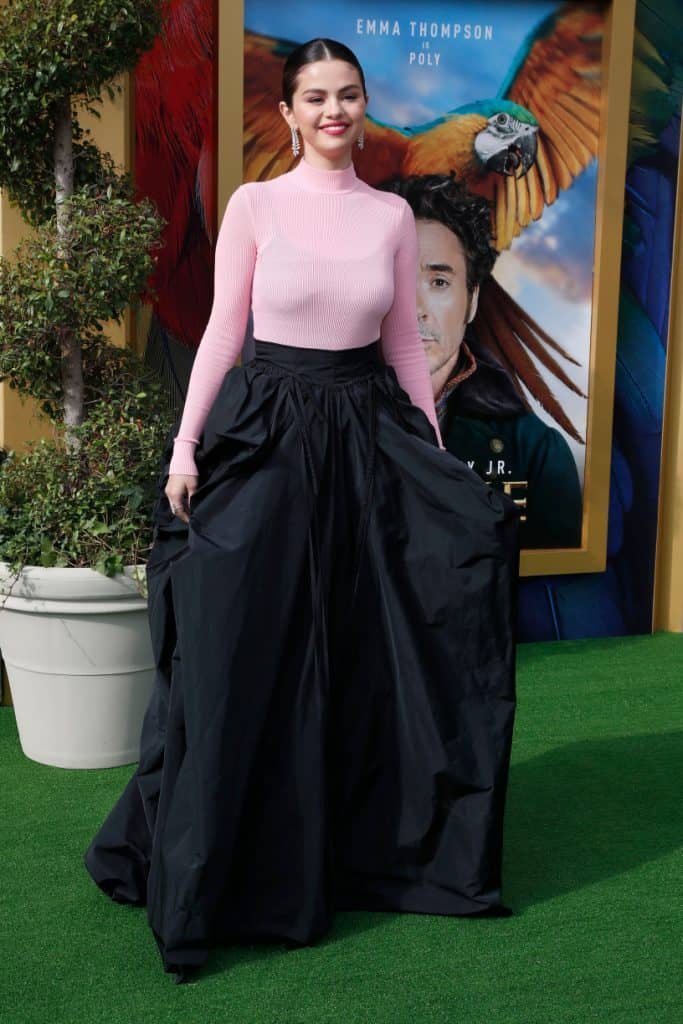 We all adore the gorgeous American singer for her undeniable charm and charisma. But what is this charisma about? Of course, her benevolent and contagious personality traits, which come naturally to Gomez. Let's check out more of her personality traits:
Emphatic: As an MBTI's Peacemaker, Gomez is full of empathy and puts others' feelings and emotions before hers. Be it her fans, friends, family, or needy ones, the singer always tries to have a frictionless connection with everyone.
Artistic: Needless to say, Selena is a true artist at heart. Her versatility, melody, and voice, everything is so perfect that her audience loves her and her music to bits.
Nurturing: Selena Gomez strongly believes in human connections. She always desires to do, and always did, whatever it takes to nurture her valuable connections. Probably that's why she was so shattered after her breakup with pop singer Justin Bieber!
Introvert: When it comes to her private life, Selena likes to maintain a distance from the media and the public. Be it her love life or friendship, the Wolves singer likes to keep things under wraps.
Loyal/Dependable: Selena's loyalty is one of the most admirable personality traits. As a Type 9 Enneagram, she makes sure to always be there for her people, sometimes even ignoring her own situations. Talk about loyalty!
Hardworking: Selena believes in giving her best to reach great heights! She doesn't step back from experimenting and failing; she aims to keep moving toward success!
Which Is Selena Gomez's Zodiac Sign?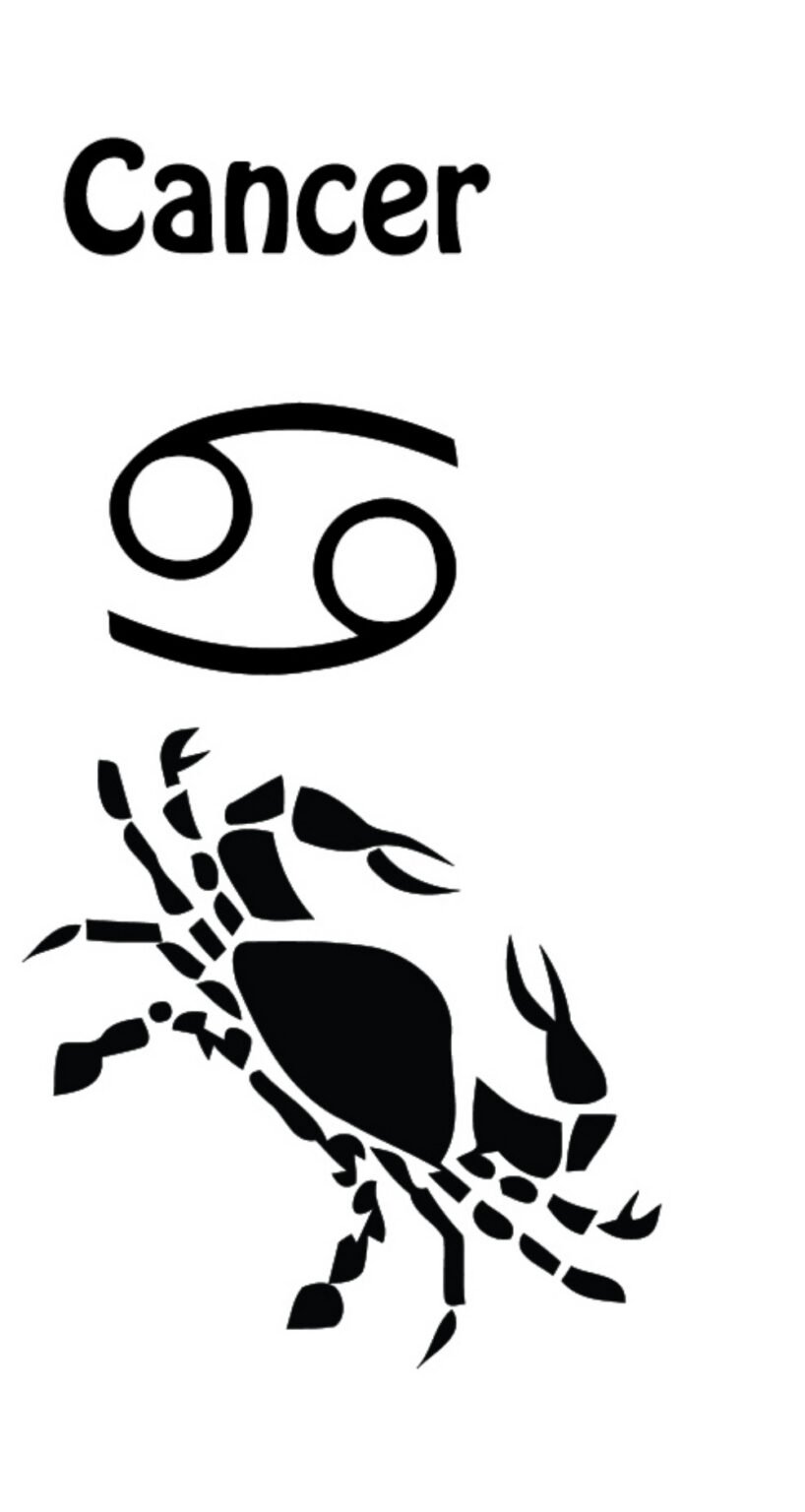 Multifaceted artist Selena Gomez's birthday falls on July 22, and that means her zodiac sign is Cancer. The singer's zodiac traits resonate well with her ISFJ and Type 9w1 traits.
For instance, as a Cancerian also, Selena is sensitive, incredibly faithful and devoted, sacrificing, as well as creative, enthusiastic, and resilient, just like an ISFJ person!
Selena Gomez's Best Matching Personality Type
Since Selena Gomez is an ISFJ, her best and most compatible personality matches are ESTP and ESFP. Both these personality types have the common shared trait of sensing with the ISFJ, over which they can connect.
Besides, either of these extrovert personalities can create a perfect harmony with the introvert traits of Selena's ISFJ personality, completing and balancing each other out.
While ESFPs or ESTPs can make socialization fun for an ISFJ, the ISFJ will make alone time more comfortable for these two personalities and make them more compassionate! A perfect match!
Is Selena Gomez an ESTJ?
Since the Same Old Love singer likes a relaxed, private environment and focuses on feelings to make decisions, she's not an ESTJ but an ISFJ personality. Unlike an ESTJ, Selena is less systematic and strict when it comes to living her life.
The songwriter also likes to devote her time to others and help them solve their problems instead of striving to become the star of the show herself, which makes her a true ISFJ!
Selena Gomez's Quotes!
Be it her private interviews or public appearances, you can always get a glimpse of Selena's ISFJ and Type 9w1 personality traits in how she describes herself! Here are a few quotes that prove Selena is an ISFJ!
"I try to be professional; I try to be on time. I don't take anything I have for granted. That's my definition of success." – As a Type 9w1, Selena likes to stay organized and focused.
"I have a lot of wonderful people in my life – probably five, collectively – who I can tell everything to." – Gomez's words about having very few important people in her life speak a lot about her introversion.
"I realize everybody wants what they don't have. But at the end of the day, what you have inside is much more beautiful than what's on the outside." – These words reflect Gomez's introspective nature, focusing more on the inner beauty than the outer.
If you're an introvert who is more into feeling and sensing things, you're definitely going to relate to Selena Gomez's ISFJ personality. With her warm and considerate nature, the singer can make anyone fall in love with her!