Ariana Grande is a perennial A-lister with a captivating charisma and a vibrant spirit that extends far beyond her melodic prowess. As Ariana's multifaceted personality shines as bright as her spotlight, it often intrigues her fans to know her natural attributes!
So, let's dive into the effervescent persona of this pop sensation as we unravel Ari's personality type & attributes, Enneagram, zodiac sign, and much more!
Takeaways
American singer Ariana Grande has an ESFJ personality, according to the MBTI.
Ariana's Enneagram is a Type 3 with 2 Wing, which makes her ambitious but also friendly and generous.
Grande's zodiac sign is Cancer, which aligns well with her ESFJ and Type 3w2 personality.
As an ESFJ, Ari's best and most compatible personality match is ISTP and ISFP.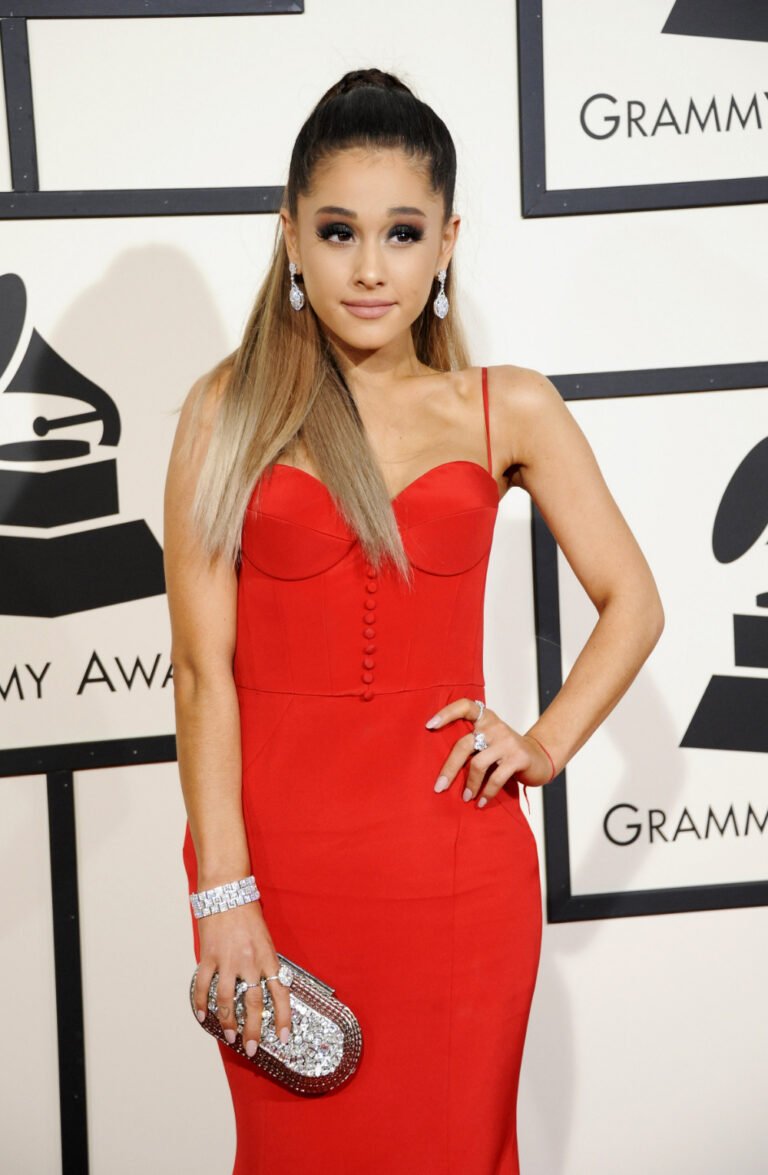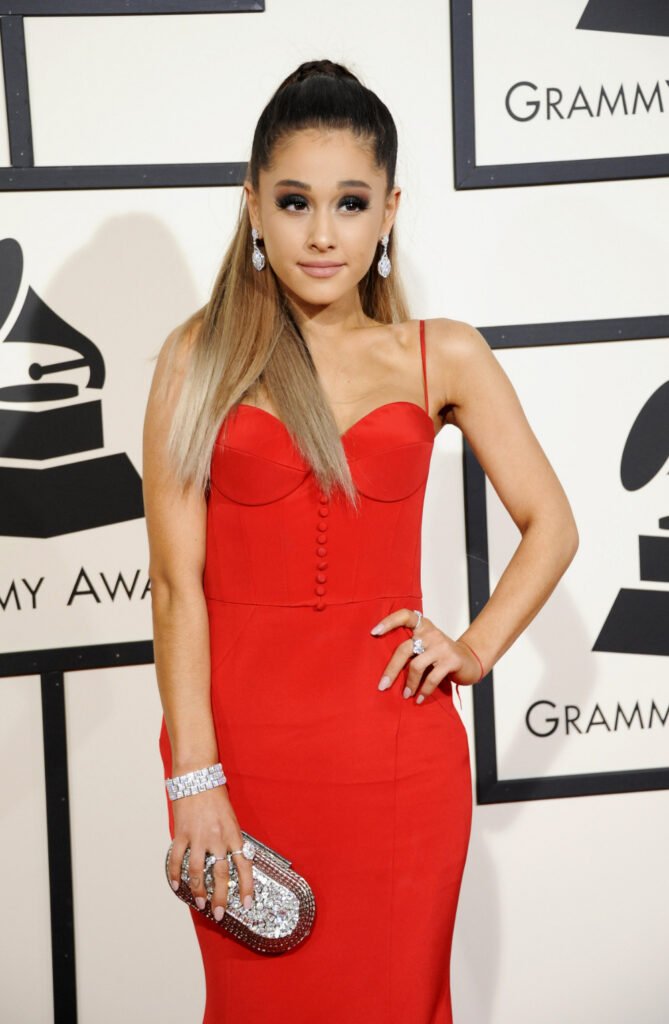 | | |
| --- | --- |
| Name | Ariana Grande |
| Age | 30 |
| Birth Date | June 26, 1993 |
| Zodiac Sign | Cancer |
| MBTI Personality Type | ESFJ |
| Enneagram Personality | Type 3w2 |
| Occupation | Singer, Songwriter, Actress |
| Parents | Joan Grande and Edward Butera |
| Siblings | Frankie Grande |
| Spouse | Dalton Gomez |
What is Ariana Grande's MBTI Personality Type?
Ariana Grande is an ESFJ or The Provider personality as per the Myers-Briggs Type Indicator (MBTI), which means she is an extra bubbly, outgoing, hardworking, as well as kind, empathetic, and hospitable human being. 
Grande is a walking example of all the characterizing traits of ESFJ personality. Starting from extroversion, Grande is highly sociable and often likes to interact with her fans. In fact, her upbeat songs also reflect Grande's outgoing persona.
Moreover, she has a strong sensing power that helps her understand and judge the rights and the wrongs based on her experiences. Besides, her actions and decisions are in accordance with other people's emotions and values.
Ari also likes to help the ones in need in any possible way and oozes warm and supportive vibes. She's also equally dedicated to her fans and family as she is to her career and work! A real mindset of an ESFJ or a Provider!
What is Ariana Grande's ESFJ Subtype?
No Tears Left to Cry singer Ariana Grande has an ESFJ-A (Assertive) subtype, which is clearly reflected in her high-spirited presence, confidence, and image-conscious actions. The singer likes to speak her heart out without fearing others' opinions.
Over the course of her career, Ariana has vocally supported many great causes, such as gender equality, racial and LGBT equality, as well as mental health and animal rights. She never stepped back thinking about the consequences, proving that assertion in the ESFJ-A type.
What is Ariana Grande's Enneagram Type?
According to the Enneagram, Ariana Grande is Type 3, also known as Achiever and the Performer. As a Type 3, Grande continuously works toward success and desires to feel valuable.
Grande is also quite open and vocal about self-acceptance, which is another notable trait of the Type 3 Enneagram. She loves herself the way she is and motivates others to do so.
The 7 Rings singer once said, "Be happy with being you. Love your flaws. Own your quirks. And know that you are just as perfect as anyone else, exactly as you are," which showed her commitment to self-love and acceptance.
What is Ariana's Enneagram Wing Type?
With the Type 3 Enneagram, Ariana Grande has a Type 2 Wing, which makes her a total powerhouse! For instance, apart from her outgoing, sociable, considerate, and productive traits, Ari is also quite empathetic and respects and values others' individuality.
Being a 3w2, the Save Your Tears singer also cherishes and nurtures personal relationships, like her adorable friendship with Lady Gaga! Besides, Ari's perfect work-personal life balance also reflects her 3w2 personality, as the wing allows the workaholic Type 3s to balance their personal needs rightly!
What are Ariana Grande's Natural Characteristics?
Determination: It's not a surprise that our little Ari is highly success-oriented and likes to win in her life. She's action-driven and determined to reach her goals, which is why she's so damn famous at such a young age!
Empathy: As a Type 3w2, the Side to Side singer is emphatic and considers other people's emotions and feelings as important as hers. Be it her fans, friends, or family; she treats everyone with kindness and respect.
Humanitarian: Grande's philanthropic work speaks volumes about her benevolent, humane heart. Ari's heart-warming step of donating $500-$100 to each of her fans during the COVID-19 pandemic is one of the many proofs of her kindness!
Energy: Every time Ari gets on stage, it's for sure that you're gonna get all pumped up! As an ESFJ, she herself is full of positive and action-driven energy and likes to radiate the same around her. Such a powerful package she is!
Competitive: Grande has an Achiever personality, which constantly pushes her to be the best in the competition. In the music industry, she is one of the most competitive artists.
Family-Centered: Did you know that Ariana shared a very close and beautiful relationship with her maternal grandmother, Marjorie Grande? That's right! In fact, she often walked the red carpets with her mom. She really is family centered.
Ariana Grande's Songs as Personality Types
Ari's songs definitely have a personality of their own and resonate with the audience with similar traits, that's how creative her writing is! Here are Ariana's top 15 songs that will connect well to the corresponding personality types:
| | |
| --- | --- |
| Ariana Grande's Songs | Personality Types |
| 7 Rings | ESTJ |
| God Is a Woman | ENFJ |
| No Tears Left to Cry | ISFP |
| Dangerous Woman | ESTP |
| Into You | ESFP |
| Daydreamin' | INFP |
| Focus | ESFP |
| Thank U, Next | ESFP |
| Get Well Soon | ENFJ |
| One Last Time | ISFP |
| Positions | ENFJ |
| Be Alright | ESFJ |
| Greedy | ENTJ |
| Break Up With Your Girlfriend, I'm Bored | ESTP |
| Tattooed Heart | ESFJ |
Which Is Ariana Grande's Zodiac Sign?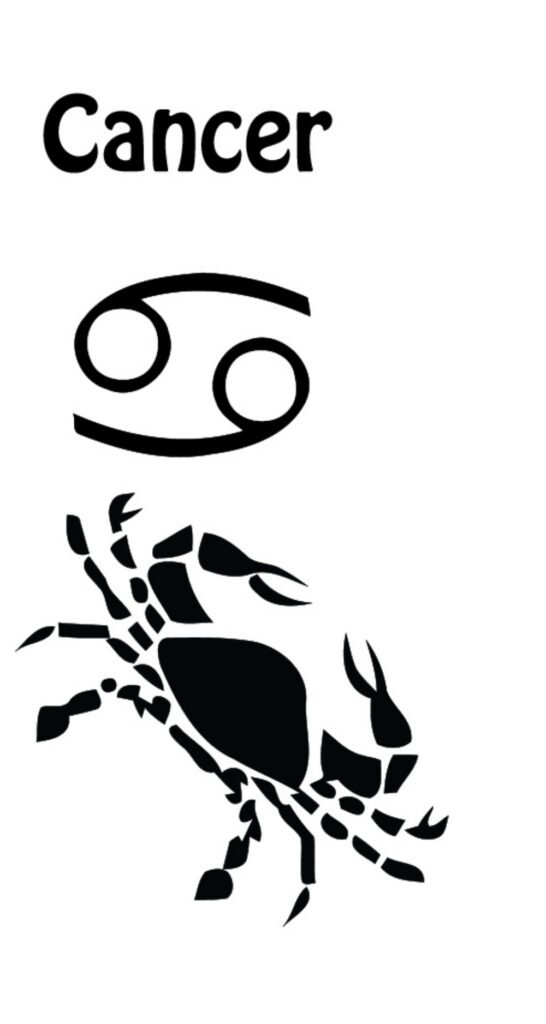 American singer-songwriter Ariana Grande is a Cancerian, with her birthday falling on the 26th of June. Ari's Cancer zodiac traits of resilience, sensitivity, artistry, and determination walk hand in hand with her ESFJ and Type 3w2 personality traits!
Ariana Grande's Best Matching Personality Type
Since Positions singer Ariana Grande is a true ESFJ, her best and most accordant personality matches are ISTP and ISFP. These personalities, with some opposing traits like introversion and calmness, balance out the always-active persona of the ESFJs, offering a peaceful harmony in their lives.
Besides, just like Ari's ESFJ personality, both ISTPs and ISFPs rely on sensing their surroundings to structure their decisions. This shared trait allows them to bond and offers great compatibility.
Is Ariana Grande an ESFP?
No, Ariana Grande is not an ESFP, as her natural attributes align more with MBTI's ESFJ personality. The key difference between an ESFP and an ESFJ lies in their way of living their lives and performing their actions.
Unlike ESFPs, who are flexible in doing the things they do, Ariana prefers to stay organized and follows the rules she made for herself.
Besides, Ari likes to keep her life sorted and settled and has strong judgments over what's right and wrong, making her a proud ESFJ!
Ariana Grande's Quotes!
Apart from catchy and groovy songs, Grande is popular among her fans for her inspiring quotes and one-liners she shoots during her interviews. Let's check out Ari's quotes that ooze her ESFJ persona:
"We're all human, and we have great amounts of pressure on us. When someone's hurting, be there. We could all use a little compassion." – This quote from Ari speaks about her highly empathic personality and her belief in understanding others' emotions.
"Never give up on something you love." – This quote is an example of Grande's commitment and determination to her art and hobbies.
"There's always tomorrow, and it always gets better" – These words reflect Ari's optimistic and future-oriented thinking.
"If we give a little love, maybe we can change the world." – You can sense the singer has a kind heart filled with lots of love to give!
"I love, love, love just being hands-on at all times in the studio." – As an ESFJ, Ari is a sucker for productivity and positive energy, and this quote proves it.
Ariana Grande's fans love her for her unique voice and singing versatility in her earworms, as much as her high-spirited, a little shy, and humble personality. And there's no doubt that it's nature and personality, other than hard work, of course, that had raised her to such heights!