Grammy-winner pop singer Billie Eilish has often left people in awe of her unmatched music style, introspective songwriting, and unique personality, which often leaves them wondering about her personality type!
So, join us on an expedition into the captivating essence of Billie Eilish as we explore her personality type, natural attributes, zodiac sign, and much more!
Takeaways
Billie Eilish is a uniquely talented American singer with an ISFP personality type.
Since Eilish is an ISFP, her personality type best matches ESTJs and ESFJs.
Her Enneagram of personality is Type 4w3, as reflected in her eccentric music and special appearance.
Billie is a Sagittarian, as her birthday falls on December 18. Her zodiac traits ally with her ISFP and Type 4w3 personality perfectly.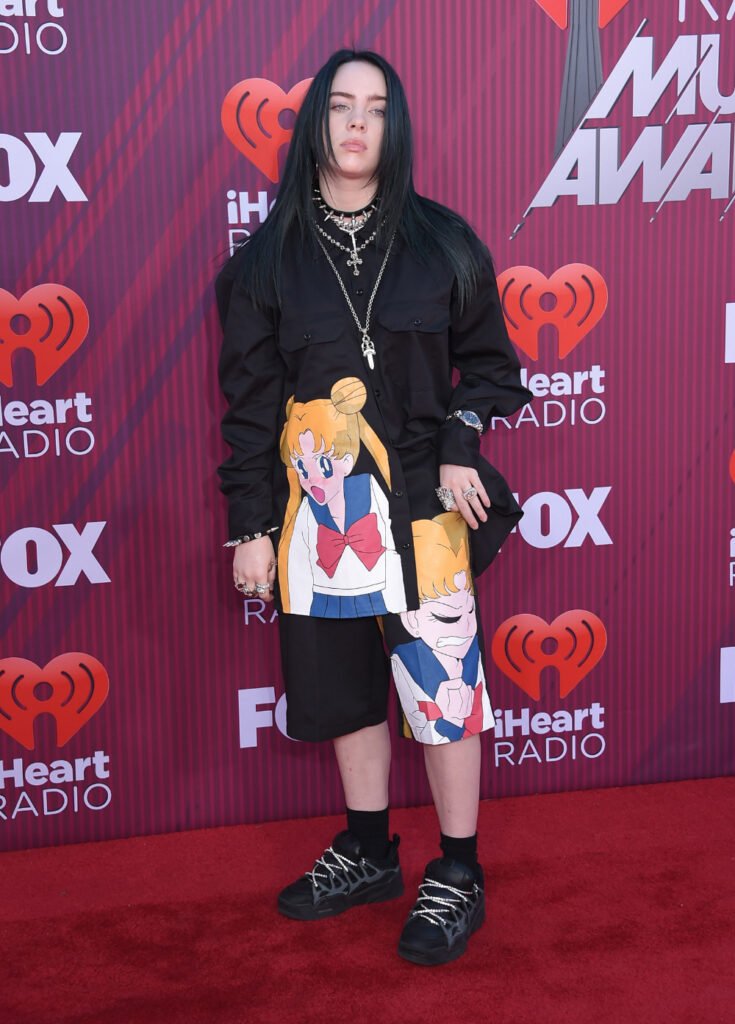 | | |
| --- | --- |
| Name | Billie Eilish Pirate Baird O'Connell |
| Age | 21 |
| Birth Date | December 18, 2001 |
| Zodiac Sign | Sagittarius |
| MBTI Personality Type | ISFP |
| Enneagram Personality | Type 4w3 |
| Personality Match | ESTJ, ESFJ |
| Occupation | Singer, Songwriter |
| Parents | Maggie Baird and Patrick O'Connell |
| Siblings | Finneas Baird O'Connell |
What is Billie Eilish's MBTI Personality Type?
Famous for her quirky dressing style and unique dark electropop music, Billie Eilish possesses an ISFP, or the Composer personality type, according to MBTI. She is an introspective introvert who's highly considerate, warm, pragmatic, and devoted to others!
Billie spoke publicly about her introversion, revealing she became an "introverted loner" during the COVID-19 pandemic. The young singer enjoys her solitude as it gives her time to work on her art and her senses!
As an ISFP, Billie cares and acts for others. For instance, she has long been advocating for issues like women, abortion, and animal rights, climate change, and body shaming. This shows that Eilish can do anything in her power for the betterment of the people around her.
What is Billie Eilish's ISFP Subtype?
Billie Eilish's ISFP subtype is ISFP-A (Assertive). That's right! Eilish is confident and self-assured and lives in a relaxed, laid-back way. Moreover, proving her ISFP-A type, the Ocean Eyes singer doesn't step back from vocalizing her opinions, fearing conflicts.
Although Billie is sensitive as an ISFP, her assertive type makes her believe in herself and her art. The singer once said, "If I make music and people hate it, you know, whatever. I'll die someday, and one day, they will too," which shows her conviction in what she does!
What is Billie Eilish's Enneagram Type?
7-time Grammy winner Billie Eilish is a Type 4 Enneagram, or an Individualist, as greatly reflected in her deep songs and soul-touching music as well as her unique pop-star identity that she likes to maintain!
When Eilish said, "I don't see myself as a pop artist. Like, when you hear 'pop,' you're like, 'Oh, bubblegum, jumpy little girly stuff,' and I feel like, 'Uh-uh. That's not me," her desire of being uniquely herself hinted at her Type 3 personality.
Besides, as a Type 3, Billie is also very creative, and her creative hits are uniquely different and stand out in the music industry. And her expressive traits characterized by emotional intelligence play a great role in this!
What is Billie Eilish's Enneagram Wing Type?
Billie Eilish is an Ennea Type 4 with 3 Wing, which makes her enthusiastic and action-driven toward her work while maintaining her internal drama, perception, and experiences.
The Six Feet Under singer revealed that she likes being busy, and if she has nothing to do for a long time, it makes her mad. This shows her desire to be productive, an important trait of 2 Wing.
What are Billie Eilish's Natural Characteristics?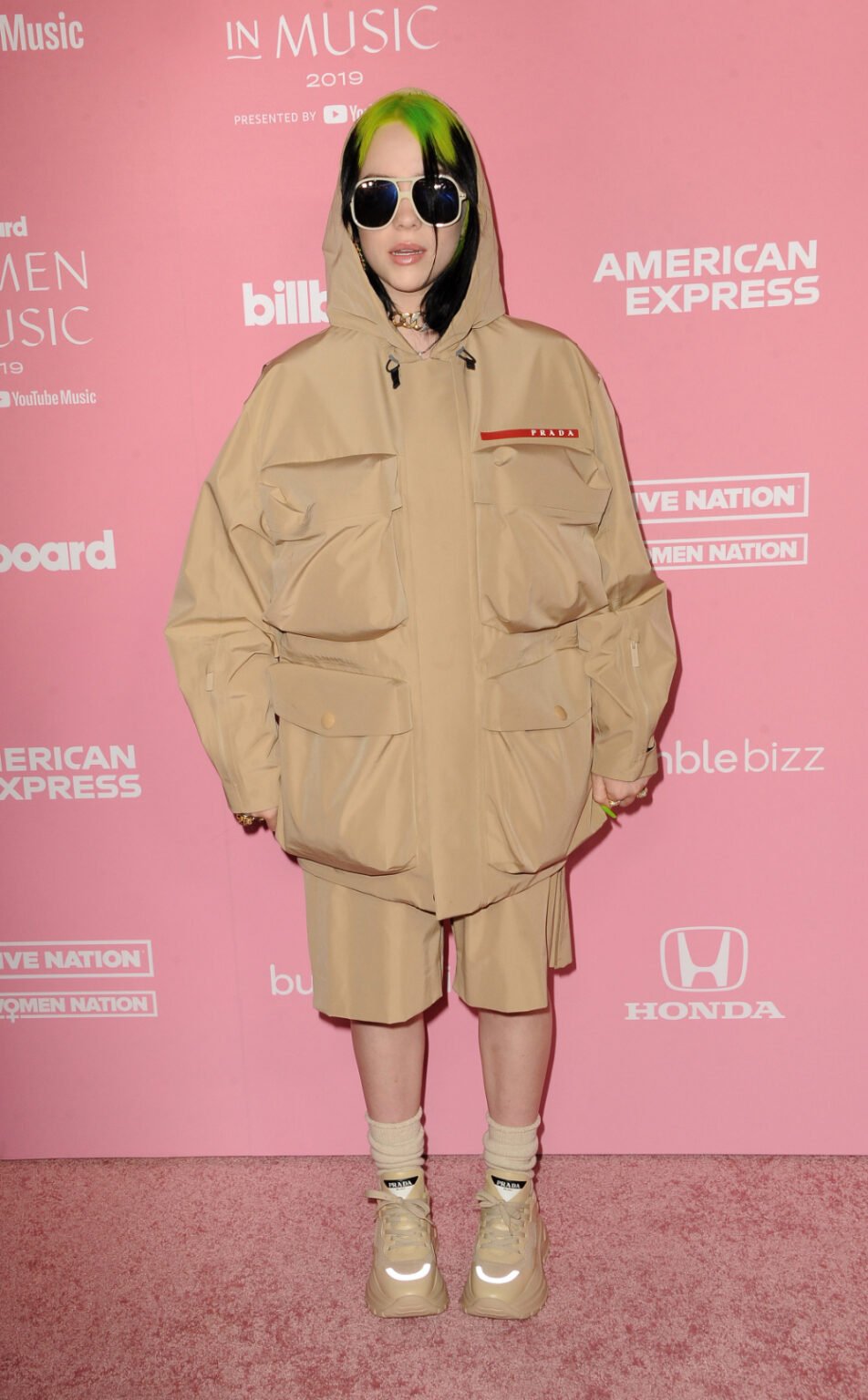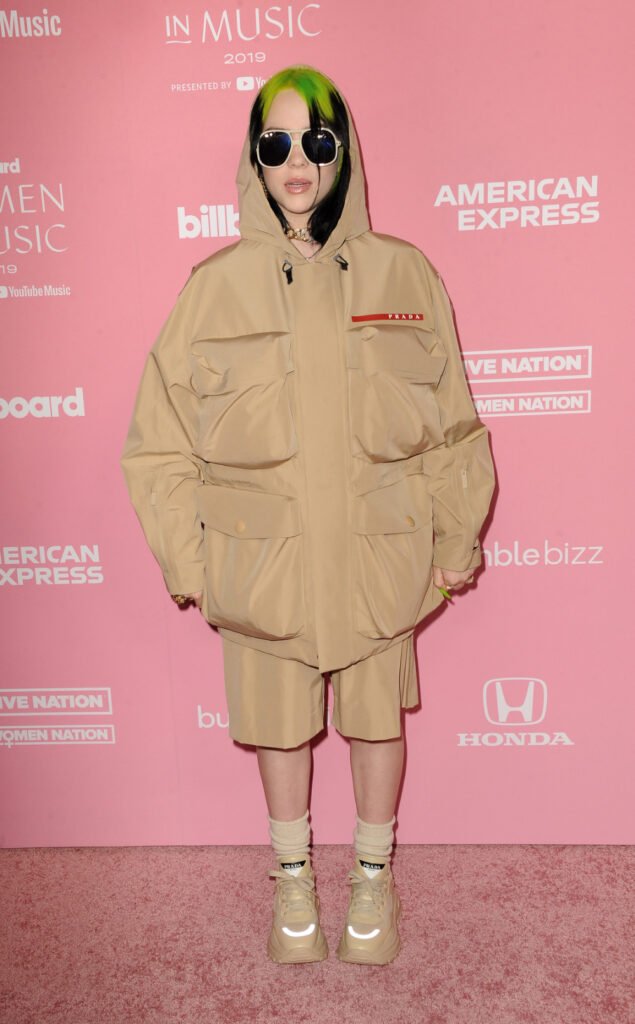 Creative: There's no doubt that Billie Eilish is a powerhouse of creativity. From her songwriting, composing, and singing style to her dressing sense, everything speaks of her par creativity.
Expressive: Of course, Billie's songs show how expressive she is, but the singer also uses hand gestures to express her views and emotions. Being an ISFP-A type, Billie is not afraid to express herself at all!
Unique: We all know Billie looks and styles differently than other pop stars of her age. That's because, as a Type 4 Ennea, she likes to create and maintain a unique identity among her audience.
Caring & Empathetic: Billie is a caring human being and always considers and respects people as individuals with their own situations and values. She is conscious of how her actions affect others and tries not to hurt people around her.
Flexible: Although the Bad Guy singer likes things her own way, she's quite flexible about the consequences. She is open to new ideas and situations and deals with everything with a positive attitude.
Billie Eilish's Songs as Personality Types
There's no doubt that Eilish's songs are a partial mirror of her own ISFP personality; that's why her music connects her to her audience! If you notice, most of Billie's early songs oozed introverted vibes, but as she grew more confident and open, her music also did!
Here are Billie Eilish's top 15 songs and the corresponding personality types that will relate to the songs on a whole new level:
| | |
| --- | --- |
| Billie Eilish's Songs | Personality Types |
| Ocean Eyes | INFP |
| Six Feet Under | ISFP |
| Idontwannabeyouanymore | INFP |
| Bored | INFP |
| Wish You Were Gay | INFP |
| Bad Guy | ISTP |
| Therefore I Am | ISTP |
| Everybody Dies | INTP |
| No Time to Die | INFP |
| Your Power | ESFJ |
| Oxytocin | ESTP |
| Overheated | ENTP |
| NDA | ISTJ |
| Male Fantasy | ISFP |
| The 30th | ISFJ |
Which Is Billie Eilish's Zodiac Sign?
American singer Billie Eilish was born on the 18th of December, which means her zodiac sign is Sagittarius. Billie has all the core traits of the sun sign; for instance, she is independent, open-minded, positive, generous, and strives for a deeper meaning in life.
All these traits come naturally to Eilish, thanks to her zodiac sign, and align with her ISFP personality traits, making her a great human being overall!
What is Billie Eilish's Best Matching Personality Type
As an ISFP, according to Myers-Briggs Type Indicator, Billie Eilish's best matching personality types are ESTJ and ESFJ. Both these types will fill the life of an ISFP with socialization, thanks to their outgoing traits.
While an ESTJ can bond with ISFPs like Billie over their shared traits of experiencing their surroundings with their senses, an ESFJ possesses two similar traits, sensing and feeling, better compatibility and harmony with an ISFP!
Is Billie Eilish an ISTP?
No, Billie Eilish is not an ISTP, as she's more flexible and less analytical of how things would turn out, unlike ISTPs, who are more action-analytical and logical. The Xanny singer focuses on creating harmony with the present, possessing warmth and empathy, a few core traits of the ISFP type.
Billie Eilish's Quotes!
Let's check out some of Billie's timeless quotes that justify her personality type and traits:
"I've always done whatever I want and always been exactly who I am." – This quote of hers speaks about Billie's honesty and self-acceptance.
"I'm trying to show everybody that I'm a girl, and I'm five foot four, and you can do anything you want, no matter your gender. It's your world, too!" – These words show how Billie is never afraid of advocating for important causes.
"I find a lot of inspiration through visuals." – This quote justifies the "sensing" in Billie's ISFP type.
"I feel like I write so that people can think of it as theirs. If my song is exactly about your life right now, then it is. I don't even want to say that it's mine because it's yours." – This quote reflects how the singer is full of empathy!
"When I write, I try to become different characters." – This shows Billie's incredible creativity and talent as a music artist!
Billie Eilish may be an introvert, but her personality is structured in a way that she's bold and confident enough to express herself in public. And this perfectly balanced persona of hers makes her a fan-favorite dark pop singer of this age!