The stunning English actress Holliday Grainger started acting at a very early age. While she was raised by a single mother, she didn't let it hold her back and has accomplished immense success in her life. Holliday is best known for her remarkable performance in The Capture and Great Expectations.
Besides being a brilliant actress, Holliday is also an incredibly kind lady. If you're interested in learning more about her, keep reading as we talk about her body measurements, dating history, fitness routine, and more.
Holliday Grainger's Story of Success
Holliday Grainger was born on 27 March 1988 in Didsbury, England. She was raised by her mother, who allowed her to act at the early age of five.
Holliday was discovered by an agent for the BBC series All Quiet on the Preston Front. She got the role and won the hearts of the audience.
This newfound fame helped kick off Holliday's acting career, and she started getting several roles as a child actor. Most of the roles were minor appearances in shows such as Doctors and Dalziel and Pascoe.
Soon after, she got the minor role of Sophia in the hit show Merlin, which only furthered her fame. However, her career caught speed in 2011 when she got the role of Lucrezia Borgia in the show The Borgias. The show lasted for three seasons, and Holliday was a fan favorite among the cast.
After the show ended, Holliday got the lead role of Bonnie Parker in the show Bonnie & Clyde. While the show wasn't as popular, she did end up making it a great addition to her portfolio.
Post this, Holliday bagged more popularity with her performances in Cinderella, also starring Lily James and Cate Blanchett.
Another role for which Holliday gained fame was her starring role in The Finest Hours, which was her first role with Disney. This officially marked her in the big leagues of acting, and she soon appeared as the leading character in the film Tell It to the Bees starring Anna Paquin.
Most recently, Holliday Grainger was seen in the BBC thriller The Capture.
Holliday Grainger's Height and Weight
Holliday Grainger has never let her height hold her back from being able to perform fast-paced roles on screen. She stands 5 feet 1 inches or 155 cm (1.55 m) tall, and her weight is only 52 kg or 115 pounds.
Holliday isn't ever on a strict diet and doesn't care much about maintaining her figure. However, she does eat healthy in order to achieve good health, and this ironically does help her maintain her perfect height and weight ratio as well.
Holliday Grainger's Dating History
While Holliday Grainger is excellent at playing the flirtatious babe on screen, her romantic history has been a lot more secretive and calmer in real life. However, thanks to some dedicated fans, some of her past romances are known to the public.
In 2007, Holliday met Luke Bailey, and they dated for about three years. Due to their amazing chemistry, it was hard to see them break up. In 2011, she started dating Francois Arnaud for a year until they separated too.
Things changed for Holliday in 2015 when she met Harry Treadaway. The couple started dating and has been together ever since. They even welcomed their twins in 2021. We wish them the best for their future.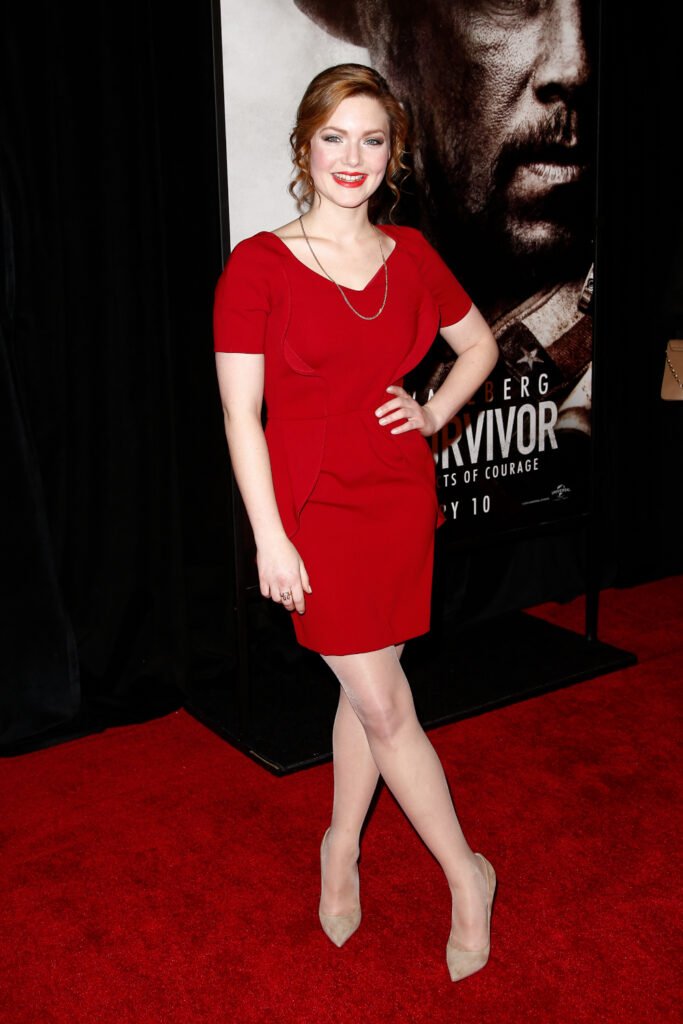 Full Born Name: Holliday Clark Grainger
Nickname: Holly Grainger, Holly
Occupation: Actress
Religion: Undisclosed
Date of Birth: 27 March 1988
Birthplace: Didsbury, Manchester, UK
Zodiac Sign: Aries
Father Name: Undisclosed
Mother Name: Gian Grainger
Siblings' Names: None
Spouse: None
Children: 2 Children (Names Undisclosed)
Holliday Grainger's Body Measurements
Despite not being fond of working out, Holliday Grainger has a perfect curvy figure that can make anyone jealous. Her body measurements are 34-24-35 in or 86.3-60.9-88.9 cm.
Holliday has often stated that she doesn't really like going to the gym; however, she does have to exercise. Whenever she ends up binging food, she makes up for it by going for a run the next day as it helps her balance her life out.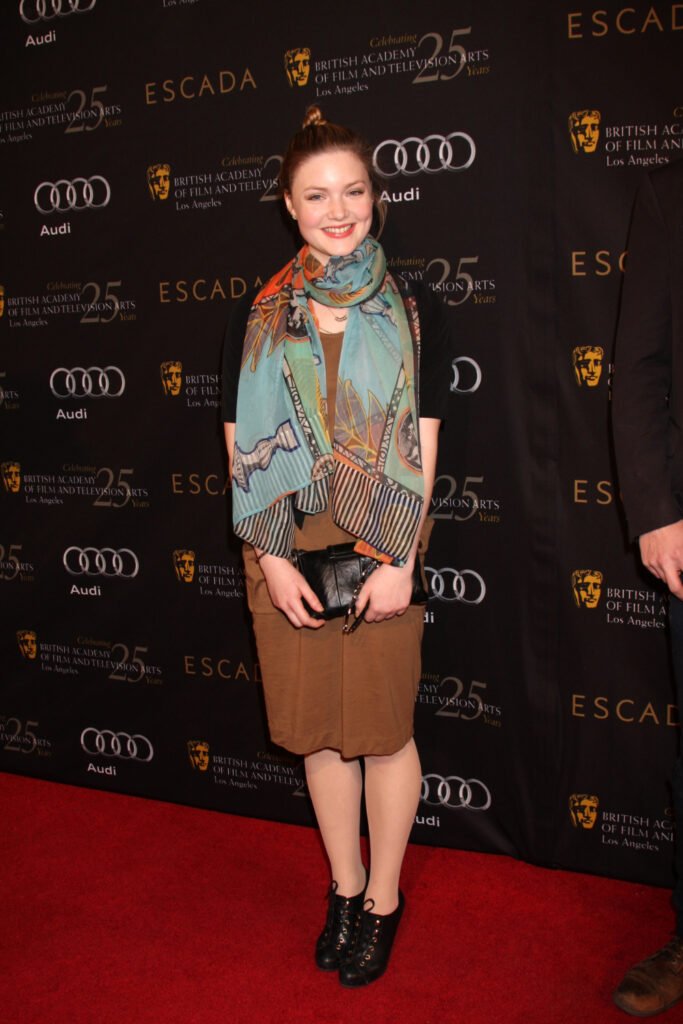 Holliday Grainger's Ample Bosom
Holliday's perfect assets definitely add to her incredible, all-around beauty. Her breast size is 34 inches, and her bra size is 32B with cup size B.
Holliday knows that sensual roles are a part of working in show business. However, she has also never really felt the need to do one. She is a beauty who doesn't need to impress anyone, and it makes us love her even more.
| | |
| --- | --- |
| Height | 5 feet 1 inches or 155 cm (1.55 m) |
| Weight | 52 kg or 115 pounds |
| Breast Size | 34 inches |
| Bra Size | 32B |
| Cup Size | B |
| Body Measurements | 34-24-35 in or 86.3-60.9-88.9 cm |
| Figure | Curvy |
| Chest Size | 34 inches or 86.3 cm |
| Waist Size | 24 inches or 60.9 cm |
| Hips Size | 35 inches or 88.9 cm |
| Shoe Size | 8 (US) or 39 (EU) or 6 (UK) |
| Dress Size | 4 (US) or 34 (EU) or 6 (UK) |
| Eyes Color | Blue |
| Hair Color | Brown |
| Natural breasts or implants | Natural |
Has Holliday Grainger Gone Under the Knife?
Holliday Grainger has become a popular actress today, especially after her recent roles. While she has millions of fans across the world, she also has a few haters who try to bring her down with rumors.
Some rumors state Holliday has undergone plastic surgery to make herself appear more attractive. They even add that she has had a rhinoplasty done to fix her nose and even cite pictures of her from years apart.
However, these rumors are absolutely baseless since they do not come with solid evidence. The pictures they use have different lighting and camera angles and are bound to appear different. Holliday is a natural beauty who doesn't need surgery to feel confident in her skin.
Holliday Grainger's Net Worth
Holliday Grainger has worked immensely hard on every one of her roles, and it shows with her flawless acting. Her remarkable work in the hit projects like The Borgias and Great Expectations is truly noteworthy and has also contributed to her massive net worth of $5 million.
Holliday Grainger's Most Loved Things
Favorite Actor: Michael Fassbender
Favorite Actress: Carey Mulligan
Favorite Food: Chocolate Fai
Awards that Holliday Grainger Has Been Nominated For
British Independent Film Awards, 2019: Best Actress – Animals
Critics Choice Television Awards, 2014: Best Actress in a Movie/Miniseries – Bonnie & Clyde
Empire Awards, UK, 2013: Best Female Newcomer – Great Expectations
Fun Facts About Holliday Grainger
Despite being busy with acting throughout her childhood, Holliday has also focused on her education. She is a college graduate and has a 1st class Honors degree from The Open University in English Literature.
What face shape does Holliday Grainger have?
Holliday has a beautiful round-shaped face with sharp facial features.
What is Holliday Grainger's hair color?
Grainger has Light brown color hair, which she loves to experiment with.
Is Holliday Grainger a redhead?
No, Holliday is not a redhead.
What color eyes does Holliday Grainger have?
Holliday Grainger has Blue eyes that look gorgeous under her perfectly arched eyebrows.
Did Holliday Grainger win an Emmy?
No, Holliday hasn't won an Emmy as of now.
Is Holliday Grainger her real name?
No, Holliday Clark Grainger is the full name of Holliday.
Was Holliday Grainger in Waterloo Road?
Yes, she played the role of Stacey Appleyard in Waterloo Road.
Where does Holliday Grainger live?
Holliday Grainger lives in Didsbury, England.
Holliday started her acting career early and has risen to the top today. However, acting isn't all her life is about as she's also a very loving and kind person who loves to enjoy her life to the fullest. Her charming personality reminds us of India Eisley, who is also a brilliant and extremely charming actress.