Nikki Reed is one of the most popular vampires on the big screen, whose performances are widely appreciated by critics and audiences alike. She started as a child actress and has never had to look back even once.
Nikki is extremely beautiful and is perhaps one of the only actresses who could do justice to her character of Rosalie in Twilight. If you can't get her out of your head either, then follow along as we go over her body measurements, dating history, fitness routine, and more.
Nikki Reed's Story of Success
Nikki Reed was born on 17 May 1988 in the western part of Los Angeles, California. She was raised by her production designer father, Seth Reed, and Beautician mother, Cheryl Houston. She also has two brothers, and her parents were divorced when she was 2.
When Nikki was 14, she moved out of her mother's home to her own apartment in Los Angeles. Growing up in the City of Angels, Nikki was always interested in acting and balanced her pursuit of this career alongside high school.
Nikki got her debut in Thirteen, a film in which she played a troubled junior high school student. She starred alongside Evan Rachel Wood and even co-wrote the script with Catherine Hardwicke, the director of the film and a friend of her mother.
The film was very mature and dealt with crime, underage sex, and substance abuse. Nikki's performance in the film earned her high acclaim from various critics, and she even won the Independent Spirit Award for Best Debut Performance.
Her newfound fame helped Nikki get a few more roles, such as in the film Man of God. This eventually led to more appearances in movies and TV dramas, mostly minor roles, but it helped expand Reed's portfolio early on.
She eventually got a recurring TV role in The O.C., a popular teen drama. Nikki played the role of Ryan Atwood's love interest, played by Ben McKenzie. The show earned her further popularity among teens, and Reed became a household name.
Soon after, Nikki landed one of her most prominent roles. She was cast as the beautiful Rosalie Hale, one of the Cullen family's vampires in the Twilight Saga. She continued her role through every one of the five films in the franchise and won global fame at an astounding pace.
Since then, Nikki has worked in several other popular films and shows that have helped further increase her fame to new heights. She has become an extremely popular actress today, and it's all thanks to her talent and hard work.
Nikki Reed's Height and Weight
Nikki Reed has always had a perfect height that has made several other stars envious of her. She stands 5 ft 4 inches or 163 cm (1.63 m) tall, and her weight is only 53 kg or 117 pounds.
Nikki Reed has a special connection with her diet, and we can't blame her for it, especially after seeing her ideal height and weight ratio. Nikki has based her diet on plants only, and for about a decade, this has been her staple diet.
Contrary to most popular diets today, Nikki eats a ton of carbs, and while she doesn't go overboard with them, she keeps herself on the opposite side of the Keto spectrum. One of her current favorites is cashew-based chocolate ice cream.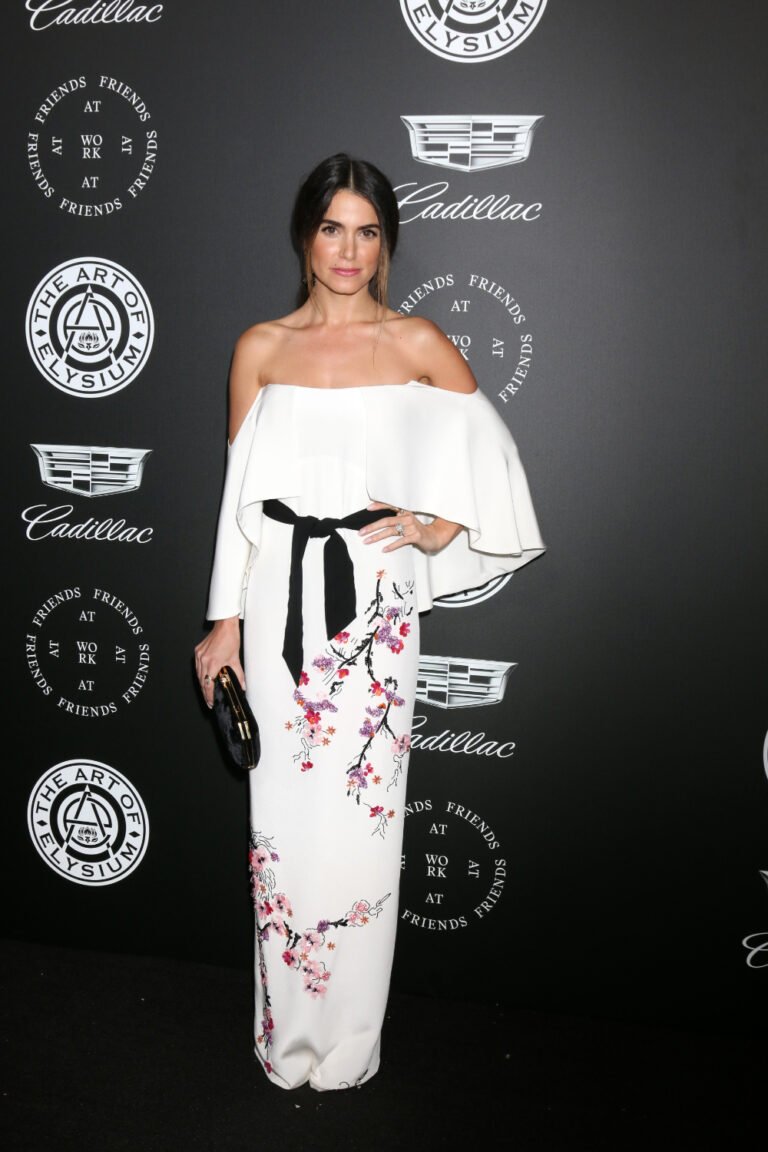 Nikki Reed's Dating History
Nikki Reed has become the fans' favorite for being a trendy celebrity and an iconic fashion diva. She possesses immense beauty and talent to charm people and win their hearts. Her dating history has been non-scandalous and open to the general public.
Nikki Reed's first relationship started in 2004 with actor Victor Rasuk when they were co-stars in the film 'Lords of Dogtown.' Nikki Reed and boyfriend Victor Rasuk were the talks of the town for a couple of years, but they eventually separated in 2006 on mutual terms.
However, the duo is still friends as in 2014, Nikki Reed gave a shoutout to Victor Rasuk for the success of his film Godzilla movie. Nikki tweeted that she is proud of him and is happy to be his friend for the last ten years.
After separating from Victor Rasuk in 2006, Nikki Reed's name was linked with celebrities like DJ Qualls, Ryan Phillippe, Pavel Priluchnyy, and Robert Pattinson. But all these relationships saw their ends within a short while when the couples did not find compatibility.
In 2009, Nikki Reed got back on the serious dating track with Greek socialite Paris Kassidokostas Latsis. The duo dated for about a year as they liked each other's company.
In an interview with the People, Nikki stated that Paris Latsis greatly influenced her as she left smoking and changed her lifestyle to become more active. She started participating in sports which made her feel good about herself and live a happy life.
In 2011, Nikki Reed met singer Paul McDonald at the premiere of the movie Red Riding Hood. Since then, the duo has been romantically involved and got engaged very soon, which was revealed when Nikki was seen with an engagement ring at the MTV Movie Awards.
They were so much in love that Nikki Reed and Paul McDonald tied the knot and read the wedding vows in Malibu within the same year. However, their relationship couldn't keep up with their fast-paced careers, which led to a divorce in 2014.
Presently, Nikki Reed has been married to her long-time boyfriend and actor Ian Somerhalder since 2015. The duo met through a mutual friend Ashley Greene and soon fell for each other. Ian Somerhalder helped Nikki Reed with her divorce from ex-husband Paul McDonald.
Nikki Reed and Ian Somerhalder had started dating in 2014, and they got married in Malibu, California, in 2015. In 2017, the couple welcomed their daughter named Bodhi Soleil Reed Somerhalder. Their family looks adorable together, and they are known as one of the sexiest couples in Hollywood.
Full Born Name: Nicole Houston Reed
Nickname: Nik, Nikki
Occupation: Actress, Model, Screenwriter, Singer-songwriter, Film producer, Television Director, Music Video Director
Religion: Jewish
Date of Birth: 17 May 1988
Birthplace: West Los Angeles, California, United States
Zodiac Sign: Taurus
Father Name: Seth Reed
Mother Name: Cheryl Houston
Siblings Names: Joey Reed, Nathan Reed
Spouse: Paul McDonald (m. 2011 – div. 2015), Ian Joseph Somerhalder (m. 2015 – present)
Children: Bodhi Soleil Reed Somerhalder
Nikki Reed's Body Measurements
Nikki Reed has one of the hottest figures of any actress in the film industry. Her body measurements are 34-23-33 in or 86.36-58.42-83.82 cm.
While looking at Nikki's perfect measurements may be tempting to think of them as unattainable. However, just as Nikki herself has worked hard to attain them, you can, too, with just a little dedication.
Even when she was pregnant, Nikki did 30 minutes of cardio, 30 minutes of walking, and even carried 2 lbs. She also loves doing yoga, lifting weights, and other activities like swimming and other outdoor sports. Nikki has always remained active, and it's something that gets her going.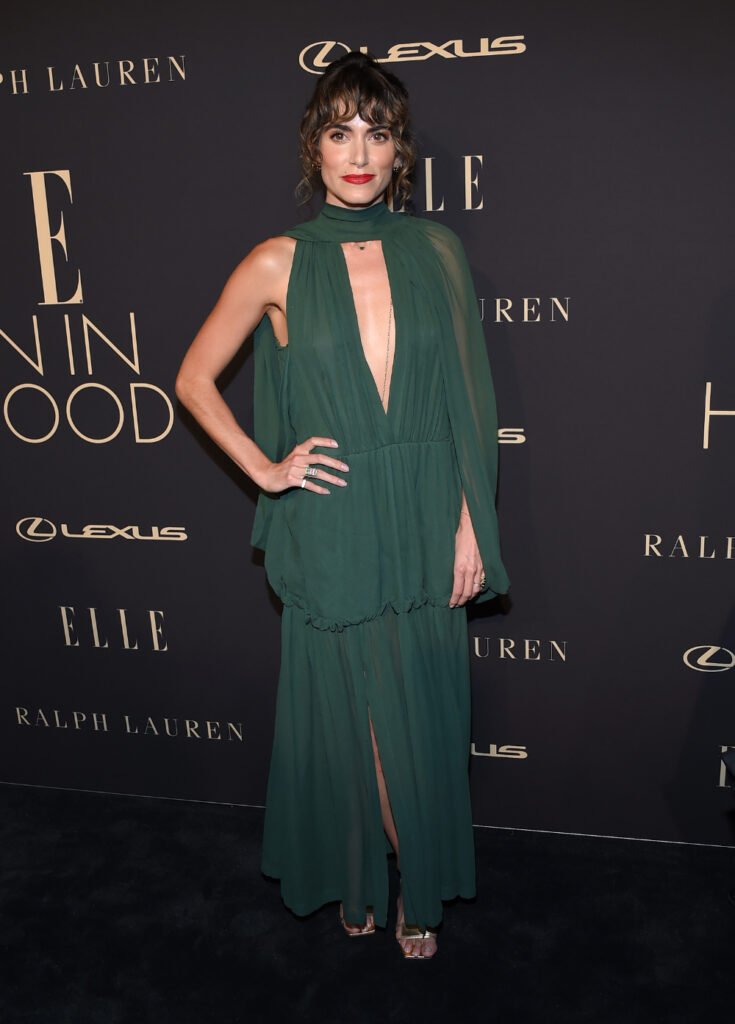 Nikki Reed's Ample Bosom
Nikki Reed is one of the most fancied actresses in cinema history. Her breast size is 34 inches, and her bra size is 32B with cup size B.
Nikki Reed has been one of the most influential women in normalizing breastfeeding in public. She has even fed her baby until 20 months and beyond. Along with this, she has shared praise for her husband for carrying her breast pump to the Golden Globe Awards.
| | |
| --- | --- |
| Height | 5 ft 4 inches or 163 cm (1.63 m) |
| Weight | 53 kg or 117 pounds |
| Breast Size | 34 inches |
| Bra Size | 32B |
| Cup Size | B |
| Body Measurements | 34-23-33 in or 86.36-58.42-83.82 cm |
| Figure | Slim |
| Chest Size | 34 inches or 86.36 cm |
| Waist Size | 23 inches or 58.42 cm |
| Hips Size | 33 inches or 83.82 cm |
| Shoe Size | 7 (US) or 37.5 (EU) or 5 (UK) |
| Dress Size | 4 (US) or 36 (EU) or 8 (UK) |
| Eyes Color | Hazel |
| Hair Color | Dark Brown |
| Natural breasts or implants | Natural |
How Has Nikki Reed Responded to Plastic Surgery Rumors?
Nikki Reed is one of the most amazing celebs of today and has made herself an international icon with her performances and charm. However, this hasn't helped her stay away from haters who have been spreading rumors about her.
In Nikki's case, Haters stated that she's got a rhinoplasty surgery and even had veneers for her teeth. They have even played the actress's pictures from years apart to support these claims.
However, Nikki shut them all down in her interview with People. During the interview, she stated that she's never done anything to her face other than changing her lifestyle and reducing the number of chemicals she was taking in with her food.
Nikki Reed's Net Worth
Nikki Reed has worked hard as an actress throughout her career and has earned the love of millions of fans worldwide. As of 2022, she has an estimated net worth of $12 million.
A large share of Nikki's net worth comes from her incredible performance in the films of the Twilight Saga, with the first film alone grossing over $400 million at the box office. Her incredible talent and hard work have made her worthy of every bit of the success she has earned.
Nikki Reed's Most Loved Things:
Favorite Books: On Earth We're Briefly Gorgeous, The Robber Bride, Ask Alice, Schindler's List
Favorite Movies: The Lion King, True Romance, The Shawshank Redemption, City of God
Notable Awards Won by Nikki Reed
Nantucket Film Festival: Best Feature Screenplay, Thirteen, 2003
Film Independent Spirit Awards: Best Debut Performance, Thirteen, 2004
Young Hollywood Awards: One to Watch – Female, 2003
A Few Fun Facts About Nikki Reed
Nikki Reed is known for her selflessness and for living her life on her terms. In her teenage years, she moved out of her home in search of work at the age of fourteen. She earned her high school diploma through homeschooling, and In 2016, she also supported Bernie Sanders in the presidential elections of the United States.
Nikki Reed and her husband are famous for playing vampires in movies and tv shows. Nikki Reed has played the character of Rosalie Hale in the Twilight series, and Ian Somerhalder has played the character of Damon Salvatore in the show The Vampire Diaries.
What face shape does Nikki Reed have?
Nikki Reed has an oval-square-shaped face with a narrow forehead, broader cheekbones with a glazing jawline, making her look adorable.
What is Nikki Reed's hair color?
Nikki Reed's natural hair color is Dark Brown, but she has dyed Blonde and Red hair to suit her on-screen characters.
What color eyes does Nikki Reed have?
Nikki Reed's natural eye color is Hazel which is so alluring that they have captivated the hearts of millions.
Is Nikki Reed vegan?
Yes, Nikki Reed is a vegan as she is thinking about animals. In her twenties, she had switched to a plant-based diet, and later she became a Vegan. She had spent her childhood around animals, so she could transform her diet and lifestyle.
Did Nikki Reed play in twilight?
Yes, Nikki Reed played the role of Rosalie Hale in the Twilight Saga (2008 – 2012). She is a sublimely beautiful vampire adopted by the Cullen family in the movie, and she also despises Edward Cullen's relationship with Bella Swan.
Does Nikki Reed have TikTok?
Yes, Nikki Reed was on the social media platform TikTok where she became popular for her videos.
Where does Nikki Reed live?
Presently, Nikki Reed lives in Venice, Los Angeles, California, the United States.
Nikki Reed possesses exquisite beauty and diverse talents, which have put her in prominent positions in her career. She reminds us of the stellar Sydney Sweeney, who has lived a glorious career in Hollywood with her exemplary work ethic and dedication to fitness. So do check out her amazing body measurements and transformational journey in the industry.