Ashley Greene is one of the most popular actresses who starred in a vampire role. Her popularity comes from the incredible acting skills that have wowed audiences and critics alike in her every performance.
Ashley is incredibly beautiful and has had no trouble breaking hearts left and right. If you find yourself spellbound by her charm and beauty, then follow along as we go over her body measurements, dating history, fitness routine, and more.
Ashley Greene's Story of Success
Ashley Greene was born on 21 February 1987 in Jacksonville, Florida, US. She was raised in a military family by her father, Joe, an ex-US Marine who later shifted to the construction industry.
Ashley studied at the University Christian School but transferred to Wolfson High School in her sophomore year. She graduated early and moved to Los Angeles to pursue her acting career.
Ashley got her debut in an episode of Crossing Jordan, which was a crime and drama show in 2006. This helped her get noticed by the producers of Mad TV, and she got a guest appearance there as well.
This newfound fame allowed Ashley to get her first recurring role in Desire. While the show wasn't too popular, it did help Ashley get even more fame and got her noticed by various producers across the country.
Soon after, Ashley transitioned to the big screen, with her debut in the film King of California, starring Michael Douglas and Evan Rachel Wood. The film had quite a big part for Ashley, which allowed her to get more recognition across the industry.
Ashley had her big breakthrough in Twilight as Alice Cullen. The role made her one of the most popular and bellowed characters among the Cullen family of vampires, and she reprised this role for all five films of the franchise.
While acting in the Twilight Saga films, Ashley also had her television breakthrough in Pan Am as the recurring character Amanda Mason. The show earned her quite a bit of fame as a TV actress, and along with the Twilight films, it helped her skyrocket her career.
Ashley soon got another prominent role, although this was in the television series Rogue, a popular police drama. Ashley played the role of Mia Rochland during its final two seasons and won the hearts of many across the country.
Since then, Ashley has worked on several successful films and TV shows, and her career continues to evolve with each year. Her success is well deserved and earned via her hard work and determination.
Ashley Greene's Height and Weight
Ashley Green has an impressive height that makes her stand out from every crowd. She stands 5 ft 5 inches or 165 cm (1.65 m) tall, and her weight is only 54 kg or 119 pounds.
Ashley keeps her health in mind while planning out her diet, and as a result, she has had little trouble maintaining her perfect height and weight ratio. Her diet stays clean and includes a ton of lean proteins and healthy vegetables, and she also stays hydrated with a ton of water.
Her favorite foods are seafood-based, like Sushi, baked fish like Tuna, and Halibut, with chicken coming in as a close second in her diet. She avoids gluten to keep her carb intake low and hence goes for gluten-free toast instead.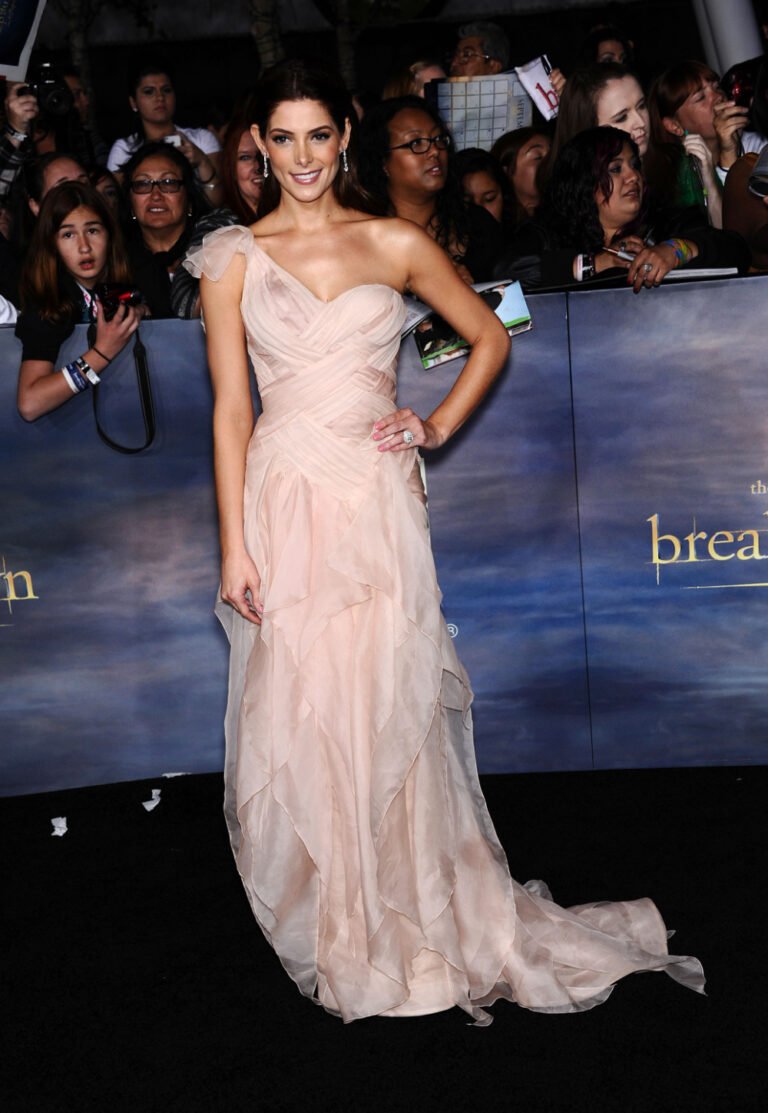 Ashley Greene's Dating History
Ashley Green's beauty and talents know no limits when charming the audience to become everyone's favorite. Unfortunately, though Ashley Green has had a non-scandalous dating history, she has not been fortunate to make any relationship work.
Ashley Greene started dating the Dallas star and American actor Josh Henderson in 2006. Josh Henderson was filming the show 'Desperate Housewives' when he met Ashley Greene and soon started dating.
Ashley Greene and Josh Henderson were better friends than a couple, so their dating ended after a while on mutual terms, but their bond is living proof of a great friendship. In 2013, they spent time together where Josh was seen consoling Ashley over her dog's death.
After separating from Josh Henderson in 2006, Ashley Greene chose American actor Chace Crawford for a long-lasting relationship in 2007. However, MTV reported that the duo was spotted making out when Chace dropped Ashley at LAX.
Chase Crawford and Ashley Greene have a two-year age difference, where Ashley is older than Chase. They were seen together at several events, which confirmed their relationship, but by 2009 their relationship fell apart because of compatibility issues.
In 2009, Ashley Greene dated American actor and model Ian Somerhalder, famous for his character of Damon Salvatore in the drama series 'The Vampire Diaries.' Their dating was confirmed when they were spotted making out at a concert in Vancouver in 2009.
Ashley Greene and Ian Somerhalder went on a couple of dates, but he was attracted to her co-star Nina Dobrev who played Elena Gilbert as the series progressed. Unfortunately, Ian and Nina fell for each other in subsequent seasons when their on-screen characters grew close, leading to Ashley and Ian's separation.
Ashley Greene moved on in her life, and as a rebound relationship, she started dating 'King of Leon' band artist Jared Followill in 2009. The duo was spotted spending a night together at the Avenue nightclub in New York City.
In 2010, Ashley started dating American Pop Singer Joe Jonas, and she had a great time with him. However, in 2011 when Jared and Joe found out that Ashley was double dating, they both called off their relationships, leaving her stranded in life.
Fortunately, the rebound relationship could work for three years and wasn't a fiasco in the end. But Joe Jonas and Ashley Greene still have issues as Joe Jonas confirmed he lost his virginity to Ashley on Reddit, to which Ashley responded with an Instagram post, 'Class is Timeless.'
In 2011, Ashley Greene started dating American singer-songwriter and actor Reeve Carney, and they even made their relationship public. The couple was seen holding hands.
They formed a great bond, but they had to call off this relationship in 2012 on mutual terms due to their busy career schedules. Ashley Greene stated that she went through several breakups in the past, so it was easy for her to carry on in life.
Presently, Ashley Greene has been married to Australian actor Paul Khoury since they started dating in 2013. Despite a twelve-year age difference between them, they married in 2018 in San Jose, California, and live a happy life together.
Full Born Name: Ashley Michele Greene
Nickname: Asher, Ash, Chewy
Religion: Christianity
Date of Birth: 21 February 1987
Birthplace: Jacksonville, Florida, United States
Zodiac Sign: Pisces
Father Name: Joe Greene
Mother Name: Michele Greene
Siblings Names: Joe Greene
Spouse: Paul Khoury (m. 2018 – present)
Children: None
Ashley Greene's Body Measurements
Ashley Greene has an attractive body that has made her one of the women's most popular fitness goals. Her body measurements are 34-26-34 in or 86.36-66.04-86.36 cm.
Ashley maintains those perfect body measurements by working out regularly with a very intensive climbing routine. Her workouts target the whole body and help her hit the high heart rate zone to keep her cardiovascular system healthy while also focusing on strength and stamina.
Greene swears by waking up early to exercise in the morning to ensure that she gets her workouts done even when her acting schedule is fully packed. This also helps her get a more productive day.
Ashley Greene's Ample Bosom
Ashley Greene has perfect assets that fans have fancied all across the globe. Her breast size is 34 inches, and her bra size is 32B with cup size B.
Ashley knows just how hot she is and isn't the kind of girl to shy away from the camera when things tend to get a bit sensual. One such instance is when she did a photoshoot for SoBe's ads in a spray-painted bikini while not wearing any actual clothes.
| | |
| --- | --- |
| Height | 5 ft 5 inches or 165 cm (1.65 m) |
| Weight | 54 kg or 119 pounds |
| Breast Size | 34 inches |
| Bra Size | 32B |
| Cup Size | B |
| Body Measurements | 34-26-34 in or 86.36-66.04-86.36 cm |
| Figure | Athletic |
| Chest Size | 34 inches or 86.36 cm |
| Waist Size | 26 inches or 66.04 cm |
| Hips Size | 34 inches or 86.36 cm |
| Shoe Size | 8.5 (US) or 39.5 (EU) or 6.5 (UK) |
| Dress Size | 4 (US) or 36 (EU) or 8 (UK) |
| Eyes Color | Hazel |
| Hair Color | Dark Brown |
| Natural breasts or implants | Natural |
Did Ashley Greene Get Rhinoplasty?
Ashley Greene is one of the hottest celebrities of this age and one of the only actresses beautiful enough to do justice to the stunning looks of Alice Cullen in the Twilight films. However, some haters have doubted her beauty to have come artificially via surgery.
The claims state that Ashley may have undergone procedures like rhinoplasty to change the appearance of her nose early on in her career. The "sources" compare her photos from years apart to support these claims.
But after seeing the photos they've posted, we can confidently say that there's no visible difference between her nose in both pictures apart from the different camera angles. Therefore, it is safe to say that Ashley is a natural beauty and never opted for surgeries.
Ashley Greene's Net Worth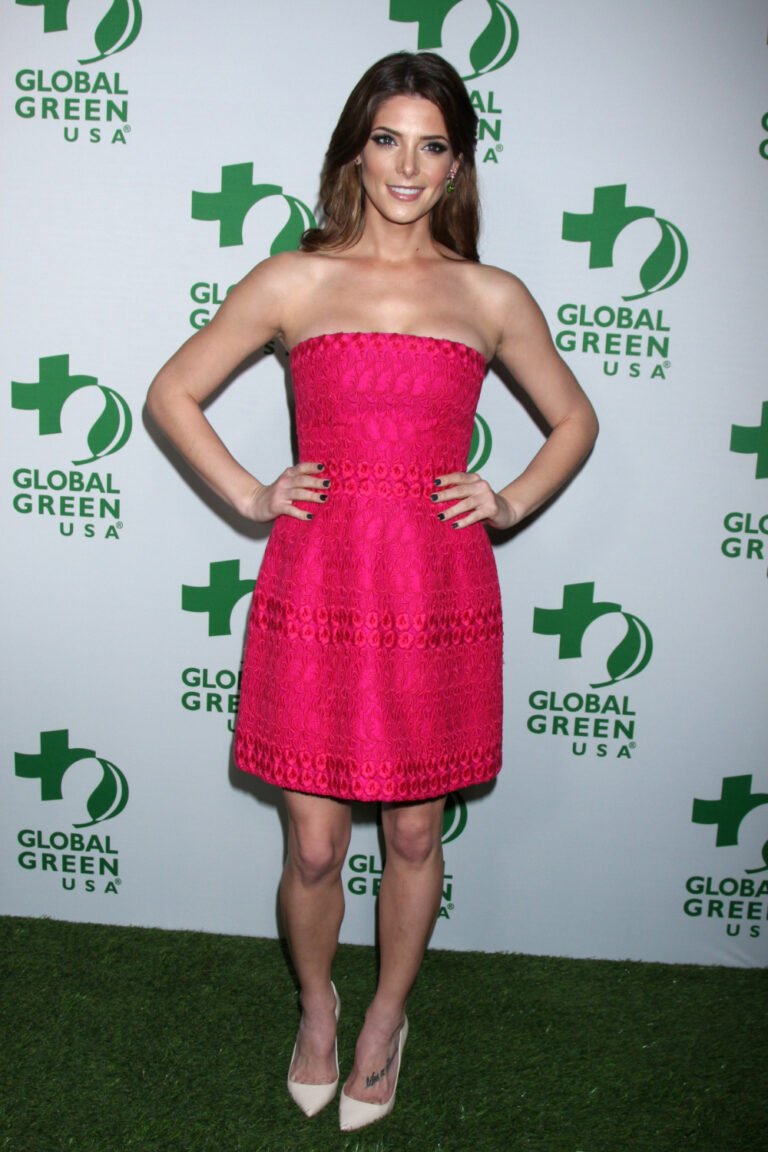 Ashley Greene has worked hard to establish herself as an actress. Her work in various popular films and shows has earned her a ton of fortune and fame. As of 2022, she has an estimated net worth of $8 million.
A large share of her net worth comes from her work in various popular shows and films like Twilight, for which she played her character in all five films and was loved by the audience and the fandom for her acting.
Ashley Greene's Most Loved Things:
Favorite Food: Fish, Chicken, Vegetables, Spaghetti Squash, Cauliflower
Favorite Color: Blanched Almond, Sweet Brown
Favorite Sports: Fishing
Notable Awards Won by Ashley Greene
Teen Choice Awards: Choice Movie: Female Scene Stealer, 2009-2012
A Few Fun Facts About Ashley Greene
Ashley Greene is popular for her iconic fashion sense and has become the face of Mark Cosmetics and StopStaring, which sells retro-style dresses.
At seventeen, Ashley Greene graduated from the Samuel W. Wolfson High School in Jackson, Florida, and moved to Hollywood to pursue a professional acting career.
For playing the character of Alice Cullen in the film adaptations of Stephenie Meyer's Twilight novels, Ashley Greene learned to pitch like a professional to film a baseball scene in the 2008 Twilight movie.
What face shape does Ashley Greene have?
Ashley Greene has an oval-shaped face with sharp facial features and a porcelain complexion that makes her look alluring.
Did Ashley Greene wear a wig?
Ashley Greene has acted in consecutive installments of the drama-thriller series Twilight. She has worn four different wigs in each movie to suit her on-screen presence.
What color eyes does Ashley Greene have?
Ashley Greene has Hazel-colored eyes, which are captivating and makes her look stunning hot with smokey eye makeup.
Can Ashley Greene sing?
No, Ashley Greene cannot sing.
Is Ashley Greene in Deadpool?
No, Ashley Greene was not cast in Deadpool.
Where does Ashley Greene live?
Presently, Ashley Greene lives in Middleburg, Florida, the United States.
Ashley Greene has lived an incredible career in Hollywood as she has proved her worth time and again with her versatility. She reminds us of the diva Sofia Carson, who has left a remarkable legacy in the industry with her exemplary devotion towards her work and fitness goals. So do check out her glorious career transformation and exquisite body goals.