Sanne Vloet is a young model in the modern world who hails from Switzerland. She has had an early start to her career, and while her career is still in the making, she has already walked for several famous brands.
Sanne is a beautiful woman who has no trouble turning heads with her charm. If you'd like to learn more about her, then follow along as we go over her body measurements, dating history, and more.
Sanne Vloet's Story of Success
Sanne Vloet was born on 10 March 1995 in Switzerland. She was raised by Dutch parents in Marondera, Zimbabwe, for a while before shifting to Donkerbroek, Ooststellingwerf in the Netherlands.
Sanne was discovered by an agent at the early age of 14, and since then, she has been supported by her mother in her modeling career. She got a start in her international career in Paris before she moved to New York City.
Since then, Sanne has walked for a number of brands, including Tom Ford and Bottega Veneta. Her career as a model continues to grow, especially since she has walked at the Victoria's Secret Fashion Show.
Sanne Vloet's Height and Weight
Sanne Vloet has an impressive height that boosts her modeling career to reach new heights. She stands 5 ft 10 inches or 178 cm (1.78 m) tall, and her weight is only 58 kg or 128 pounds.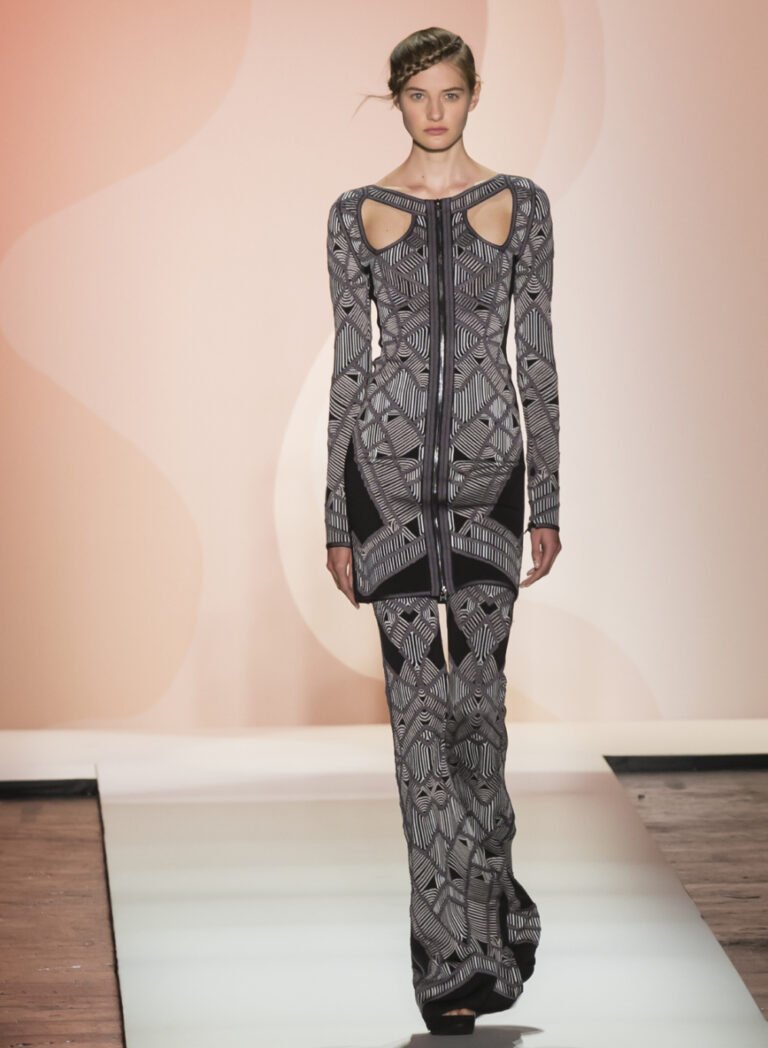 Sanne Vloet's Dating History
Sanne Vloet has stayed away from the media's spotlight when it comes to bringing out her relationships in public. But, though she has tried to keep her personal life private, her secret relationship with Max came out in public eventually.
Sanne Vloet has been in a long-term relationship with Max, and she has shared several pictures with him on social media.
In 2019, Sanne Vloet posted a video on her official Youtube channel titled 'BOYFRIEND TAG | Love, Our Relationship, & Getting To Know the US' featuring Max, explaining their daily life and how they like to spend their time with each other.
While many fans are waiting for Sanne and Max to take a further step in their relationship, due to the age factor, the couple is taking things at their own pace to build a strong relationship, and fortunately, they are going as strong as ever till now.
Full Born Name: Sanne Vloet
Nickname: Sunny Sanne, Sanne
Occupation: Model, Youtuber
Religion: Not Disclosed
Date of Birth: 10 March 1995
Birthplace: Switzerland, Europe
Zodiac Sign: Pisces
Father Name: Jos Vloet
Mother Name: Alice Vloet
Siblings Names: Jules Vloet
Spouse: None
Children: None
Sanne Vloet's Body Measurements
Sanne Vloet's attractive physique allows her to walk the runway confidently during fashion shows. Her body measurements are 30-24-34 in or 76.2-60.96-86.36 cm.
Sanne Vloet's Ample Bosom
Sanne Vloet has attractive assets that make her look even hotter in her walks. Her breast size is 30 inches, and her bra size is 30A with cup size A.
Sanne has always dressed with superior levels of confidence and charisma. This applies every time she has stepped out, irrespective of whether she was wearing her Victoria's Secret outfit or her everyday clothes, and we love her for that.
| | |
| --- | --- |
| Height | 5 ft 10 inches or 178 cm (1.78 m) |
| Weight | 58 kg or 128 pounds |
| Breast Size | 30 inches |
| Bra Size | 30A |
| Cup Size | A |
| Body Measurements | 30-24-34 in or 76.2-60.96-86.36 cm |
| Figure | Slim |
| Chest Size | 30 inches or 76.2 cm |
| Waist Size | 24 inches or 60.96 cm |
| Hips Size | 34 inches or 86.36 cm |
| Shoe Size | 8.5 (US) or 39.5 (EU) or 6.5 (UK) |
| Dress Size | 2 (US) or 34 (EU) or 6 (UK) |
| Eyes Color | Green |
| Hair Color | Dark Brown |
Sanne Vloet's Net Worth
Sanne Vloet is a hard-working model who has made the best out of the opportunity that life passed along to her. Her fame has reached incredible levels thanks to her dedication to her craft. She has worked with several brands, and her net worth is estimated to be $1.5 million as of 2022.
Sanne Vloet's Most Loved Things:
Favorite Food: Peanut Butter, Chilli, Red Wine, Chocolate
Favorite Hobbies: Acrobatics, Gymnastics, Reading, Pilates
Favorite Music Band: Mumford & Sons
Favorite Shows: Gossip Girl
A Few Fun Facts About Sanne Vloet
Sanne Vloet was born in Switzerland, but she spent some time of her childhood in Zimbabwe as her parents worked in a hospital there.
Sanne Vloet is a famous Youtuber, and in 2019, she posted a video, Zimbabwe Vlog | Where We Grew Up, on her channel.
What face shape does Sanne Vloet have?
Sanne Vloet has an oval-shaped face with a porcelain complexion and sharp facial features making her look magnificent.
What is Sanne Vloet's hair color?
Sanne Vloet's natural hair color is Dark Brown, but she has appeared in black and blonde dyed wavy shoulder-length hairstyles to suit her clothing during the shows and social media presence.
What color eyes does Sanne Vloet have?
Sanne Vloet's natural eye color is green, which is appealing and has caused most of the world to drool.
Does Sanne Vloet have an Oscar?
No, Sanne Vloet has never won an Oscar.
Is Sanne Vloet a Victoria's Secret Model?
Yes, Sanne Vloet is a Dutch model known for walking the ramp in the Victoria's Secret Fashion Show.
Does Sanne Vloet speak Spanish?
No, Sanne Vloet does not speak Spanish as she is only fluent in speaking English and Dutch.
Where does Sanne Vloet live?
Sanne Vloet lives in a new apartment in Los Angeles, California, United States.
Sanne Vloet has charmed the world with her exquisite beauty and social butterfly characteristics. She is a popular figure who has lived a prolific career in the modeling industry. Sanne reminds us of incredibly successful star Chrissy Teigen who has followed a similar journey to earn a prominent status. So do check out Chrissy's marvelous life story and ample bosom physique.