Peta Murgatroyd's life can be defined as 'living to dance and dancing to live.' The green-eyed dancer is known for her moves, but she's more than that. From motherhood to acting, she's dipped her toes in many waters. She started young, and her story never gets old.
IN A GIST
Peta Murgatroyd has a great height of 5 feet 7 inches or 170 cm and weighs only 123 pounds.
Peta takes care of her figure and health with a rich diet consisting of omelets, fish, salad, goat cheese, and much more.
Murgatroyd's inverted triangle figure gorgeously reflects all the dancing, cardio, and bodyweight workouts she does.
She began her journey from Broadway as a dancer, became a choreographer, and is now also an actress. Want to know more about Peta's measurements and fun facts? Keep reading!
Peta Murgatroyd's Dancing Journey
Peta Murgatroyd is a two-time winner of the popular dancing show Dancing With the Stars. She is professionally trained in Latin dancing and classical ballet. Before DWTS, Peta toured the world for six years as the cast of the live dance show Burn The Floor.
Her journey in DWTS began in 2011, and she became a regular cast member from season 13 to 30. She won seasons 14 and 22 with dance partner Donald Driver and Nyle DiMarco, respectively. After that, she made it to Hollywood as a dancer and choreographer.
She made her acting debut with the film Faith, Hope & Love in 2018. She has also appeared in shows like Jimmy Kimmel Live and was a part of the TV show Why Women Kill.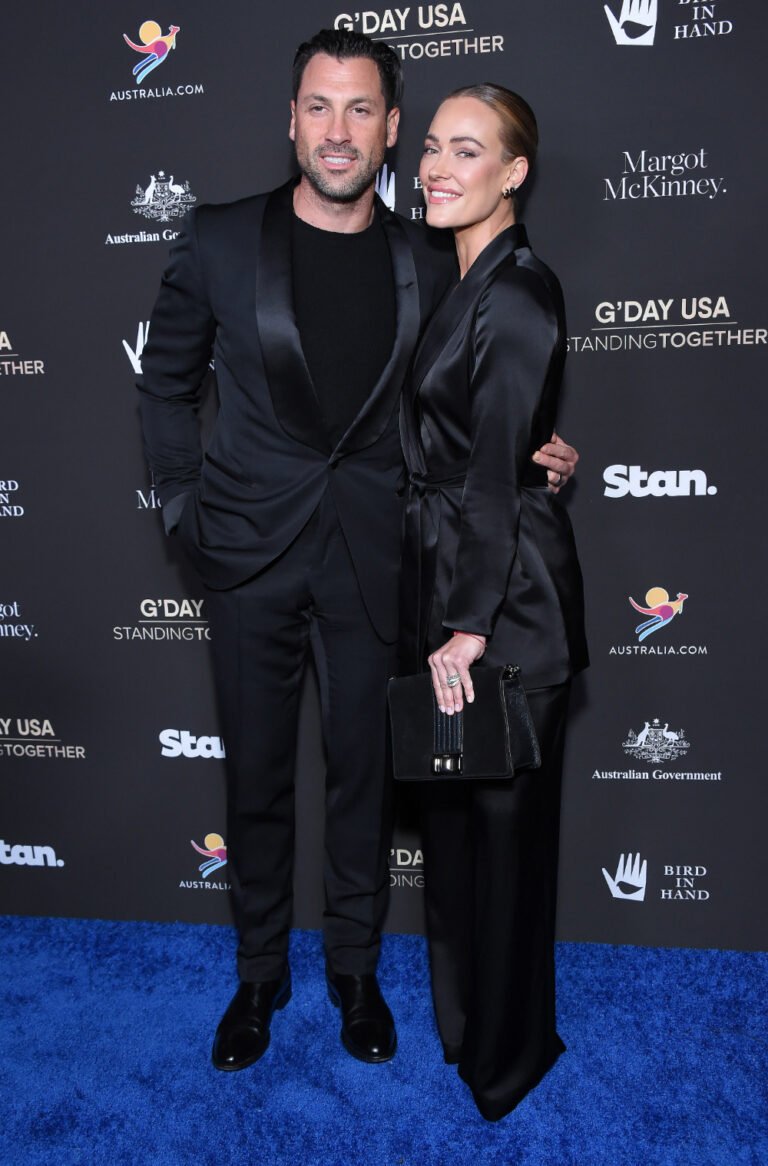 Full Born Name: Peta Jane Murgatroyd
Nick Names: Peta Murgatroyd
Occupation: Dancer, Choreographer, Actress
Religion: Judaism
Date of Birth: 14 July 1986
Birthplace: Auckland, New Zealand
Education: Trained classical ballet dancer
Zodiac Sign: Cancer
Father Name: Derek Murgatroyd
Mother Name: Suzanne Murgatroyd
Relationships: Maksim Chmerkovskiy (2017- present); Brant Daugherty (2013); Damian Whitewood (2007-2012)
Spouse: Maksim Chmerkovskiy (2017- present)
Children: Shai Chmerkovskiy
Peta Murgatroyd's Height and Weight
The gorgeous and professional Latin dancer has a height of 5 feet 7 inches or 170 cm (1.7 m) and weighs just 56 kg or 123 pounds. Her dance moves help Peta keep her curves in shape.
What's in Food for Peta Murgatroyd?
Peta Murgatroyd's dancer body needs all the good nutrients and healthy foods that she can manage to grab between taking care of her baby and showing up for work. According to People.com, coffee is the one constant for Peta, every morning without a miss.
A healthy breakfast for Murgatroyd consists of an omelet, some goat cheese, and smoked salmon. This is followed by a salad of chicken, tomatoes, cucumber, and red onion with some flaxseed and vinegar dressing, for lunch.
Her idea of a healthy snack is a full bowl of assorted berries, and her dinner includes some steak, steamed broccoli, cauliflower, and brussels sprouts. Talk about eating healthy the entire day, and Peta has that under control.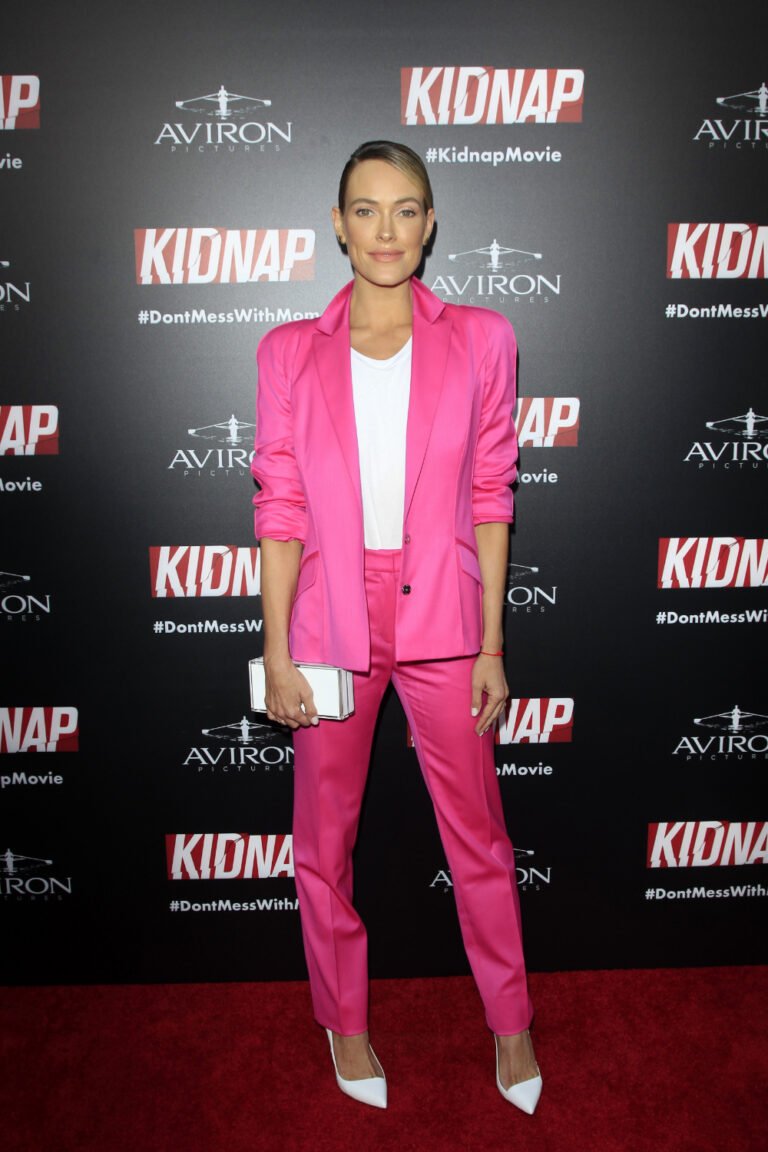 Peta Murgatroyd's Body Measurements
Peta Murgatroyd has a stunning figure that amazes everyone each time she goes up on stage in Dancing With the Stars. She has a beautiful inverted triangle body that measures 36-25-34 inches or 91-63-86 cm.
The Workouts That Keep Peta Murgatroyd in Shape
Nothing stops Peta Murgatroyd from keeping herself in shape. Whether it's pregnancy, busy shoot schedules, or just a lazy Sunday, she ensures she sweats out by lifting weights, doing lunges, and bridges, and sometimes she makes a family gym day out of it!
While touring and rehearsing, Peta tries to give her body the benefits of different exercises like yoga, boxing, pilates, and lots of cardio. For her, endurance, strength, and maintaining a healthy weight are the key essentials.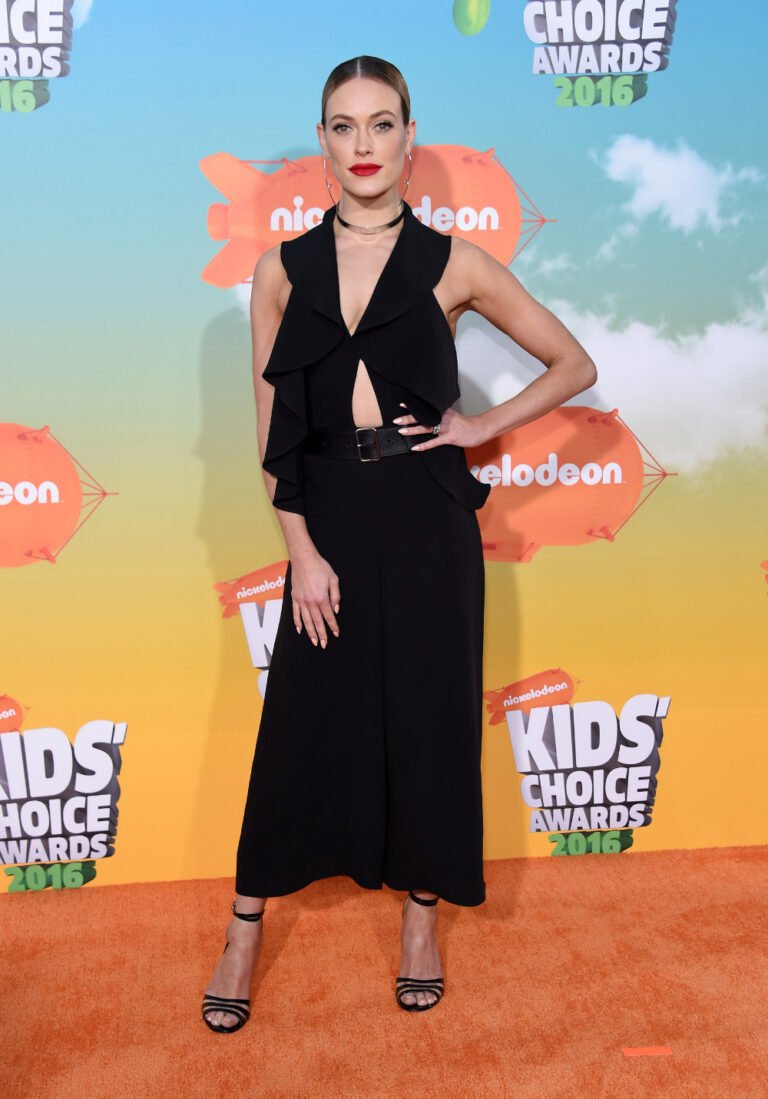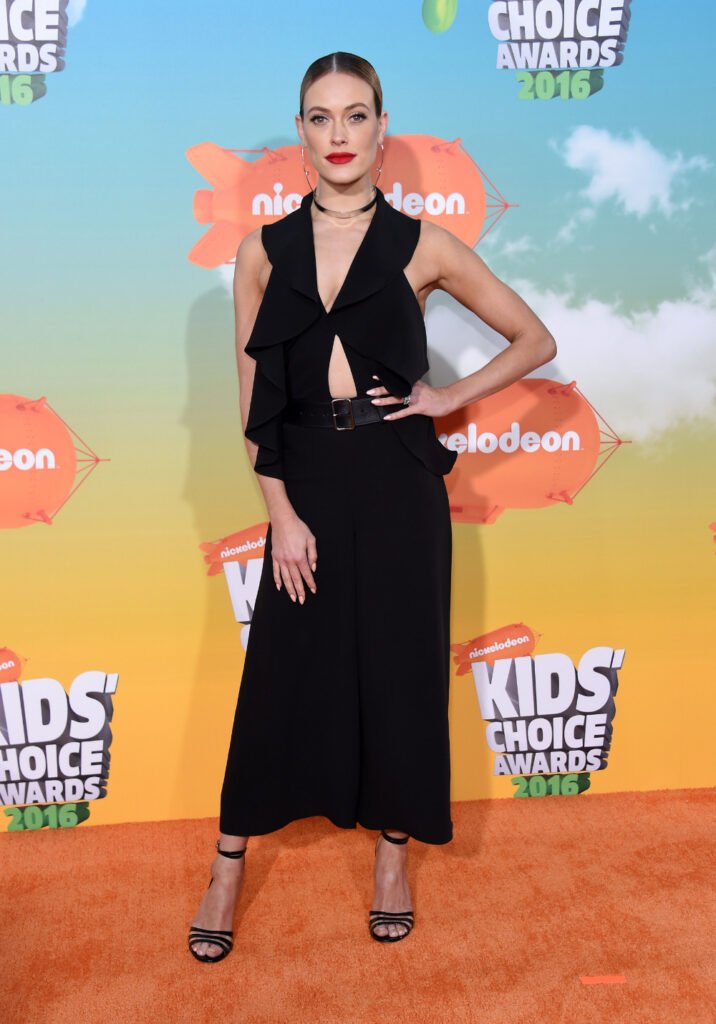 Peta Murgatroyd's Ample Bosom
Peta Murgatroyd is blessed with some stunning pairs of bosoms, and she loves flaunting them. Her breast size is 36 inches, and her bra size is 36A with a cup size of A. But her breast and bra size varied a bit during her pregnancy.
Peta has taken to Instagram to show off her baby bump and full breasts. Whether it's a bikini-clad picture or one of her stunning costumes from Dancing With the Stars, her assets have been well appreciated and admired.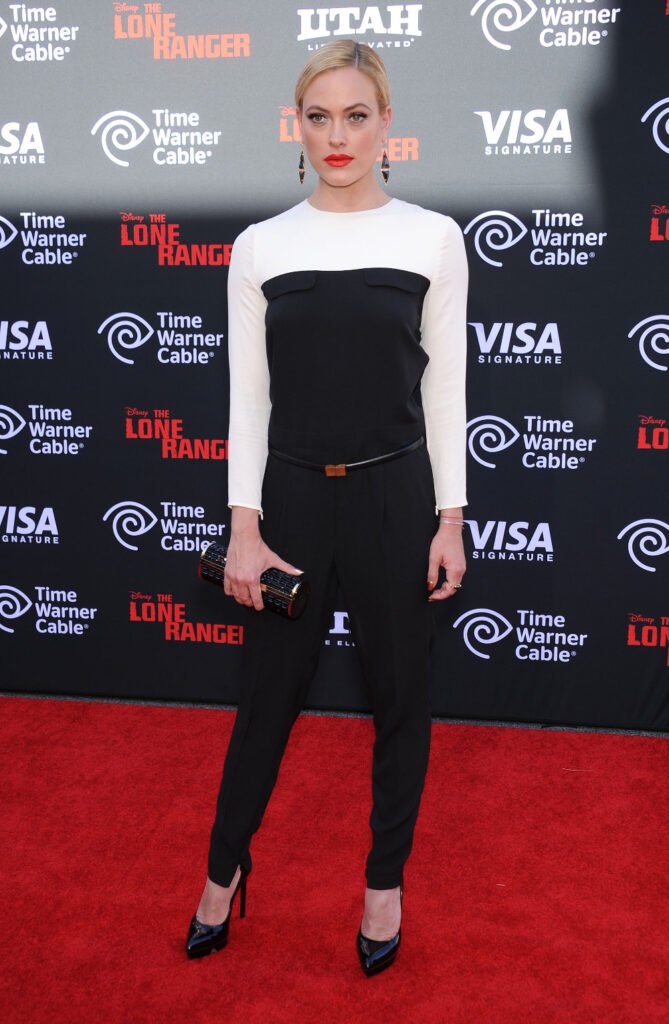 | | |
| --- | --- |
| Height | 5 feet 7 inches or 170 cm (1.7 m) |
| Weight | 56 kg or 123 pounds |
| Breast Size | 36 inches |
| Bra Size | 36A |
| Cup Size | A |
| Body Measurements | 36-25-34 inches or 91-63-86 cm |
| Figure | Inverted Triangle |
| Chest Size | 36 inches or 91 cm |
| Waist Size | 25 inches or 63 cm |
| Hips Size | 34 inches or 86 cm |
| Shoe Size | 8 (US) or 39 (EU) or 6 (UK) |
| Dress Size | 6 (US) or 36 (EU) or 8 (UK) |
| Eyes Color | Green |
| Hair Color | Blonde |
| Natural Breasts or Implants | Natural |
Fun Facts About Peta Murgatroyd
Peta Murgatroyd was born in New Zealand, but her family moved to Australia when she was two years old, so she considers herself an Australian.
Peta started studying classical ballet at just 4 and trained for 12 years under Kirov Ballet's former principal dancer, Madame Lubov Nikonorenko.
She had to quit ballet due to a major ankle injury which is how she moved on to Latin dancing.
The DWTS celebrity had a lifestyle blog called 'All Things Fam and Glam,' where she used to write on diverse niches like parenting, health, and style.
Peta and her husband, Maksim Chmerkovskiy, had a 19-month-long engagement which ultimately resulted in a wedding on 8 July 2017.
Peta Murgatroyd's Favorites
Favorite Drink: Coffee
Favorite Outfit: Sweatpants
Favorite Travel Destination: Europe
Favorite Pastime: Going to the beach and cooking
Peta Murgatroyd's Net Worth
Having joined the regular cast of DWTS and then making her debut in Faith, Hope & Love, Peta Murgatroyd has a deserving net worth of around $400 thousand as of 2022. She is a self-made woman without having any of her dollars handed down to her, and she's proud of it.
Peta Murgatroyd's Dating History
Peta Murgatroyd is currently happily married to Ukrainian dancer Maksim Chmerkovskiy. The pair met during their broadway days in 2009, but they didn't begin dating until 2012, when they met on DWTS. Maksim proposed to Peta onstage in 2015.
According to US magazine, Peta never thought the two could be together. But the couple finally tied the knot in an intimate ceremony at City Hall in July 2017, 5 months after they welcomed their first son Shai.
What face shape does Peta Murgatroyd have?
Peta Murgatroyd has a beautiful oval-shaped face with well-defined jaw lines that bring out her dimples wonderfully.
What is Peta Murgatroyd's hair color?
Peta Murgatroyd is a natural blond, and she has tried various hairstyles that look gorgeous on her.
What color eyes does Peta Murgatroyd have?
Peta Murgatroyd has green eyes, giving her a unique look, as green-colored eyes are rare and highly desired.
Does Peta Murgatroyd have tattoos?
Peta Murgatroyd does not have any tattoos yet, and she loves flaunting her glossy skin on Instagram.
Is Peta Murgatroyd in Dancing with the Stars?
Peta Murgatroyd has been a regular cast member on Dancing With the Stars from season 13 to 31, as a dancer and then as a choreographer.
Where does Peta Murgatroyd live?
Peta Murgatroyd lives in Malibu, California, with her husband, Maksim Chmerkovskiy.
Hollywood is the ultimate goal for artists who are passionate about their art, whether it's dancing on the show DWTS for Peta Murgatroyd or acting in the famous vampire film Twilight Saga for Nikki Reed. Join us to learn about Nikki's personal details now!