It is said that only you have control over your life, and you get to decide what you make out of it. Well, it turned out to be true for Maureen McCormick as she successfully changed her narrative and came out clean years after struggling with drug addiction.
Maureen is the epitome of grit and became an inspiration for people all around the globe. If you want to know more about her personal and professional journey, you have come to the right place. Take a look below as we will be discussing some important milestones of her life.
Maureen McCormick's Road to Success
Maureen McCormick was born in Los Angeles, California. She grew up with three older brothers.
After winning the Baby Miss San Fernando Valley beauty pageant, Maureen started appearing in commercials. Besides, she was also seen in Bewitched, Honey West, and The Farmer's Daughter.
Maureen's most recognized contribution to the industry came with The Brady Bunch, in which she played the role of Marcia Brady. The show aired from 1969 to 1974, and after its cancellation, it was also broadcast for spinoffs and movies.
McCormick has recorded albums with the Brandy Bunch cast and has also released several solo tracks. Besides, she also recorded a pop EP which was titled Chris Knight and Maureen McCormick alongside Chris Knight.
After the cancellation of The Brady Bunch, McCormick faced several ups and downs in her personal life. It was mainly because of her addiction to cocaine and quaaludes. Due to the same reason, her professional life was also in shambles.
Around the same time, Maureen was also dealing with depression and bulimia.
But soon, she returned back to acting. Between the 1970s and the 1980s, McCormick appeared in several guest roles, including Love Boat, The Streets of San Francisco, and Happy Days. Apart from that, she was also seen in supporting roles for The Idolmaker and A Vacation in Hell.
In 1981, Maureen was seen in The Brady Brides, where she reprised her role as Marcia.
After her marriage to Michael Cummings, Maureen began appearing in television series and movies very occasionally. Also, she couldn't take part in the revival of The Brady Bunch when her daughter Natalie Michelle was born.
Almost a decade later, Maureen successfully made her Broadway debut in Grease. She also released her debut studio album, When You Get a Little Lonely. In 1997, Maureen McCormick got the opportunity to portray Barbara Mandrell in Mandrell's television biopic.
Additionally, she appeared on Dr. Phil to solve a family dispute with her brother and was also seen in Celebrity Fit Club. She joined the cast to lose 30 pounds and emerged as the winner after losing the weight.
McCormick's autobiography Here's the Story: Surviving Marcia Brady and Finding My True Voice was released in 2008. It stayed on the New York Times bestseller list for three weeks.
The same year, Maureen joined the cast of Gone Country and its spin-off, Outsiders Inn. Maureen McCormick also appeared in I'm a Celebrity…Get Me Out of Here! and Dancing with the Stars.
Recently, McCormick was seen in the series Frozen in Time in 2021 alongside Dan Vickery.
Maureen McCormick's Height and Weight
Maureen McCormick is shorter than most actresses in the industry. However, this has never come in the way of her acting career. She stands 5 feet 2 inches or 160 cm (1.6 m) tall, and her weight is only 59 kg or 130 pounds.
There was a time when Maureen McCormick weighed 154 pounds, and her dress size went up to 10! It was also during the same time McCormick was offered Celebrity Fit Club.
While it was difficult for the actress to show her weight loss journey on camera, it also gave her immense confidence to own her truth.
The actress was not only successful in shedding 30 pounds of weight but also emerged as the winner. Even today, Maureen prefers to eat healthily and in moderation.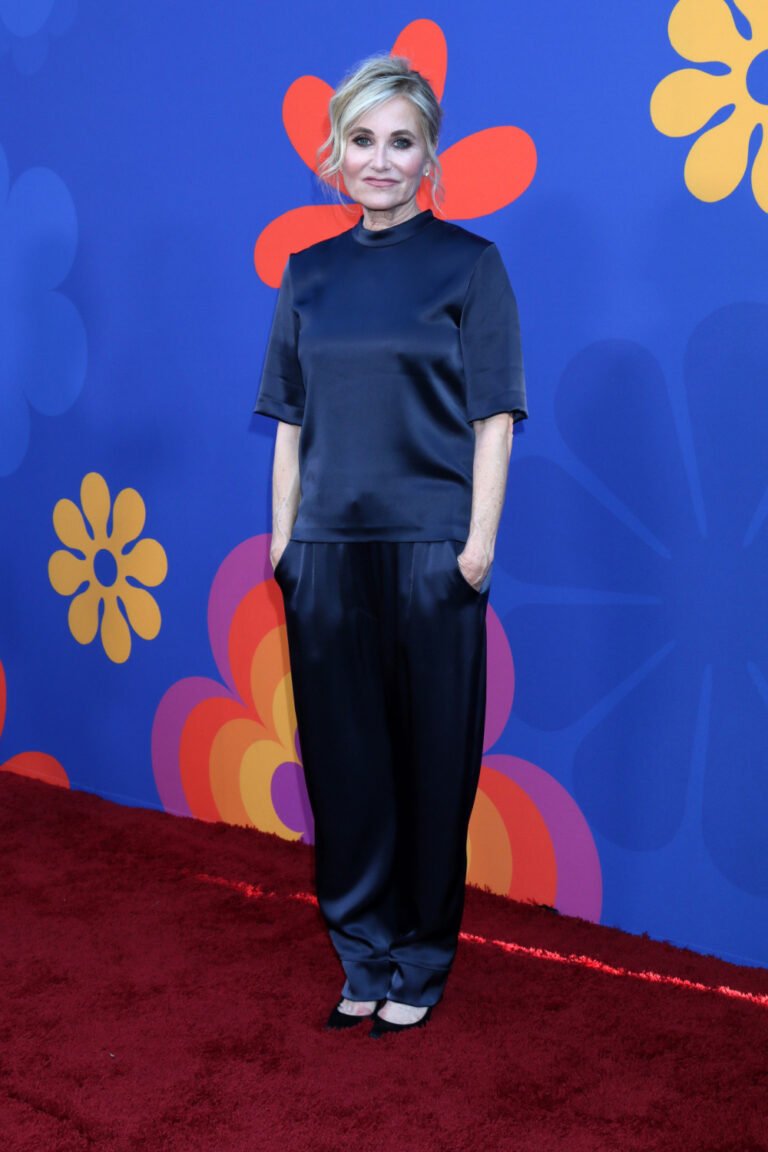 Maureen McCormick's Love Life
Maureen McCormick dated a couple of men before finally tying the knot with Michael Cummings in 1985. After their marriage, Maureen had to take a lot of therapies and also went to rehab to overcome her addiction.
Even though the actress started getting sober after exchanging vows with Cummings, she suffered from depression and paranoia. These were finally treated with antidepressant medications in the early 1990s.
While her husband stood like a rock beside her, Maureen also credits her recovery to her friends from The Brady Bunch.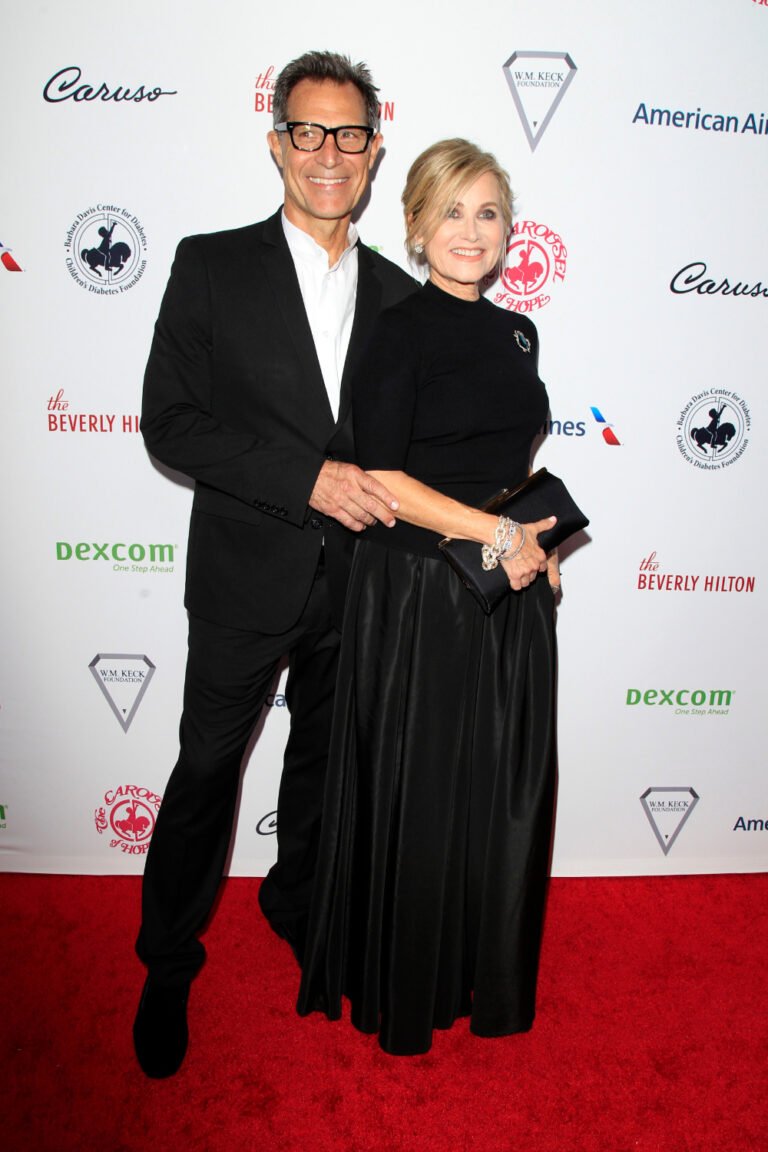 Full Born Name: Maureen Denise McCormick
Nickname: Maureen
Religion: Christian
Date of Birth: 5 August 1956
Birthplace: Los Angeles, California, US
Zodiac Sign: Leo
Father Name: Richard McCormick
Mother Name: Irene McCormick
Sibling Names: Dennis McCormick, Kevin McCormick, Michael McCormick
Spouse: Michael Cummings
Children: Natalie Michelle Cummings
Maureen McCormick's Body Measurements
Maureen McCormick's beauty is incomparable. She has a perfectly curvy figure that gives her an attractive appearance on-screen. Her body measurements are 36-26-37 in or 91-66-94 cm.
The actress has fit into several roles throughout her acting career. Besides, she has also taken part in several reality shows. After winning Celebrity Fit Club, Maureen changed her lifestyle and has managed to stay in shape.
We assume that she still follows a strict workout routine.
Maureen McCormick's Ample Bosom
Maureen McCormick's presence can drive anyone crazy. Even after crossing her 60s, the fans cannot stop gushing over her beauty. Her breast size is 36 inches, and her bra size is 34B with cup size B.
Maureen McCormick has been through several turbulent experiences. However, even today, she carries herself with immense grace and confidence.
Maureen's red carpet looks are always out of the world. Besides, she doesn't really mind showing off her sexy physique.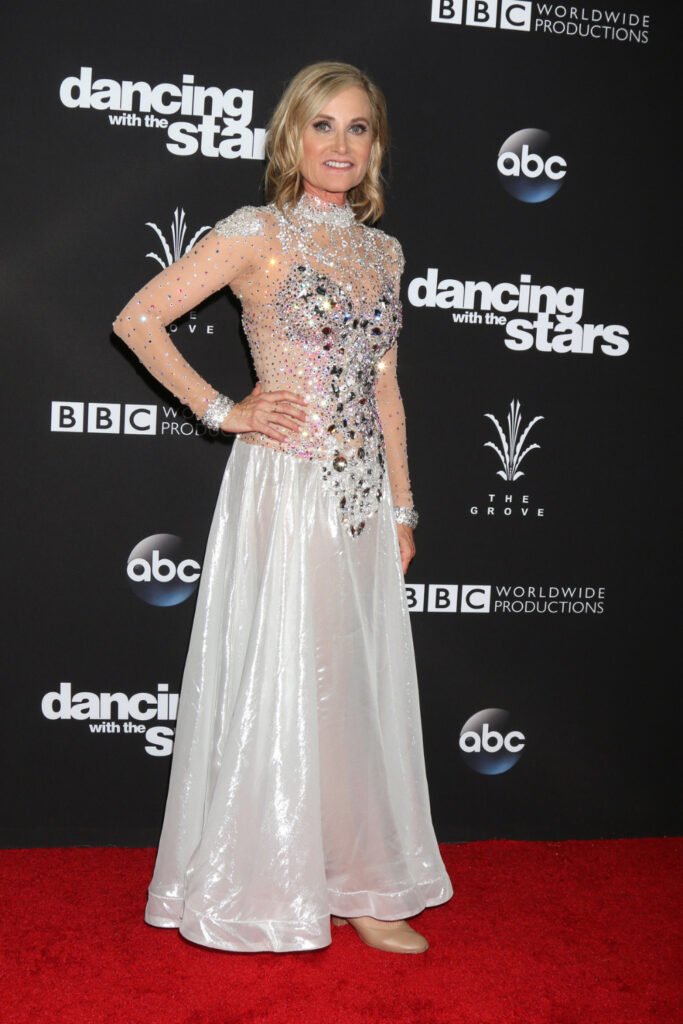 | | |
| --- | --- |
| Height | 5 feet 2 inches or 160 cm (1.6 m) |
| Weight | 59 kg or 130 pounds |
| Breast Size | 36 inches |
| Bra Size | 34B |
| Cup Size | B |
| Body Measurements | 36-26-37 in or 91-66-94 cm |
| Figure | Voluptuous |
| Chest Size | 36 inches or 91 cm |
| Waist Size | 26 inches or 66 cm |
| Hips Size | 37 inches or 94 cm |
| Shoe Size | 7 (US) or 37.5 (EU) or 5 (UK) |
| Dress Size | 8 (US) or 40 (EU) or 12 (UK) |
| Eyes Color | Blue |
| Hair Color | Blonde |
| Natural breasts or implants | Natural |
Did Maureen McCormick Go Under the Knife?
Getting cosmetic procedures done has become very common, especially in the entertainment industry. Some celebrities undergo these procedures to maintain their youthful looks, and we believe it is a personal choice.
However, some people think that they are entitled to give opinions and criticize stars just because they are in the public eye. The same thing happened with Maureen McCormick. Haters started spreading rumors about her going under the knife.
But McCormick has denied all these allegations. The actress revealed that even though a dermatologist once told her to get Botox treatment, she was too scared to get the procedure done.
Therefore, we can say that our all-time favorite star is surgery-free!
Maureen McCormick's Staggering Net Worth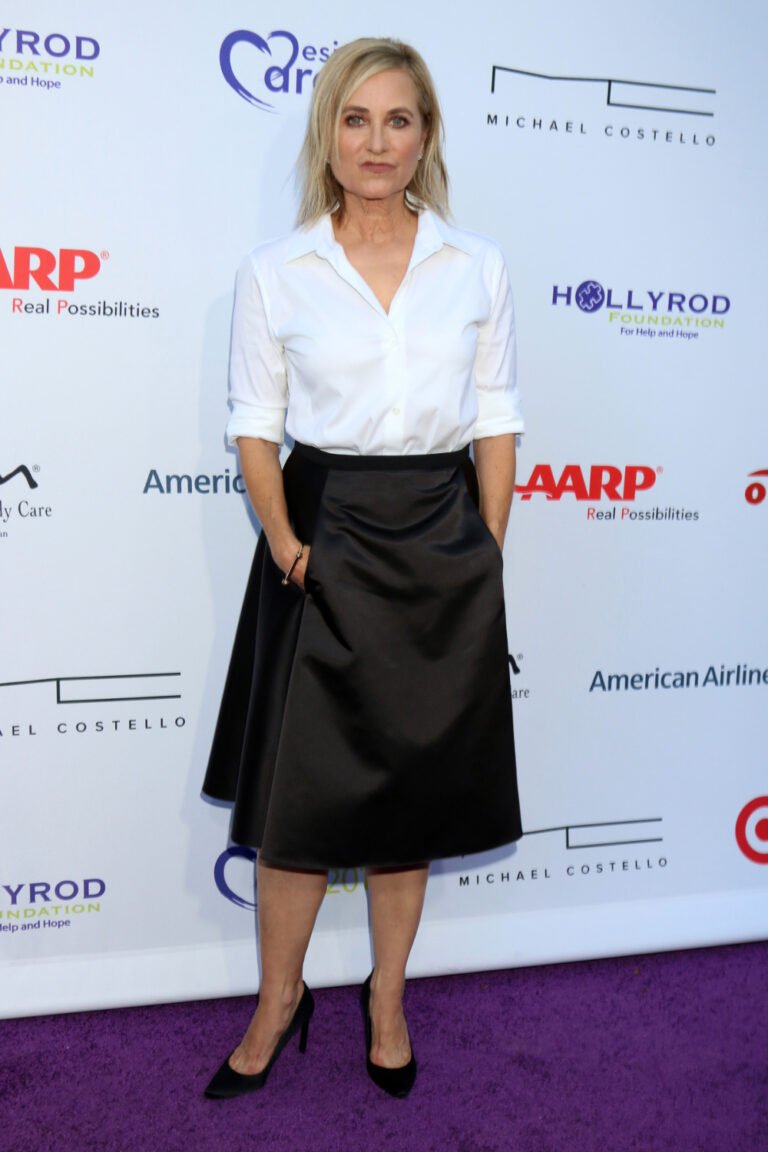 Maureen McCormick started her career with television commercials when she was just six. In addition to that, Maureen also sings and writes. However, her bank balance mainly comprises the hard-earned money that she has acquired through her acting career. As of 2022, she has an estimated net worth of $4 million.
Maureen McCormick's Most Loved Things:
Favorite Hobby: Gardening/Cooking
Favorite Channel: Food Network
Favorite Music Genre: Country Music
Favorite Drink: Sparkling Water/Wine
Favorite Dessert: Dark Chocolate
Notable Awards Won by Maureen McCormick
TV Land Award: Pop Culture Award, 2007
A Few Fun Facts About Maureen McCormick
Maureen McCormick won the Baby Miss San Fernando Valley beauty pageant as a child, and that's what boosted her acting career. Here are some lesser-known facts about The Brady Bunch star.
Maureen McCormick admits that she loves doing certain chores, especially laundry. Maureen stated that whenever her husband offers to do it, she immediately refuses it. As per the actress, the best part of washing clothes is using bleach and making the clothes squeaky clean.
Maureen McCormick's self-care routine comprises using an electric brush that was gifted to her by her hygienist. Additionally, she loves to take off her makeup with wipes and uses lavender lotion before going to bed.
Maureen McCormick loves to play board games. She revealed that whenever her daughter or any other family member is around, they always play games, and their get-together is incomplete without this ritual.
What face shape does Maureen McCormick have?
Maureen McCormick has a diamond-shaped face. Additionally, she has high cheekbones, which are also the most prominent features of her face.
What is Maureen McCormick's hair color?
Maureen McCormick has blonde hair. She has rocked curtain-bangs most of her time in the industry. Even today, the actress is known for her signature hairstyle.
What color eyes does Maureen McCormick have?
Maureen McCormick has blue eyes. The actress generally wears bold kohl, smokey eyeshadow, and a lot of mascara.
Does Maureen McCormick have tattoos?
No, Maureen McCormick does not have any tattoos.
Did Maureen McCormick win an Oscar?
No, Maureen McCormick did not win an Oscar. Instead, she won a TV Land Award in 2007.
Is Maureen McCormick in Friends?
No, Maureen McCormick is not in Friends.
Where does Maureen McCormick live?
Maureen McCormick lives in Los Angeles, California, with her husband and brother.
Maureen McCormick has faced several dead-ends in her career; however, they only helped her become the strongest version of herself. McCormick is dedicated and passionate about her craft, just like the gorgeous actress Emeraude Toubia. Check out her journey, fitness secrets, and diet plan that might inspire you.