Mariska Hargitay is one of the hottest television cops who has been able to win hearts across the world with her various performances. Not only does she play bold characters with a soft side, but she is also a philanthropist and an activist.
Mariska has a natural talent for acting, and it has helped her excel in each role she plays. If you're interested in learning more about her, join us as we go over her life's story, body measurements, dating history, and more.
Mariska's Rise to Fame
Mariska Hargitay was born in Santa Monica, California, on January 23, 1964. Born to actors Mickey Hargitay and Jayne Mansfield, she was destined to be a famous actress.
While growing up, Mariska witnessed a tragic accident that took her mother's life, and she, along with her siblings, was raised by their father and stepmother. Despite all odds, Mariska had an unbroken will and got into UCLA to study theatre.
After graduation, she was featured in the film Ghoulies and was given several roles afterward. Mariska had a bold attitude even during her early days in the industry and refused to change her appearance in any way or to do sensual scenes.
Soon, her eventual fame grew enough to give her a career-defining role in Law & Order: Special Victims Unit, where she played the role of a badass detective named Olivia, who also has a soft side.
Since then, Mariska has had a recurring role on the show and has also delivered several other acclaimed performances, which have helped her become the incredible woman she is today.
Mariska Hargitay's Height and Weight
Mariska Hargitay has quite an impressive height which has surely been a factor in her strong roles over the years. She stands 5 feet 8 inches or 172 cm (1.72 m) tall and weighs only 65 kg or 143 Pounds.
Mariska's athletic build has certainly helped her score the role of the tough detective in Law & Order: SVU. Her height helps her tower over suspects and also makes victims feel protected thanks to her compassionate face.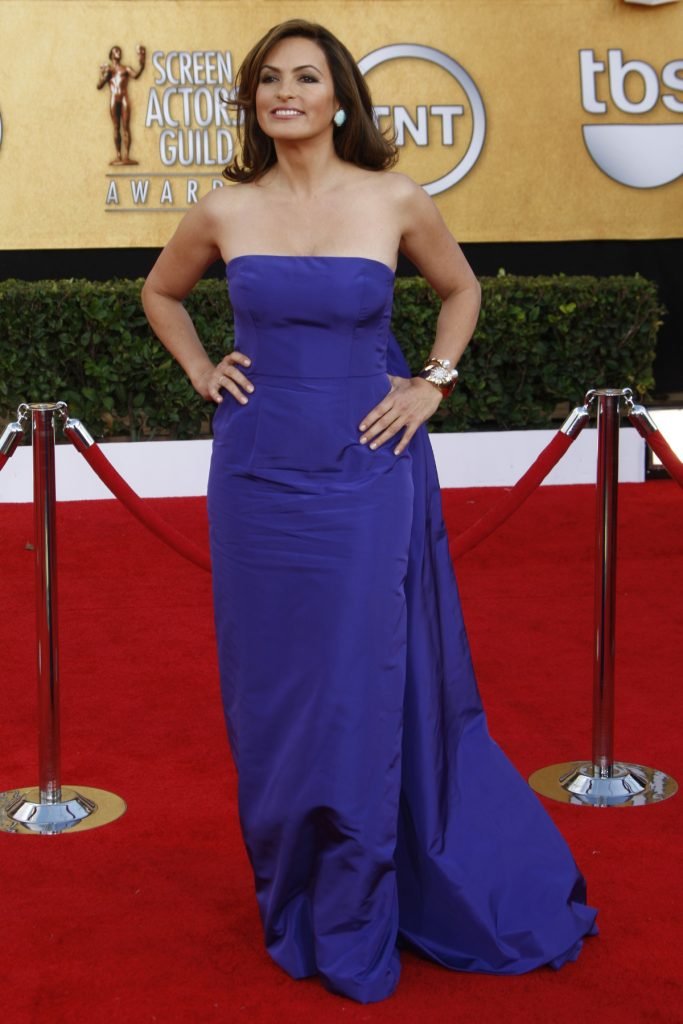 Mariska Hargitay's Dating History
Mariska's presence in the entertainment industry has definitely rattled a few cages. While she didn't want to conform to the beauty norms of Hollywood, she has always been extremely beautiful, and many film stars seem to agree as well.
One of her earliest known relationships was with Richard Anthony Crenna. They started dating in 1986 but broke up only two years later. Since then, she was rumored to be dating Grant Show in 1993.
Mariska eventually found the love of her life when she met Peter Hermann in 2002. After dating for two years, they decided to tie the knot and have three children together.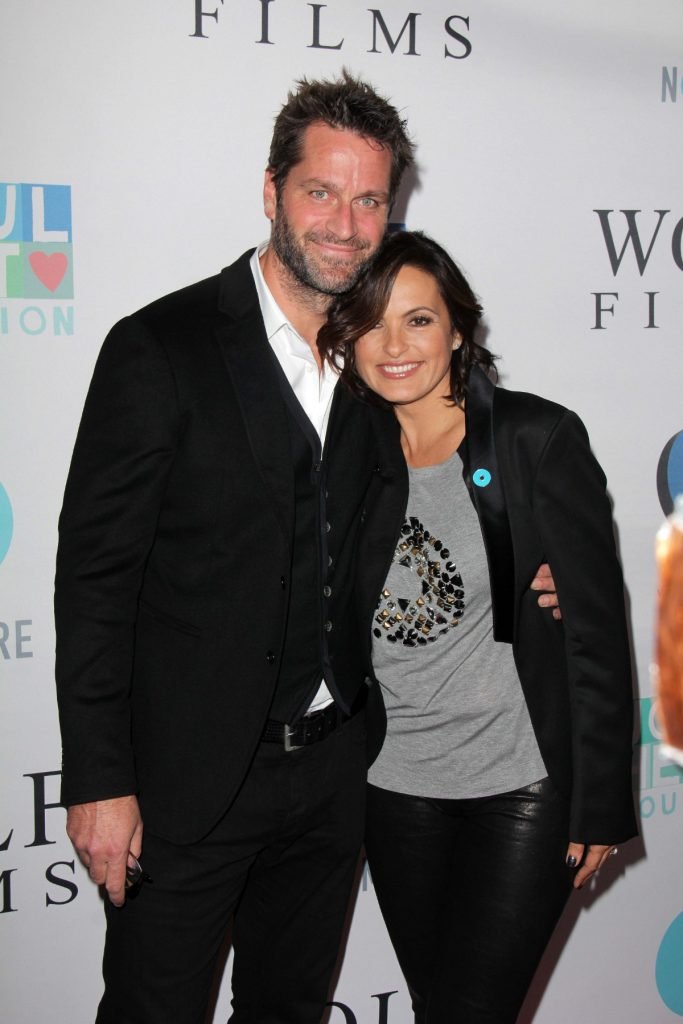 Full Born Name: Mariska Magdolna Hargitay
NickNames: Bubbles, Maria, Marish, Mackie
Occupation: Actor, Voice Artist, Director, Producer, Philanthropist
Religion: Roman Catholicism
Date of Birth: January 23, 1964
Birthplace: Santa Monica, California, United States
Zodiac Sign: Aquarius
Father Name: Mickey Hargitay
Mother Name: Jayne Mansfield
Siblings Names: Jayne Marie Mansfield, Zoltan Hargitay, Tony Cimber, Tina Hargitay, Venico Cimber, Mickey Hargitay Jr.
Spouse: Peter Hermann
Children: Amaya Josephine Hermannt, August Miklos Friedrich Hermann, Andrew Nicolas Hargitay Hermann
Mariska Hargitay's Body Measurements
Mariska Hargitay has an attractive figure that has left an impression on audiences since her very first performance. Her body measurements are 37-28-36 inches or 93.98-71.12-91.44 cm.
Mariska has always treated exercise as a part of her life instead of a chore and has therefore been able to maintain her perfect figure over the years. She uses exercises like swimming and walking to help keep her active and fit all year round.
It isn't only about the exercise, as Mariska does her best to eat more green vegetables to maintain good health. She says it has helped her stay fresh and has even helped clear up her skin.
Mariska Hargitay's Ample Bosom
Mariska Hargitay has perfect assets which have certainly gotten attention over the years. Her breast size is 37 inches, and she wears a bra of size 34C and cup size C.
Mariska's body may be perfect for pulling off sensual scenes with ease, but she has been known to turn down such scenes, such as in her film Jocks. She is a confident and strong woman, and we respect her for it.
| | |
| --- | --- |
| Height | 5 feet 8 inches or 172 cm (1.72 m) |
| Weight | 65 kg or 143 Pounds |
| Breast Size | 37 inches |
| Bra Size | 34C |
| Cup Size | C |
| Body Measurements | 37-28-36 inches or 93.98-71.12-91.44 cm |
| Figure | Voluptuous |
| Chest Size | 37 inches or 93.98 cm |
| Waist Size | 28 inches or 71.12 cm |
| Hips Size | 36 inches or 91.44 cm |
| Dress Size | 8 (US) or 40 (EU) or 12 (UK) |
| Shoe Size | 9 (US) or 40 (EU) or 7 (UK) |
| Eyes Color | Dark Brown |
| Hair Color | Brown |
| Natural breasts or implants | Natural |
Mariska Hargitay's Thoughts on Artificial Enhancements
Mariska Hargitay is an actress who has beautifully aged naturally, and while there are certain rumors that claim it's thanks to plastic surgery, it's easy to see that they are false.
However, the actress isn't fully against it as she feels women should have a right to do what they want in order to feel good. However, she still feels the natural look is the most beautiful one, and we couldn't agree more after seeing Mariska's pictures.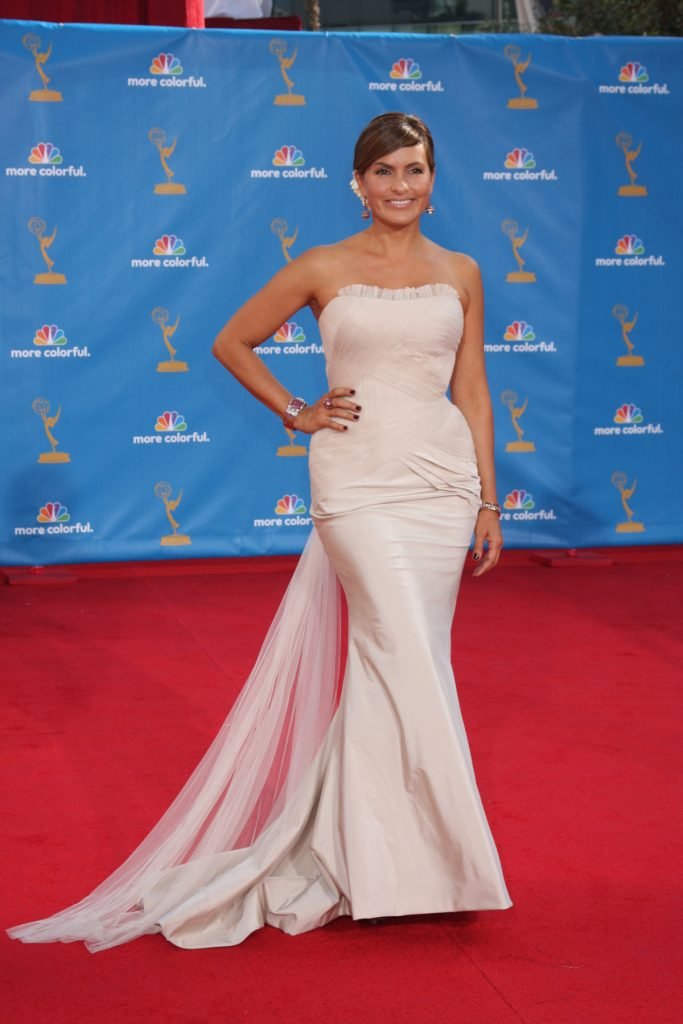 Mariska Hargitay's Net Worth
Marika Hargitay has earned quite a fortune thanks to her natural acting skills and beauty. She has an estimated net worth of $100 million in 2022, which is expected to keep rising thanks to her $450K per episode salary from Law & Order: SVU.
Mariska Hargitay's Most Loved Things:
Favorite Basketball Team: Chicago Bulls
Favorite Basketball Player: Michael Jordan
List of Notable Awards Won by Mariska
Primetime Emmy Award for Outstanding Lead Actress in a Drama Series – 2006
Golden Globe Award for Best Actress – Television Series Drama – 2005
Audible Audiobook of the Year – 2017
People's Choice Award for the Drama TV Star – 2018
A Few Interesting Facts About Mariska Hargitay
Mariska is a woman of many languages and is fluent in English, Italian, Hungarian, Spanish, and French. This is probably thanks to her father's Hungarian heritage and her mother's British and German ancestry.
The crash that had killed Mariska's mother also left a zig-zag scar on her head. She also has no memory of the accident as she was only three years old when it happened. Fortunately, her brothers also survived the incident.
What is Mariska Hargitay's face shape?
Mariska Hargitay has a square-shaped face which makes medium hair length ideal for her.
What color eyes does Mariska Hargitay have?
Mariska Hargitay has beautiful brown eyes that seem to resonate with her soul.
 Why did Mariska Hargitay cut her hair so short?
Mariska Hargitay had a mishap when her stylist cut her hair the wrong way. This haircut had almost got her fired from Law & Order.
Did Mariska Hargitay have braces?
After suffering injuries on the job, Mariska Hargitay had to wear multiple braces on her broken knee and the hairline fracture on her ankle.
Mariska Hargitay is one of the boldest actresses of today and has established herself in the entertainment world thanks to her determination and commitment. Her resolve to succeed reminds us of Elizabeth Mitchell, who also has an incredible commitment to her career.