Even decades after her death, Marilyn Monroe remains an icon whose story has been told repeatedly in the entertainment industry. An actress, a singer, and a model, Monroe was everything the industry could need!
Just in 2022, two movies focusing on her life have been released: the Netflix documentary film The Mystery of Marilyn Monroe: The Unheard Tapes and the Ana de Armas-starer, Blonde.
IN A GIST
Marilyn Monroe stood tall at 5'6" or 168 cm.
Her 54 kg or 120 pounds weight gave her the much-desired curvy figure.
Marilyn followed quite a strange diet, including a shake of milk and eggs. More details are also included below!
She once revealed that she only wore Chanel No.5 to bed, and there are other facts about the late actress that will surely shock you.
So, read on to know about the blonde bombshell, Marilyn Monroe's journey, measurements, facts, and more.
Marilyn Monroe's Career Overview
Considered one of the 'it girls' during Hollywood's golden era, Marilyn Monroe was a blonde bombshell and a fantastic performer.
Her dialogues in movies like Gentlemen Prefer Blondes and Some Like It Hot take the internet by storm and appeal to audiences even today.
Her impact has been incomparable through the decades. Who hasn't come across at least one of the Shot Marilyns paintings by Andy Warhol? And people can't forget Kim Kardashian's homage to Monroe at the 2022 Met Gala.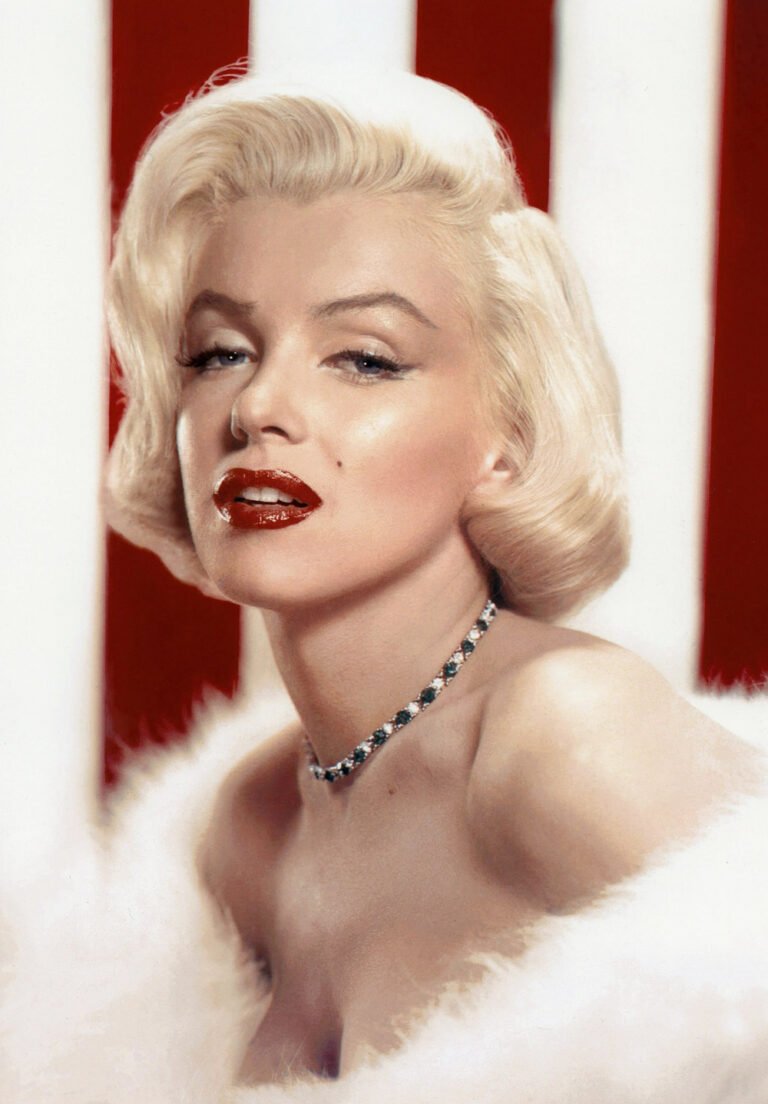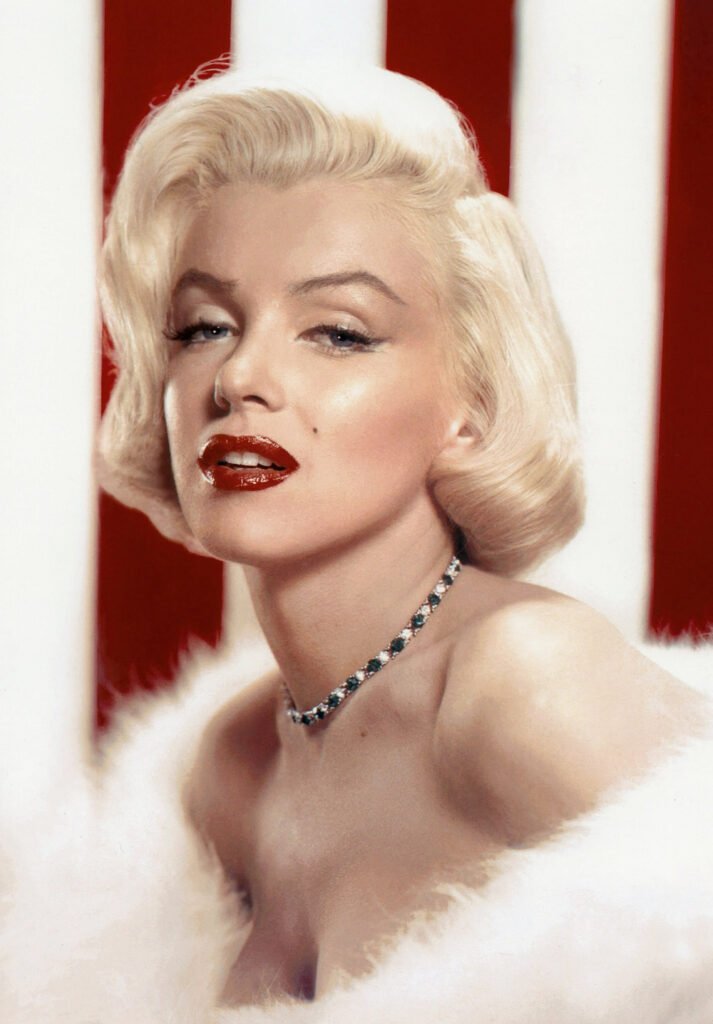 Full Born Name: Norma Jeane Mortenson
Nickname: MM and The Blonde Bombshell
Religion: Jewish
Date of Birth: 1 June 1926
Birthplace: Los Angeles, California, United States
Education: Western Art (University of California)
Zodiac Sign: Gemini
Father Name: Charles Stanley Gifford
Mother Name: Gladys Pearl Baker
Siblings' Names: Berniece Baker Miracle (half-sister)
Relationships: Milton Berle, Elia Kazan, John F. Kennedy, Robert F. Kennedy, Frank Sinatra, and Jerry Lewis
Spouse: Arthur Miller (m. 1956–61), Joe DiMaggio (m. 1954–55), and James Dougherty (m. 1942–46)
Children: None
Marilyn Monroe's Height and Weight
Monroe looked breathtaking in every film she acted in. Her height was 5 feet 6 inches or 168 cm (1.68 m), and she weighed around 54 kg or 120 pounds.
What was Monroe's diet like?
Marilyn Monroe used to start her day with a glass of warm milk with two eggs mixed in it. She would drink it and have a multivitamin tablet while getting ready for shoots. She regarded it as the healthiest breakfast and hassle-free.
As for dinner, Norma Jeane ate meat and some raw carrots.
Besides, Marilyn did also indulge in sweet treats. She loved a good hot fudge sundae.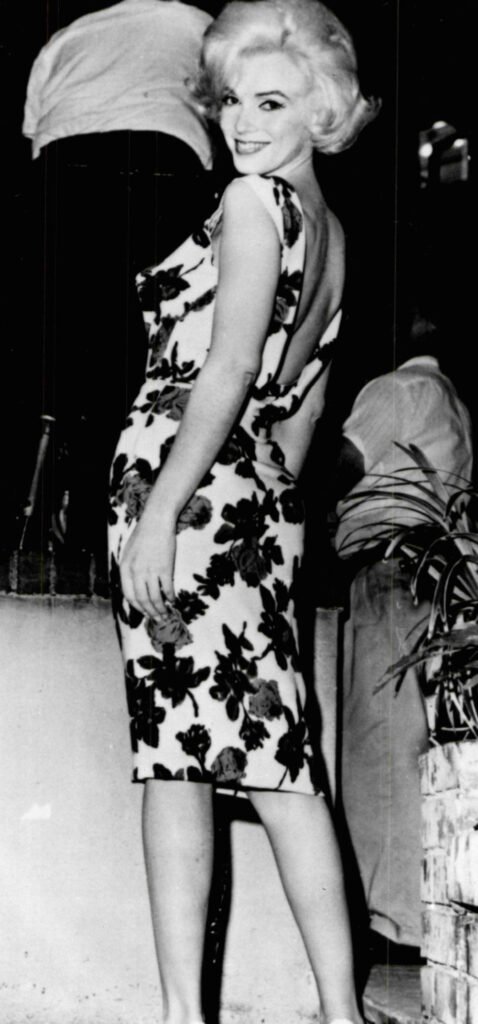 Marilyn Monroe's Body Measurements
Marilyn Monroe is the name you will find in almost every article discussing a perfect hourglass figure. Her body measurements were 36-24-34 in or 91-61-86 cm.
What did Monroe do to stay in shape?
Marilyn acted in a time when the looks and sex appeal of an actress mattered a lot. She did this one exercise every morning to maintain her bodacious figure.
She would lie on the floor and lift five pounds over her head. She did 15 repetitions at different angles until her arms were sore to continue.
Marilyn Monroe's Ample Bosom
Norma Jeane was the sex icon of her time, and people are still astounded looking at photographs of her flawless proportions and titillating curves. Her breast size was 36 inches, and her bra size was 34C with a cup size of C.
She was the first woman to grace the cover of Playboy magazine, and the publication sold 50 thousand copies in the blink of an eye. That is the effect her lusciousness had on the public!
| | |
| --- | --- |
| Height | 5 feet and 6 inches or 168 cm (1.68 m) |
| Weight | 54 kg or 120 pounds |
| Breast Size | 36 inches |
| Bra Size | 34C |
| Cup Size | C |
| Body Measurements | 36-24-34 in or 91-61-86 cm |
| Figure | Hourglass |
| Chest Size | 36 inches or 91 cm |
| Waist Size | 24 inches or 61 cm |
| Hips Size | 34 inches or 86 cm |
| Shoe Size | 7 (US) or 37.5 (EU) or 4.5 (UK) |
| Dress Size | 12 (US) or 44 (EU) or 16 (UK) |
| Eyes Color | Hazel |
| Hair Color | Brown |
Unbelievable Facts About Marilyn Monroe
Breakfast at Tiffany's author Truman Capote wanted to cast Marilyn Monroe as Holly Golightly in his book's movie version, but the role later went to Audrey Hepburn.
Norma Jeane grew up in orphanages and foster care until she turned 11.
The space on the left side of Monroe's crypt was bought by Playboy owner Hugh Hefner for $75,000, and in 2021 another spot next to her crypt was put on sale at the starting price of $2 million.
Norma Jeane's chest x-ray was bought for a whopping 45 thousand dollars, and her face x-ray, for more than 25 thousand dollars.
Marilyn Monroe's Most Loved Things
Favorite Vegetable: Carrots
Favorite Dessert: Hot Fudge Sundae from Wil Wright
Favorite Perfume: Chanel No. 5
Marilyn Monroe's Net Worth
From posing naked for a mere $50 to becoming a lucrative actress, Marilyn Monroe had your typical rags-to-riches story.
Her net worth when she passed away in 1962 was $800 thousand. In today's terms, that is equivalent to approximately $7 million.
Now in 2022, she is considered one of the richest dead celebrities, with an estimated net worth of $10 million.
Who Did Marilyn Monroe Date?
Norma Jeane's affair with the Kennedy brothers is still a topic of discussion for many people around the world. This is because her mysterious suicide is often linked to the Kennedys.
Besides them, Marilyn was associated with a few other big names, including her marriages with Arthur Miller, Joe DiMaggio, and James Dougherty.
A year before her death, she dated Frank Sinatra briefly.
What's Marilyn Monroe's face shape?
Marilyn Monroe had a heart-shaped face that allowed her to look gorgeous with short-length hair.
What color eyes did Marilyn Monroe have?
Marilyn Monroe's eyes were naturally hazel, but she wore brown lenses to make her eyes appear more prominent.
What color was Marilyn Monroe's real hair color?
While people mostly picture MM with her platinum blonde bob, she was actually born with brown hair.
Did Marilyn Monroe always have a mole on her face?
Yes, Monroe always had a mole on her face. In fact, she used makeup to give it a darker appearance.
Does Marilyn Monroe have tattoos?
No, Marilyn did not have any tattoos, but many people, including Megan Fox, have had her face tattooed on them.
Did Marilyn Monroe have a child?
Though Marilyn Monroe wished to become a mother, she, unfortunately, could not have children due to medical complications.
How old was Marilyn Monroe in Ladies of the Chorus?
She was 22 years old when her film Ladies of the Chorus was released.
Did Marilyn Monroe sing?
Yes, Marilyn sang. Her rendition of the birthday song to President Kennedy titled Happy Birthday, Mr. President is a legend by itself.
Marilyn Monroe was an outspoken and outstanding performer, thus making an everlasting impact in the entertainment industry. She is a pop culture icon whose legacy lives 60 years after her death, and she is widely loved by people worldwide, even today.