Even decades after her death, Marilyn Monroe remains an icon whose story has been told repeatedly in the entertainment industry. An actress, a singer, and a model, Monroe was the perfect "bombshell" an industry could need!
Just in 2022, two movies focusing on her life were released: the Netflix documentary film The Mystery of Marilyn Monroe: The Unheard Tapes and the Ana de Armas-starer, Blonde. This is the legacy Monroe has left!
IN A GIST
American actress Marilyn Monroe stood tall at 5 feet 6 inches or 168 cm (1.68 m).
Marilyn Monroes's weight was only around 54 kg or 120 pounds, which gave her a much-desired slim yet curvy figure. 
Marilyn was only 36 years old when she passed away in 1962. Read on to learn about the blonde bombshell, Marilyn Monroe's journey, measurements, facts, and more.
When and How Did Marilyn Monroe Pass Away?
Hollywood icon Marilyn Monroe passed away due to a sedative overdose at the mere age of 36. The actress was discovered dead in her bedroom on August 4, 1962, by her housekeeper Eunice Murray.
Marilyn Monroe's Education and Net Worth
Marilyn joined Emerson Junior High School around 1938 when she started living in West Sawtelle with Ana Lower, her mother's friend's aunt. She also studied Christian Science. With a strong hand in writing, Monroe started writing for the school newspaper.
Later, Monroe attended Van Nuys High School in 1941 when she lived in Van Nuys. But she quit it after marrying James Dougherty under certain conditions at just 17. A few years later, she started modeling with photographer David Conover, starting her legendary career.
From posing naked for a mere $50 to becoming a lucrative actress in some greatest films of all time, Marilyn Monroe had your typical rags-to-riches story. Her estimated net worth when she passed away in 1962 was $800 thousand. In today's terms, that is more or less $8 million.
Now in 2023, Marilyn is considered one of the richest dead celebrities, with an estimated net worth of $10 million.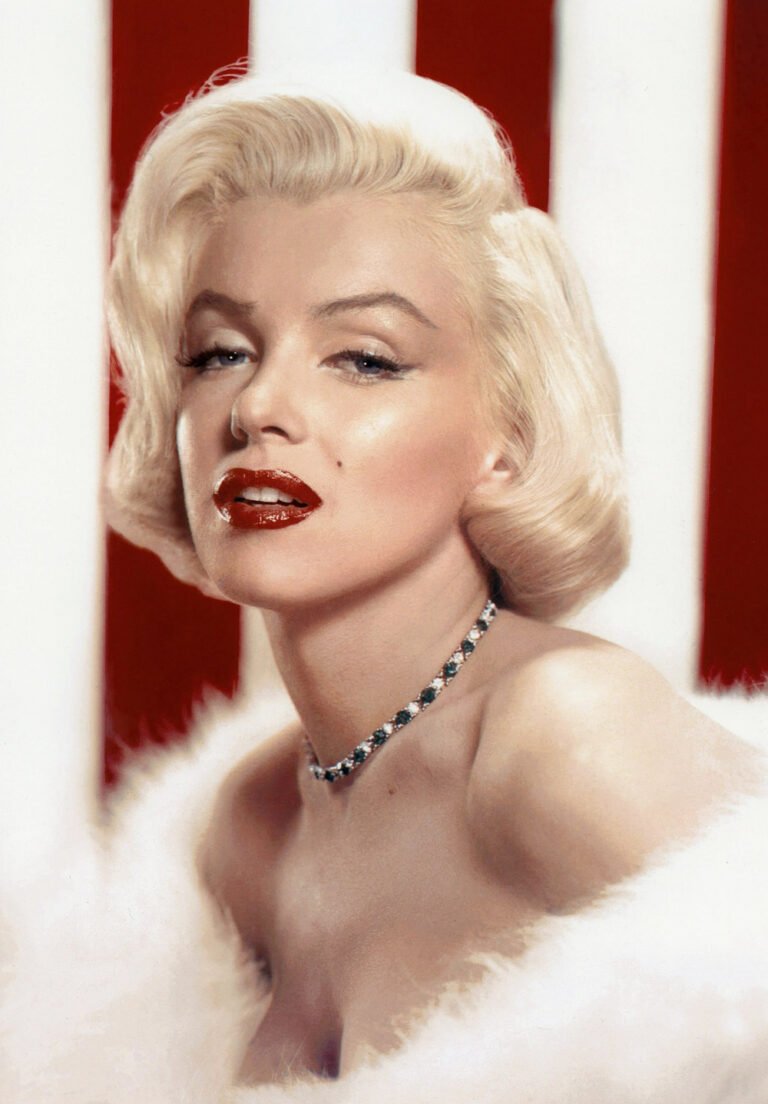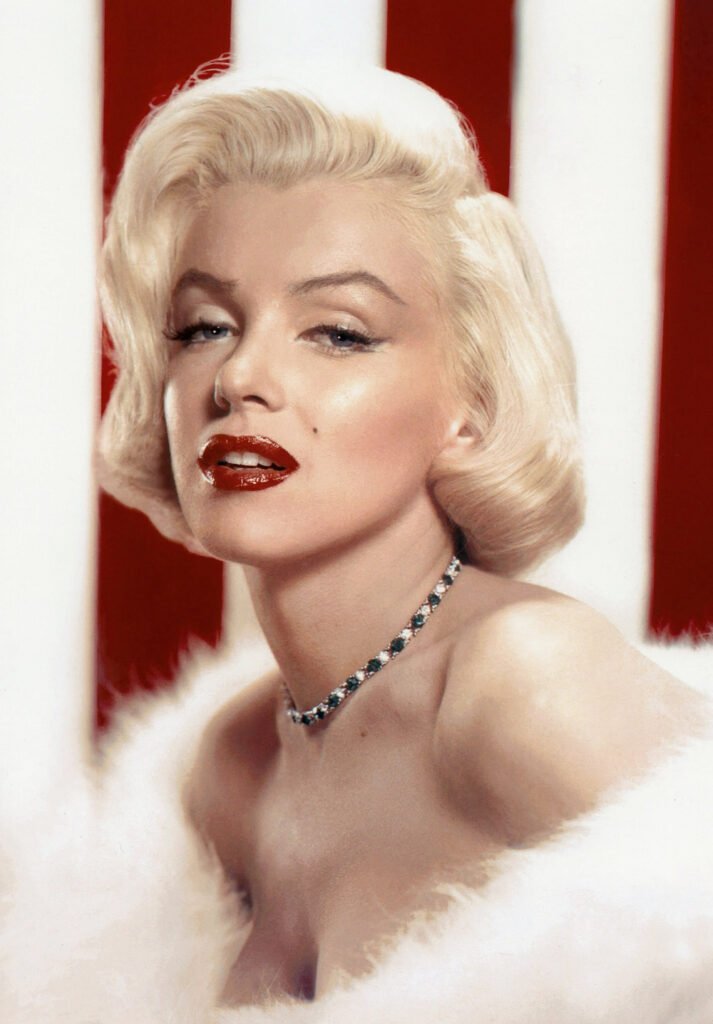 Marilyn Monroe's Family and Love Life
Marilyn Monroe initially had a peaceful early childhood. But things changed when her mother, Gladys Pearl Baker, gave her to foster parents, Albert and Ida Bolender, in Hawthorne because she was not ready for a child.
Monroe's father was Charles Stanley Gifford, her mother's co-worker and ex-partner. In 1933, she moved back in with her mother in Hollywood. But once again, life took a different turn when Gladys was diagnosed with schizophrenia.
After that, Monroe kept living in rest homes and foster families until she married James Dougherty at just 17 and started her career. Monroe was married to James until 1946, after which she was married to Joe DiMaggio from 1954 to 1955.
After separating from Joe, Monroe married Arthur Miller in 1956, another highly publicized relationship that brought her under the limelight. But it also ended soon, in 1961.
Full Born Name: Norma Jeane Mortenson
Nickname: MM and The Blonde Bombshell
Religion: Jewish
Date of Birth: June 1, 1926
Birthplace: Los Angeles, California, United States
Education: Emerson Junior High School, Van Nuys High School
Zodiac Sign: Gemini
Father Name: Charles Stanley Gifford
Mother Name: Gladys Pearl Baker
Siblings' Names: Berniece Baker Miracle (half-sister)
Spouse: Arthur Miller (m. 1956–61), Joe DiMaggio (m. 1954–55), and James Dougherty (m. 1942–46)
Marilyn Monroe's Height
The Misfits actress Marilyn Monroe looked breathtaking, with a height of 5 feet 6 inches or 168 cm (1.68 m). Owing to her sensational stature, Monroe looked like a real Barbie doll in every film she acted in. 
Marilyn Monroe's Weight
During her prime years, Marilyn Monroe's weight was around only 54 kg or 120 pounds, thanks to which she always looked highly voluptuous and sensational. Monroe's physique is seen as the classic example of a perfect figure to date!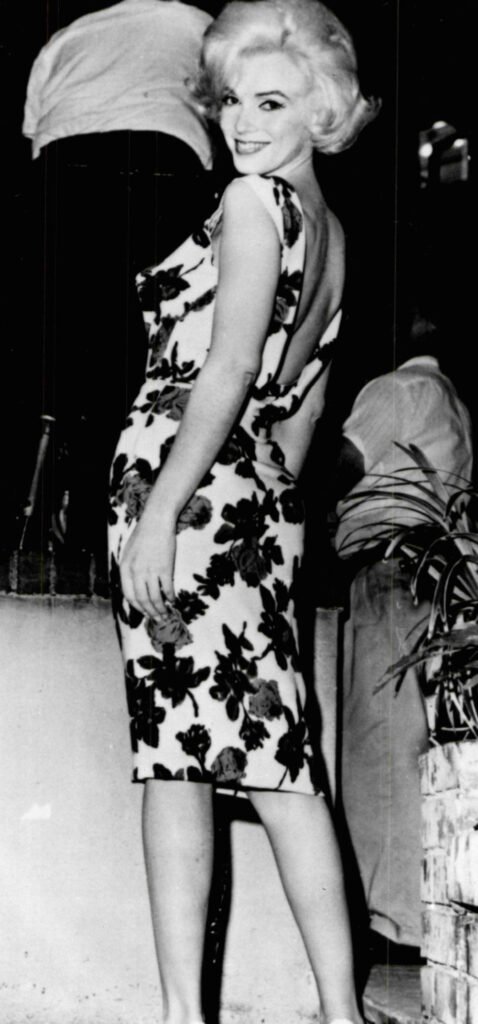 Marilyn Monroe's Body Measurements and Physical Features
As seen in her films and verified by her available documents, Love Nest star Marilyn Monroe's body measurements were 36-24-34 in or 92-61-86 cm approximately. The Hollywood queen boasted a sultry hourglass body, which every girl strives for! 
But it's not just her body that took Hollywood by storm! Monroe had an out-of-the-world aura owing to her sharp and expressive heart-shaped face and hazel eyes.
And her signature platinum blonde hair made her one of the hottest blonde bombshells of her time! Her hairdo is popular to date at the famous Marilyn bob cut.
Marilyn Monroe's Ample Bosom
Norma Jeane was the sex icon of her time, and people are still astounded by photographs of her flawless, titillating curves. Estimating from her body stats, Monroe's breast size was 36 inches, while her bra size was 34C with a cup size C.
Marilyn was the first woman to grace the cover of Playboy magazine, and the publication sold 50 thousand copies in the blink of an eye. That is the effect her lusciousness had on the public!
| | |
| --- | --- |
| Height | 5 feet and 6 inches or 168 cm (1.68 m) |
| Weight | 54 kg or 120 pounds |
| Face Shape | Heart |
| Breast Size | 36 inches |
| Bra Size | 34C |
| Cup Size | C |
| Body Measurements | 36-24-34 in or 92-61-86 cm |
| Figure | Hourglass |
| Shoe Size | 7 (US) or 37.5 (EU) or 4.5 (UK) |
| Dress Size | 12 (US) or 44 (EU) or 16 (UK) |
| Eyes Color | Hazel |
| Hair Color | Brown |
Disclaimer
Marilyn Monroe's Career Overview
Considered one of the 'it girls' during Hollywood's golden era, Marilyn Monroe was a blonde bombshell and a fantastic performer. She started her journey as a model and posed for many photographers, and soon became a popular pinup girl.
In 1946, Monroe finally got her Hollywood break in the film Seven Sirens. It was after this time that Monroe died, her hair blonde, leading to one of the most iconic hairstyles ever.
Marilyn's major work started in the 1950s, when she appeared in many hit films like As Young as You Feel, Love Nest, and Let's Make It Legal. Her dialogues in movies like Gentlemen Prefer Blondes and Some Like It Hot take the internet by storm and appeal to audiences even today.
Marilyn has given many other memorable movies ever since. The iconic actress was working on her last film, Something's Got to Give, when she passed away in 1962.
Monroe's impact has been incomparable through the decades. Who hasn't come across at least one of the Shot Marilyns paintings by Andy Warhol? And people can't forget Kim Kardashian's homage to Monroe at the 2022 Met Gala.
Unbelievable Facts About Marilyn Monroe
Breakfast at Tiffany's author Truman Capote wanted to cast Marilyn Monroe as Holly Golightly in his book's movie version, but the role later went to Audrey Hepburn.
Norma Jeane grew up in orphanages and foster care until she turned 11.
The space on the left side of Monroe's crypt was bought by Playboy owner Hugh Hefner for $75,000, and in 2021 another spot next to her crypt was put on sale at the starting price of $2 million.
Norma Jeane's chest x-ray was bought for a whopping 45 thousand dollars, and her face x-ray for more than 25 thousand dollars.
What's Marilyn Monroe's face shape?
Marilyn Monroe had a heart-shaped face that allowed her to look gorgeous with short-length hair.
What color eyes did Marilyn Monroe have?
Norma Jeane's eyes were naturally hazel, but she wore brown lenses to make her eyes appear more prominent.
What color was Marilyn Monroe's real hair color?
While people mostly picture MM with her platinum blonde bob, she was actually born with brown hair.
Did Marilyn Monroe always have a mole on her face?
Yes, Monroe always had a mole on her face. In fact, she used makeup to give it a darker appearance.
Does Marilyn Monroe have tattoos?
No, Marilyn did not have any tattoos, but many people, including Megan Fox, have had her face tattooed on them.
Did Marilyn Monroe have a child?
Though Marilyn Monroe wished to become a mother, she, unfortunately, could not have children due to medical complications.
How old was Marilyn Monroe in Ladies of the Chorus?
Monroe was 22 years old when she was cast in the 1948 film Ladies of the Chorus.
Did Marilyn Monroe sing?
Yes, Marilyn sang. Her rendition of the birthday song to President Kennedy titled Happy Birthday, Mr. President is a legend by itself.
Marilyn Monroe was an outspoken and outstanding performer, making an everlasting impact in the entertainment industry. She is still a pop culture icon whose legacy is going to live on forever. Jane Russell is another classic Hollywood icon that is still remembered today for her exceptional work and beauty.