Madison Pettis is one of the most prominent actresses who've been acting since an early age. She first made her mark in the entertainment industry when she was eight years old and has maintained her success throughout her career.
Madison's charming and almost enchanting eyes have mesmerized the audience over the years. If you can't help but dream about this amazing star, then follow along as we go over her body measurements, dating history, fitness routine, and more.
Madison Pettis' Story of Success
Madison Pettis was born on 22 July 1998 in Arlington, Texas. She was raised by Steven and Michelle Pettis in a mixed-race household with a rich heritage. Madison has African-American, Italian, French, and Irish descent.
She was discovered when her mother took part in an annual cover search by FortWorthChild, a local parenting magazine in Texas. This allowed Madison to start acting and modeling for commercials from the age of five.
Her acting debut came in Barney & Friends in 2005-6. She sang and danced in the show with the adorable mascot, Barney the Dinosaur, and soon became a popular child actress across Hollywood.
She got a major role in The Game Plan as Dwayne Johnson's daughter, Peyton Kelly. This film was produced by Disney and allowed her to gain exposure in the film industry. Her voice acting debut came in Horton Hears a Who!, based on a Dr. Seuss novel.
Soon after, Madison got a small role in the film Seven Pounds, in which she acted with the famous Hollywood star Will Smith. She was cast as Lorena in the film and made quite a nice impression on both critics and audiences across the country.
This soon led to working on the film Mostly Ghostly: Who Let the Ghosts Out? The film was an incredible success, and Madison reprised her name of Tara Roland in the film's sequel two years later.
Madison returned to Disney by appearing in an episode of Hannah Montana as Sophie, the daughter of the President. This was a repeat of her role in Cory in the House as an interconnected Universe between the two Disney franchises.
She was also the commentator for the 2007 Disney Games, and it made her a household name across the country. It also helped her land a major voice role as Izzy in Jake and the Never land Pirates.
Since then, she has worked on several other television shows and had roles in films. Madison continues to be one of the most talented actresses of today's era, and her fans love her for everything she does.
Madison Pettis' Height and Weight
Madison Pettis has an impressive height that makes her stand out from the crowd. She stands 5 ft 3 inches or 160 cm (1.6 m) tall, and her weight is only 53 kg or 117 pounds.
Madison follows a strict diet to get all her nutrition in and maintain that perfect height and weight ratio. While she has not revealed her exact diet plan, we know that she doesn't like dairy, as she once tweeted about being allergic.
The tweet also mentioned that she tried a vegan pumpkin pie, which made several fans question whether Madison is vegan. The truth is that she isn't vegan, and the pumpkin pie was vegan only because she couldn't have one with real whipped cream in it.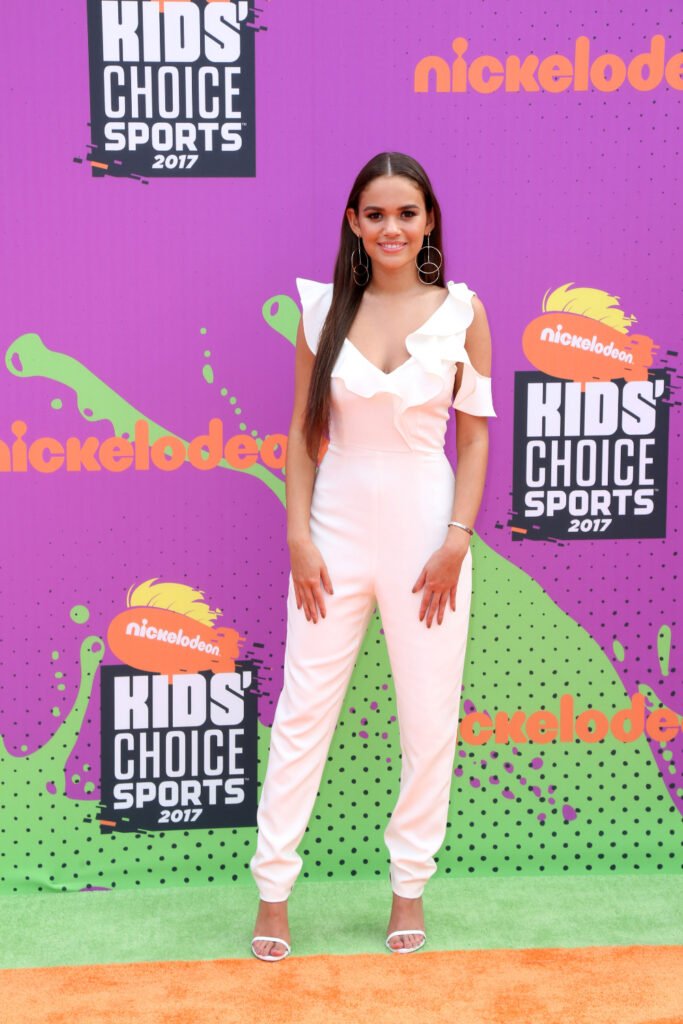 Madison Pettis' Dating History
As a young talent in the industry, Madison Pettis has had a non-scandalous dating history which is widely known in public because of her being in the media's limelight. In addition, she possesses exquisite beauty and personality, making people fall in love with her.
Madison Pettis' first relationship started with actor Bryce Cass in 2009. The duo was very young to date at that age, so they had separated to focus on their career within a few months.
Though their separation was on mutual terms, they are still good friends. Later, In 2011, Madison Pettis held her thirteen birthday party at Eden in Hollywood, California, which Bryce Cass attended.
As a newcomer in the industry, she became great friends with actor Jaden Smith at just the age of eight. The duo was reportedly dating in 2010, but in 2011, when Jaden Smith attended Madison Pettis' thirteenth birthday party with Stella Hudgens, it created complications.
Jaden Smith and Stella Hudgens were cozy with each other at the party. Stella even posted a picture on Twitter wearing Jaden's hat, which led to Madison ending her relationship with Jaden Smith.
After separating from Jaden Smith, Madison Pettis' name was linked with actor Cameron Boyce, but the two never confirmed their relationship in public. However, soon after, Madison Pettis spent time with musician Kalin White in 2014, which initiated dating rumors.
Kalin White and Madison Pettis spent quality time together and formed a great bond, for which he even thanked her on Twitter. Unfortunately, though they were comfortable and happy together, they went through an amicable breakup in 2016.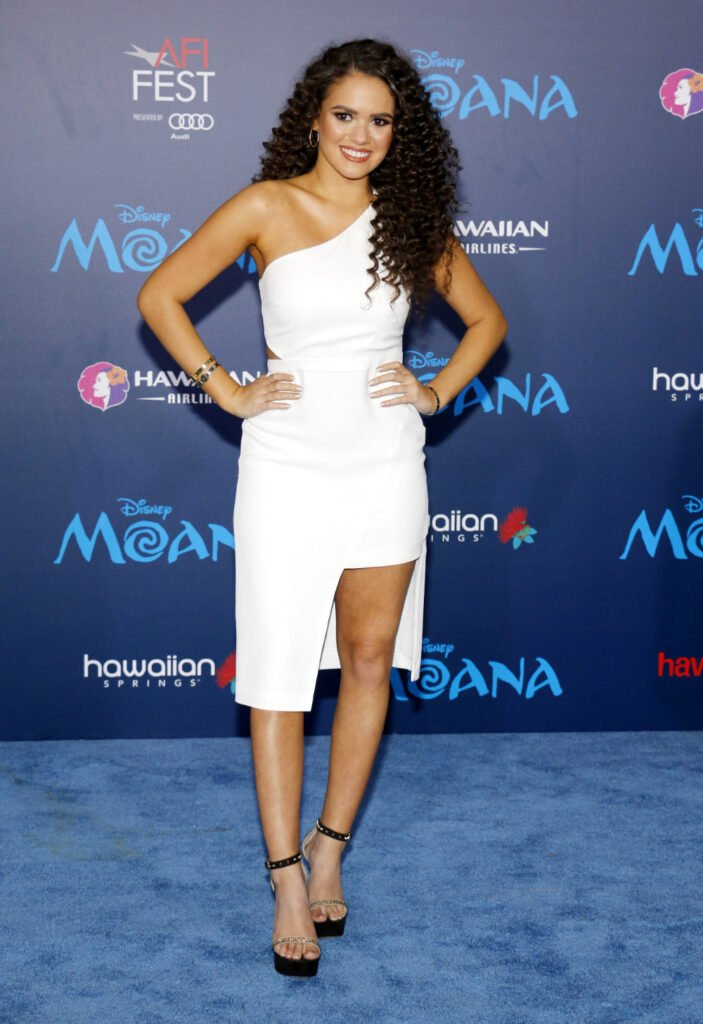 In 2016, Madison Pettis started dating professional Kansas City Star basketball player Michael Porter Jr. The duo met each other through social media, and their relationship started with online texting. Later, they even made public appearances together.
Facing the cons of online dating, Madison Pettis and Michael Porter Jr. faced several complications in their relationship. Unfortunately, Madison Pettis is presently single since she broke up with Michael Porter Jr. in 2017.
Full Born Name: Madison Michelle Pettis
Nickname: Maddie
Religion: Roman Catholicism
Date of Birth: 22 July 1998
Birthplace: Arlington, Texas, United States
Zodiac Sign: Cancer
Father Name: Steven Pettis
Mother Name: Michelle Pettis
Siblings Names: Steven Pettis, Antoinette Mia Pettis
Spouse: None
Children: None
Madison Pettis' Body Measurements
Madison Pettis has an attractive body that has always made her a fitness goal for her fans. Her body measurements are 34-24-33 in or 86.36-60.96-83.82 cm.
Madison maintains her perfect body measurements by working out quite a bit. She has always been fit, ever since she was a teen. Her fitness keeps improving, and while her exact workout routine isn't revealed, she has posted pictures of her workouts from time to time.
She has also posted about going to a Pilates gym, and it comes as no surprise that this high-intensity workout is the secret for the young actress' perfectly toned abs. Madison seems to enjoy her workouts rather than simply doing them for their sake.
Madison Pettis' Ample Bosom
Madison has perfect assets that make her one of the most attractive actresses today. Her breast size is 34 inches, and her bra size is 34B with cup size B.
Madison has always moved and carried herself with confidence, and it shows especially now that she's a young lady. Her confidence gleams towards any onlooker and screams the fact that she doesn't need anyone's approval to feel bold about herself.
| | |
| --- | --- |
| Height | 5 ft 3 inches or 160 cm (1.6 m) |
| Weight | 53 kg or 117 pounds |
| Breast Size | 34 inches |
| Bra Size | 34B |
| Cup Size | B |
| Body Measurements | 34-24-33 in or 86.36-60.96-83.82 cm |
| Figure | Slim |
| Chest Size | 34 inches or 86.36 cm |
| Waist Size | 24 inches or 60.96 cm |
| Hips Size | 33 inches or 83.82 cm |
| Shoe Size | 6 (US) or 36.5 (EU) or 4 (UK) |
| Dress Size | 6 (US) or 38 (EU) or 10 (UK) |
| Eyes Color | Dark Brown |
| Hair Color | Black |
| Natural breasts or implants | Natural |
Did Madison Pettis Undergo Plastic Surgery?
While Madison may have grown up in front of the camera, she didn't get a free pass from haters worldwide who claim that her beauty has been artificially achieved and isn't natural.
The rumors state that she's gone under the knife by citing her changed appearance from her previous pictures from 2016 and the current ones. However, these claims are baseless as they come without any solid evidence.
Moreover, the actress's appearance is bound to change over the years since she was just a kid when she entered Hollywood. As a result, we can discard these false rumors and accept that this beauty is completely natural.
Madison Pettis' Net Worth
Madison has been working hard as an actress since the start of her career, and this has helped her become one of the most popular actresses of today. As of 2022, she has an estimated net worth of $500 Thousand.
A large share of her net worth comes from her performance in blockbuster films like Disney's The Game Plan, in which she starred alongside Dwayne 'The Rock' Johnson as his daughter.
Madison Pettis' Most Loved Things:
Favorite Food: Fried Chicken, Chicken Nuggets, Sorbet, Chicken Rice and Soup
Favorite Shows: Hannah Montana, Cory in the House
Favorite Movies: Hannah Montana: The Movie, Game Plan, Hotel For Dogs
Favorite Idol: Michael Jackson
Favorite Hobby: Writing Songs, Modeling, Designing
Favorite Color: Green
Notable Awards and Nominations Won by Madison Pettis
Young Artist Awards: Best Performance in a Feature Film – Young Actress Age Ten or Younger, The Game Plan, 2008
Young Artist Awards: Outstanding Young Performers in a TV Series, 2009
Behind the Voice Actors Awards: Best Vocal Ensemble in a New Television Series, Nominee, 2014, 2015, 2017
A Few Fun Facts About Madison Pettis
Many people believe that Madison Pettis is a vegan and allergic to peanuts, but she has revealed that she is allergic to dairy products, eggs, and chocolates but not peanuts.
Madison Pettis' acting career began at the age of eight as the youngest ever Disney Channel Star who served as a commentator at the 2007 Disney Channel Games. She portrayed Isabelle Tyler and had a voice role in the Disney Channel animated series Special agent Oso.
What face shape does Madison Pettis have?
Madison Pettis has an oval-shaped face with sharp facial features, making her look stellar.
Does Madison Pettis have extensions?
Madison Pettis did a photoshoot in 2014 in which she wore hair extensions for the first time.
What hair products does Madison Pettis use?
Madison Pettis has curly hair and uses hair products like TIGI Catwalk Curls Rock Leave-In Moisturizer, Garnier Fructis Sleek & Shine Leave-In Conditioner, and TRESemme Split Remedy Leave-In Conditioning Spray.
What color eyes does Madison Pettis have?
Madison Pettis' natural eye color is Dark Brown, and she looks amazing in smokey eye makeup.
Does Madison Pettis have tattoos?
Maddison Pettis does not have any visible tattoos on her body, but in 2016, Madison posted a temporary custom #baconfess tattoo on her wrist.
Can Madison Pettis Sing?
Yes, Madison Pettis can sing very well, and in an interview with the Clevver News, she sang Justin Bieber's song Mistletoe.
Where did Madison Pettis go to high school?
Madison Pettis attended formal education from The New York University Tisch School of The Arts, a training ground for artists, scholars, and filmmakers.
Is Madison Pettis allergic to Peanuts?
No, Madison Pettis is not allergic to peanuts, as she revealed that she is allergic to dairy, eggs, and chocolate but not nuts.
Where does Madison Pettis live?
Presently, Madison Pettis lives in Arlington, Texas, the United States.
Madison Pettis possesses immense beauty and versatile talents, putting her in prominent positions in her career. She has led a successful life and has had a transformational journey in Hollywood which reminds us of the diva Kat Dennings who has left the world star-struck with her exquisite beauty. Do check out her spectacular body measurements and career growth.