Carice Van Houten is one of the most dedicated actresses from the Netherlands. She has worked hard with an unmatched determination to push herself past each limit time and time again.
Carice is a gorgeous woman and has been known to win hearts with just a single smile. If you have also fallen for this amazing actress, then follow along as we go over her body measurements, dating history, fitness secrets, and more.
Carice Van Houten's Story of Success
Carice Van Houten was born on 5 September 1976 in Leiderdorp, Netherlands. She was raised in a household where silent films were the norm, which inspired her and her sister, Jelka van Houten to become actresses.
Carice went to the St. Bonifatiuscollege High School and started acting in plays there, her first one being Tijil Uilenspieghel by Hugo Claus. She played the lead role in this play, confirming her determination to become an actress.
She got her career debut as the lead in Suzy Q and even won a Golden Calf for this role. This was a pretty popular role for the young actress, and it helped her score a few more film roles in the Netherlands.
Carice's first appearance in the US was when her film, AmnesiA, directed by Martin Koolhoven, was released in the country with a small theatrical release. This helped her gain further popularity.
She got a prominent role in Black Book, in which she played the role of Rachel Stein. The film helped her win another Golden Calf, and her director, Paul Verhoeven, stated that he's never worked with an actress this talented before in his life.
During its second season, Carice got a prevalent role in the HBO Blockbuster show, Game of Thrones as Priestess Melisandre. She reprised this role throughout the show and even won a Primetime Emmy Nomination for Outstanding Guest Actress in a Drama series.
Another prominent role for the actress was in Instinct, directed by Halina Rejin. This film had Carice playing a prison therapist who falls for one of her patients. This film received much acclaim and helped push Carice even further into the international spotlight.
With her hard work and determination, Van Houten has made an amazing career for herself. Her success is well deserved, as seen with her outstanding performances and dedication to her craft.
Carice Van Houten's Height and Weight
Carice Van Houten has an impressive height that has helped her stand out in every performance. She stands 5 ft 6 inches or 168 cm (1.68 m) tall, and her weight is only 61 kg or 134 pounds.
Carice maintains her lean figure and that perfect height and weight ratio by eating a healthy diet. She focused on eating whole foods and lean proteins while drinking plenty of water to ensure her hydration and energy.
She avoids most junk foods and keeps processed foods out of her house. For snacks, Carice prefers a mix of yogurt and nuts to keep herself satisfied and energized throughout the day. For dinner, she may drink some wine and enjoy a bowl of whole-grain pasta.
Carice Van Houten's Dating History
Carice Van Houten's lively aura and charismatic personality have made everyone fall for her. Moreover, she has appeared in prominent roles and has stunned everyone with her sensual and stellar appearances, making anyone drool over her beauty.
Even though Carice Van Houten has tried to keep her matters away from the media's limelight, her dating history is widely known in public. In 2005, she started dating German actor Sebastian Koch since they worked together in the movie 'Black Book.'
Sebastian Koch is a German Oscar-winning actor who played the role of Gestapo officer – the love interest of Carice Van Houten's character in the movie. Later, their romance transcended to real-life, as they married in 2005.
However, after being happily married for almost four years, they went through an amicable breakup, as revealed by the duo. Carice went to Dutch TV to announce their divorce and blamed the separation imposed by their careers.
Carice Van Houten's dating life was revived in 2013 when she stirred rumors of dating Dutch film director Kees van Nieuwkerk. The duo even appeared together at the NBC iHeartRadio Music Awards, where they posed as a couple. However, they never confirmed their relationship publicly and separated by 2015.
Since then, Carice Van Houten has been married to the Australian actor and musician Guy Pearce. They first met while filming the movie 'Brimstone' and got married within the same year. Carice gave birth to their son in 2016, who they named Monte Pearce.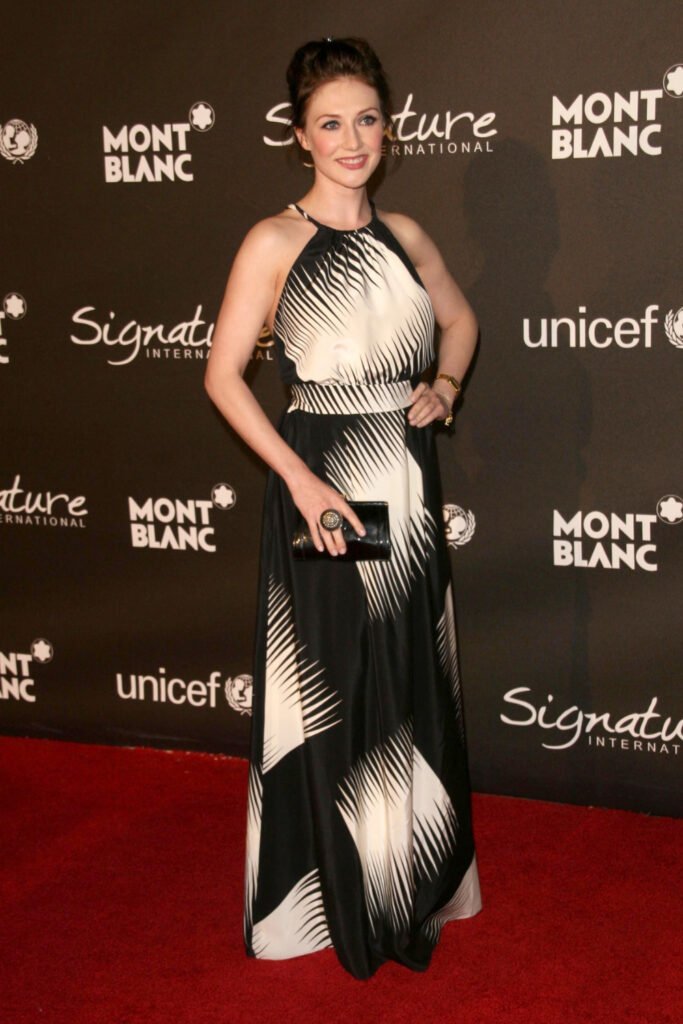 Full Born Name: Carice Anouk van Houten
Nickname: The Red Priestess, The Red Woman, Carice Van Houten
Religion: Not Disclosed
Date of Birth: 5 September 1976
Birthplace: Leiderdorp, Netherlands
Zodiac Sign: Virgo
Father Name: Theodore van Houten
Mother Name: Margje Stasse
Siblings Names: Jelka van Houten
Spouse: Sebastian Koch (m. 2005 – div. 2009), Guy Pearce (m. 2015 – present)
Children: Monte Pearce
Carice Van Houten's Body Measurements
Carice Van Houten has a bombshell body, which always gets her noticed on screen. Her body measurements are 34-24-33 in or 86.36-60.96-83.82 cm.
Carice can maintain those perfect measurements by following her custom workout routine that prevents laziness. She works out at the gym with cardio, Pilates, yoga, and resistance training for strength.
However, Carice would walk around the city most days when she didn't have time for the gym. She has also tried boxing but prefers to keep her workouts lighter now.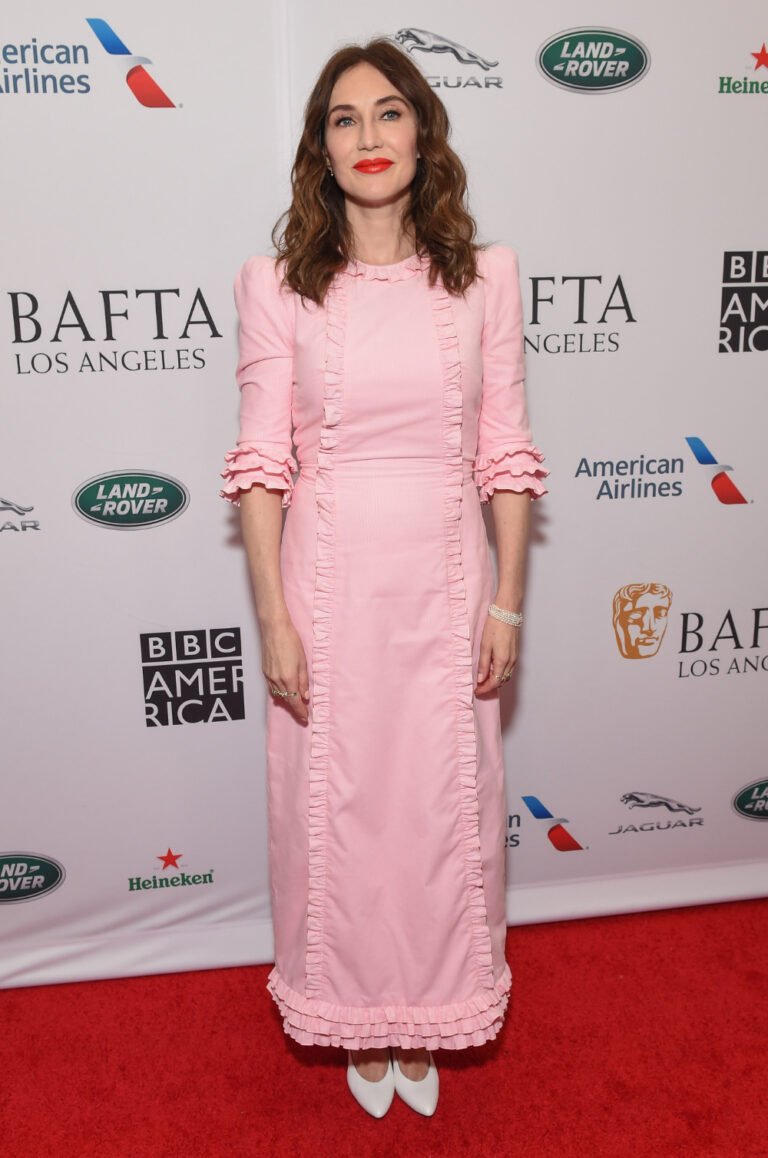 Carice Van Houten's Ample Bosom
Carice Van Houten has perfect assets, and she knows just how hot she is. Her breast size is 34 inches, and her bra size is 32B with cup size B.
As seen in Black Book and Game of Thrones, Carice has always been quite comfortable being undressed on sets. She said that it has to do with the fact that she is Dutch, and they are a lot more open-minded in this aspect.
However, after the #MeToo movement, Carice reflected on it and said it seemed unnecessary for her work in Game of Thrones. She stated that while she wasn't pressured into it, she could've been a little more reserved about it.
| | |
| --- | --- |
| Height | 5 feet 6 inches or 168 cm (1.68 m) |
| Weight | 61 kg or 134 pounds |
| Breast Size | 34 inches |
| Bra Size | 32B |
| Cup Size | B |
| Body Measurements | 34-24-33 in or 86.36-60.96-83.82 cm |
| Figure | Slim |
| Chest Size | 34 inches or 86.36 cm |
| Waist Size | 24 inches or 60.96 cm |
| Hips Size | 33 inches or 83.82 cm |
| Shoe Size | 8 (US) or 39 (EU) or 6 (UK) |
| Dress Size | 4 (US) or 36 (EU) or 8 (UK) |
| Eyes Color | Blue |
| Hair Color | Dark Brown |
| Natural breasts or implants | Natural |
Has Carice Van Houten Gon Under the Knife?
Carice Van Houten has been known to always be stunning in her on-screen appearances. However, fans and critics have often noticed that Carice looks younger than her age.
As a result, haters have been accusing her of having gone under the knife with procedures that eliminate wrinkles and other lines to make her look younger than her age.
However, Carice hasn't written an official comment regarding the matter. As of now, we can assume that it is her flawless diet and hydration that help her stay healthy for longer. As a result, it is safe to say that the Dutch beauty is natural and has not gone under the knife.
Carice Van Houten's Net Worth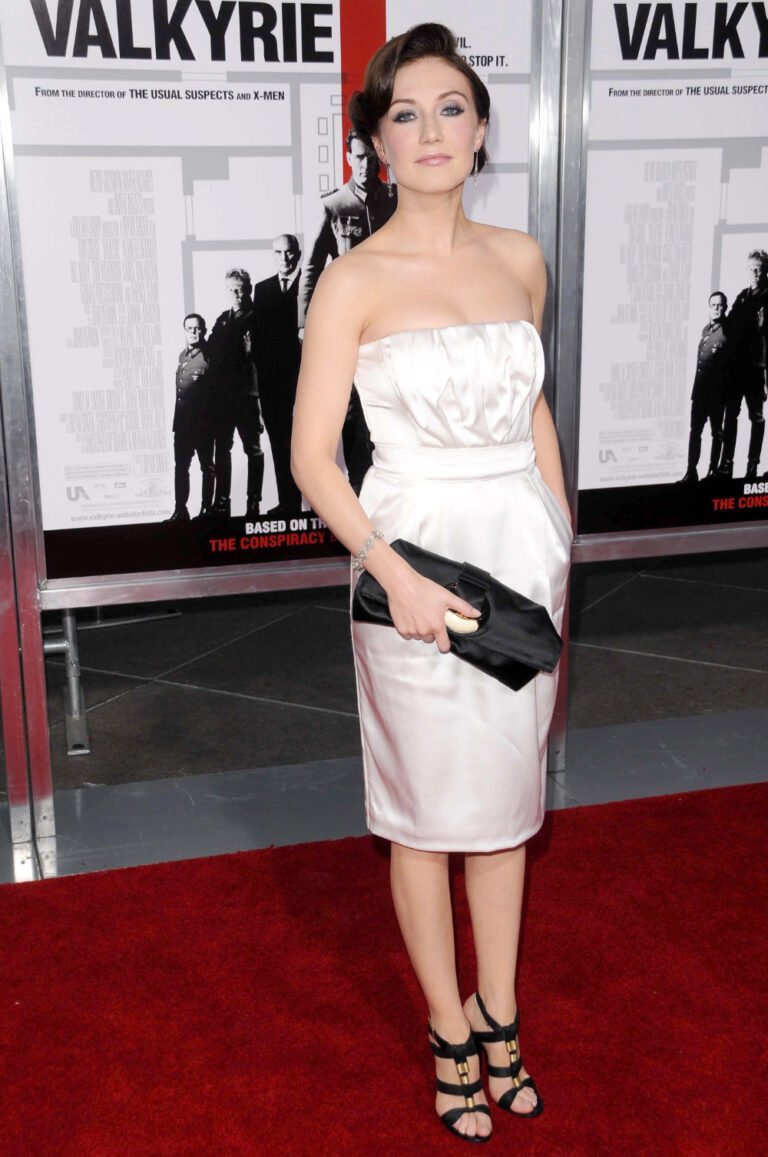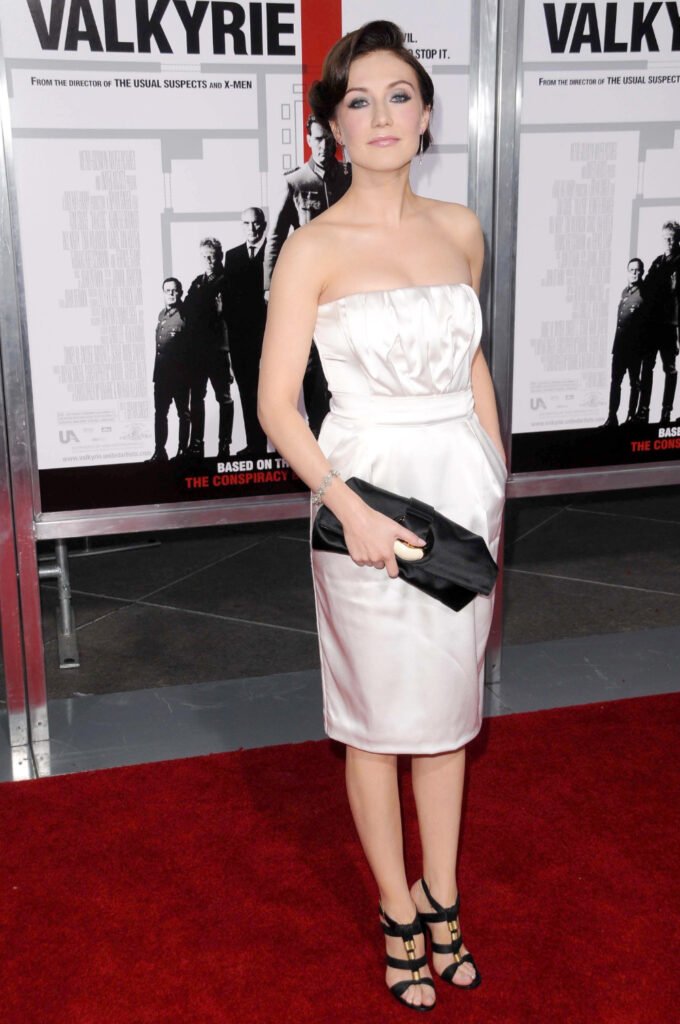 Carice Van Houten's hard work throughout her career is quite obvious for anyone to see. Her dedication to her craft has helped her achieve phenomenal success and global stardom. As of 2021, she has an estimated net worth of $5 million.
A large share of her net worth comes from her performances in shows like Game of Thrones and her lead roles in various Dutch films.
Carice Van Houten's Most Loved Things:
Favorite Food: Cranberries, Cucumbers
Favorite Directors: Paul Verhoeven, Martin Koolhoven
Favorite Colors: Brown, Blue, Black
Favorite Products: Lemongrass Love Hydration Spray, Naturally Matte Eye Shadow Kit, Bisque Liquid Minerals
Notable Awards Won by Carice Van Houten
Artek – International Children's Film Festival: Best Actress, Minoes, Children's Jury Award, 2005
Cannes International Series Festival (CannesSeries): Special Interpretation Prize, Red Light, 2020
Carrousel International du Film: Best Actress, Minnows, Camério, 2002
Golden and Platin Film, Netherlands: Golden Film, 2009-2012, 2019
International Online Cinema Awards (INOCA): Best Guest Actress in a Drama Series, 2019
Les Arcs European Film Festival: Best Actress, 2019
Nederlands Film Festival: Best Actress, 1999, 2002, 2006, 2010, 2011
Rembrandt Awards: Best Dutch Actress, 2007, 2008, 2010-2013
SUBTITLE European Film Festival: Outstanding Achievement: Acting, Angela Award, 2014
Tribeca Film Festival: Best Actress in a Narrative Feature, Jury Award, 2011
A Few Fun Facts About Carice Van Houten
Carice Van Houten is the Goodwill Ambassador of the United Nations Development Programme. The Dutch actress is also the WWF ambassador since 2009.
Carice Van Houten's father, Theodore Van Houten, was a writer investigating the secret of Elgar's Enigma Variations. So, in honor of English composer Sir Edward Elgar, Carice Van Houten is named after his daughter.
Carice Van Houten is a very talented singer who has covered a variety of well-known songs. She is often referred to as the Dutch Oprah Winfrey for her charisma and euphony in the industry.
What face shape does Carice Van Houten have?
Carice Van Houten has an oval-shaped face with a proportionate forehead and jawline, making her look gorgeous.
What is Carice Van Houten's hair color?
Carice Van Houten's natural hair color is Dark Brown, and she has dyed her hair several times in shades of black, blonde, and red to suit her on-screen roles.
What color eyes does Carice Van Houten have?
Carice Van Houten's natural eye color is Blue which is tempting and has captivated the hearts of millions.
Does Carice Van Houten have tattoos?
No, Carice Van Houten does not have any visible tattoos on her body.
Was Carice Van Houten in the Game of Thrones?
Yes, Carice Van Houten was cast in the drama series Game of Thrones as she played the character of Melisandre – the Red Woman across seven seasons of the fantasy show.
Where does Carice Van Houten live?
Carice Van Houten has her home in different provinces of Netherlands like South Holland, Amsterdam-Zuid, and De Pijp.
Carice Van Houten is a beloved celebrity who has received worldwide recognition for her phenomenal performances on the big screen. She reminds us of the versatile actress Morena Baccarin, who astonished the world with her incredible acting temperament and exquisite beauty. So do check out her inspirational story, which includes some quirky insights.