Baby Ariel is known to be the most influential social media personality worldwide. From a small-time musical.ly artist to a world-famous celebrity, Baby Ariel has come a long way, all thanks to her awe-striking looks and multifaceted personality.
Ariel's incredible journey from the unsung internet creator to superstardom has inspired and encouraged various creators and budding influencers to be consistent with their work and aim for the stars!
Over a period of only a few years, she has managed to not only rock the internet forum but also make her way into Hollywood in less than a decade! If you wish to know more about this little icon, stay tuned as we dig deeper and explore everything from her relationship status to her body measurements!
Baby Ariel's Story of Success
Baby Ariel is one of the top entertainment influencers all over the world. However, her journey to success has been nothing short of a struggle. This global celebrity started off her journey on the infamous app, Musical.ly, which is now popularly known as TikTok, in the year 2015.
Ariel found the app and began to use it simply out of boredom. But little did she know that that app could lead her to become one of the most celebrated influencers internationally, with over thirty-five million followers!
Baby Ariel's career in the industry kickstarted in the year 2016 when she was featured on the cover of one of the most popular music and entertainment magazines, Billboard. Thereafter, various brands and media companies invited her to appear on their shows, such as Good Morning America and 60 Minutes.
Baby Ariel's dedication and diligence towards her work and audience have helped elite magazines such as Forbes and Times rate her as one of the top entertainment influencers and one of the most influential people in the world!
Creative Artists Agency signed Ariel in the year 2016, following which she released her first debut single, "Aww," in 2017. Her skills and artistry have helped bag roles in series and movies such as Baby Doll Records, Bixler High Private Eye, and Zombies 2.
Ariel has also featured in Seventeen Magazine, Huffington Post, Business Insider, Fast Company, Rolling Stone, and CNN, among other platforms. Baby riel has recently released her debut EP called "Blue" in the month of July 2021.
Baby Ariel's Height and Weight
Baby Ariel has the quintessential figure for social networking forums. Her tantalizing frame is also one of the prime reasons she has gained her vast following. She stands 5 feet 3 inches or 160 cm (1.6 m) tall, and her weight is around 123 pounds or 56 kg.
Baby Ariel's physique is admired by a majority of people worldwide, and her Jewish genes have surely been a plus point for her looks. And even though Baby Ariel may not be much of a diet-conscious person, she ensures that she starts her mornings with a bowl of oatmeal and a glass of cold coffee, which helps her stay active.
Baby Ariel's Dating History
Baby Ariel's enticing beauty has helped her catch immense attention globally, on and off social media. Her overall looks are fancied worldwide, and her gorgeousness is sure to have made innumerable men fall head over heels for her.
During her initial days, Baby Ariel was in a long-distance relationship with her TikTok counterpart, Zach Clayton. However, the couple's busy lifestyle away from each other compelled them to break it off soon after.
Baby Ariel also dated fellow TikToker, Blake Gray for a period of eight months, but the duo called it quits within a year of their courtship period. After her split with Gray, people went on to link her with American Singer Jaco Sartorius, but Baby shunned the rumors by publicly stating that they were just friends.
Baby Ariel is currently dating a Co-TikTok Star, Milo Murphy. They have supposedly been dating since the month of August 2020. Murphy also frequently appears in Ariel's youtube videos.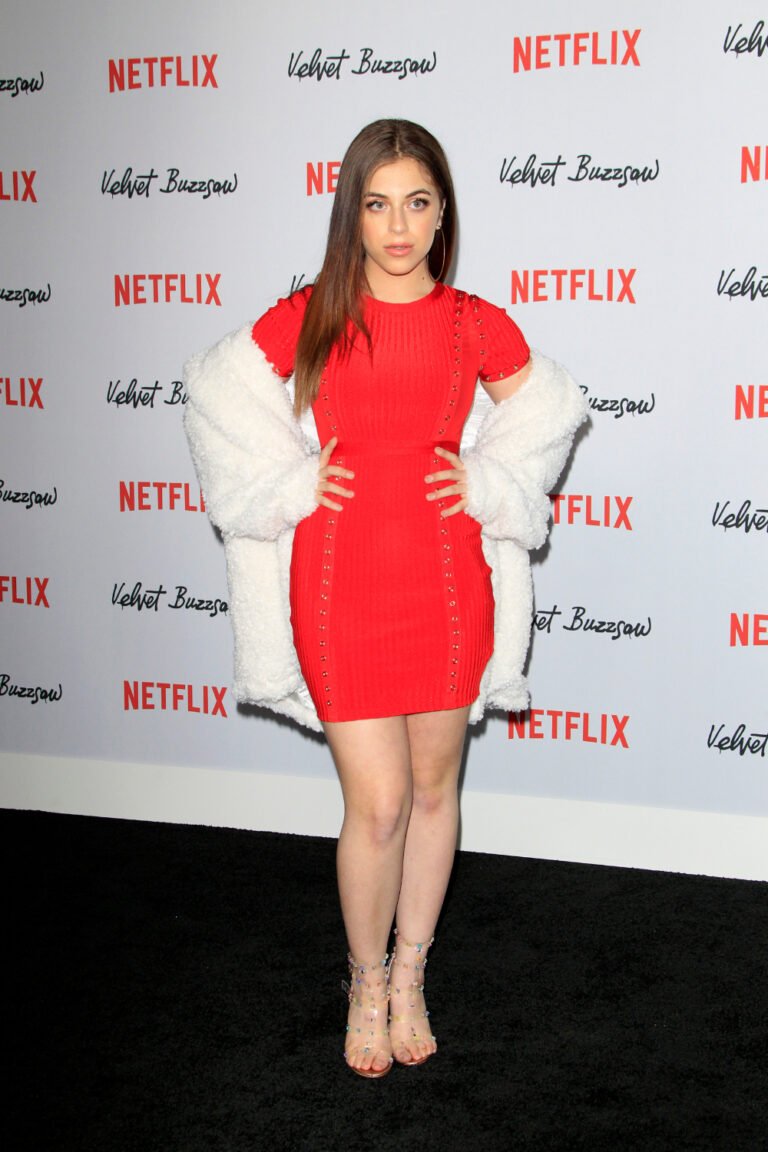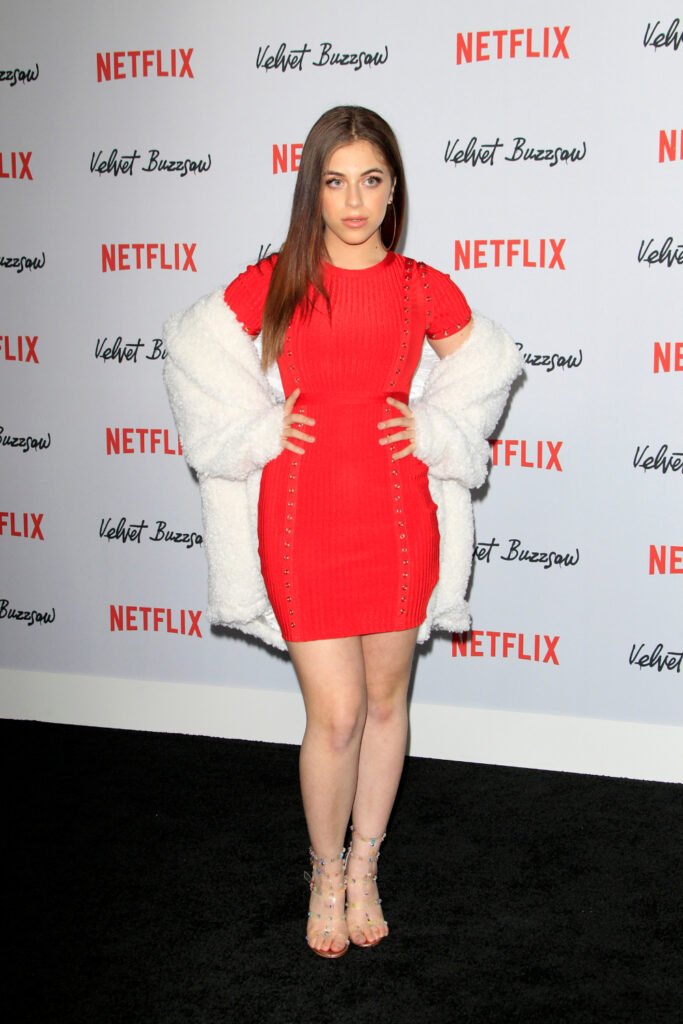 Full Born Name: Ariel Rebecca Martin
Nickname: Undisclosed
Religion: Jewish
Date of Birth: 22nd November, 2000
Birthplace: Pembroke Pines, Florida
Zodiac Sign: Sagittarius
Father Name: Jose Martin
Mother Name: Sharon Kremen Martin
Siblings Name: Jacob Martin
Spouse: None
Children: None
Baby Ariel's Body Measurements
Baby Ariel's flawless body measurements give her an exceptional sensual appeal that has the power to amaze absolutely anyone. Her body measurements are 35-26-34 inches or 88.9-66.04-86.36 cm.
Baby Ariel's incredible beauty, along with her endearing personality, is what has helped her get where she is today. And even though Baby Ariel has not commented much on her workout routine, her perfectly proportioned body says it all!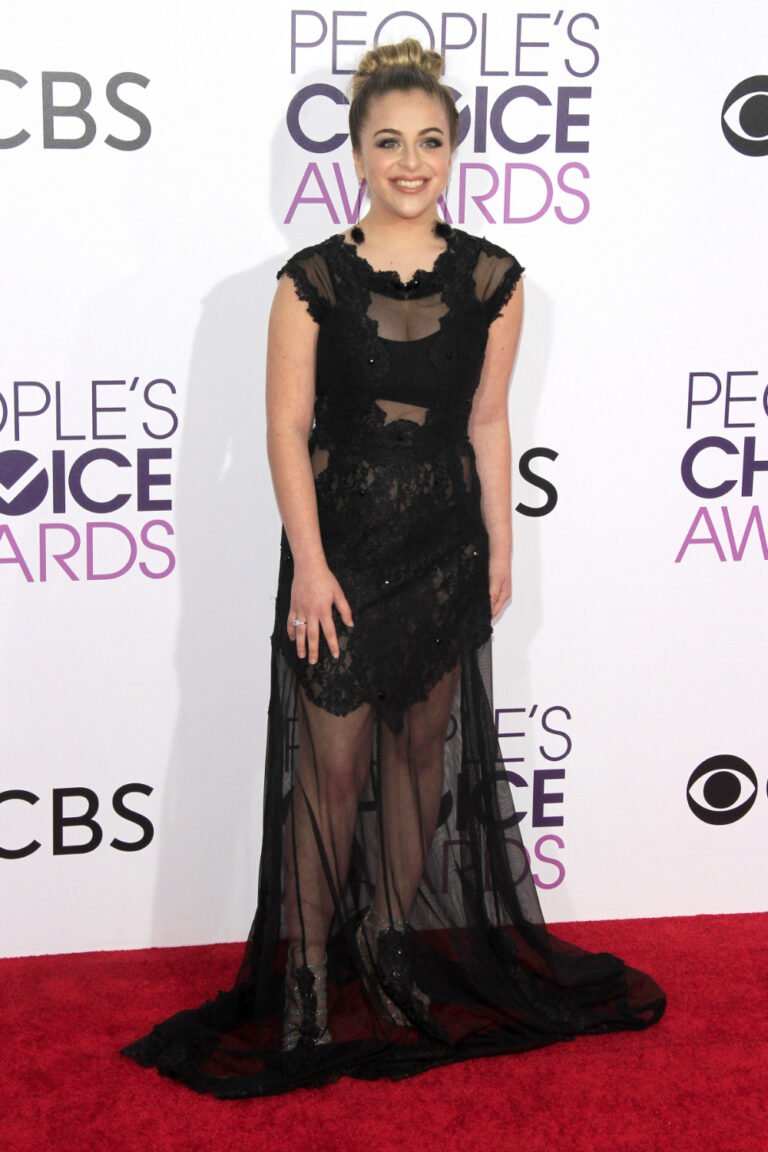 Baby Ariel's Ample Bosom
If there is any person who is bound to turn heads with just one glimpse of her voluptuous bosom, that is Baby Ariel. Her breast size is around 35 inches, and her bra size is about 32C, with a cup size of C.
In addition to her multi-talented personality, her buxom frame has helped her gain immense popularity in the industry, especially among teenagers and young adults on social platforms.
Baby Ariel's Instagram pictures magnificently accentuate her curvaceous figure, with over 9 million followers drooling over her marvelous physique. Ariel looks incredibly sexy and sensuous in her bikini pictures and is ultra-confident in them too!
| | |
| --- | --- |
| Height | 5 feet 3 inches or 160 cm (1.6 m) |
| Weight | 56 kg or 123 Pounds |
| Breast Size | 35 inches |
| Bra Size | 32C |
| Cup Size | C |
| Body Measurements | 35-26-34 inches or 88.9-66.04-86.36 cm |
| Figure | Curvaceous Hourglass |
| Chest Size | 35 inches or 88.9 cm |
| Waist Size | 26 inches or 66.04 cm |
| Hips Size | 34 inches or 88.36 cm |
| Shoe Size | 6 (US) or 36 (EU) or 4 (UK) |
| Dress Size | 10 (US) or 40 (EU) or 12 (UK) |
| Eyes Color | Green |
| Hair Color | Brown |
| Natural breasts or implants | Natural |
Did Baby Ariel Get Breast Implants?
The TikTok Star has a superbly balanced figure with everything in the right places. And even though rumor has it that she has gotten breast implants done, it is far from the truth. The green-eyed beauty is absolutely natural, and the credit for her exceptional looks goes to her authentic Jewish cum Israeli background and culture.
Baby Ariel's Net Worth
As of 2022, Baby Ariel has an estimated net worth of $6 million. She has worked exceptionally hard over a period of six years, not just as a musical.ly creator, but also as a singer, as well as an actress, to get where she is today. 
The expertise and talent that she has portrayed on social media and television have gained her mass popularity, in addition to her massive net worth.
Baby Ariel's Most Loved Things:
Awards and Nominations Won By Baby Ariel
Teen Choice Award: Choice Muser, 2016, 2017
Streamy Award: Breakout Creator, Entertainer of the Year, 2016
People's Choice Award: Favorite Social media Star, 2017
Webby Award: Best Web Personality/Host, 2017
Fun Facts About Baby Ariel
Baby Ariel seems to have actually started her career accidentally. She downloaded the Musical.ly app out of boredom, and one of her short videos went viral, which caused her to become a celebrity overnight!
It is an unfamiliar fact that a flood had washed away Baby Ariel's house, and she, along with her family, was living out of a suitcase at a relative's house when she joined the Musical.ly app that kicks started her career.
Even though Baby Ariel is born and brought up in the United States of America, she is part Jewish and part Cuban-Israeli. Baby Ariel's father is Jewish, and her mother, Sharon Kremen Martin, is Cuban-Israeli.
What is Baby Ariel's face shape?
Baby Ariel has a rectangular-shaped face that goes in perfect cognizance with her well-endowed figure.
What is Baby Ariel's eye color?
Baby Ariel has mesmerizing green eyes, which contrast perfectly with her dark hair, and stand out during picture closeups.
What color is Baby Ariel's hair?
Baby Ariel has gorgeous gold-brown hair, owing to her authentic ethnic Jewish cum Israeli background.
Does Baby Ariel have a tattoo?
Baby Ariel got her first tattoo at the age of 19 on her birthday. The tattoo is on her wrist, and it is of a little butterfly. She even uploaded a video documenting her birthday on her youtube channel.
Does Baby Ariel speak Spanish?
It is an undisclosed fact whether Baby Ariel speaks Spanish.
Baby Ariel started her career by making short covers of her favorite songs. But the Teen Choice Award winner, who was once a regular kid, has over 8 million followers now!
Baby Ariel's quirky and eccentric personality reminds us of the bold and beautiful Joey King. If you wish to know more about The Kissing Booth star, do not forget to check out her life story, body measurements, and more!