Torrey Devitto is one of the hottest doctors on TV. She has made a career out of her childhood opportunities while growing up around famous people like Billy Joel and Stevie Nicks.
Torrey is a gorgeous lady actress, and she has a taste for winning hearts with her photoshoots. If you can't get her off your mind, then follow along as we go over her body measurements, dating history, fitness routine, and more.
Torrey Devitto's Story of Success
Torrey Joël DeVitto was born on 8 June 1984 in Huntington, Long Island, New York. She was raised by her father, Liberty Devitto, a drummer for Billy Joel, and mother, Mary Devitto, who was Stevie Nicks' best friend for the longest time.
Growing up, Torrey spent a lot of time at Billy Joel's house and touring with her parents. This was something that she enjoyed, and it helped her gain an interest in music.
When Torrey was in 4th grade, she started playing the violin for the orchestra of a local high school. Soon after, she performed a solo at Peter Halsey Cook and Christie Brinkley's wedding.
Torrey began modeling at the age of 15 and started getting a few commercial gigs. This allowed her to pave the way for TV and film roles, and she was determined to excel at it. At the same time, she kept her love for music alive and kept playing the violin whenever she could.
She got her acting debut in 1999 in Safe Harbor. The show successfully helped her appear in several more popular roles, including Noah Knows Best on Nickelodeon.
Torrey got a lead role in Heber Holiday, a comedy film where she played Sierra Young's role. The film helped her get quite a few more roles in various films, TV shows, and even music videos in the upcoming years.
She rose to prominence while playing Nanny Carrie in the teen drama series, One Tree Hill. The show was extremely successful and made Torrey a household name across the US and even among international audiences.
Since then, she has worked on several successful shows and films and has had a brilliant career. We admire her works as an actress and musician and can't wait to see more of her.
Torrey Devitto's Height and Weight
Torrey Devitto has an impressive height that helps her tower over her competition. She stands 5 ft 7 inches or 170 cm (1.70 m) tall, and her weight is only 54 kg or 119 pounds.
Torrey has maintained her perfect height and weight ratio with her healthy diet. She feels that the way she eats fuels her happiness and nourishment in life. As a result, Torrey is a vegan who believes that food is about more than just eating.
She begins her day with quinoa flakes and berries, along with some avocado and grilled berries. For lunch, she has quinoa with chickpeas, veggies, and corn, and then for dinner, Torrey grabs Thai pad see ew with vegan beef.
Throughout the day, Torrey prefers to snack with red and yellow peppers, cucumbers, and celery, allowing her to maintain her weight without starving herself.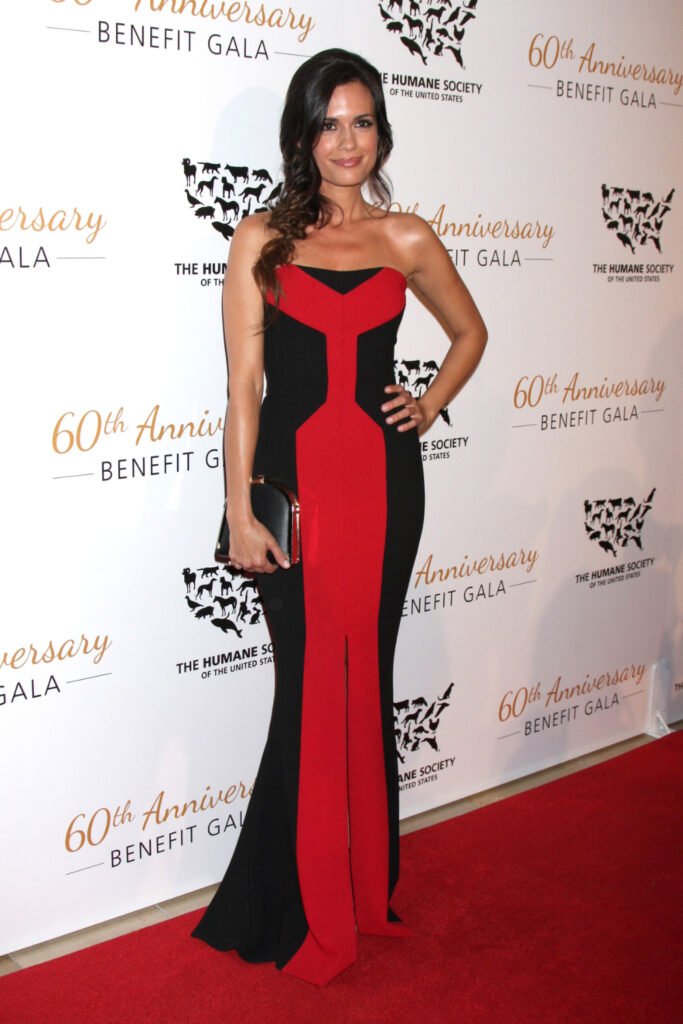 Torrey Devitto's Dating History
Torrey Devitto is a popular star in Hollywood as she has appeared in prominent roles in tv shows and movies. She has encountered numerous celebrities who have impressed her with their charisma in different life instances.
Torrey came into the media's limelight in 2004 when she met actor Drake Bell at the movies.
Torrey Devitto even made a guest appearance in the sitcom Drake & Josh, which confirmed that they were dating. The duo had dated for a while and separated in 2005 when things fell apart.
Torrey Devitto's most tempting relationship started in 2007 when she was dating actor Paul Wesley – a popular sitcom star in The Vampire Diaries. The duo initially met while filming the movie 'Killer.'
Torrey Devitto even appeared on the show 'The Vampire Diaries' as a doctor. The duo had spent a great deal of time, and they tied the knot in 2011. But, unfortunately, this relationship lost its charm with time, and the marriage saw its end in 2013.
Since 2013, Torrey Devitto has briefly dated celebrities like Carlos Muñoz, Rick Glassman, Artem Chigvintsev, Jesse Lee Soffer, and Will Estes by 2021, which has caught the media's attention. Unfortunately, these relationships never saw their bright side in the end, and she doesn't regret sharing a fair share of her past in them.
Presently, Torrey Devitto is open with the Chicago Cubs manager David Ross. The duo is a power couple in Major League Baseball who made their relationship public on Instagram.
On her official Instagram account, Torrey Devitto shared a post captioned "Love him madly." The couple shows a public display of affection in a black and white portrait and confirms their relationship to their fans on social media.
Torrey Devitto and David Ross's relationship is new, and they have not yet decided on the wedding date. But people often confuse Torrey Devitto for being a mother as David Ross had three children named Landri, Harper, and Cole from his last marriage.
Presently, all the kids live with their mother, Hyla Ross, while Torrey Devitto and David Ross spend most of their time together looking adorable and perfect for each other.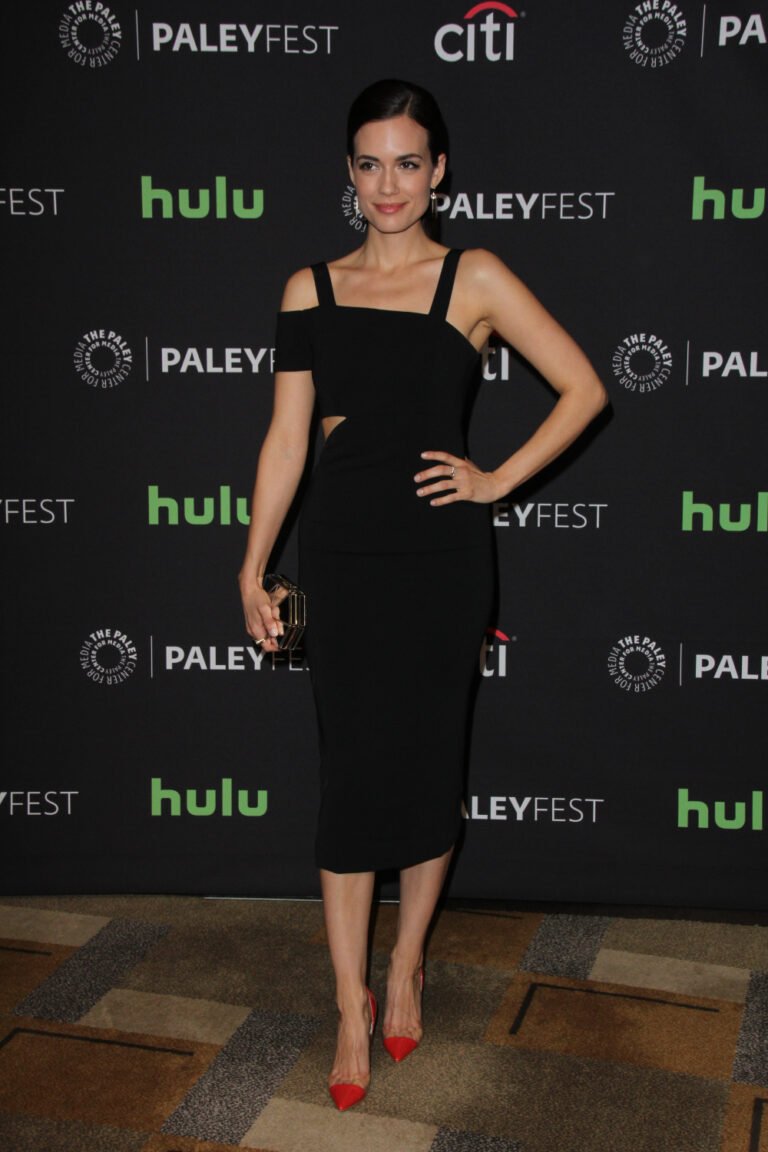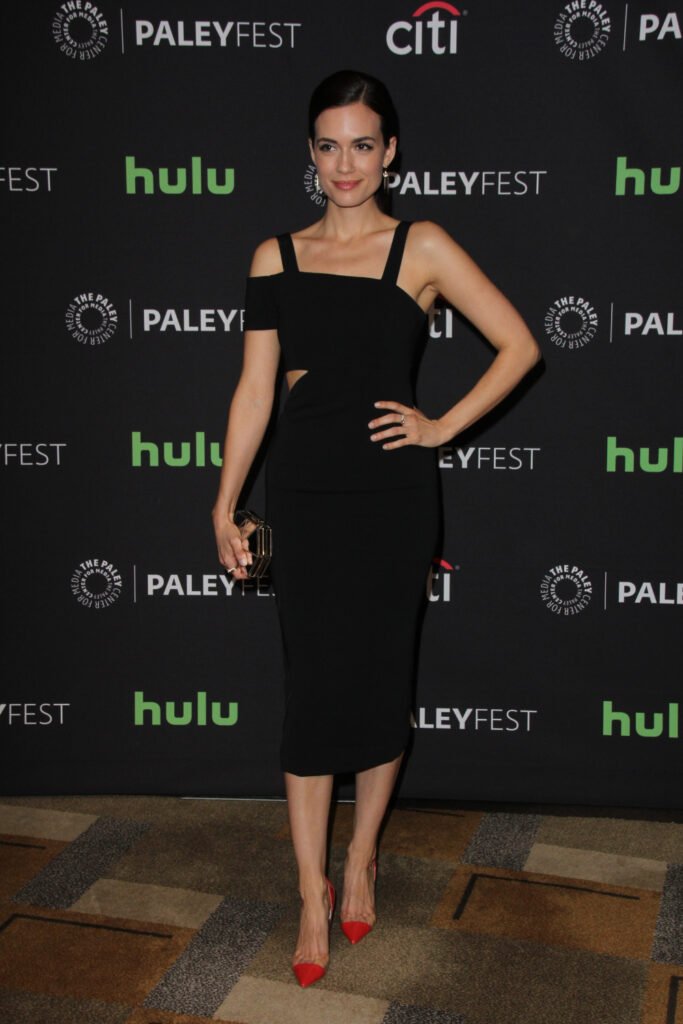 Full Born Name: Torrey Joël DeVitto
Nickname: Torrey Jo, Tor
Religion: Roman Catholicism
Date of Birth: 8 June 1984
Birthplace: Huntington, New York, United States
Zodiac Sign: Gemini
Father Name: Liberty DeVitto
Mother Name: Mary DeVitto
Siblings Names: Devon DeVitto, Maryelle DeVitto
Spouse: Paul Wesley (m. 2011 – div. 2013)
Children: None
Torrey Devitto's Body Measurements
Torrey Devitto is an absolute babe with the perfect figure to win any guy's heart. Her body measurements are 33-25-34 in or 83.82-63.5-86.36 cm.
Torrey maintains her measurements thanks to a well-developed workout routine. She works out with CrossFit currently but was also involved in Yoga and Pilates. She does CrossFit three times a week and enjoys the variations in each workout.
Apart from CrossFit, Torrey also loves hula hoop dancing. She got one as a kid and a DVD that taught her the moves. Since then, Torrey has been an avid hula-hoop dancer and sometimes does it in the park.
Torrey Devitto's Perfect Bosom
Torrey's ample bosom has always wooed the fans of her shows and films. Her breast size is 33 inches, and her bra size is 32A with cup size A.
Torrey isn't shy of her body but dresses pretty modestly in public. She is a confident gal who knows what she wants and how to carry herself to achieve those goals. As a result, she has millions of fans across the globe.
| | |
| --- | --- |
| Height | 5 ft 7 inches or 170 cm (1.70 m) |
| Weight | 54 kg or 119 pounds |
| Breast Size | 33 inches |
| Bra Size | 32A |
| Cup Size | A |
| Body Measurements | 33-25-34 in or 83.82-63.5-86.36 cm |
| Figure | Slim |
| Chest Size | 33 inches or 83.82 cm |
| Waist Size | 25 inches or 63.5 cm |
| Hips Size | 34 inches or 86.36 cm |
| Shoe Size | 8 (US) or 39 (EU) or 6 (UK) |
| Dress Size | 6 (US) or 38 (EU) or 10 (UK) |
| Eyes Color | Dark brown |
| Hair Color | Dark Brown |
| Natural breasts or implants | Natural |
Did Torrey Devitto get Plastic Surgery?
Since fame is bound to bring in rumors, even famous stars like Torrey Devito aren't safe from the bash of haters. There are rumors coming from experts who state that Torrey has gone under the knife.
The rumors accuse her of having undergone breast augmentation surgery, fillers, and even Botox. However, Torrey has simply ignored these accusations as she doesn't consider them worth her time
Torrey practically grew up in front of the camera and has not had any drastic changes in her appearance over the years. As a result, we know that the star is completely natural and has not had any surgery done.
Torrey Devitto's Net Worth
Torrey Devitto has worked hard to establish herself as an actress and musician. Her hard work and dedication to being the best have helped her achieve her career goals. As of 2021, she has an estimated net worth of $8 million.
Torrey has earned a large share of that net worth by appearances on Pretty Little Liars and Chicago Med. The Chicago series, including Chicago Med, Chicago PD, and Chicago Fire, has made the actress quite popular.
Torrey Devitto's Most Loved Things:
Favorite Food: vegetarian pizza, Salad, Vegetable Sandwiches, Rigatoni with Red Sauce, Bagel, Barbecue Chips
Favorite Movies: Say Anything (1989), Newsies (1992)
Favorite Products: Elina Organics Gentle Cleanser for Normal to Dry Skin, Elina Organics Sapphire Mask, Elina Organics Cappuccino Eye, and Lip Balm
Favorite Color: Pink, Yellow
Notable Awards Won by Torrey Devitto
Prestige Film Award, US: Voice Over Talent, Prestige Gold Award, 2016
Queen Palm International Film Festival: Best Actress, Silver Award, 2020
Seattle Film Festival: Best Ensemble Short Film, Divertimento, SFF Award, 2021
Southern Shorts Awards: Best Actress, Divertimento, Award of Excellence, 2021
Southern Shorts Awards: Best Actress, Divertimento, Best of Show, 2021
A Few Fun Facts About Torrey Devitto
Torrey Devitto's father, Liberty Devitto, was a professional drummer who used to play on Billy Joel's album. This inspired Torrey Devitto to learn to play a musical instrument, and in the present, she is a professional violinist.
Torrey Devictto, as a teenager, delineated a solo violin performance on the occasion of Peter Cook and Christie Brinkley's wedding.
Torrey Devitto supports PETA and is the brand ambassador of the National Hospice and Palliative Care Organization.
What face shape does Torrey Devitto have?
Torrey Devitto has a square-shaped face complemented by her beautiful smile and attractive facial features.
What is Torrey Devitto's hair color?
Torey Devitto's natural hair color is Dark Brown, and she has rocked shoulder-length bangs for ages. However, she looks stunning in darker shades and has experimented with different hairstyles.
What color eyes does Torrey Devitto have?
Torrey Devitto's natural eye color is Dark Brown, tempting to glance at. However, she has a stunning gaze that can make anyone drool in her eyes.
Does Torrey Devitto have tattoos?
Recently, Torrey Devitto posted an Instagram picture in which she is seen with a body tattoo referring to 9/11/01 in honor of the Remembrance campaign. In addition, she has a tattoo on her upper arm, a wing tattoo on her ankle, the letter 'S' on another ankle, a script on her side, and writing saying 'Keep me where the light is' on her upper back.
Did Torrey Devitto have a baby?
No, Torrey Devitto did not have a baby even though people think Landri, Harper, and Cole are her children as she dates Chicago Cubs manager David Ross. Those children are from David Ross's last marriage with Hyla Ross.
Does Torrey Devitto play Violin?
Torrey Devitto is a profound violinist who has stayed true to her love for music. She has played Violin at the Sunset Room in Hollywood with the Tommy Davidson Band. She has received a standing ovation for her solo performance. Torrey Devitto has contributed to the music industry by playing Violin in Raphael Saadiq's 2004 album 'Ray Ray' and Steve Nick's 2011 album 'In Your Dreams.
Did Torrey Devitto go to college?
No, Torrey Devitto never attended formal education from a college. She has only completed her schooling at Fort Salonga Elementary and Winter Park High School before pursuing a professional career in acting.
Where does Torrey Devitto live?
Torrey Devitto has lived in Fort Salonga, New York but has temporarily moved to Los Angeles, the United States.
Torrey Devitto is a phenomenal star who has marked her presence in the industry with her diverse talents. She has showcased exemplary work ethic and professionalism in Hollywood which has put her in prominent positions in her life. Jamie Lee Curtis is one such celebrity who has profoundly impacted people's lives.