Shania Twain recently took home the Music Icon Award at the 2022 People's Choice Awards. This award is another addition to the shelf next to her five Grammys and many other awards!
Looking at Shania's repute today, nobody can imagine her difficult childhood. But with her talent and dedication, the singer has left her footprints in country music for years to come!
IN A GIST
Singer Shania Twain stands at 5 feet 4 inches or 163 cm.
Twain has a fit, curvy figure weighing around 52 kg or 114 pounds.
Born on August 28, Shania Twain is in her 50s. Intrigued to know more? Read along to find out about her career, measurements, lifestyle, and more.
Shania Twain's Age and Birthday
Popular singer and songwriter Shania Twain is thriving at 57 as a true, gorgeous Virgo. The star was born on the 28th of August 1965, in Windsor, Ontario, which makes her a proud Canadian.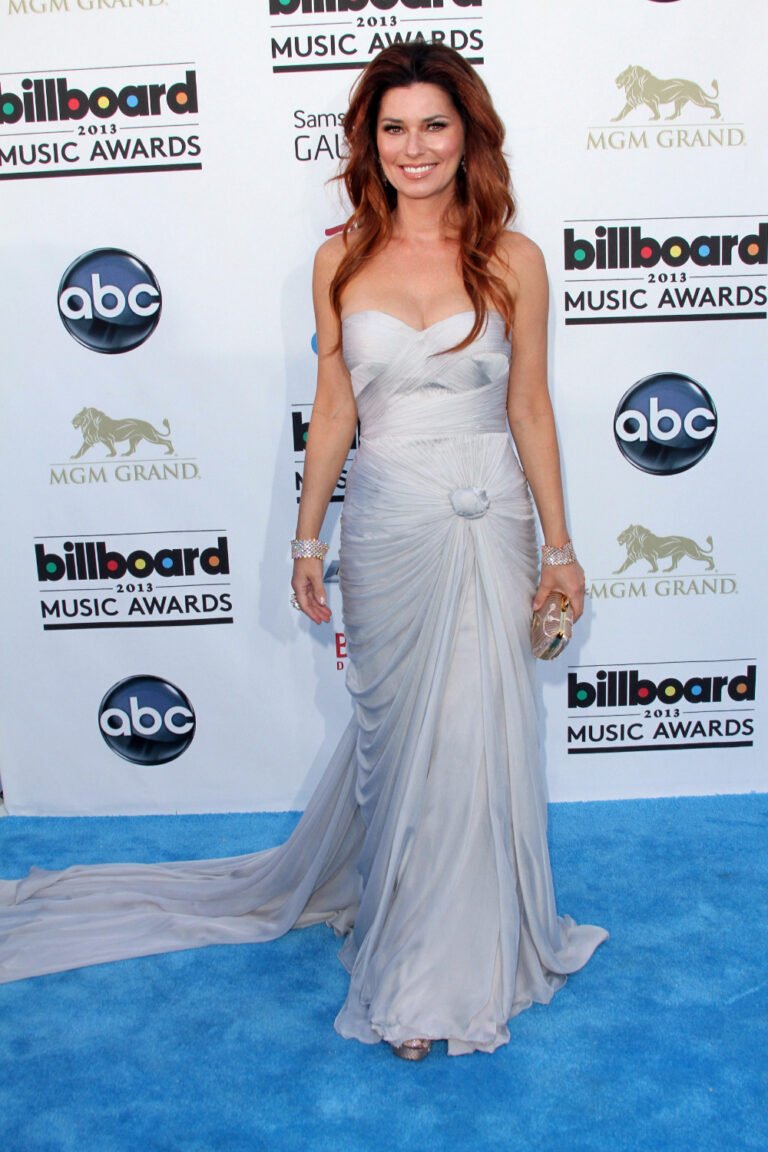 Shania Twain's Educational Background
Shania Twain grew up in quite unfavorable conditions. Her family was financially unstable, yet her parents enrolled her at Timmins High and Vocational School in Timmins.
During her school years, the singer had to sing in bars and work in her father's reforestation business. But as soon as she graduated high school, her music career never stopped!
Shania Twain's Loving Family
Singer Shania Twain comes from a family with mixed English, Irish, and French roots. She's one of the three daughters, Jill Edwards and Carrie Ann, of Clarence Edwards and Sharon Morrison.
Shania's parents divorced when she was two, and her mother married Jerry Twain, an Ojibwa native. The singer and her sisters were adopted by their stepfather, and that's how Shania became Shania Twain. She also has a half-brother, Mark Twain.
Shania holds so much respect for her stepfather, or, as she would say, her father, for his love for their family. In 1987, Twain's parents died in a car accident.
The singer's family also has a loving husband, Frédéric Thiébaud, and her son, Eja, from her first husband, Robert John "Mutt" Lange, who she divorced in 2008.
Shania Twain's Career Overview
Unlike many privileged stars, Twain's career started out of difficulties. The singer was just eight when she began singing in bars to earn money, a memory she doesn't like.
Since Twain's singing wasn't ordinary, she soon got a chance to perform at the Tommy Hunter show. She also worked with the band Flirt, led by Diane Chase. Her talent caught the eyes of a DJ, who got her featured on an album.
Twain's career had just started when her parents died, and she had to return to her siblings. But she didn't give up her dream and continued her struggle as soon as they were independent.
She dropped her debut self-titled album in 1993 with Mercury Nashville Records. This album saw late success. With her first husband, Robert John "Mutt" Lange, Shania released a second album, The Woman In Me, which became one of Twain's Grammy-winning biggest hits.
Her next albums, Come on Over, Up, and Greatest Hits, established her as a singing sensation. During this period, she also made many television and film appearances.
After her six-year hiatus since Greatest Hits, she returned with a single in 2011. Her fifth album, Now, dropped in 2017. In September 2022, Twain recently released a single named Waking Up Dreaming from her upcoming sixth album, Queen of Me.
So, you can expect some good country music from 2023!
Full Born Name: Eilleen Regina Edwards
Nickname: Canada's Cinderella
Occupation: Singer, Songwriter
Date of Birth: August 28, 1965
Birthplace: Windsor, Ontario, Canada
Education: Timmins High and Vocational School
Zodiac Sign: Virgo
Father Name: Clarence Edwards
Mother Name: Sharon (née Morrison)
Siblings' Names: Jill, Carrie Ann, Mark Twain
Spouse: Robert John "Mutt" Lange ​(1993-2010)​; Frédéric Thiébaud ​(2011)
Children: Eja Lange
Shania Twain's Height and Weight
Sensational singer Shania Twain stands tall at 5 feet 4 inches or 163 cm (1.63 m) and displays her sultry physique weighing about 52 kg or 114 pounds. She often stays in the talks because of her hot and sensual appearance in her music videos. Well, she deserves it!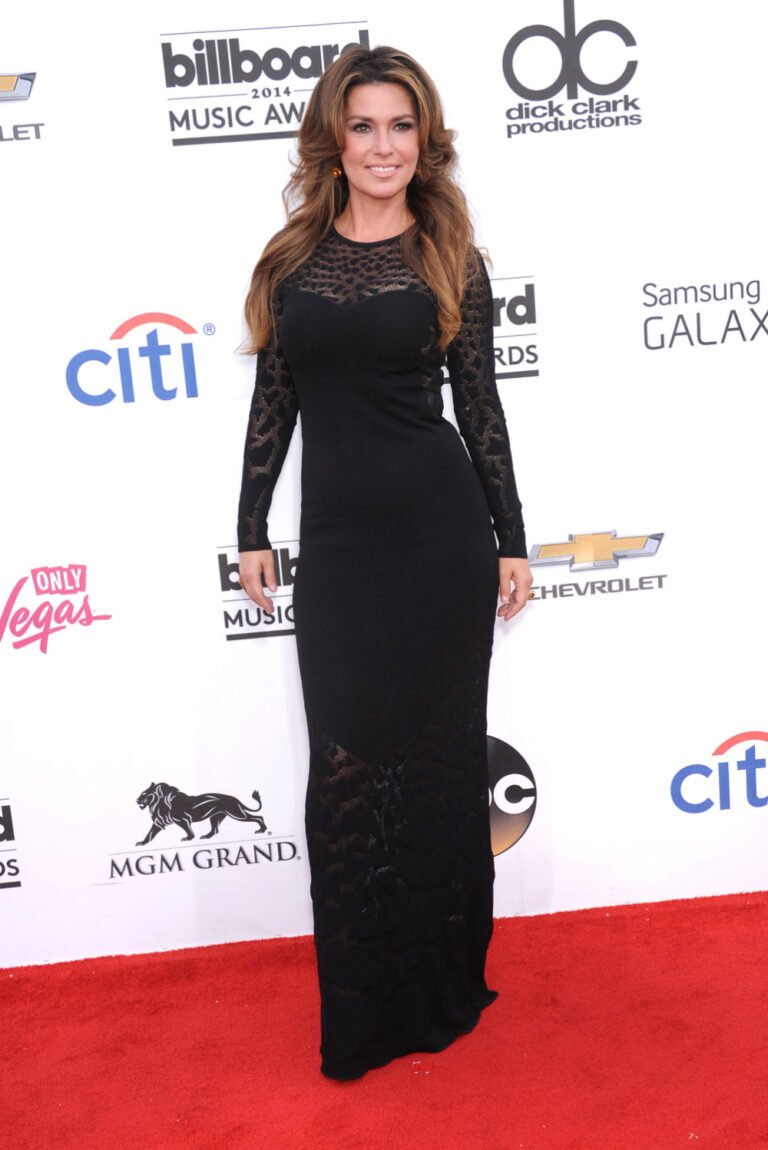 Shania Twain's Body Measurements and Physical Traits
Hailed as the Queen of Country Pop, Shania Twain looks no less than a true queen! She has a toned, chiseled, curvy figure with body measurements of about 37-26-36 inches or 94-66-92 cm. And she seemingly dons a bra size 36C with a cup size C.
Twain's stage presence is no less than a spell on her audience. The reason? Of course, her angelic contralto voice and her voluptuary physique with mesmerizing features. Her pretty squarish face with unique dark green eyes can captivate anyone, literally!
Besides, the singer loves to play around with different fashion trends. She's switched to blonde, dark blonde, and dark brown. But topping all other looks, the lady sported strawberry blonde hair at the 2022 People's Choice Awards.
Shania Twain's Lifestyle
Shania Twain's physique and the confidence and grace she carries herself with are quite inspiring. And the secret is her active lifestyle and habits.
Twain's Gram proves that she is outdoorsy and enjoys adventurous activities, especially horse riding. And looking at her 50s figure, we're pretty sure she gets her regular dose of exercise.
Besides, Twain's vegetarian lifestyle surely plays a vital role in keeping her fit and toned. Even Peta couldn't resist her and voted her the Sexiest Vegetarian in 2001.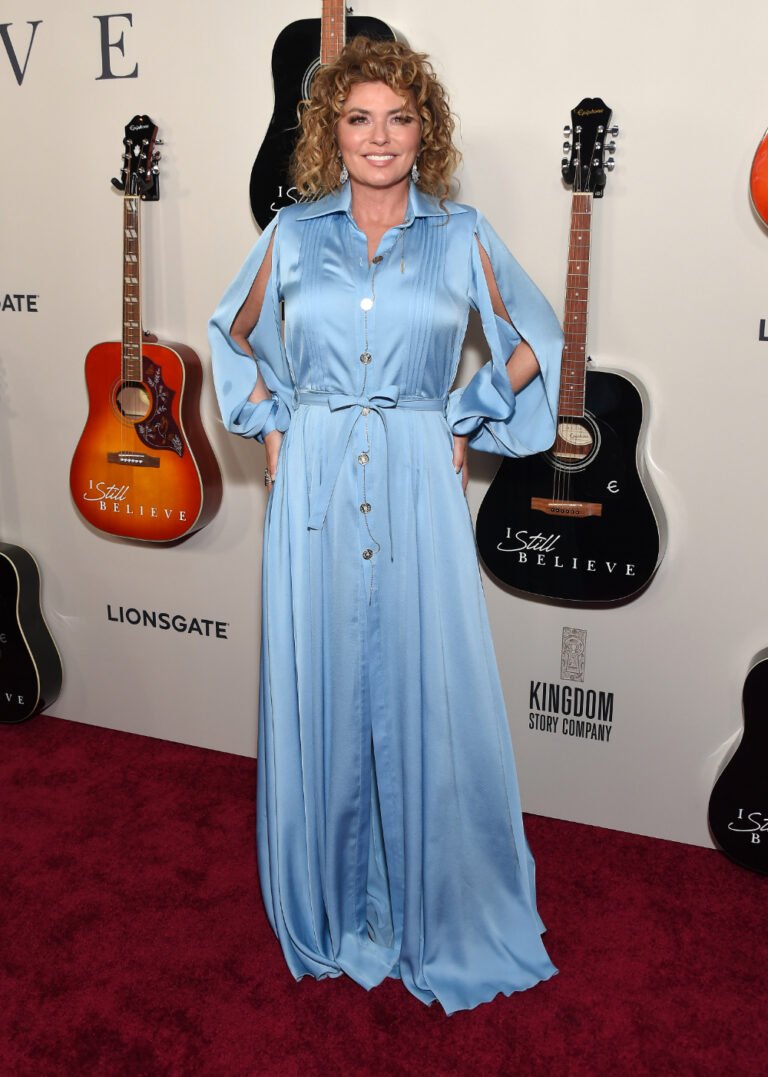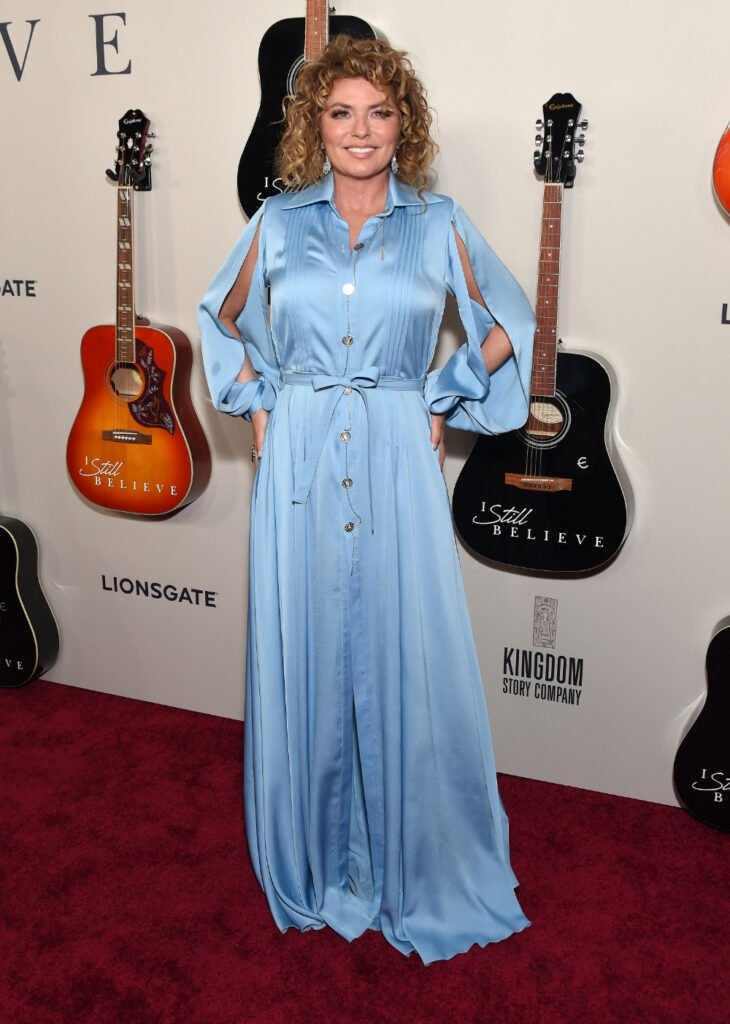 | | |
| --- | --- |
| Height | 5 feet 4 inches or 163 cm (1.63 m) |
| Weight | 52 kg or 114 pounds |
| Face Shape | Square |
| Bra Size | 36C |
| Cup Size | C |
| Figure | Curvy |
| Body Measurements | 37-26-36 inches or 94-66-92 cm |
| Shoe Size | 6 (US) or 37 (EU) or 4 (UK) |
| Dress Size | 2 (US) or 32 (EU) or 6 (UK) |
| Eyes Color | Dark green |
| Hair Color | Brown |
Disclaimer
Shania Twain's Social Media Reach
Twain rose from the dust and made a musical empire for herself! Her journey greatly inspires people, and well, so does her striking physique. This results in the Twain fan army of millions!
Shania Twain's Net Worth
Singing sensation Shania Twain has given the world memorable tunes and songs. And her talent has been rightly honored with many precious accolades over the years.
With six albums, Twain is one of the best-selling music artists. So, there's so doubt she's a millionaire, with an estimated net worth of about $400 million as of 2023.
Shania Twain's Favorites
Favorite Sports: Hockey, Super Bowl
Favorite Activity: Horse riding
Favorite Animals: Dogs, Horse
Favorite Instrument: Guitar
Exciting Facts about Shania Twain's Life
Shania's autobiography, From This Moment, was released on March 27, 2011.
The talented singer was honored with her star on the Hollywood Walk of Fame in 2011 and Canada's Walk of Fame in 2003.
After her album Greatest Hits, Twain went on a long break in 2004 as she faced issues with her voice because of Lyme disease and Dysphonia.
Twain founded a charity, Shania Kids Can, in 2010 to take care and attend to neglected children.
What face shape does Shania Twain have?
Singer-songwriter Shania Twain has a pretty square-shaped face that allows her to rock different hairstyles.
What is Shania Twain's hair color?
Shania Twain originally has dark brown hair, but the singer has a playful fashion sense and has donned many hair colors, from blonde, and dark blonde, to strawberry blonde.
What color eyes does Shania Twain have?
Shania Twain has unique and deep dark green eyes. But under natural light, her eyes usually look brownish.
Does Shania Twain have tattoos?
Shania Twain doesn't seem to sport any visible tattoos as of now.
Does Shania Twain still tour?
Shania's last tour was the Now Tour in 2018. We can expect her fifth concert for her album Queen of Me in 2023.
Does Shania Twain play guitar?
Yes, Shania is a talented singer who plays guitar professionally while singing.
Does Shania Twain play in the Monarch?
Yes, singer Shania Twain appeared in a guest role as herself in the 2022 musical drama Monarch.
Did Shania Twain go to high school?
Yes, Shania attended Timmins High and Vocational School while living in Timmins, Ontario.
Where does Shania Twain live?
Shania Twain lives in Corseaux, Switzerland, with her husband.
Talented women like Shania Twain are proving that if there's a will, one can change her life just like Twain did with her dedication and passion. And age really is just a number!
Twain's life reminds us of another talented woman, Kelly Preston, who may not be among us anymore, but still keeps our hearts warm with her unforgettable characters.