An Academy Award-winning actress who has been blessing us with her on-screen wit, talent, and endless charisma for decades, this is none other than Reese Witherspoon; a full complete package of diverse skills, magnetic presence, and flawless beauty!
Reese's remarkable performances starting from her first big project, "Legally Blonde," to her gripping portrayal in "Big Little Lies," have made her a beloved icon in Hollywood. With each role, she proves her incredible range and ability to enliven characters. Let's discover what makes her a true Hollywood gem!
IN A GIST
Reese Witherspoon has an admirable height of 5 feet 2 inches or 157 cm (1.57 m).
Boasting a stunning toned figure, Reese Witherspoon weighs around only 51 kg or 112 pounds.
Witherspoon was born on March 22, which makes her an Aries. Interested in learning more about this amazing actress; below are her career deets, measurements, relationships, and more!
How Old Is Reese Witherspoon?
Oscar-winning actress Reese Witherspoon enjoys her successful and happy life at the age of 47. Born on the 22nd of March 1976, Witherspoon is an Aries.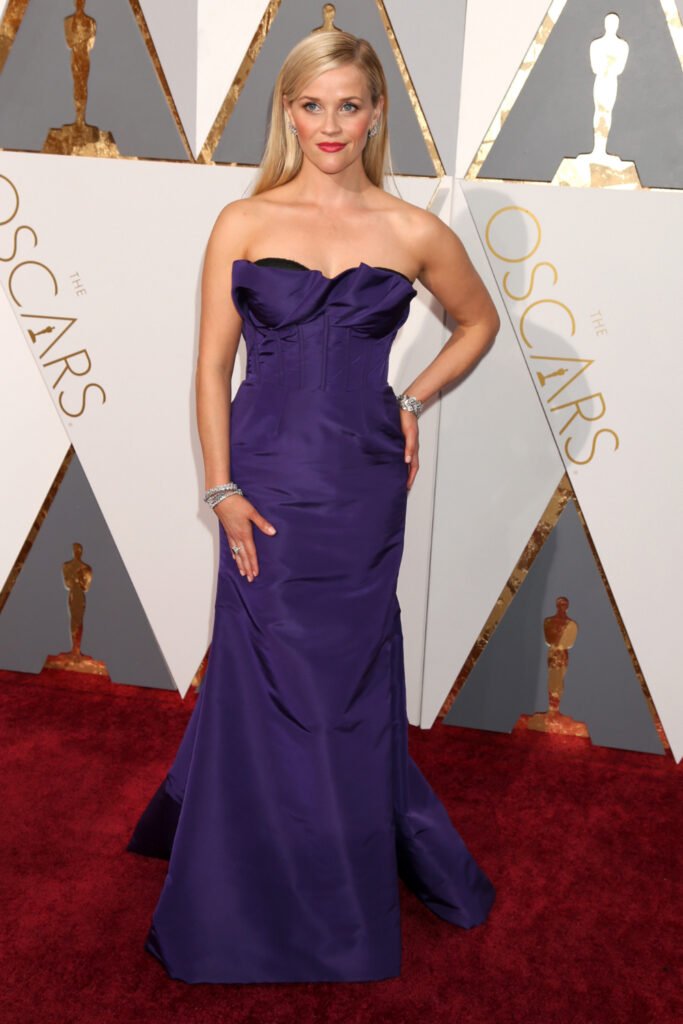 Reese Witherspoon's Journey to Stardom
Reese got a start to her career in 1990 when she played a role in The Man in the Moon, which won her a nomination for Best Young Actress. Soon after, she started acting in more popular films like Wildflower, Pleasantville, and Twilight, creating a good foundation for her career.
Today, Reese has acted in several popular movies; however, her career-defining movies are Legally Blonde and its sequel, which crossed over $90 million. She is also a successful producer for The Morning Show on Apple TV and has been active in the real estate sector as well.
Reese Witherspoon's Relationships
Reese hasn't been too open about most of her past relationships. Because of this, many potential relationships are still only rumors. But here are some of the relationships which have been confirmed.
Witherspoon met actor Ryan Phillippe in 1997 and married him in 1999. The couple had a son and a daughter together before finalizing their divorce in 2008.
Reese then dated Jake Gyllenhaal after they starred together in Rendition in 2007. But, their relationship ended in 2009.
Currently, Reese is married to Jim Toth, and they have been happy since 2011. They have a son named Tennessee. However, recently in March 2023, the two reportedly decided to call off their 11-year-long marriage.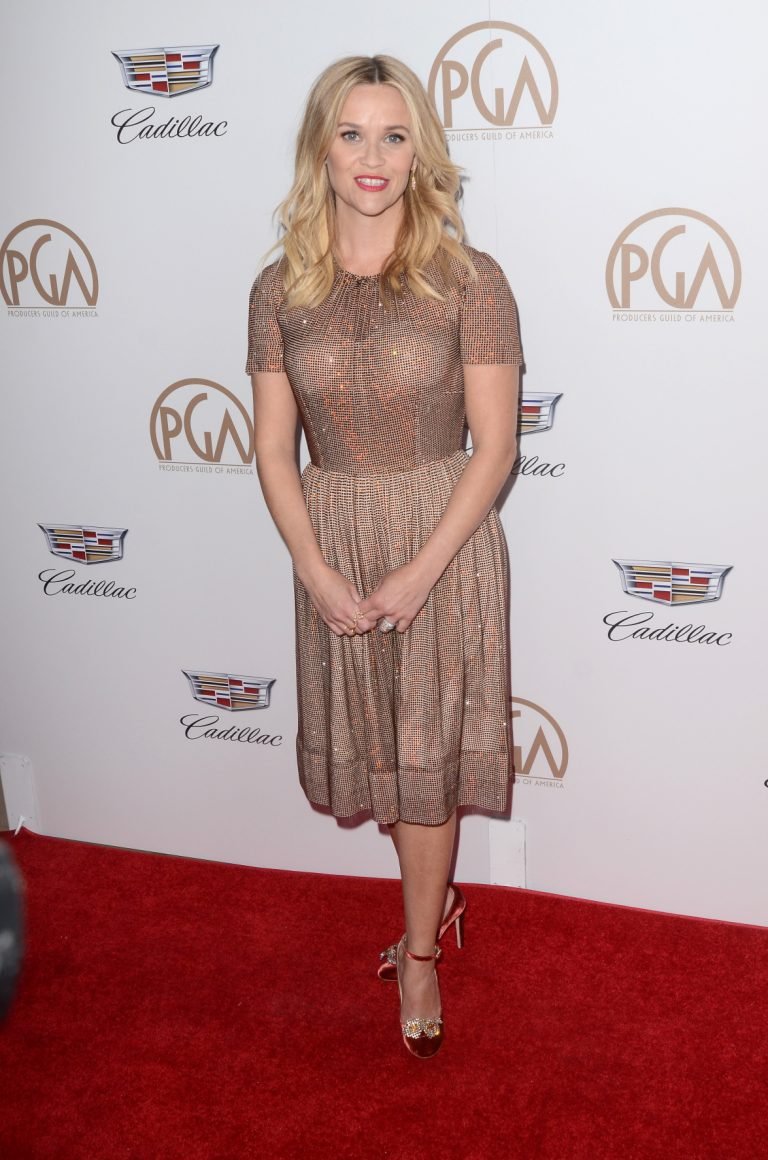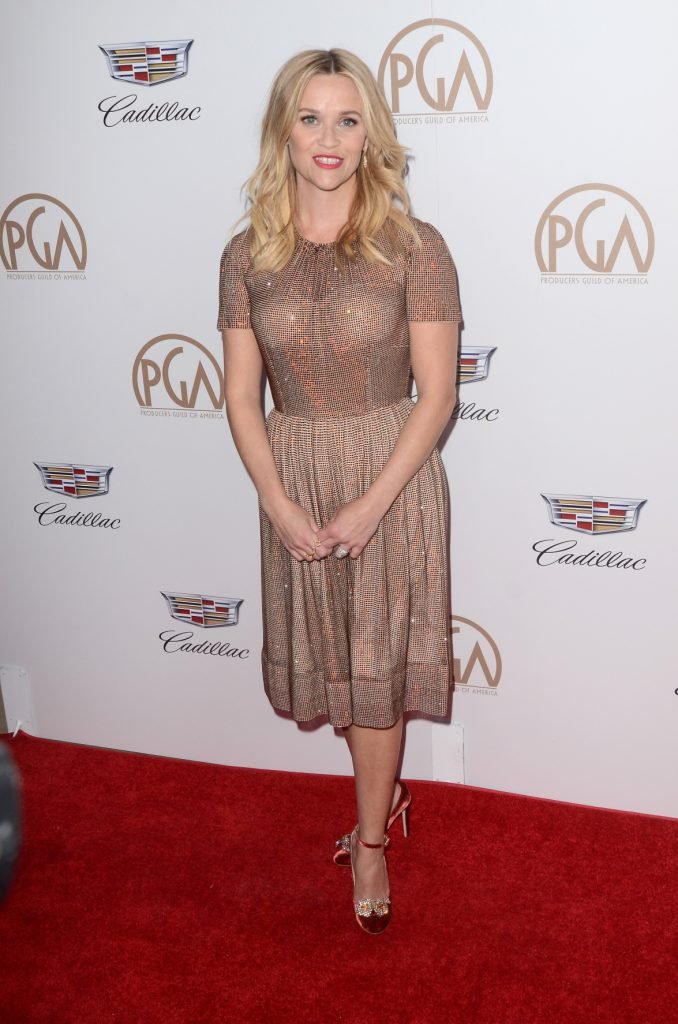 Full Born Name: Laura Jeanne Reese Witherspoon
Nicknames: Little Miss Type A
Occupation: Actress, Producer, Entrepreneur
Religion: Episcopalian
Date of Birth: March 22, 1976
Birthplace: New Orleans, Louisiana, USA
Zodiac Sign: Aries
Father Name: Dr. John Witherspoon
Mother Name: Betty Witherspoon
Siblings Names: John D. Witherspoon
Spouse: Jim Toth (m. 2011–2023), Ryan Phillippe (m. 1999–2007)
Children: Ava Elizabeth Phillippe, Deacon Reese Phillippe, Tennessee James Toth
Reese Witherspoon's Height and Weight
Reese Witherspoon's height may not compare to other tall actresses in Hollywood, but it could never hold her down. Reese stands 5 feet 2 inches or 157 cm (1.57 m) tall, which, in fact, lets her play the younger roles on-screen, thanks to her timeless glowing beauty!
Flaunting a well-toned figure weighing around 51 kg or 112 pounds, Witherspoon looks fabulous in all sorts of formal and ritzy attires.
A recent post by Vogue discusses some of the best health and fitness habits Reese follows to look and feel stunning. One of the best things she does is start her day with light meals such as green juice and coffee. This allows her to maintain energy throughout the day.
Reese Witherspoon's Body Measurements and Striking Features
Reese Witherspoon's captivating petite figure with body measurements of 35-25-35 inches or 89-63-89 cm gets the spotlight in all her film and TV shoots. Besides, her alluring heart-shaped face, hypnotizing blue eyes, and brown locks give her a picture-perfect look!
Now after seeing those vital stats, it may come as a surprise that Reese often treats herself to her favorite foods. This gives her the satisfaction and motivation to live a healthy life. She also once told US Weekly that she doesn't believe in crash diets and rather works out to stay healthy.
Reese Witherspoon's Ample Bosom
Reese Witherspoon has never hesitated to bring forward her sensual curves that leave her fans drooling over her beauty. Looking at Reese's in those plunging necklines, she appears to wear a bra size 34B flaunting her breast size of 35 inches.
Reese has played diverse characters on screen throughout her career, and her gorgeous curves have graced all those characters' physical appearances perfectly!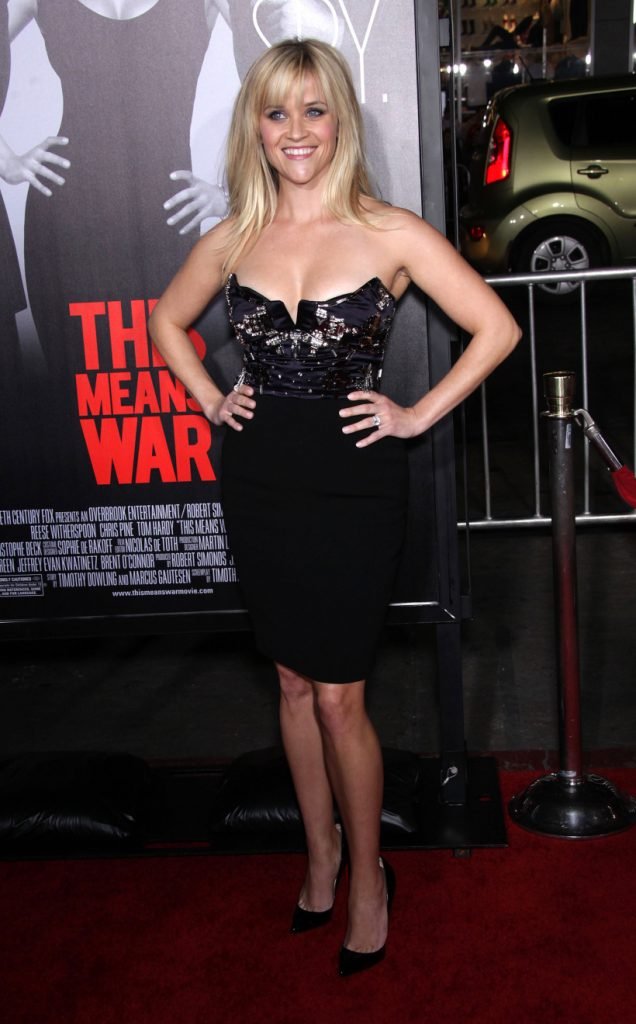 | | |
| --- | --- |
| Height | 5 feet 2 inches or 157 cm (1.57 m) |
| Weight | 51 kg or 112 pounds |
| Face Shape | Heart |
| Breast Size | 35 inches |
| Bra Size | 34B |
| Cup Size | B |
| Body Measurements | 35-25-35 inches or 89-63-89 cm |
| Figure | Hourglass |
| Dress Size | 2 (US) or 34 (EU) or 6 (UK) |
| Shoe Size | 6.5 (US) or 37 (EU) or 4.5 (UK) |
| Eyes Color | Blue |
| Hair Color | Brown |
Disclaimer
Reese Witherspoon's Net Worth
The Walk the Line actress has proven herself as a globally successful actress, entrepreneur, and producer since her start in the early 1990s. Today, Reese Witherspoon owns a staggering net worth of over $400 million as of 2023.
Being one of Hollywood's wealthiest and highest-paid professionals, Reese ends up earning between $20 million and $40 million each year.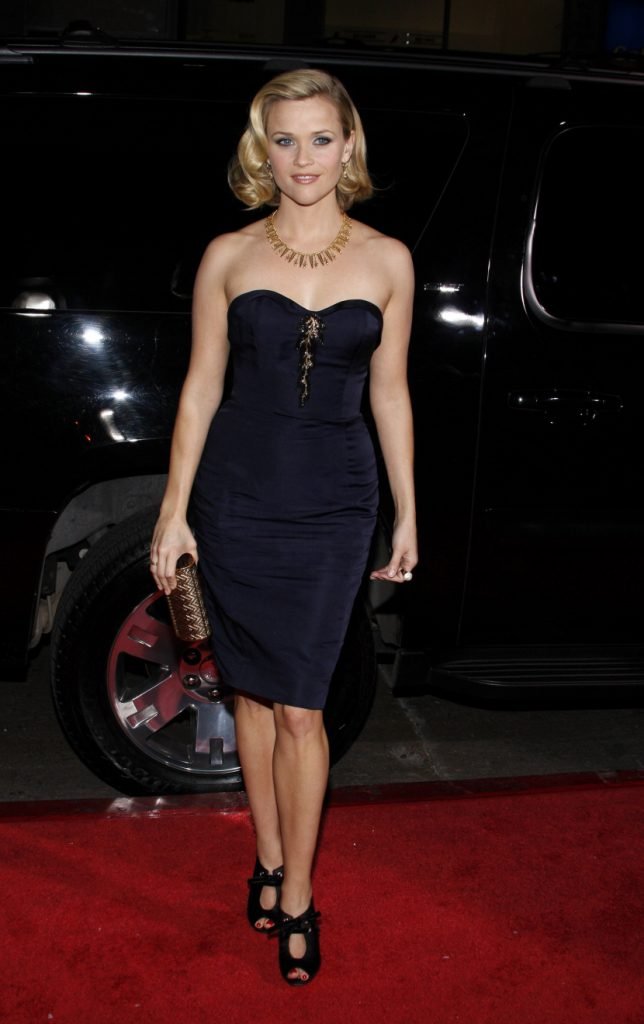 Reese's Favorite Things She Cannot Live Without
Favorite Place: Nashville
Favorite Cafe: Café du Monde Coffee
Favorite Museum: The Whitney Museum of Art
Favorite Beverage: Fruit Punch Tea
Favorite Animals: Dog
Favorite Hobbies & Activities: Cooking, Baking, Reading, Hiking, Playing in the Snow
Favorite Songs: Anti-Hero, Karma, Mastermind by Taylor Swift
Favorite Desserts: Donuts
Favorite Singers: Taylor Swift, Willie Nelson
Favorite Snacks: Cookies, Candies, Tacos
Favorite Beverages: Champagne, Grapefruit Cocktail
Favorite Book: The Paper Palace by Miranda Cowley Heller, Unicorn Space by Eve Rodsky
What's Reese Witherspoon's Face Shape?
Reese Witherspoon has a beautiful heart-shaped face.
What is Reese Witherspoon's hair color?
Reese's natural hair color is brown but she mostly sports blonde or medium blonde hair.
Did Reese Witherspoon wear a wig in Legally Blonde?
Yes, Reese Witherspoon wore a wig in Legally Blonde as she had changed her hair for The Importance of Being Earnest.
What color eyes does Reese Witherspoon have?
Reese Witherspoon has electric blue eyes, which reflect her peppy personality.
Does Reese Witherspoon have a tattoo?
Yes, Reese has a tattoo on her lower tummy.
Did Reese Witherspoon win the Oscar?
Reese Witherspoon won her first Academy Award for Best Actress in 2006 for Walk the Line. She was nominated for another Oscar in the Best Actress category in 2015 for Wild.
Does Reese Witherspoon play in Wednesday?
No, Witherspoon didn't play any role in the new Netflix series Wednesday.
Is Reese Witherspoon her real name?
Reese's full name is Laura Jeanne Reese Witherspoon, but she prefers keeping it short with only the last two names, Reese Witherspoon.
How Old Was Reese Witherspoon in Legally Blonde?
Reese Witherspoon was 25 years old when she did Legally Blonde.
Did Reese Witherspoon go to Stanford?
Yes, Witherspoon studied at Stanford University, pursuing a major in English literature. But she dropped out to focus on her acting career.
Reese Witherspoon is an industry-defining movie star and producer who has worked her way to the top thanks to her talent and hard work. Today, she is a successful producer and actor, like her Apple TV co-star Jennifer Aniston. Don't forget to read Aniston's exciting story!