Melyssa Ford may be in her 40s by birth date, but by heart, she's no more than the same 20- something girl that first stepped into Hollywood. Having recovered from a serious accident and her mother's death, Ford knows how to keep living through it all gracefully.
IN A GIST
Melyssa Ford stands tall at 5 feet 4 inches or 163 cm.
She maintains her ideal weight of 139 pounds and perfect body measurements, which you can find below, along with her eating habits.
Melyssa has even tried the very tough Alpha Shred Challenge with Mike Rashid.
She is an active mental health advocate and has founded her photography studio. If you want to know more fun facts and personal details about Ford, read along!
How Melyssa Ford Earned Her Fame
Ford probably didn't even know her fate had other plans when she enrolled as a student at York University and got a job as a bartender. After being discovered at the Toronto Nightclub by music director Little X, her destiny turned to Hollywood.
She began her fame journey with music videos, including hits like Big Pimpin' with Jay Z and Yeah! With Usher and Ludacris. Even though she was big in the music scene, she believed it demeaned women.
Melyssa then moved from music videos to TV shows and films, where she played many parts. Fans remember her for her role in Turn it Up, Think Like a Man and Video Girl. She is also an entrepreneur now, with her studio called Eyegasm Studios.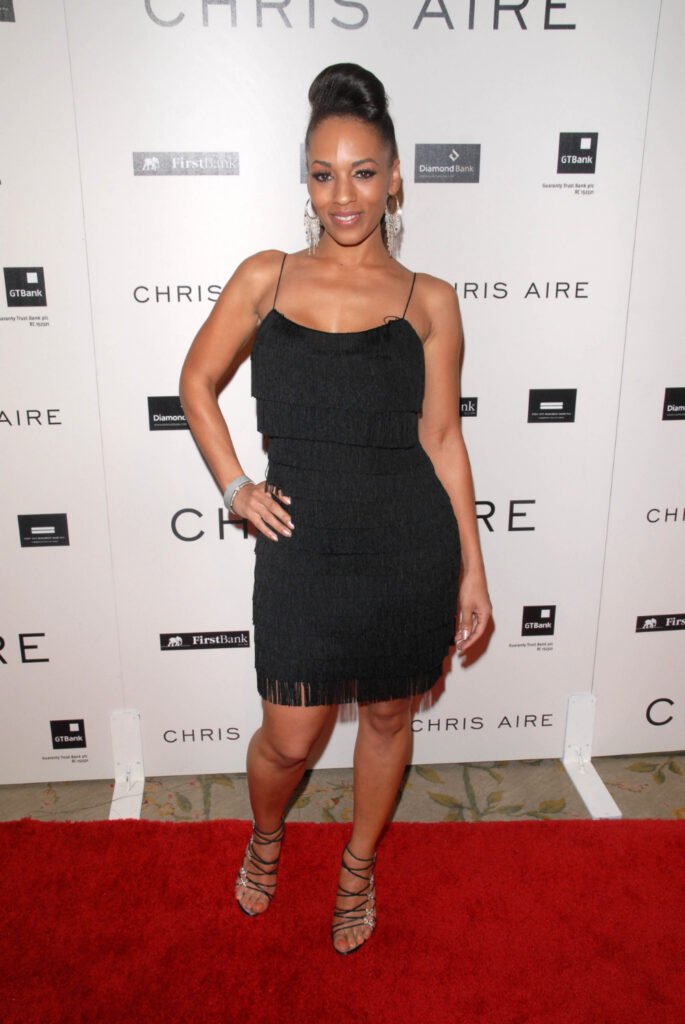 Full Born Name: Melyssa Savannah Ford
NickName: Jessica Rabbit
Occupation: Media personality and Actress
Religion: Christianity
Date of Birth: November 7, 1976
Birthplace: Toronto, Ontario, Canada
Education: Forensic Psychology, York University
Zodiac Sign: Scorpio
Mother Name: Oksana Barbara Raisa Ford
Siblings' Names: None
Relationships: Flo Rida (2011 – 2012), Drake (2009 – 2010), Tyrese Gibson (2007), Bryan Michael Cox (2006 – 2007), Reggie Bush (2005 – 2006)
Spouse: None
Children: None
Melyssa Ford's Height and Weight
An advocate of self-healing and self-love, Melyssa Ford stands tall at height of 5 feet 4 inches or 163 cm (1.63 m) and weighs 63 kg or 139 pounds.
What's the Secret Ingredient Behind Melyssa's Curves?
Melyssa Ford likes to take extremely good care of her curvaceous self. In addition to hard-core workouts, Ford is careful with what she eats. On top of healthy food options, nutrient supplements are a big part of her diet and workout meals.
According to her Instagram, Melyssa is always there, where there is food. When she did the Alpha Shred, she was utterly confused about the different diet options available but finally narrowed it down to a Keto Life diet which worked well for her body type.
Melyssa Ford's Body Measurements
Melyssa Ford has a stunning body that resembles the popular character of Jessica Rabbit, which is also her nickname. Her perfect hourglass figure measurements are 34-25-38 inches or 86-63-96 cm.
How does Melyssa Ford Like to Sweat it Out?
The petite waist and toned muscles of Melyssa Ford are the work of lots of intense strength training and toning workout routines like the Alpha Shred. She enjoys going for hikes in the Canyons of California, and that's sure to keep her looking stunning.
Besides hitting the gym, Ford also likes to keep her leg stretches going while relaxing next to the pool, even if she's sleep-deprived. She's also a regular at pilates and HIIT workouts.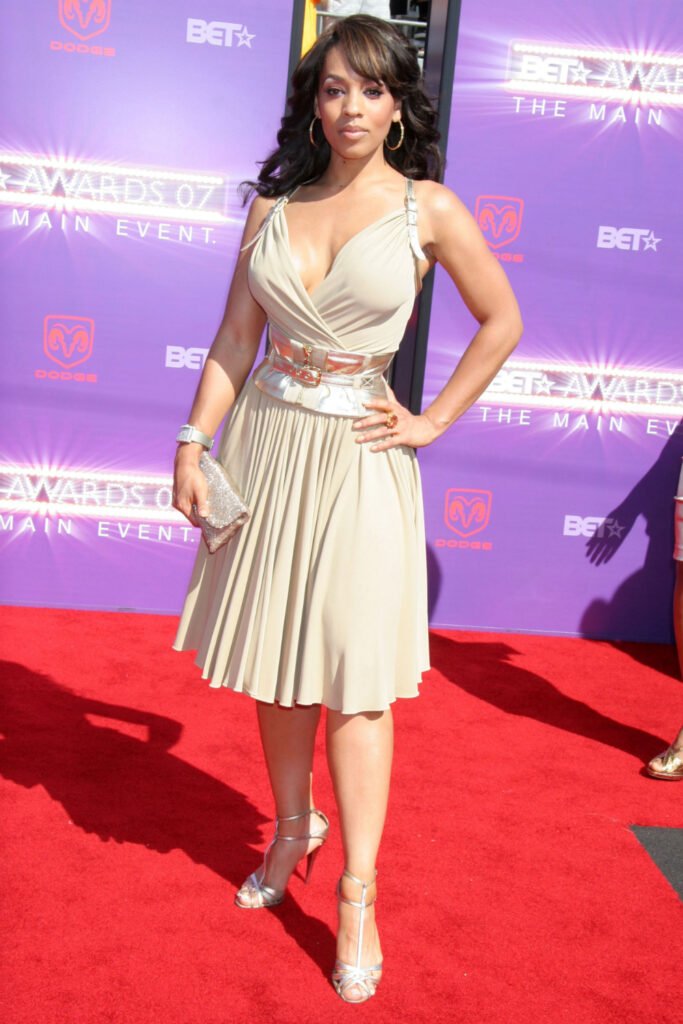 Melyssa Ford's Ample Bosom
Melyssa Ford, still giving the young ones a run for their money, has a stunning body. Her breast size is 34 inches, and her bra size is 34D with a cup size of D.
Melyssa Ford's round and full bosoms have been the work of breast implants, and she's very proud of flaunting them. Her appearance in the ESPN show Playmakers and Think Like a Man left the viewers wanting more.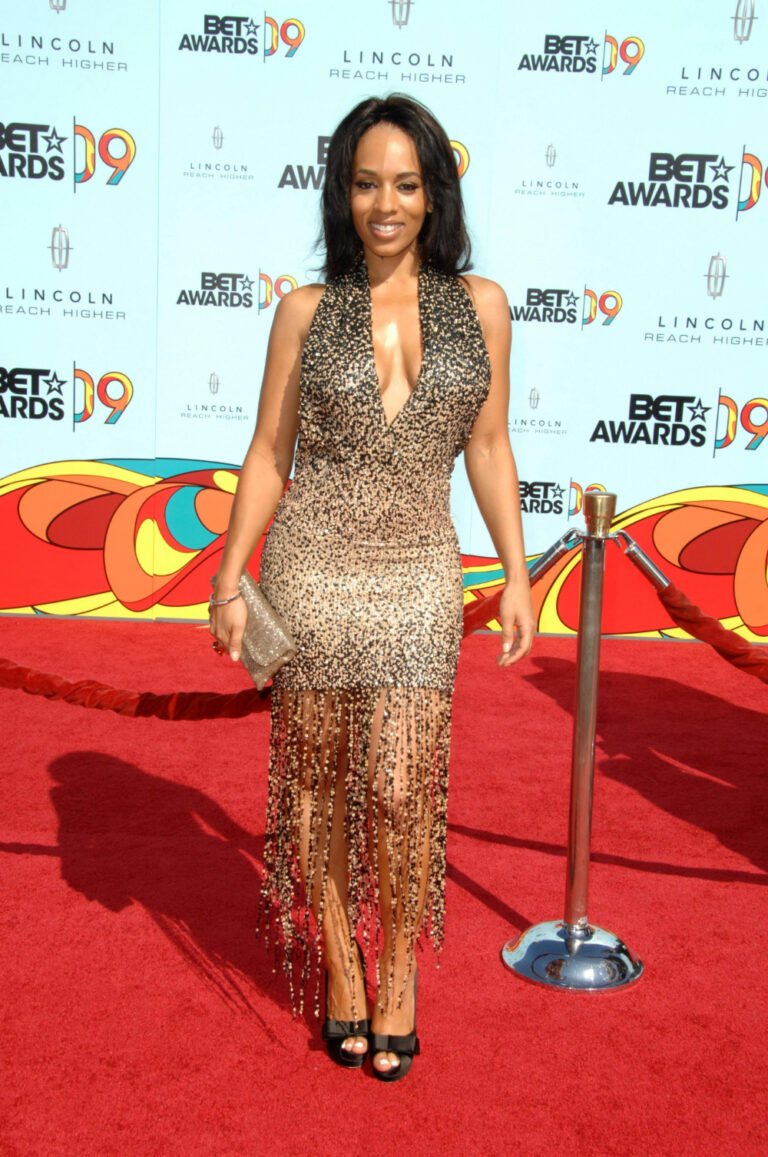 | | |
| --- | --- |
| Height | 5 feet 4 inches or 163 cm (1.63 m) |
| Weight | 63 kg or 139 pounds |
| Breast Size | 34 inches |
| Bra Size | 34D |
| Cup Size | D |
| Body Measurements | 34-25-38 inches or 86-63-96 cm |
| Figure | Hourglass |
| Chest Size | 34 inches or 86 cm |
| Waist Size | 25 inches or 63 cm |
| Hips Size | 38 inches or 96 cm |
| Shoe Size | 7.5 (US) or 38 (EU) or 5.5 (UK) |
| Dress Size | 6 (US) or 38 (EU) or 10 (UK) |
| Eyes Color | Light Brown |
| Hair Color | Brown |
| Natural Breasts or Implants | Implants |
Fun Facts About Melyssa Ford
She is the founder of EYEGASM STUDIOS which is a photography, film, and podcast recording studio.
Melyssa Ford is a hard-core thrill seeker. She races cars and bikes, along with being a great boxer.
Ford is a bi-racial Canadian celebrity with a mixed heritage of Russian, Norwegian and Barbadian descent.
She is a mental health advocate and has overcome depression in her own life.
Melyssa Ford has a podcast called I'm Here for the Food, aka IHFTF.
Melyssa Ford's Favorites
Favorite Food: Tacos
Favorite Car: Jeep Wrangler
Favorite Dog: Chihuahua
Favorite Skincare Brand: Veg Out Organics
Melyssa Ford's Net Worth
Having starred in music videos, appeared in TV shows, and acted in films, Melyssa Ford is all over Hollywood, where her talent is appreciated and wanted.
She is also an entrepreneur, having founded her studios, and has a whopping net worth of approximately $2 million as of 2022.
Who is Melyssa Ford Dating?
Melyssa Ford is currently single and looks like she's been that way for quite some time. However, the star was in multiple relationships in the past with big names like Flo Rida from 2011 to 2012.
Before that, she dated Drake from 2009-2010, but the couple broke up because the latter was found to be dating two women at the same time. She opened up about dating the rapper in a podcast along with the second woman, her friend Toccara Jones.
What face shape does Melyssa Ford have?
Melyssa Ford has an oval-shaped face with beautifully defined cheekbones and lips.
What is Melyssa Ford's hair color?
Melyssa Ford has naturally brown hair color, and they fabulously compliment her skin tone.
What color eyes does Melyssa Ford have?
Melyssa Ford has light brown eyes that match her hair color and skin tone perfectly, giving her an overall sensual look.
Does Melyssa Ford have a tattoo?
Melyssa Ford does not have any visible, permanent tattoos. But she likes to experiment with temporary artwork on her arms for photo shoots.
Did Melyssa Ford win an Oscar?
Melyssa Ford has not won an Oscar yet, and neither has she been nominated for any big wins so far.
Did Melyssa Ford go to college?
Melyssa Ford was a student of Forensic Psychology at York University, during which she was discovered by music director Little X and then she got into modeling.
Where does Melyssa Ford live?
Melyssa Ford currently lives in Los Angeles. Her mother had sold off their Canadian home before she passed away.
Leaving behind your home and people to pursue your dreams in an alien land is not easy. But stars like Melyssa Ford and Dania Ramirez did it anyway and now call Hollywood their home. Read all about Dania Ramirez's journey here.