Lisa Whelchel is a multi-talented artist who has branched into different fields, including acting, music, literature, and more. But that did not mean she spread herself too thin; she was good at the things she did. Her awards and nominations speak for themselves. And most of all, she never fails to entertain.
If you want to know about this star who has amazed the show business since the 1970s, here are all the details about Lisa Whelchel's career, body measurements, workout routine, awards, net worth, favorite things, and more.
Lisa Whelchel's Career
Lisa Whelchel hails from Littlefield, Texas and she grew up in Fort Worth, Texas. There, she was selected to play one of the children in The New Mickey Mouse Club. This resulted in Lisa Whelchel starting her acting career as a Mouseketeer for Walt Disney in 1977. She also appeared as a Mouseketeer in The Wonderful World of Disney.
Following her lead role in The New Mickey Mouse Club, Lisa Whelchel was a regular in The Facts of Life, which aired on television from 1979 to 1988. In it, she portrayed the role of Blair Warner. This is a role that Lisa Whelchel has brought to life in several other series and television series.
This included Lisa Whelchel's appearances in the series Diff'rent Strokes and the small screen movies, The Facts of Life Goes to Paris, Back to Next Saturday, The Facts of Life Down Under, and The Facts of Life Reunion.
Lisa Whelchel has acted in other television films such as Skyward, Twirl, The Wild Women of Chastity Gulch, For Better or For Worse, Hearts of Spring, and A Snow Capped Christmas.
As for her roles in big-screen movies, Lisa made her theatrical debut in 1979 in The Double McGuffin. Including this, she has only acted in five theatrical movies: The Magician of Lublin, Where the Red Fern Grows: Part Two, A Madea Christmas, and Hearts of Spring, her last film that came out in 2016.
In addition to acting, Lisa Whelchel had quite a promising career in hosting and music. She co-hosted episodes of The Jeff Probst Show along with Jeff Probst. In addition, she released a music album titled All Because of You in 1984. Containing a total of 10 hit songs, the album received a Grammy nomination.
Whelchel's other ventures included her participation in the reality series, Survivor: Philippines, in which she ended up being the co-runner-up.
Moreover, Lisa Whelchel has also written and published many self-help books. Her best ones include So You're Thinking About Homeschooling, The Facts of Life (and Other Lessons My Father Taught Me), and Creative Correction.
Currently, Lisa Whelchel hosts the reality show, Collector's Call, which began airing in 2019. She is also a certified life coach with a Level One qualification in IFS (Internal Family Systems).
Lisa Whelchel's Height and Weight
Whether Lisa Whelchel is wearing a well-tailored suit or a gorgeous gown, she looks exceptionally charismatic. She boasts a healthy and beautiful figure. Her height is 5 feet 3 inches or 160 cm (1.60 m), and she weighs 56 kg or 123 pounds.
Lisa Whelchel has been a victim of fat-shaming from a young age. During her time in The Facts of Life, she and a few other cast members were criticized for their weight, with Joan Rivers even nicknaming the show, The Fats of Life. Whenever Lisa Whelchel planned vacations, she was sent to fat farms instead.
Lisa Whelchel believes that it is natural for women to gain weight sometimes, and it is best not to compare oneself to the body image projected on media. It looks like, as a life coach, she puts health before looks. However, she has not shared her diet plans to date.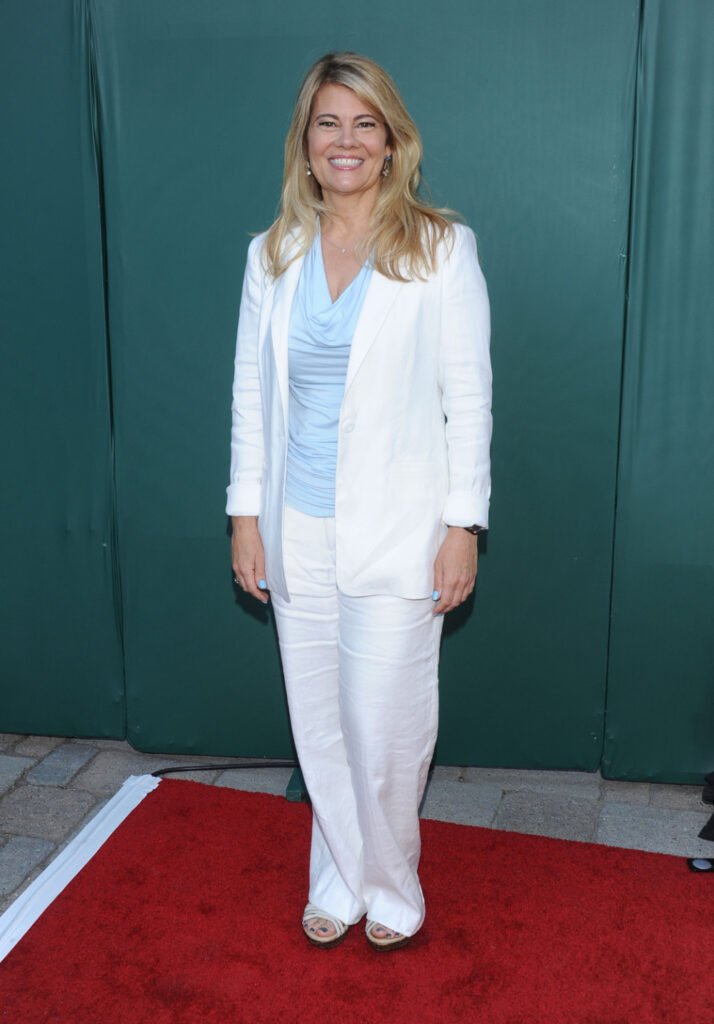 Lisa Whelchel's Dating History
Lisa Whelchel once did motivational speaking in Churches. Her religious beliefs led her to her then-husband, Steven Cauble. They met in a Church in Van Nuys, California, where Steven Cauble was an associate pastor.
The couple eventually tied the knot in July 1988 and had three children. However, more than two decades into their marriage, the pair split in March 2012.
Lisa Whelchel was unhappy in the marriage and only stayed that long for the sake of her children. She wanted to send off all her three children to college. Once her third child was enrolled in college, she applied for divorce in December 2011.
According to Whelchel, if she could go back in time, she would choose not to marry Steven Cauble.
Having been in a marriage that was void of love, Lisa Whelchel did not give up on marriage. She stayed single for some years before she got into her next relationship.
Lisa Whelchel was proposed to by her now-husband, Dr. Pete Harris, in November 2019. The pair are happily married now, and Lisa Whelchel adores Pete Harris even more for his devoted affection towards his son.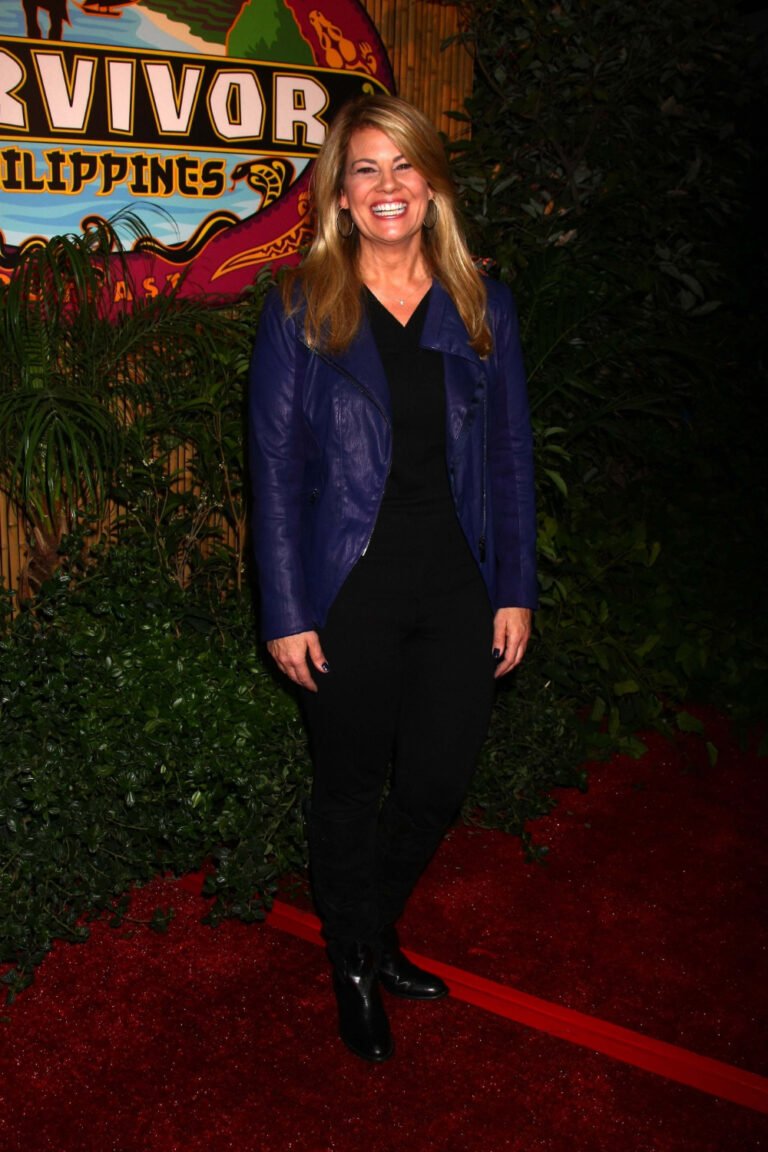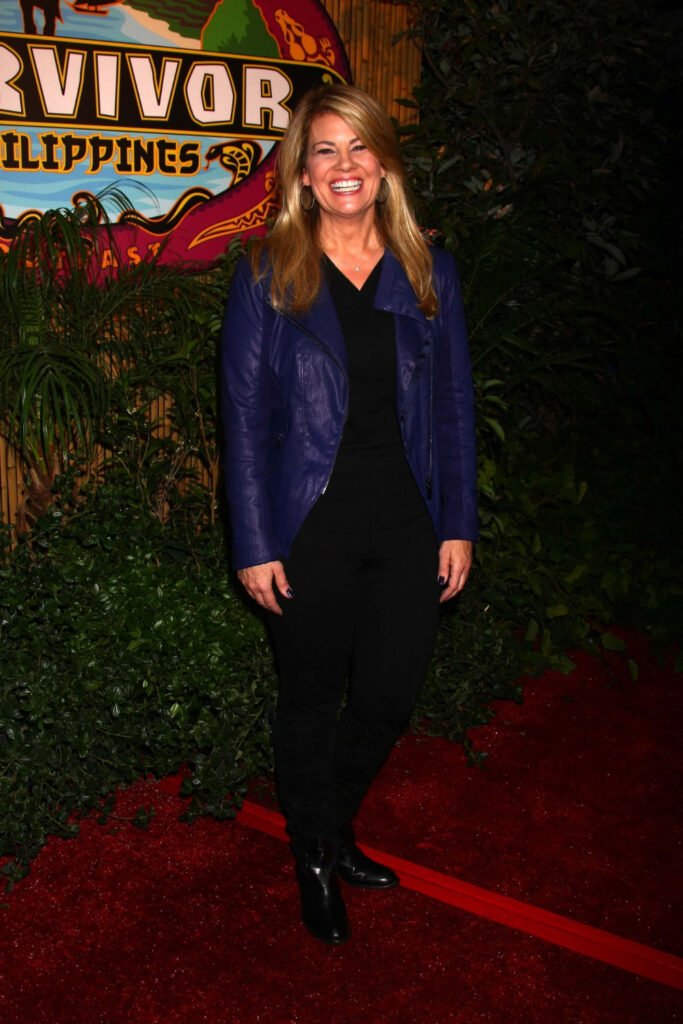 Full Born Name: Lisa Diane Whelchel
Nickname: Lisa
Religion: Christian
Date of Birth: 29 May 1963
Birthplace: Littlefield, Texas, United States
Zodiac Sign: Gemini
Father Name: James Whelchel
Mother Name: Virginia Whelchel
Siblings' Names: Casey Justice Coleman and Cody Whelchel
Spouse: Pete Harris (m. 2019) and Steven Cauble (m. 1988–2012)
Children: Clancy Cauble, Haven Cauble, and Tucker Cauble
Lisa Whelchel's Body Measurements
Lisa Whelchel is a blonde bombshell with a well-proportioned body. Her body measurements are 37-27-38 in or 94-69-97 cm.
For Lisa Whelchel, her stunning figure was not an overnight thing. She had to go through many trials and errors before she could find the right workout for her body.
After many failures, she decided to come up with her exercise plan. This turned out to be a 20-minute fitness routine consisting of cardio, resistance, stretching, and cooling down. This resulted in her workout DVD, Lisa Whelchel's Everyday Workout for the Everyday Woman.
Lisa Whelchel's Ample Bosom
Lisa Whelchel's breast size is 37 inches, and her bra size is 34C with a cup size of C. She is big-chested, and that gives her an attractive curvy figure.
When she appeared on Survivor: Philippines, she looked phenomenal in her pink spaghetti top that showed off her busty figure.
| | |
| --- | --- |
| Height | 5 feet 3 inches or 160 cm (1.60 m) |
| Weight | 56 kg or 123 pounds |
| Breast Size | 37 inches |
| Bra Size | 34C |
| Cup Size | C |
| Body Measurements | 37-27-38 in or 94-69-97 cm |
| Figure | Hourglass |
| Chest Size | 37 inches or 94 cm |
| Waist Size | 27 inches or 69 cm |
| Hips Size | 38 inches or 97 cm |
| Shoe Size | 9 (US) or 40 (EU) or 6.5 (UK) |
| Dress Size | 10 (US) or 42 (EU) or 14 (UK) |
| Eyes Color | Hazel |
| Hair Color | Blonde |
| Natural breasts or implants | Natural |
Did Lisa Whelchel Have Any Plastic Surgeries?
Lisa Whelchel has been in the entertainment industry for nearly five decades since she appeared as a Mouseketeer on Walt Disney's The New Mickey Mouse Club. She is 58 now and a grandmother. However, if one saw her, they would never believe that she is in her late 50s.
This has made people wonder if Lisa Whelchel has undergone plastic surgery to look younger than her age. However, as Lisa Whelchel has not opened up about getting cosmetic surgery, it can be confirmed that the actress has not gone under the knife to alter her appearance.
Lisa Whelchel's Net Worth
Lisa Whelchel is a celebrity who has worn many hats. She has been an actress, a writer, a host, a producer, a singer, a life coach, and a public speaker. Through her years of hard work, Lisa Whelchel has accumulated an estimated net worth of $3 million as of 2022.
Lisa Whelchel's Most Loved Things
Favorite TV Show: Ted Lasso
Favorite Season: Autumn
Favorite Animal: Dog
Favorite Dessert: Donuts
Lisa Whelchel's Most Notable Awards And Nominations
TV Land Awards: Pop Culture Award, The Facts of Life, 2011
Grammy Award: Best Inspirational Performance, All Because of You, 1984 – Nominated
Young Artist Awards: Best Young Actress in a Comedy Series, The Facts of Life, 1984 – Nominated
Young Artist Awards: Best Young Actress in a Comedy Series, The Facts of Life, 1983 – Nominated
Young Artist Awards: Best Young Comedienne – Motion Picture or Television, The Facts of Life, 1982 – Nominated
Young Artist Awards: Best Young Actress in a Television Special, Twirl, 1982 – Nominated
Gold Medallion: Family and Parenting Category, Creative Correction – Nominated
Fun Facts About Lisa Whelchel
Appearing on Live in Front of a Studio Audience with her The Facts of Life cast, Lisa Whelchel shocked many fans for looking exactly like she did four decades ago while playing her iconic character, Blair Warner.
The producers of The Facts of Life canceled a virginity scene as Lisa Whelchel was not willing to do the scene.
Lisa Whelchel openly criticizes the internet's unrealistic portrayal of women.
There are action figures of Lisa Whelchel's character Blair Warner.
What face shape does Lisa Whelchel have?
Lisa Whelchel has a square-shaped face. She styles her hair with a side partition, and it looks splendid on her.
What is Lisa Whelchel's hair color?
Lisa Whelchel has blonde hair. She is admired for her thick and healthy hair.
What color eyes does Lisa Whelchel have?
Lisa Whelchel has hazel-colored eyes that make her look more attractive.
Did Lisa Whelchel win an Emmy?
Lisa Whelchel has not won an Emmy yet. However, her album All Because of You was nominated for a Grammy award.
Does Lisa Whelchel still act?
Lisa Whelchel does not act anymore. She is a host and a certified life coach at the moment.
Is Lisa Whelchel a ventriloquist?
Lisa Whelchel has several talents, and ventriloquism is one of them. She is trained in it.
Was Lisa Whelchel on Dancing with the Stars?
Lisa Whelchel was not in Dancing with the Stars. But she did take part in another competition show, Survivor: Philippines.
Is Lisa Whelchel Vegan?
Lisa Whelchel is not vegan. She enjoys eating hot dogs.
Where does Lisa Whelchel live?
Some days Lisa Whelchel lives in Los Angeles, California, and some days in Nashville, Tennessee.
Making her onscreen debut at a young age, Lisa Whelchel is one of the celebrities who grew up in front of the camera. Another celebrity who started acting in her teen years is Britt Robertson. She made her first cameo appearance at 10. Since then, she has gone to wow viewers with her acting in White Rabbit, Tomorrowland, The Space Between Us, and more.