Katheryn Winnick had quite an interesting onset in the industry. She used her martial arts skills to train other actors and then became one herself, and that, too, a mindblowing one!
From comedy to crime, the multitalented Canadian actress has left her impressions on every genre with her captivating looks and acting. And now, she's on her way to directing, too! She definitely has a lot for her fans!
IN A GIST
Actress Katheryn Winnick stands stunning at the height of 5 feet 6 inches or 168 cm.
Katheryn Winnick keeps her figure chiseled, maintaining her weight at 56 kg or 123 pounds.
Winnick celebrates her birthday on December 17 and is thriving at 45 today. Want to know her inside out? Read on about Winnick's career, measurements, and more!
How Old Is Katheryn Winnick?
Vikings star Katheryn Winnick is 45 years old as she was born on the 17th of December, 1977, in Ontario, Canada. She is a true Sagittarius and a proud Ukrainian.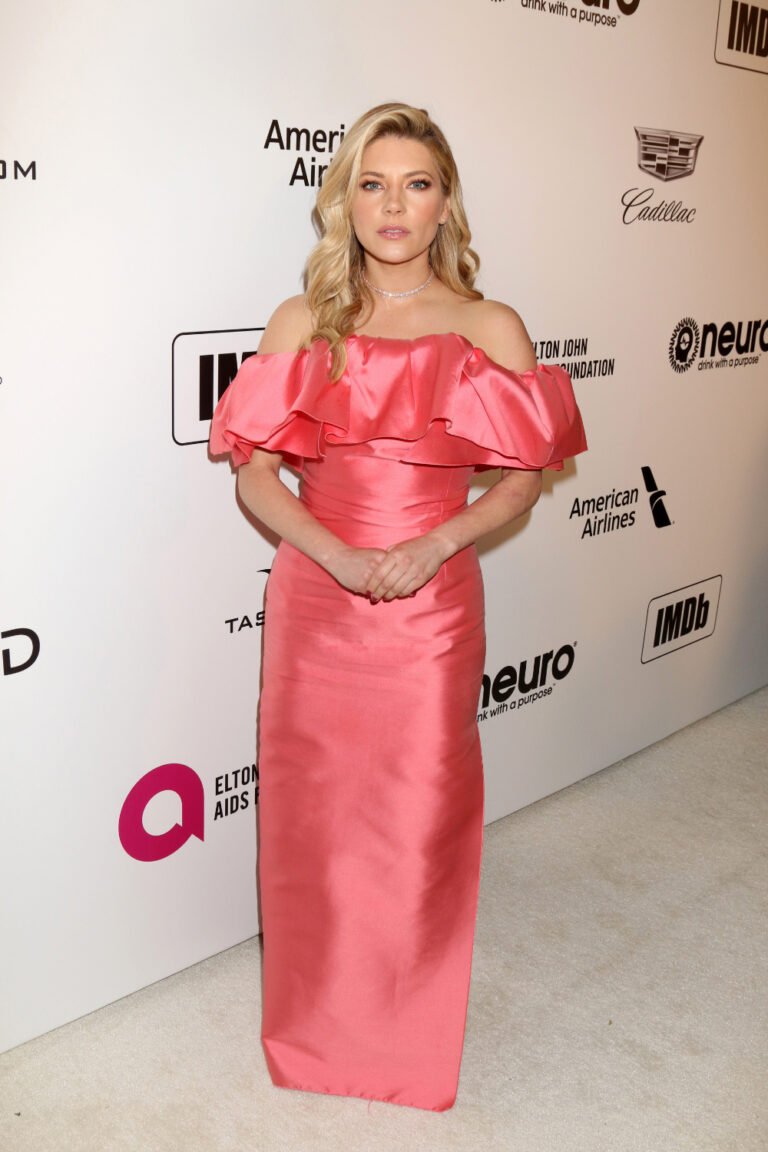 Katheryn Winnick's Educational Background and Net Worth
Winnick isn't an ordinary actress; she had some special skills from the beginning! The Big Sky actress started her martial arts training at just 7, and by her 20s, she started teaching its Korean form, Taekwondo, and established three training centers for the same!
Katheryn also went to Richview Collegiate Institute in Toronto, where she worked as a high school theater director and actor. Besides, she was also trained in performing arts at the William Esper Studio.
For her further college studies, Winnick opted for a kinesiology degree at York University in Toronto. The actress left no chance to polish her skills and talent and excels at everything she does!
With such immersive talents, Katheryn Winnick has already made it big in the industry, with an estimated net worth of $1 million as of 2023. And looking at her active career, the numbers are only going to rise!
Katheryn Winnick's Loving Family
Winnick hasn't spoken much about her family members. The most that people know about her parents is their names, Roman Winnick and Lesia Winnick and that she has two brothers and one sister.
But Winnick doesn't step back from showing her love for her family. She's often tweeted about her father and about her siblings.
People are always curious about her relationship status, but the actress stays equally tight-lipped about that, too! She's probably enjoying her singlehood as of now!
Full Born Name: Katheryn Winnick
Occupation: Actress
Date of Birth: December 17, 1977
Birthplace: Etobicoke, Ontario, Canada
Education: Richview Collegiate Institute, York University
Zodiac Sign: Sagittarius
Father Name: Roman Winnick
Mother Name: Lesia Winnick
Siblings' Names: Adam Winnick, Markjan Winnick, Daria Winnick
Katheryn Winnick's Height and Weight
Actress and martial artist Katheryn Winnick knows how to boast her 5 feet 6 inches or 168 cm (1.68 m) tall, athletic physique in glamorous outfits. No wonder she always slays with her on and off-screen appearances!
Besides, thanks to her fun and active lifestyle, Winnick has attained and maintained a perfect body weight of around 56 kg or 123 pounds. This makes the actress look like a 20-something and as stunning as ever!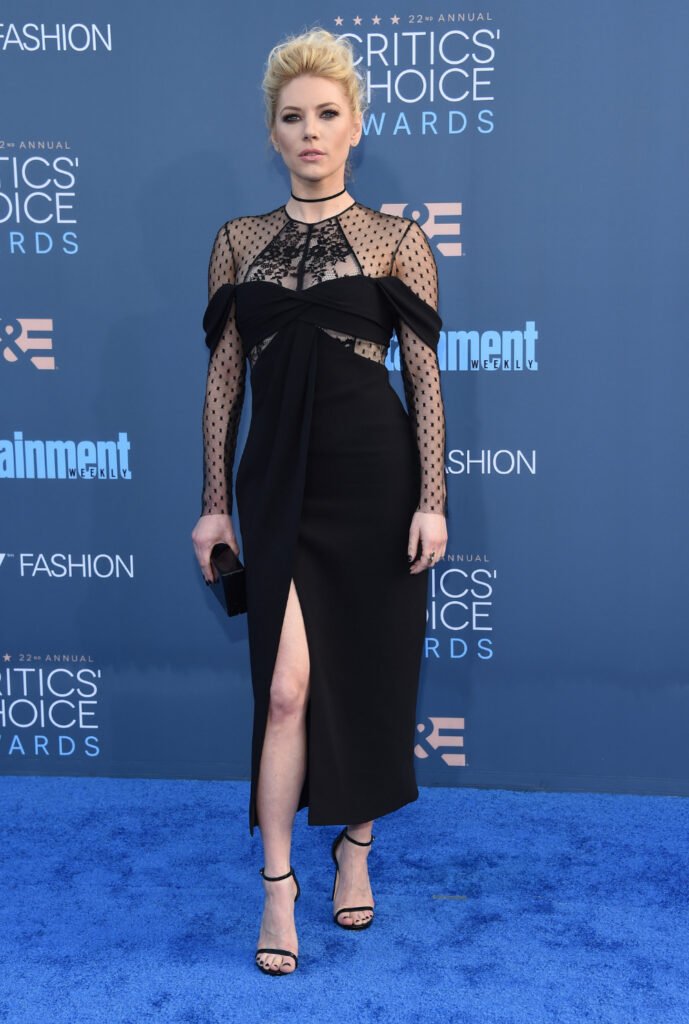 Katheryn Winnick's Body Measurements and Physical Traits
The Big Sky actress' sensational physique looks hot in both short, skimpy attire as well as formal. That said, Katheryn Winnick has breath-taking body measurements of 34-25-34 inches or 86-63-86 cm.
Winnick is so full of confidence and grace, and it shows in the way the actress flaunts her shapely and perky bosom of size 34 inches wearing a bra size 32B with a cup size B.
Her perplexing appearance also results from her charming facial features. Be it her medium-length wavy blonde hair, hypnotizing blue eyes, or contagious smile, everything about that pretty pear-shaped face is just perfect!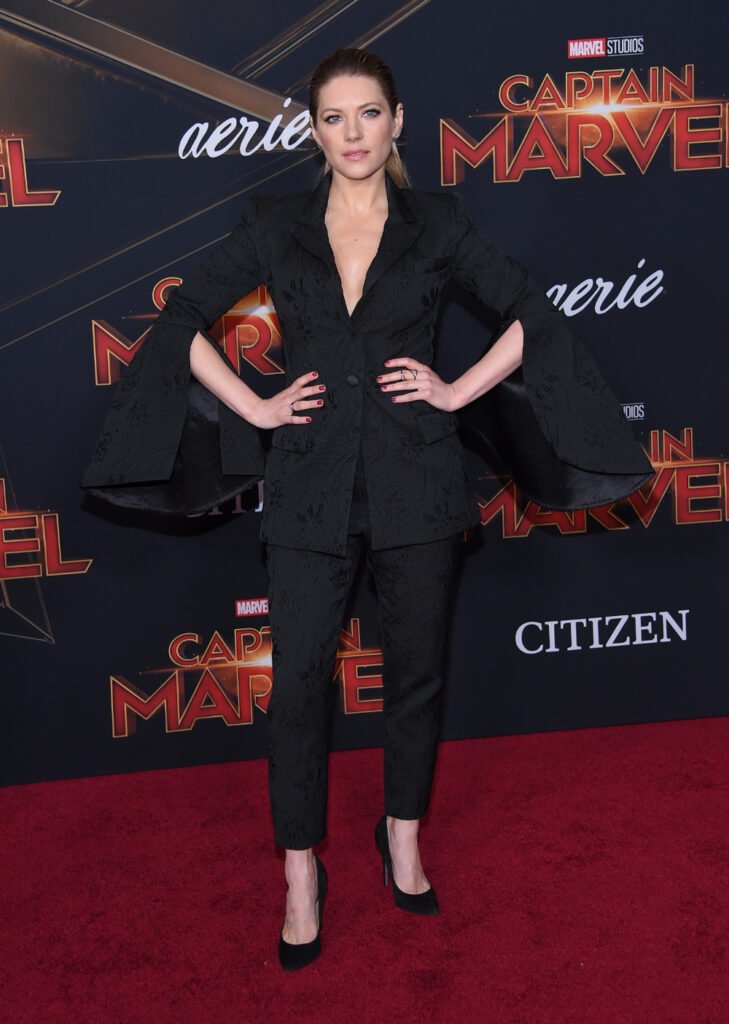 Katheryn Winnick's Lifestyle
Winnick knows her way of keeping herself energized. She's an active human and indulges in traveling and adventurous activities like swimming, horse riding, and skiing, which let her work up her body interestingly!
And, looking at her striking looks, it's no secret that she must follow a healthy diet plan, but the actress also doesn't resist a lovely glass of wine to touch up her days!
| | |
| --- | --- |
| Height | 5 feet 6 inches or 168 cm (1.68 m) |
| Weight | 56 kg or 123 pounds |
| Face Shape | Pear-shaped |
| Breast Size | 34 inches |
| Bra Size | 32B |
| Cup Size | B |
| Figure | Slim |
| Body Measurements | 34-25-34 inches or 86-63-86 cm |
| Shoe Size | 5 (US) or 38 (EU) or 7 (UK) |
| Dress Size | 6 (US) or 38 (EU) or 10 (UK) |
| Eyes Color | Blue |
| Hair Color | Blonde |
Disclaimer
Katheryn Winnick's Favorites
Favorite Activities: Horse Riding, Swimming, Playing Chess, Skiing
Favorite Sport: Ice hockey
Favorite Store: Vuori
Katheryn Winnick's Career Overview
Winnick's acting journey didn't kickstart from any commercial or acting gig like most actors. In fact, she entered showbiz through something more interesting; her martial arts skills.
That's right! With a martial arts degree in hand, Winnick started out by teaching martial arts to actors for action scenes in shows and films. She slowly developed a liking for acting and finally gave it a try. But it didn't go as planned, and she didn't quite get her first acting job right.
But Katheryn didn't give up! She finally debuted on TV with the 1999 sci-fi drama PSI Factor: Chronicles of the Paranormal. After this minor role, she got her much-deserved big break in the 1999 sitcom Student Bodies.
And in 2002, Katheryn made her film debut in Biohazardous. She kept on appearing on many popular shows and films after this, including hit television series like Law & Order, Criminal Minds, and all three Crime Scene Investigation shows.
Winnick bagged another big role in the 2010 TV show Bones. The year 2013 brought her a life-altering opportunity; the leading role of Lagertha in the drama series Vikings.
This fan-favorite character, which she played for seven long years, literally made Katheryn a household name. After this, Winnick appeared in the Wu Assassin in 2019 and is currently gracing the TV screens with her main role in the crime drama Big Sky.
So, it goes without saying that the actress is going nowhere anytime soon!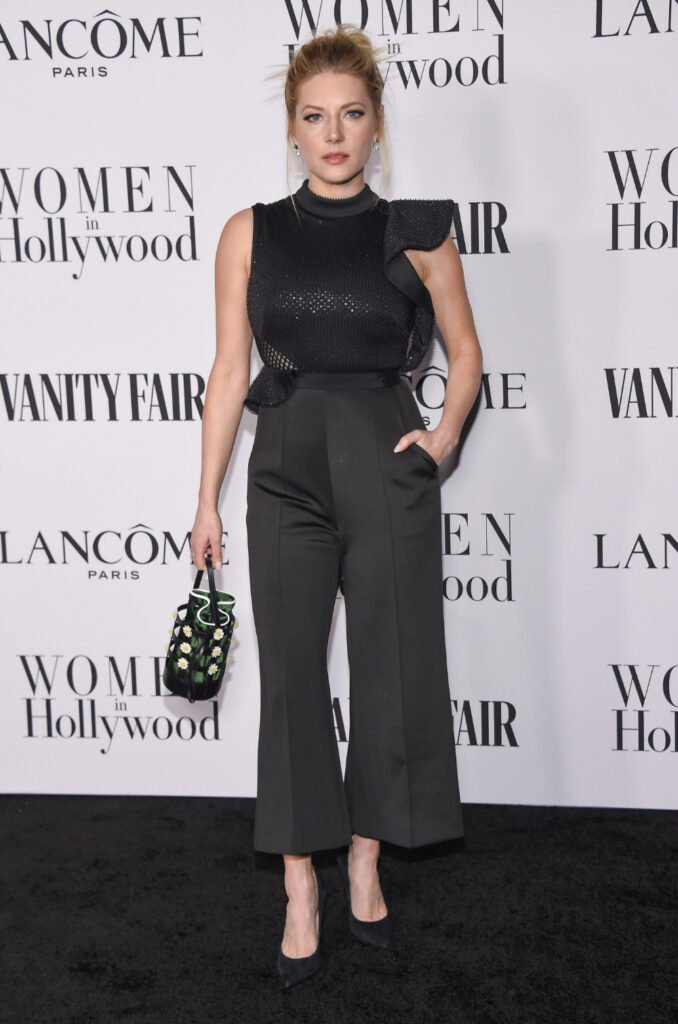 Exciting Facts about Katheryn Winnick's Life
Winnick only spoke Ukrainian until she was eight. After that, her parents got her to learn a second language, English. She also speaks a little bit of Russian, French, and Italian.
Katheryn is the main character named Marie Fischer in the 2017 popular video game Call of Duty: WWII.
The actress made her directing debut with an episode of her show Wu Assassin. She also directed an episode of Vikings.
Katheryn Winnick's Social Media Reach
Winnick has garnered love and fame with her acting and martial arts skills. And, of course, her mesmerizing looks can get anybody thinking about her lifestyle. This results in Winnick's huge fan following on her social media pages.
What face shape does Katheryn Winnick have?
Actress Katheryn Winnick has a beautiful pear-shaped face.
What is Katheryn Winnick's hair color?
Winnick has thick, shiny blonde hair that goes well with her skin complexion. She's also popular for her white hair in her role of Lagertha in Vikings.
What color eyes does Katheryn Winnick have?
Katheryn Winnick has deep blue eyes, which adds a lot to her realistic acting.
Does Katheryn Winnick have tattoos?
Katheryn Winnick doesn't have any permanent tattoos. But she sported some temporary tattoos for her character of Lagertha in Vikings.
Does Katheryn Winnick have a speech impediment?
No, Winnick doesn't have any speech impediment.
Does Katheryn Winnick know martial arts?
Yes, actress Katheryn Winnick has learned martial arts since childhood. She got her first black belt when she was just thirteen. She's professionally taught the art to actors on various movie sets.
Did Katheryn Winnick play in Captain Marvel?
No, Winnick hasn't played any role in the Captain Marvel series.
Did Katheryn Winnick go to college?
Yes, actress and martial artist Katheryn Winnick attended York University, studying kinesiology.
Where does Katheryn Winnick live?
Katheryn Winnick currently lives in Los Angeles.
Katheryn Winnick made an interesting way into Hollywood, which was not initially acting! But with sheer dedication, she won millions of hearts with her acting, actions, and expressions. Hollywood has another such brilliant actress, Renee Olstead, who's winning hearts with her acting!