Kate Winslet is not just a prolific actress but also one of the gorgeous luminaries in the Hollywood Industry. She is known to portray confident, sexy, and powerful women on-screen, which has ultimately led her to become a worldwide sensation.
Known for her unforgettable roles as Rose Dawson in Titanic and Hanna Schmitz in The Reader, among many others, Kate is anything but ordinary. Her unconventional choice of roles has helped this loving mother set a benchmark in the industry!
IN A GIST
Hollywood icon Kate Winslet has a stunning height of 5 feet 7 inches or 170 cm (1.7 m) tall.
Kate Winslet looks timeless as she's maintained her figure at a weight of around 63 kg or 139 pounds.
Born on October 5, Winslet shined bright as a bold Libra! Want to know more about this brazen beauty? Read along to dive into her life story, measurements, and more!
How Old is Kate Winslet?
Born on the 5th of October, 1975, English actress Kate Elizabeth Winslet is living her grand and successful life at the age of 47. Gracing the industry since the early 1990s, Kate is considered one of Hollywood's greatest actresses of all time!
Kate Winslet's Story of Success
Kate Winslet entered the entertainment industry at a very young age and has rapidly soared to success. Be it stage plays, commercials, or award-winning blockbusters, her out-of-the-ordinary role picks have helped her triumph in Hollywood.
Winslet began attending acting classes around the age of seven and got her big break at 17 when she was cast in a murder-conspiracy movie, Heavenly Creatures, in 1994. Her role as an obsessive, revengeful teenager earned her an irreplaceable position in the industry.
Her debut movie opened new doors for her and regularly landed her various opportunities, including James Cameron's chartbuster, Titanic, in 1997. Her passionate cum sensual role as the petite and charming yet sharp-witted Rose DeWitt Bukater made her a global icon.
As her fame kept growing, Kate was nominated, as well as honored with various awards, including four nominations for the Academy Award, making her the youngest actress ever to have been nominated for the Academy Award a maximum number of times.
As of now, Winslet has been bestowed with seven Oscar nominations and won one of them, as the Best Actress for the movie, The Reader, in 2008. Her zeal and hard work have made her flourish in Hollywood, and she is, to date, one of the best artists the industry has ever had.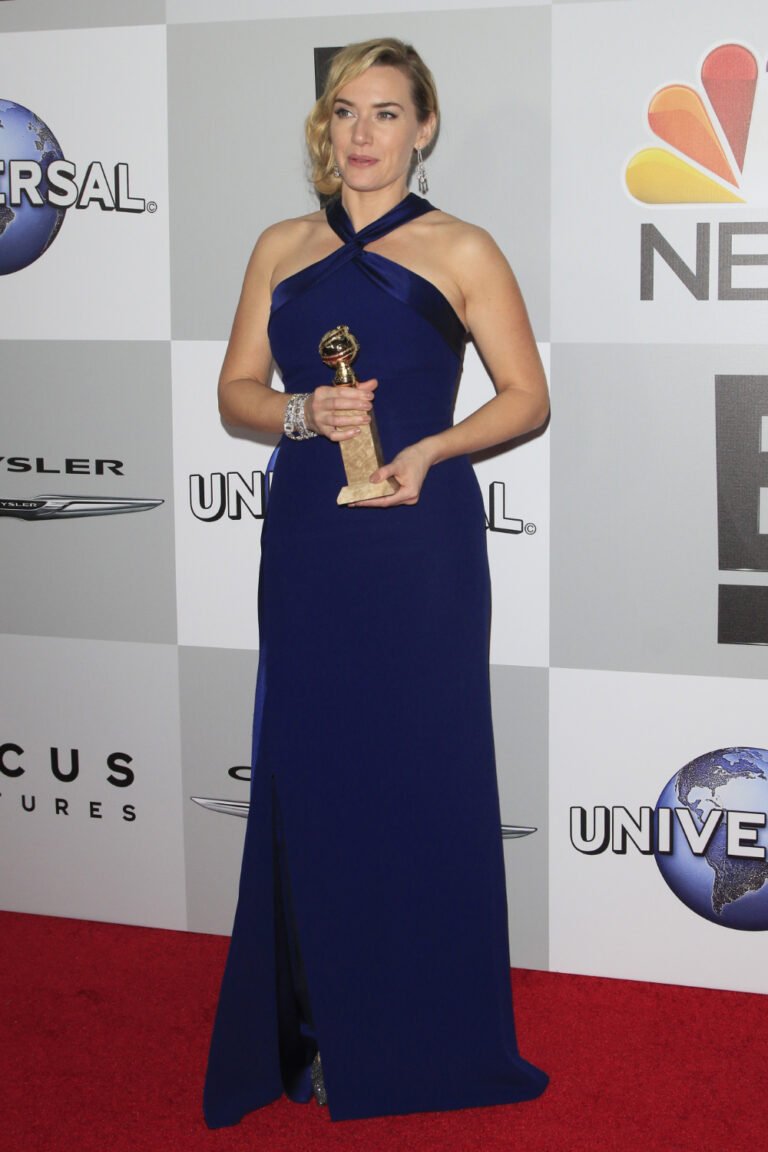 Kate Winslet's Dating History
Kate Winslet has gained worldwide prominence owing to her beauty and elegance. Kate has been married three times as of now and has borne three children out of each of the wedlocks.
A few years into the industry, Kate tied the knot with Jim Threapleton in 1998. They had a daughter two years into their marriage, Mia Honey Threapleton, in 2000. However, the couple called it quits one year after their child, Mia, was born in 2001.
Winslet then met her second husband, Sam Mendes, and got hitched in 2003. The duo conceived soon after, and she gave birth to their son, Joe Alfie Winslet Mendes, later that same year. Seven years into the marriage, Kate ended her union with Mendes too.
Two years after mutual separation from Sam Mendes, Kate married her present husband, Edward Abel Smith, popularly known as Ned Rocknroll, in 2012. Kate and Ned have a son together and are now happily living in New York.
Full Born Name: Kate Elizabeth Winslet
Nickname: Corset Kate, English Rose
Occupation: Actress
Religion: Christian
Date of Birth: 5th October 1975
Birthplace: Reading, Berkshire, England, United Kingdom
Zodiac Sign: Libra
Father's Name: Roger Winslet
Mother's Name: Sally Winslet
Sibling's Name: Anna Winslet, Beth Winslet
Spouse: Jim Threapleton (1998-2001), Sam Mendes (2003-2011), Edward Abel Smith (2012-present)
Children: Mia Threapleton, Joe Mendes, Bear Blaze Winslet
Kate Winslet's Height and Weight
Kate Winslet's height of 5 feet 7 inches or 170 cm (1.7 m) tall has always complimented and helped her roles as an unconventional yet sensuous character. Thanks to her tall stature, she stands out on screen as well as on the red carpets so effortlessly! 
Winslet maintains her healthy, voluptuous figure at a body weight of around 63 kg or 139 pounds. The actress has boasted a healthy figure since her start and even had to face criticism regarding her physical appearance, especially after her role in Titanic. 
Her athletic shoulders and fleshy cheeks did not go well with the critiques. Nonetheless, the confident Kate Winslet rose to become the icon she is today!
The credit for Winslet's sultry and confident appearance entirely goes to her diligent workout sessions and focused diet. Kate is known to have a purely vegetarian or vegan diet.  
As for her workout, the award-winning actress does not believe in rigorous workout regimes and opts for some laid-back activities, such as yoga, evening walks with her dogs, and some cardio, to name a few. She is also regular with Pilates.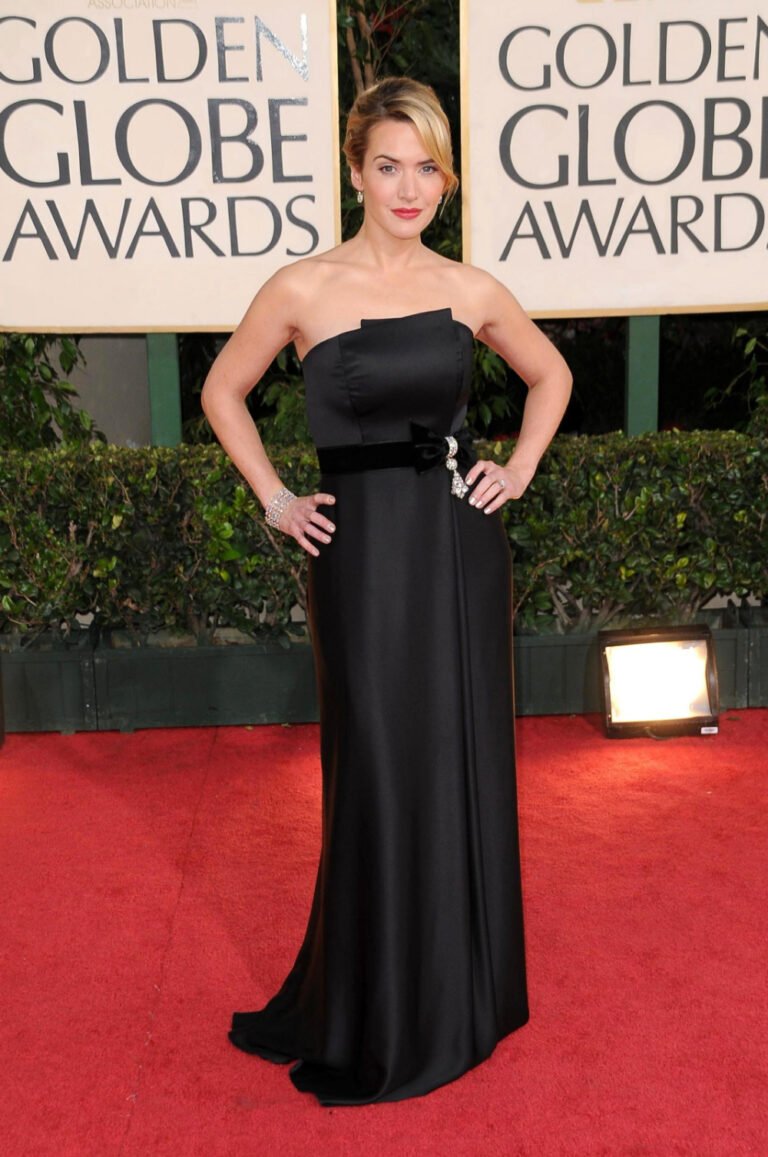 Kate Winslet's Body Measurements and Iconic Features
Kate Winslet is incredibly popular for her curvaceous figure, which has close body measurements of 38-27-39 inches or 97-69-99 cm. The renowned actress has always been against the standard skinny frame that most actresses go for. And we're proud of her for that! 
Winslet is truly blessed with natural beauty in all senses. Be it her flawlessly glowing oval-shaped face, spellbinding blue eyes, or naturally blonde locks, every single feature of her appearance is spot on!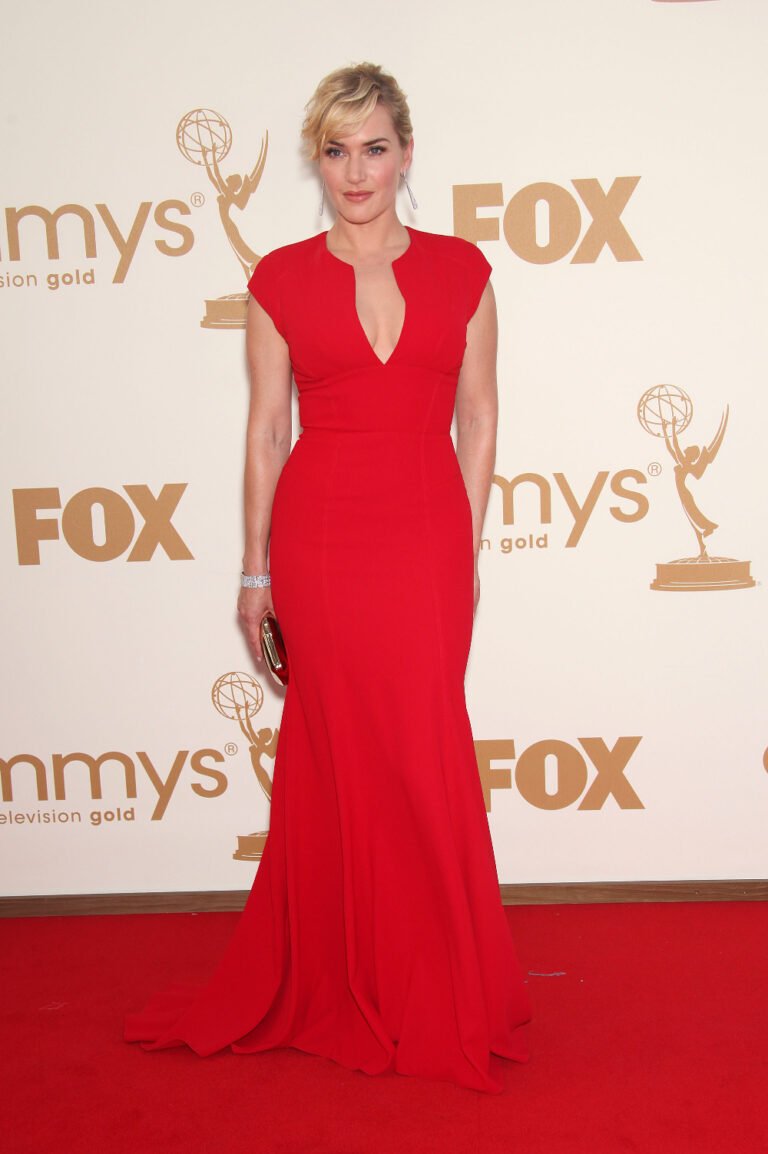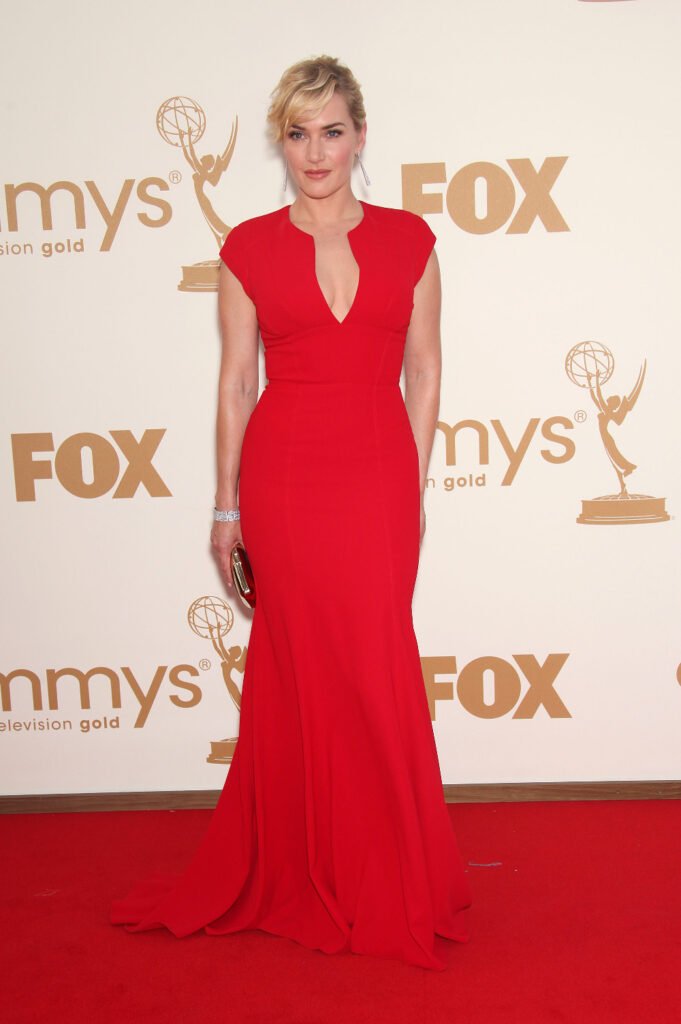 Kate Winslet's Shapely Bosom
One thing that is sure to catch your attention when you look at Kate Winslet is her well-endowed figure, with a voluptuous and shapely bosom. And Winslet appears to flaunt her breast size of 38 inches in a bra size 36D, with a cup size D.
Kate has proudly flaunted her bosomy body in various award shows as she walks down the red carpet, be it the Oscar, the Insider Awards, or the Academy Awards. Kate Winslet is incredibly confident in her own skin on and off-screen.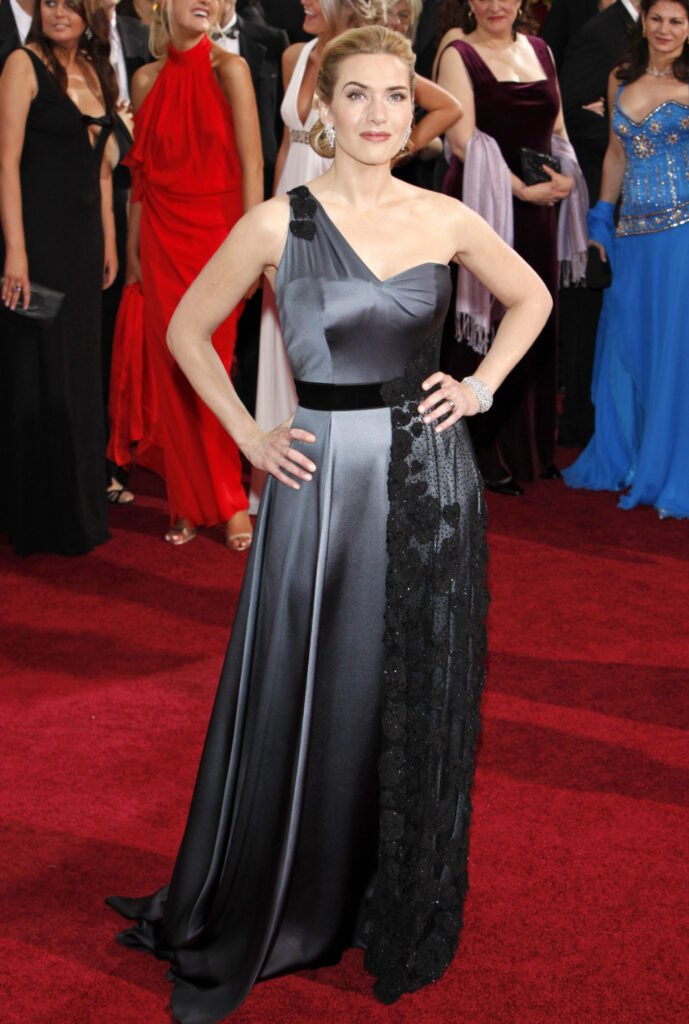 | | |
| --- | --- |
| Height | 5 feet 7 inches or 170 cm (1.7 m) |
| Weight | 63 kg or 139 pounds |
| Face Shape | Heart |
| Breast Size | 38 inches |
| Bra Size | 36D |
| Cup Size | D |
| Body Measurements | 38-27-39 inches or 97-69-99 cm |
| Figure | Hourglass |
| Shoe Size | 11 (US) or 42 (EU) or 9 (UK) |
| Dress Size | 6 (US) or 38 (EU) or 10 (UK) |
| Eyes Color | Blue |
| Hair Color | Blonde |
Disclaimer
Kate Winslet's Net Worth
Legendary actress Kate Winslet has worked exceptionally hard as an actress, and it bore fruit, resulting in the magnificent success, fame, and fortune she's earned. The queen of countless hit films like Titanic and The Reader, Winslet's splendid net worth of $65 million as of 2023 is perfectly justified!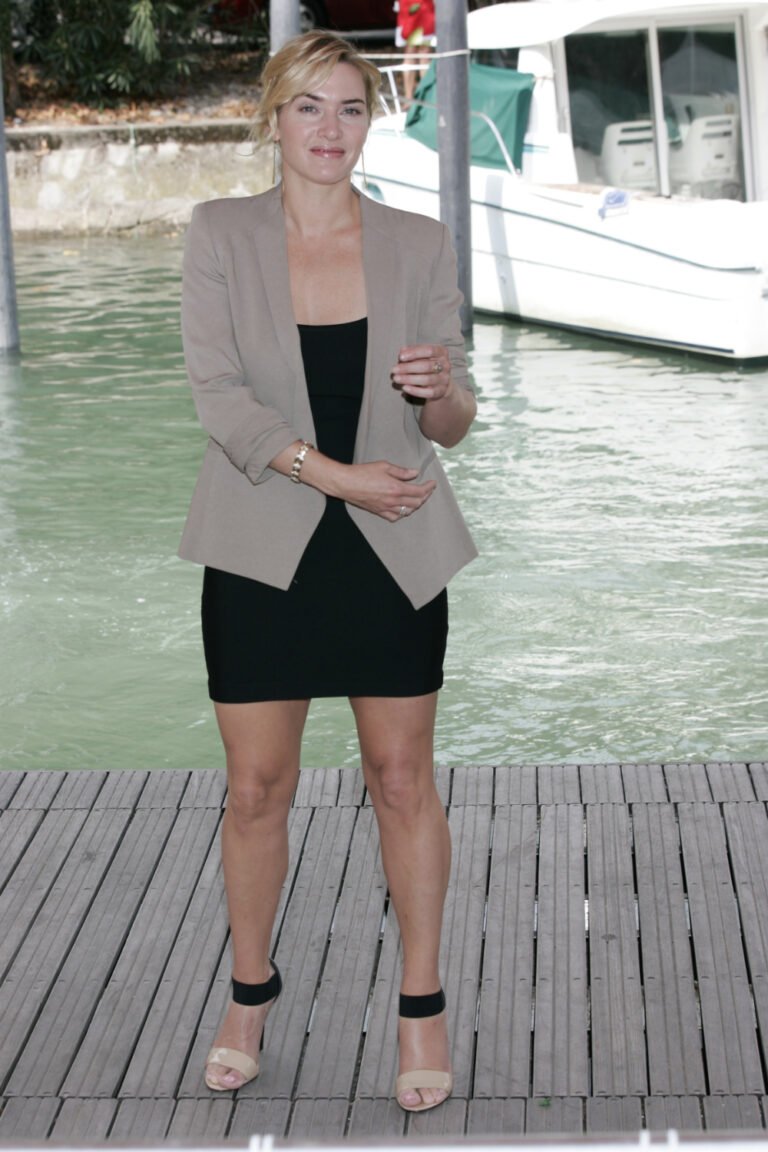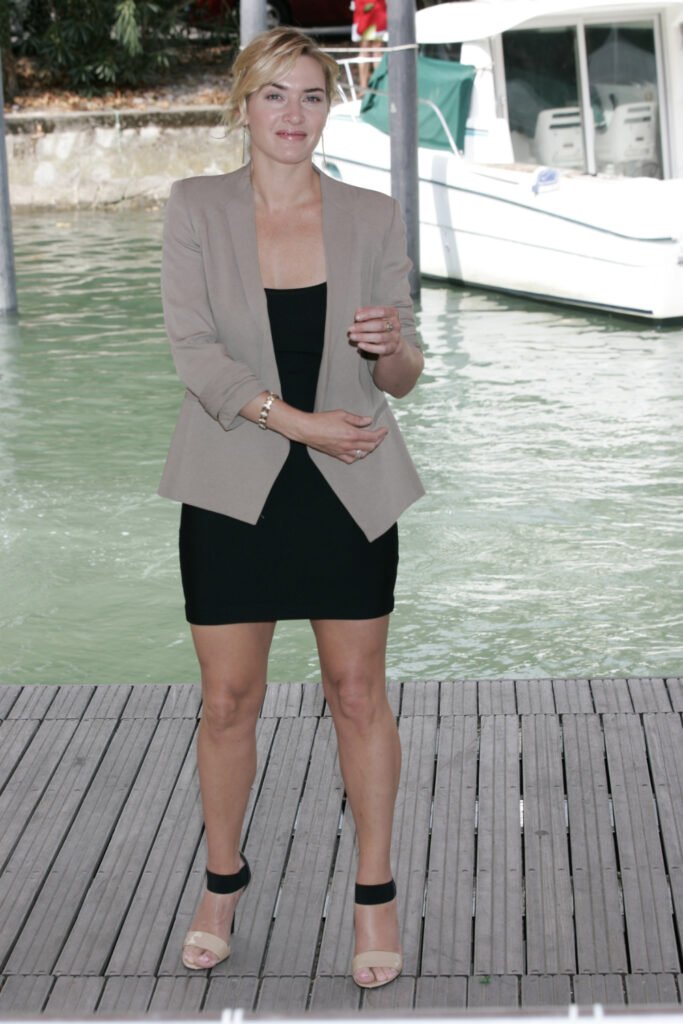 A Few Favorites of Kate Winslet
Favorite Food: Spinach, Kale, Cucumbers
Favorite Book: Made in Italy: Food and Stories
Fun Facts About Kate Winslet
One of the fun facts that very few people know about is that when Kate Winslet married her third husband, Ned Rocknroll, Leonardo DiCaprio gave her away to him in the ceremony.
Kate Winslet's third son's name is Bear Blaze Winslet, which has major significance. The name 'Bear' is also the nickname of her old friend, whereas she named her son 'Blaze' because she and Net met for the first time in a house fire!
Last but not least, it is not even surprising to know that Kate Winslet was not asked to audition for any role after the release of Titanic.
What face shape does Kate Winslet have?
Kate Winslet has a perfect heart-shaped face. Her face is a bit narrow on the top, which includes her forehead, and wider around her cheeks. But it starts to narrow down as it comes toward the chin. This helps elevate her cheekbones too.
What is Kate Winslet's hair color?
Kate Winslet has beautiful blonde hair, perfectly matching her rosy cheeks and bright, fair, and flawless skin.
What color eyes does Kate Winslet have?
Kate Winslet has ocean blue eyes, which highly complement her overall skin tone, her blonde hair, and her bright smile.
Does Kate Winslet have a tattoo?
Kate Winslet has two tattoos, both of which are on her arms. The first tattoo is on her left arm, which signifies the Triple Goddess, and the second tattoo is on her right arm, indicating the memory of the teamwork during the making of the movie Blackbird.
Does Kate Winslet have an Oscar?
Kate Winslet won an Oscar in 2009 for her performance in the 2008 movie, The Reader, for the title, "Best Performance by an Actress in a Leading Role." Winslet has been nominated for the Oscar a total of 7 times.
Is Kate Winslet vegan?
Kate Winslet has been known for following a vegetarian lifestyle for a very long time. But reportedly, her husband is vegan, so it's likely that Kate Winslet has also become a vegan.
Can Kate Winslet speak German?
Yes, Kate can speak the German language.
Did Kate Winslet play in Avatar?
Yes, Kate played the role of Ronal in the latest epic sci-fi film Avatar: The Way of Water. She's also reprising the role in Avatar 3, which is planned to release in 2024.
Did Kate Winslet go to acting school?
Winslet attended Redroofs Theatre School to study drama.
Kate Winslet is a global sensation who is incredibly happy, comfortable, and proud of her looks. She started her career with a commercial and has been unstoppable thereafter. Her attitude towards life reminds us of the gorgeous actress Pamela Anderson. If you wish to know more about her, don't miss out on her success story and more!