Jessie Graff, labeled "the modern-day Wonder Woman," has ruled the world with her strength and determination. Jessie has broken many records throughout her career and continues to break several stereotypes.
If you want to learn more about this stunt woman, read on as we go over her body measurements, dating history, and more.
Jessie Graff's Story of Success
Jessie Graff was born in the United States on January 12, 1984, in New York City. She was the only child. Jessie had begun taking circus classes when she was six years old.
Graff first became interested in gymnastics when she was nine years old, and she did competitive gymnastics for six years. She had also spent six years as a member of the Frederick Gymnastics Club.
Jessie had majored in aerospace engineering before deciding to pursue a theater degree. She was also a Taekwondo and Kung Fu black belt.
Graff began her acting career in 2007 as a stuntwoman. She has been in a number of television episodes and films since then. In addition, Graff is one of the top performers of American Ninja Warrior.
Jessie, on a fifth-season American Ninja Warrior, became the first woman to qualify for a City Finals course. However, she was unable to complete it.
She made a remarkable comeback in season 8, being the first woman in history to climb the new 14 1/2-foot Warped Wall and get to the city finals. She was also the first American woman who represented the United States in Stage 2 in Las Vegas.
Jessie has also worked in several television shows and films as a stuntwoman. Some of her major works include Wonder Woman and Wonder Woman 1984, in which she has not only portrayed a side character but also worked as a stunt double for Gal Gadot.
She has also worked as a stunt double for other major superhero franchises, including X-Men: First Class and Supergirl.
Jessie Graff has a thriving career as a stuntwoman with numerous films and shows under her belt, and she is adored by her fans both nationally and internationally.
Jessie Graff's Height and Weight
With her exceptional height and physique, Jessie Graff demonstrates to the world that true beauty is not fragile. She stands 5 feet 8 inches or 173 cm (1.73 m) tall, and her weight is only 57 kg or 126 pounds.
Jessie's attractive body is the result of a well-balanced and managed diet. Graff entirely eliminated fried foods, sweets, and refined sugars from her diet.
Moreover, she eats snacks every three to five hours. Her meals consist of one to two servings of protein, fruits, carbohydrates, grains, and a variety of green vegetables.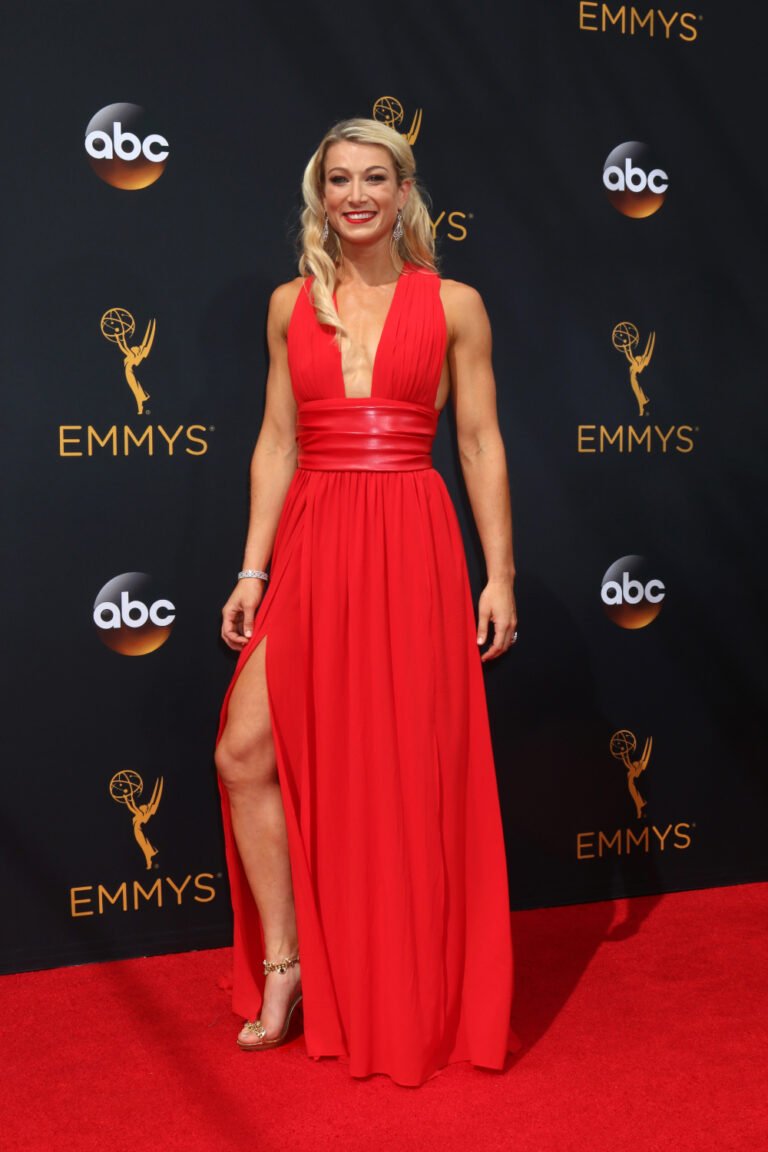 Jessie Graff's Secret Love Life
Jessie Graff is one of the handful of celebrities who have managed to keep her personal life entirely private despite her fame.
There are no rumors in the media regarding her love life. There is no information available about her past or current relationships. She never made her dating history a talking point.
As a result, ascertaining whether she is currently single or in a relationship is tricky. We can only hope she has a wonderful love life.
Full Born Name: Jessica Lauren Graff
Nickname: Jessie, Tumbleweed
Occupation: Stuntwoman, Actress, Television Personality
Religion: Christian
Date of Birth: January 12, 1984
Birthplace: New York City, New York, United States
Zodiac Sign: Capricorn
Father Name: Tom Graff
Mother Name: Ginny MacColl
Sibling Names: None
Spouse: None
Children: None
Jessie Graff's Body Measurements
Jessie Graff has a sturdy and well-kept physique that works exceptionally well for her stunt roles. Her body measurements are 37-27-36 in or 94-68.5-91.5 cm.
As a stuntwoman, Jessie puts in a lot of effort to stay in shape and maintain her agility for the stunts and competitions. For this, Jessie's workout is set up in a three-day cycle.
It's divided into three parts: push day, pull day, and leg day. The first day is for boxing and pushing weights such as bench press, shoulder press, lateral and front raises, etc.
On the second day, she does a series of pull-ups as well as weight-lifting exercises like rows and curls. The third day is for leg exercises.
Jessie Graff's Ample Bosom
With her flawless athletic physique and attractive assets, Jessie Graff can instantly turn up the heat. Her breast size is 37 inches and her bra size is 36A with a cup size of A.
Jessie Graff has enthralled her followers not just with her daredevil stunts but also with her fierce figure. Jessie has appeared in a number of bikini photoshoots that have awed her fans.
| | |
| --- | --- |
| Height | 5 feet 8 inches or 173 cm (1.73 m) |
| Weight | 57 kg or 126 pounds |
| Breast Size | 37 inches |
| Bra Size | 36A |
| Cup Size | A |
| Body Measurements | 37-27-36 in or 94-68.5-91.5 cm |
| Figure | Athletic |
| Chest Size | 37 inches or 94 cm |
| Waist Size | 27 inches or 68.5 cm |
| Hips Size | 36 inches or 91.5 cm |
| Shoe Size | 8 (US) or 38.5 (EU) or 6 (UK) |
| Dress Size | 4 (US) or 36 (EU) or 8 (UK) |
| Eyes Color | Blue |
| Hair Color | Blonde |
Jessie Graff's Net Worth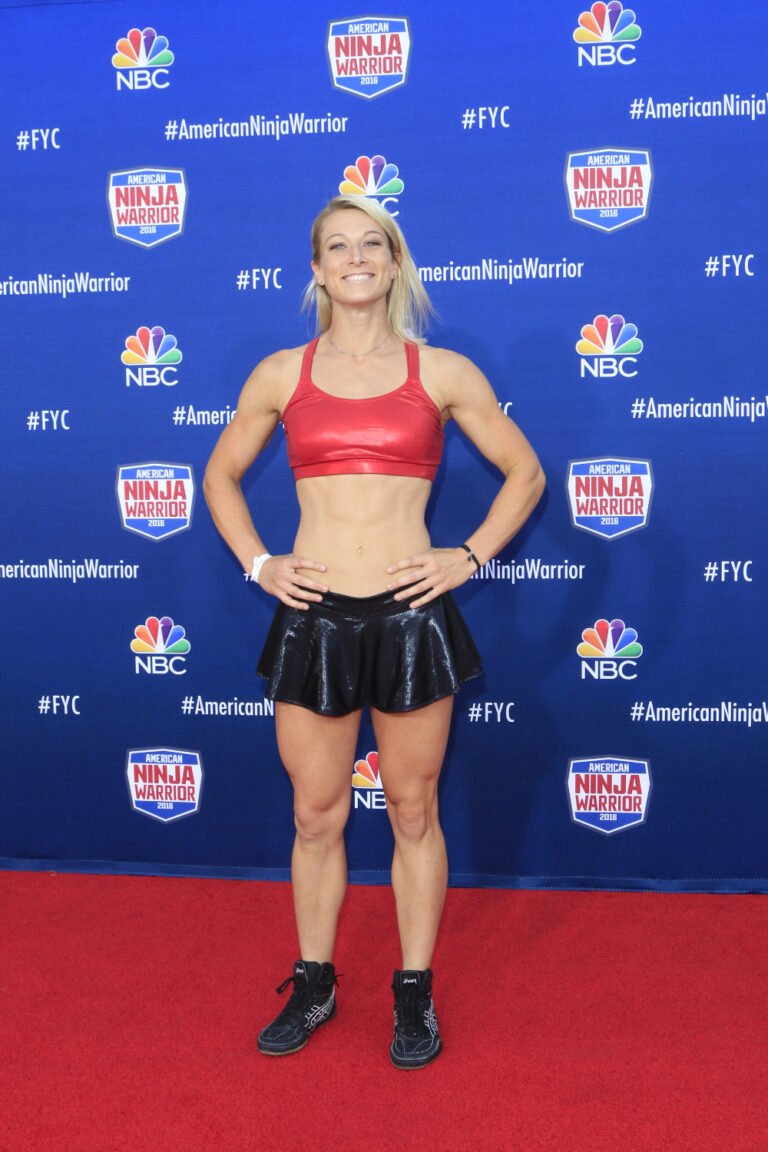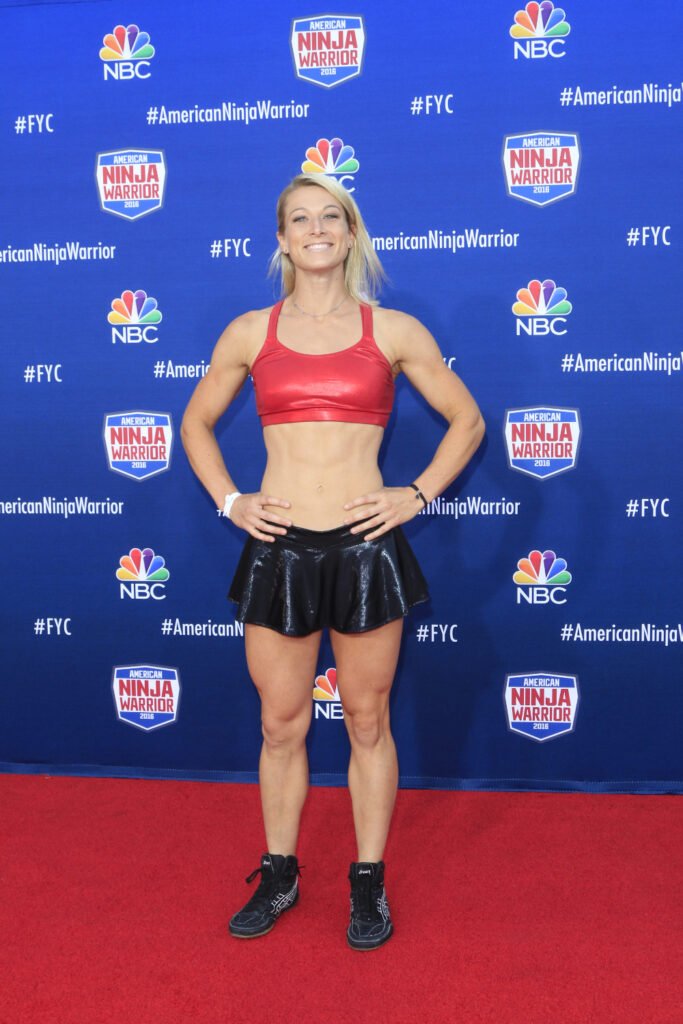 Jessie Graff has worked as a stuntwoman for a long time. She has appeared in a number of Hollywood blockbusters and various commercials. Graff has a few endorsements as well. All this adds to her estimated net worth of $3.5 million as of 2022.
Jessie Graff's Most Loved Things:
Favorite Condiments: Bragg's Liquid Aminos
Favorite Dessert: Greek yogurt with a handful of dark chocolate chips
Awards that Jessie Graff Has Been Nominated For And Won
Screen Actors Guild Awards: Outstanding Action Performance by a Stunt Ensemble in a Motion Picture, 2018, 2021 (Winner)
Screen Actors Guild Awards: Outstanding Action Performance by a Stunt Ensemble in a Motion Picture, 2019, 2012, 2010 (Nomination)
Action on Film International Film Festival, USA: Breakout Action Star – Female, 2012 (Nomination)
Taurus World Stunt Awards: Best Overall Stunt by a Stunt Woman, 2021 (Nomination)
A Few Fun Facts About Jessie Graff
Jessie Graff was Track team Captain, Honor Roll student, and member of the National Honor Society.
She kept her pet name Sammo Hog on her idol martial artist and actor Sammo Kam-Bo Hung.
What face shape does Jessie Graff have?
Jessie Graff has an oval-shaped face with a broad forehead and high cheekbones that makes her look absolutely adorable.
What is Jessie Graff's hair color?
Jessie Graff has shoulder-length Blonde color hair that fits her personality well and seems just right with all her outfits.
What color eyes does Jessie Graff have?
Jessie Graff has beautiful blue eyes that you can find yourself getting lost in a little too often.
Does Jessie Graff have a BLM tattoo?
No, Jessie Graff only had a sticker of it during the women's special episode of American Ninja Warrior.
Is Jessie Graff in Wonder Woman?
Yes, Jessie Graff worked as a stuntwoman in Wonder Woman.
Does Jessie Graff win Titan Games?
No, Jessie Graff didn't win the titan games.
Can Jessie Graff sing?
Yes, Jessie Graff can sing. In fact, she has sung the original lyrics in her own Ninja song.
Is Jessie Graff vegan?
No, Jessie Graff is not a vegan.
Where does Jessie Graff live?
Jessie Graff lives in Los Angeles, California.
Jessie's journey is truly inspirational to all. She presents a powerful example for girls and women all across the world, proving that beauty does not lie in fragility. Jessie is being adored by her fans, just like Gabrielle Union. Read on to know more about this American actress.