From a promising young starlet to a 20-something actress to an icon in her 30s, Diane Lane identifies with blockbusters, method acting, and class acts!
But it wasn't always roses and sunshine for Diane. She went down a spiral in her 20s to the point where everyone thought her career was over. But Diane rose like a phoenix and starred in cult classics like Unfaithful and Man of Steel, re-establishing an era that's still going strong!
IN A GIST
Diane Lane stands tall at 5 feet and 7 inches or 170 cm.
She has a slim figure and weighs around 57 kg or 126 pounds.
Her birthday falls on the 22nd of January, and she is 58 years old.
Diane made her stage debut at the tender age of six. Continue reading to know more about her education, family, measurements, and more!
Diane Lane's Age and Birthday
The highly acclaimed actress Diane Lane celebrates her birthday on the 22nd of January under the star sign Aquarius. Born in 1965, Diane is 58 years old and hooked on living a beautiful life.
Diane Lane's Education
Diane enrolled in a program at Hunter College High School, Manhattan, at the age of 12. However, she couldn't keep up with her grades as she constantly worked on several productions.
Diane Lane's Family Background
Diane was born in New York City to Colleen Leigh Farrington and Burton Eugene Lane, who were divorced when Diane was only 13 days old. So, she moved to Mexico to live with her mother until she was six, and her father won her custody.
Diane, once again, moved to Georgia with her father. The two struggled to settle down, and Diane even accompanied her father in his taxi for rides.
By the time she turned 15, Diane had already worked hard to stay independent from her father's custody. Soon she flew to Los Angeles to make a career in acting.
The conditions she grew up in explain why young Diane was determined to build her own life. She, however, reconciled with her mother and stayed close to her father until his passing in 2002.
Now, Diane has a daughter from her first marriage with actor Christopher Lambert. Her second marriage to actor Josh Brolin ended in 2013.
A Quick Glance at Diane Lane's Career
Diane was only six when she made her stage debut in a production of Medea in New York. At 12, she was cast in Joseph Papp's production of The Cherry Orchard, capturing Hollywood's attention.
At 14, she debuted in her first feature film, A Little Romance. Her co-star, Sir Laurence Olivier, spoke highly of Diane's performance, referring to her as the new Grace Kelly.
Despite her breakthrough performance in critically acclaimed films The Outsiders and Rumble Fish, Diane suffered a great setback. Most of her films bombed at the box office, hinting that her era was probably over.
She went back to Georgia to live with her mother for the next three years but returned with a bang! She starred in the mega-hit TV mini-series Lonesome Dove earning an Emmy nomination, and slowly but surely came back into the business!
Lane reached a global audience in 2013 when she nailed the role of Martha Kent in Zack Snyder's Man of Steel. She reprised the role in Batman V Superman: Dawn of Justice and Justice League.
Diane also starred in some classics, including The Perfect Storm, Unfaithful, and Under the Tuscan Sun, winning several honors, including Academy Award, Golden Globe, and Emmy nominations.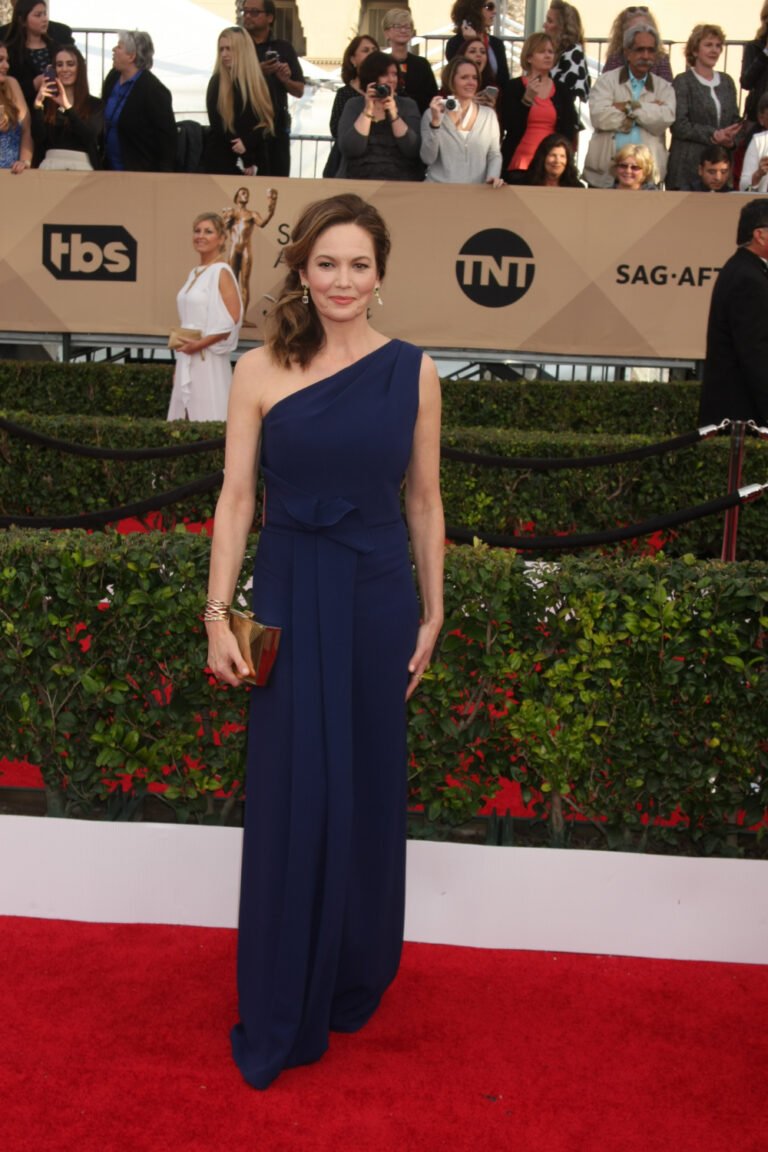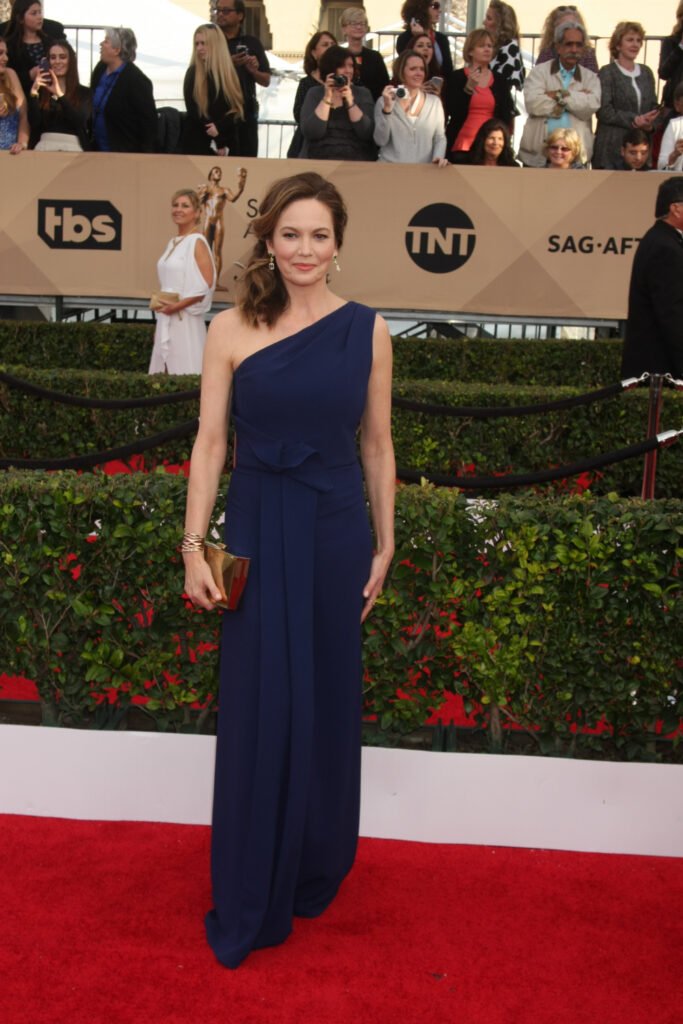 Full born name: Diane Colleen Lane
Nicknames: Diane
Occupation: Actress
Date of birth: 22 January 1965
Birthplace: New York City, USA
Zodiac sign: Aquarius
Father name: Colleen Leigh Farrington
Mother name: Burton Eugene Lane
Spouse: Christopher Lambert (div. 1994); Josh Brolin (div. 2013)
Children: Eleanor Jasmine Lambert
Diane Lane's Imposing Height and Weight
Diane stands gorgeous at 5 feet and 7 inches or 170 cm (1.7 m) and weighs around 57 kg or 126 pounds. Being true to her profession, Diane keeps a toned body that meets the demands of her roles.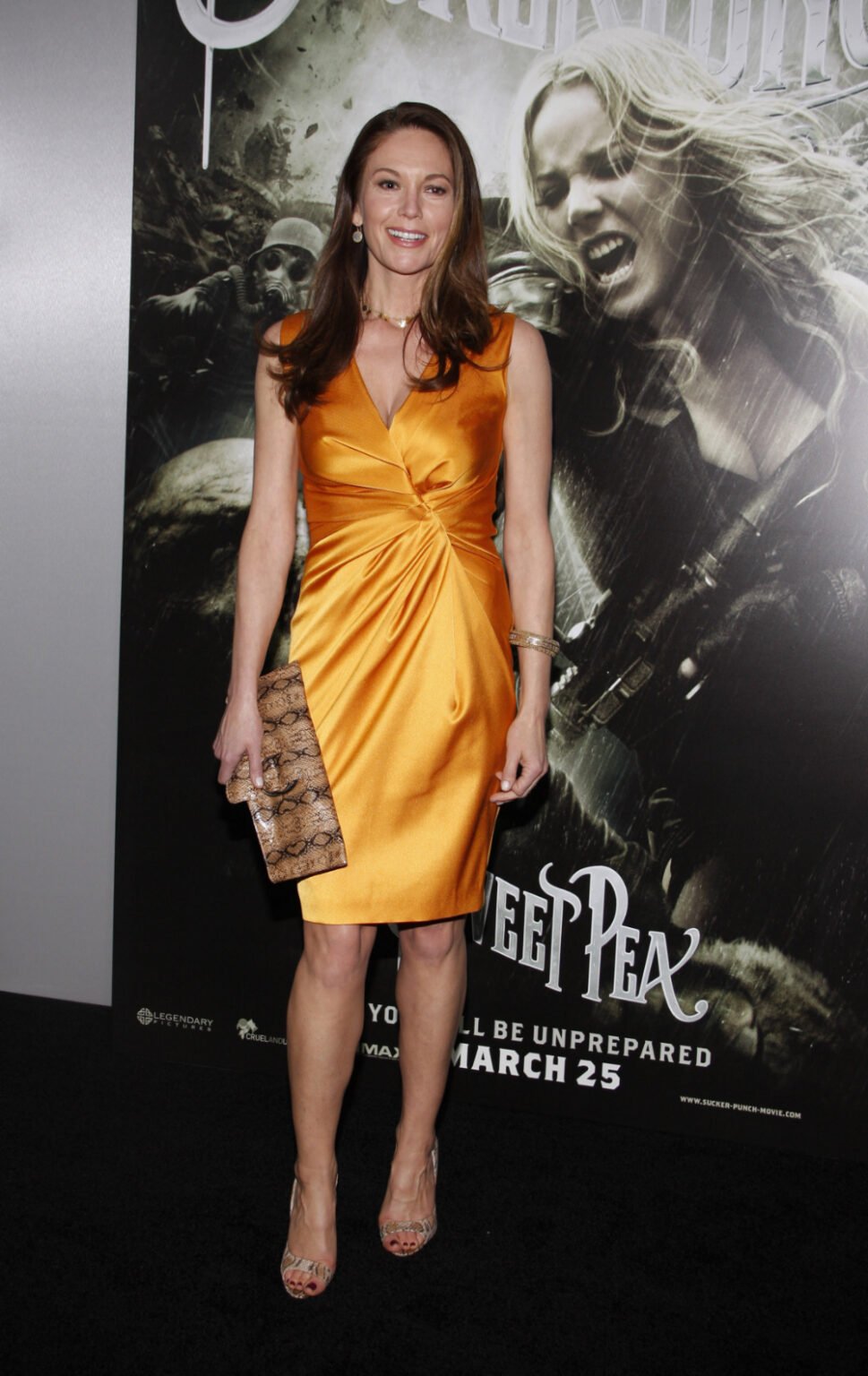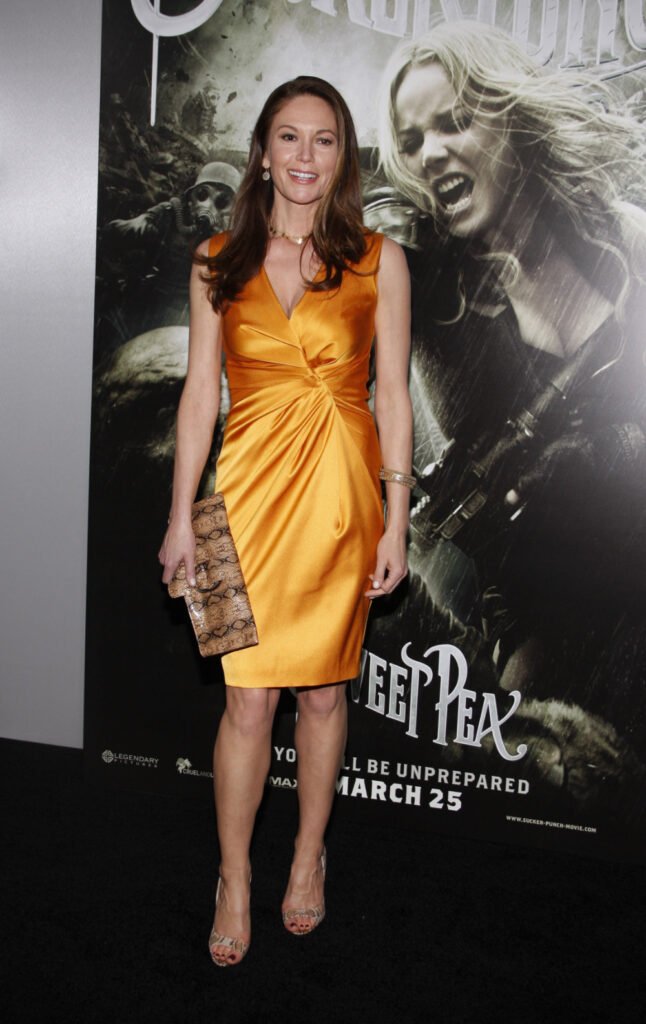 Diane Lane's Body Measurements and Physical Traits
Diane Lane's stunning figure has possible body measurements of 37-26-36 in or 94-67-92 cm, and she seemingly wears a bra size 32C with a cup size C.
Diane's beautiful heart-shaped face is truly out of this world. Even in her 50s, her sparkling gray eyes and lush dark brown hair can make our hearts skip a beat or two!
| | |
| --- | --- |
| Height | 5 feet and 7 inches or 170 cm (1.7 m) |
| Weight | 57 kg or 126 pounds |
| Face Shape | Heart-shaped |
| Bra Size | 32C |
| Cup Size | C |
| Figure | Slim |
| Body Measurements | 37-26-36 in or 94-67-92 cm |
| Shoe Size | 8 (US) or 38.5 (EU) or 6 (UK) |
| Dress Size | 6 (US) or 38 (EU) or 10 (UK) |
| Eyes Color | Gray |
| Hair Color | Dark Brown |
Disclaimer
Diane Lane's Net Worth
With a career spanning four decades, Diane has starred in some cult classics and remained in the continuous spotlight. Her estimated net worth is, thus, around $40 million as of 2023, which would only increase with time.
Fun Facts About Diane Lane
Diane works with Heifer International, a world hunger charity. She also supports Artists for Peace and Justice and the BrandAID Project. A woman with a heart and mission!
She was one of People Magazine's 'Most Beautiful People in the World' in 2003.
Diane was only 14 when she appeared on the cover of Time magazine in 1979.
She was already a multi-millionaire by the time she was 18.
Her father passed away a few days before the release of Unfaithful, a movie for which she earned an Oscar nomination.
What face shape does Diane Lane have?
Diane Lane has a beautiful heart-shaped face that truly brings out her defined jawline and expressive eyes. 
What is Diane Lane's hair color?   
Diane has mesmerizing dark brown hair that perfectly suits her light complexion and sharp features. 
What color eyes does Diane Lane have?    
She has gray eyes that sparkle whenever Diane smiles at her audience.
Does Diane Lane have different colored eyes?  
Diane has gray eyes that you don't come across often; it really suits her face. 
Did Diane Lane win an oscar?        
Diane earned an Oscar nomination for Best Actress for her performance in the 2002 film, Unfaithful, but she didn't win it.
Did Diane Lane sing in Streets of Fire?
Diane Lane didn't sing but lip-synced to the vocals of Holly Sherwood in Streets of Fire. 
Was Diane Lane in Law and Order?     
Diane Neal, not Diane Lane, was in Law and Order, playing Casey Novak in the TV series.  
Did Diane Lane go to college?  
Diane Lane enrolled in a program at Hunter College High School but couldn't perform due to her work commitments in several productions. 
Where does Diane Lane live?
Diane Lane lives in Los Angeles, California, USA. 
Diane Lane brings the kind of quality to her roles that's pretty rare these days. She is, thus, iconic in every sense of the word. Lane's beauty and talent truly mesmerize us, just like her fellow American actress, Christina Applegate. Join us to know Applegate more!