Diane Kruger's story is one to tell the dreamers and get inspired from. She's the true meaning of dream and dream big.
Starting as a hopeful ballerina, she is now one of the world's top models and actresses. From being a brand ambassador for Jaeger-LeCoultre to being the face of Calvin Klein, Kruger's success is inevitable!
IN A GIST
Defining grace, German actress Diane Kruger stands tall at 5 feet 7 inches or 170 cm (1.70 m).
She lives to live well, which shows with her well-maintained weight of 56 kg or 123 pounds.
While no one can guess her age by the looks of it, Kruger is 46 years old, and her birthday is on 15 July 1976. Read on to explore more about her career, measurements, etc.
Diane Kruger's Age and Birthday
Inglourious Basterds star Diane Kruger's birthday is on 15 July 1976, and she is 46 years old. However, her youthful face does not give her true age away.
Diane Kruger's Education Background
Diane Kruger was brought up in West Germany and had an all-around Catholic upbringing in a Catholic school. Since she was studying in Germany, her English wasn't too great. So she went on a student exchange program that would help her cope with the language.
Before entering the acting and modeling world, Kruger had dreams of being a ballerina. She tried to fulfill that dream by auditioning for the Royal Ballet School in London. Unfortunately, owing to a knee injury, she couldn't continue.
Finally, Kruger moved to Paris, began learning French, and kickstarted her modeling career.
Diane Kruger's Family
Born as Diane Heidkruger, she has a Polish grandmother. She was brought up in Germany alongside her younger brother Stefan. Their parents are Maria-Theresa Heidkrüger and Hans-Heinrich Heidkrüger.
The 46-year-old actress got married to French actor and director Guillaume Canet in 2001, but the couple divorced four years later in 2006. She is currently engaged to the American actor Norman Reedus of Walking Dead.
From Diane's Instagram, it is evident that she and Reedus enjoy a fun-filled and understanding relationship. Their daughter Nova Tennessee was born in 2018, and the couple loves spending quality family time together.
Diane Kruger's Climb to Fame
Diane Kruger's journey to fame began with a career in modeling. She scored a place in campaigns with top designer brands like Yves Saint Laurent and Chanel.
Kruger walked the ramp for Marc Jacobs, D&G, etc., and her elegance was splashed across the covers of popular magazines like Vogue, Marie Claire, and others. Then, she switched to acting.
Kruger's first film came out in 2002; The Piano Player. After that, she worked in many hit films like National Treasure, sharing the screen with Nicolas Cage and Sean Bean.
Kruger is well known and loved for her role as a German actress in the famous 2009 Tarantino film Inglourious Basterds. She was nominated for Best Supporting Actress at Screen Actors Guild for her performance.
Her performance as Anna in the film Mr. Nobody was also praised a lot. Kruger's brilliance also got her to become a jury member twice; at the 2012 Cannes Film Festival and the 2015 Venice Film Festival.
In her entire career so far, Diane Kruger has done at least 40 films and won 9 prestigious awards, including Screen Actors Guild Awards and Best Actress at the 2017 Cannes Film Festival.
Most recently, she was seen in the 2022 films Out of the Blue and Marlowe. She also played in the TV series Swimming with Sharks. And last but not least, she authored a children's book called A Name From the Sky in October 2022.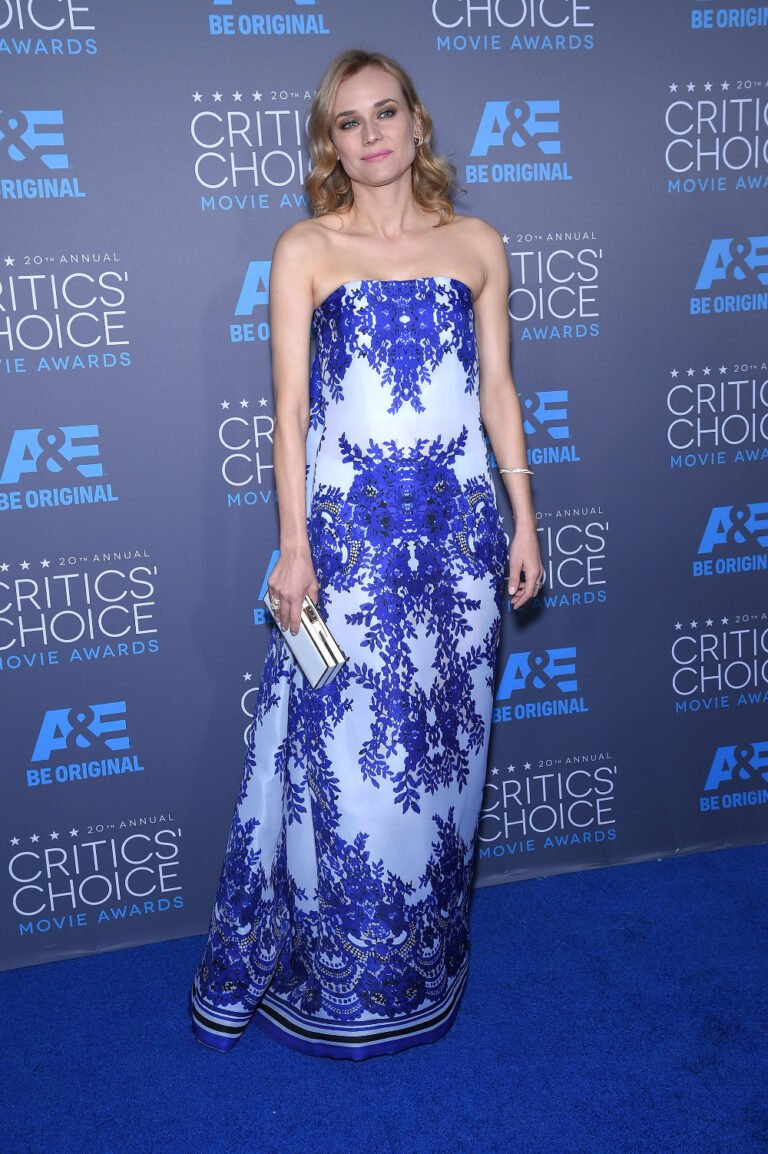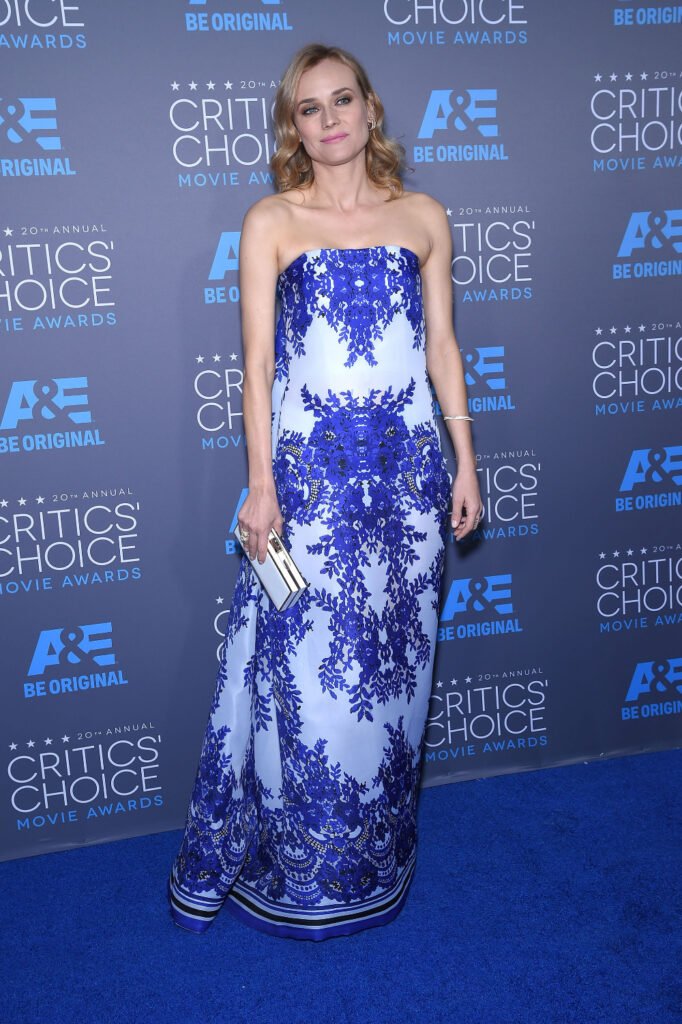 Full Born Name: Diane Heidkrüger
Nicknames: Diane
Date of Birth: 15 July 1976
Birthplace: Algermissen, Lower Saxony, West Germany
Zodiac Sign: Cancer
Father Name: Hans-Heinrich Heidkrüger
Mother Name: Maria-Theresa Heidkrüger
Siblings Name: Stefan Heidkrüger
Spouse: Guillaume Canet (2001- 2006)​
Children: Nova Tennessee
Diane Kruger's Height and Weight
The Cannes award-winning actress has been known for her looks, which is no surprise looking at her good height of 5 feet 7 inches or 170 cm (1.70 m). As a model, Kruger is admired for her curves, and she maintains a weight of 56 kg or 123 pounds.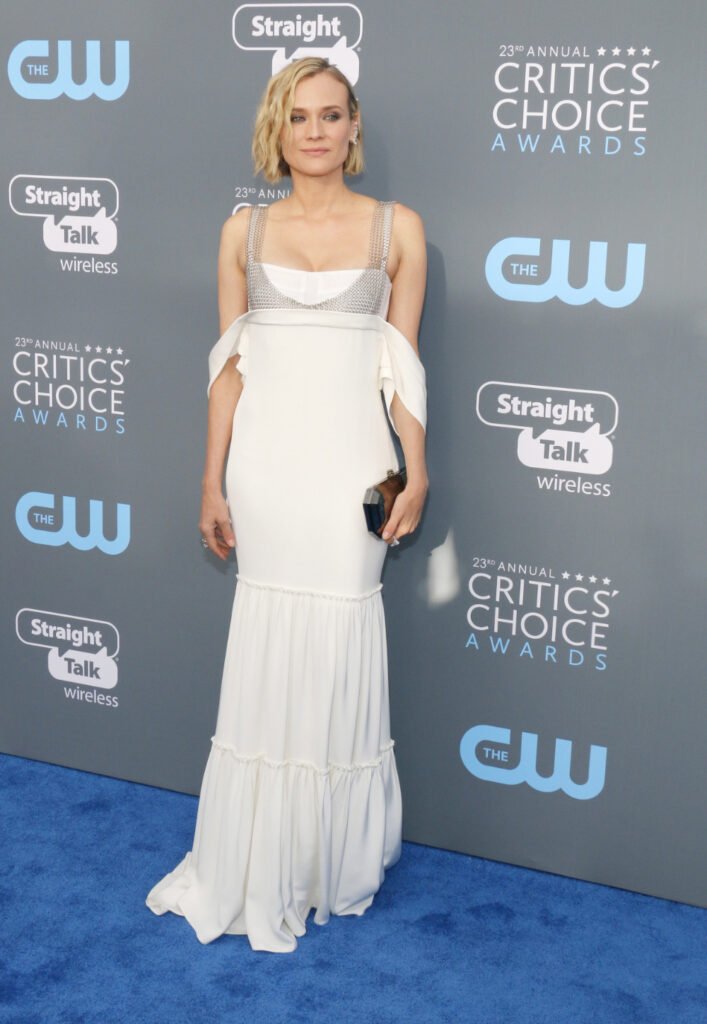 Diane Kruger's Body Measurements and Physical Traits
Kruger's looks are always jaw-dropping, whether in an Armani or on the cover page of Tatler magazine.
Outfits don't just fit but rather flow into her body which has measurements of around 33-23-35 inches or 83.8-58-88.9 cm. Having a petite figure, it seems Kruger wears a bra size 32B with a cup size B.
Diane Kruger has always maintained a sheen on her square-shaped face that brings out her strong jawlines.
Her unique match of green eyes with blond hair goes with every kind of makeup and her latest love for black outfits. She looked bold and beautiful as she donned a stunning all-black sequined two-piece at the GQ Men of the Year Awards in Berlin.
What does Diane Kruger do to Stay in Shape?
It's common knowledge that walking is a great form of cardio, so Kruger loves walking around while traveling and otherwise. Sometimes with her daughter and sometimes alone, she never misses a chance to put one foot after the other.
When it comes to diet, the actress loves her desserts, especially to celebrate special occasions. She likes treating herself to a glass of wine and a big plate of fries or oysters. She relishes a big smoothie bowl of seeds and fruits for the perfect nutritious value.
| | |
| --- | --- |
| Height | 5 feet 7 inches or 170 cm (1.70 m) |
| Weight | 56 kg or 123 pounds |
| Face Shape | Square |
| Bra Size | 32B |
| Cup Size | B |
| Body Measurements | 33-23-35 inches or 83.8-58-88.9 cm |
| Shoe Size | 8 (US) or 39 (EU) or 6 (UK) |
| Dress Size | 2 (US) or 34 (EU) or 6 (UK) |
| Eyes Color | Green |
| Hair Color | Blonde |
Disclaimer
Diane Kruger's Social Media Following
Kruger's popularity seems unstoppable with all the events and adventures she's always on. Diane Kruger is only active on Instagram with over 1 million followers.
She has an account on Twitter but declared in a tweet in 2015 that she finds it useless, so you better follow her on Instagram!
Diane Kruger's Net Worth
Actress in some of the most brilliant movies, model to the most luxurious brands, and now, the author of a children's book, it seems Kruger is a master of all trades. Keeping in mind that she's done more than 40 films, her estimated net worth could be around $20- $25 million.
Diane Kruger's Favorites
Favorite Food: Fries and Oysters
Favorite Drinks: Wine and Martini
Favorite Animal: Cats
Favorite Place: Paris
Interesting Facts about Diane Kruger
Because of some scary incidents with horses, Kruger now fears them. So, she turns down roles that include horses.
Kruger became a citizen of America only in 2013.
Kruger earned a place in People's magazine's "50 Most Beautiful People in the World" in 2004.
Kruger is a brand ambassador for the Swiss watch company Jaeger-LeCoultre.
Kruger can speak three languages, i.e., German, English, and French. She also studied Latin for eight years but isn't fluent in it.
Diane Kruger is an officer of the Ordre des Arts et des Lettres, an order in France established in 1957 by the Minister of Culture.
What face shape does Diane Kruger have?
Breathtaking and gorgeous Diane Kruger has a beautiful square-shaped face, and it looks best with subtle and minimal makeup.
What is Diane Kruger's hair color?
Diane Kruger has lustrous blonde locks and often likes to keep them tied up for a clean hairstyle.
What color eyes does Diane Kruger have?
Diane Kruger has been blessed with the rare beauty of green eyes, and they look gorgeous when she does them up with a smoky effect along with a beautiful line of kohl.
Does Diane Kruger have tattoos?
Diane Kruger doesn't seem to be a big fan of tattoos. She only has one tattoo of a heart symbol on her inner arm.
Can Diane Kruger speak French?
Diane Kruger is fluent in three languages. She can speak French, German and English.
Does Diane Kruger sing in Joyeux noel?
Diane Kruger did not sing in Joyeux Noel. Natalie Dessay, a French opera singer, was the voice behind the singing for Kruger's character of Anna Sörensen.
Was Diane Kruger in the walking dead?
Diane Kruger was not in the show Walking Dead. Her fiance Norman Reedus played the character of Daryl Dixon in the show.
Did Diane Kruger go to College?
Diane Kruger attended a Catholic School in Germany and went for an audition at Royal Ballet School in London. Sadly, due to a knee injury, her ballet dreams ended, and she moved to Paris to pursue modeling.
Where does Diane Kruger live?
Diane Kruger and her fiance Norman Reedus moved to France with their daughter after selling their New York townhouse in June 2022.
No matter whether the age of actresses is on either side of fifty, they defy norms and stereotypes with their brains, beauty, and success. Diane Kruger doesn't stand alone in making women in their later years proud. Actress Julie Benz stands equally skilled at fifty. Read all about her journey here.