Among the multiple celebrities that grace the silver screen and take over people's hearts, Carla Gugino is one of the most notable mentions. This multi-talented actress impresses many with her stellar work record, sparkling personality, and dedication to her career path.
Gorgeous and charming, Gugino has been a known name in this industry since 1989 and continues to shine even today. Here, you would learn more about her, focusing on details like her fitness, body measurements, achievements, and dating history.
Carla Gugino's Success Story
Carla Gugino is known for acting, producing, and modeling, but she started originally from humble beginnings. Born in 1971 to an Italian orthodontist father and English-Irish descent mother, Gugino experienced a mix of different cultures at her home in Sarasota, Florida.
With her parents divorced, she grew up early. During her teenage years, Carla Gugino started modeling and even took up acting classes. She emancipated herself at 16 and made her headway into television, making appearances in shows "Good Morning, Miss Bliss" and "The Wonder Years."
At this time, she also got her break into the movie industry, working on projects like the 1989 "Troop Beverly Hills" and 1993 "Son in Law" with Pauly Shore. The following year, she starred in the Bon Jovi "Always" music video.
Over the years, Carla Gugino has worked on many projects with notable names like Michael J. Fox, Nicholas Cage. She has even co-starred with stalwarts such as Robert De Nero, Al Pacino, and Jet Li. However, the first significant role that brought her the recognition she deserved was playing Ingrid Cortex, the main character's mother, in the "Spy Kids" trilogy.
Other noteworthy projects include the 2006 "Night At The Museum" with Ben Stiller, a guest role in 2007-2010 hit show "Entourage," 2009 movies "Watchmen" and "Women in Trouble." The latter had a sequel based on her character, the titular "Elektra Luxx," in 2010. She also starred in the 2011 "Sucker Punch" and 2015 "San Andreas" alongside Dwyane 'The Rock' Johnson.
In 2016, she appeared in another music video, this time in Black Eyed Peas' "Where's The Love?". However, a significant role for Carla Gugino was in the 2017 thriller "Gerald's Game." She essentially carried the whole film as the lead protagonist Jessie Burlingame.
Most recently, Gugino worked in the 2021 thriller "Gunpowder Milkshake" alongside Lena Headey, Angela Bassett, and Paul Giamatti.
Carla Gugino's Height and Weight
Carla Gugino is known for her fantastic body proportions. Carla has a slim figure at 5 feet 5 inches or 165 cm (1.65 m) height and weighs around 61 kg or 135 pounds.
Carla Gugino is particular about her diet without compromising on her health or fitness. She likes eating food items like poached eggs, chocolate cake without flour, negronis, and lots of espressos. She is very particular about her vitamin intake as well.
She has to keep an enviable figure as an actor, especially while doing sensual scenes in "Sin City" and lingerie shoots in many editorials. So, she focuses highly on fitness activities, making it a regular discipline.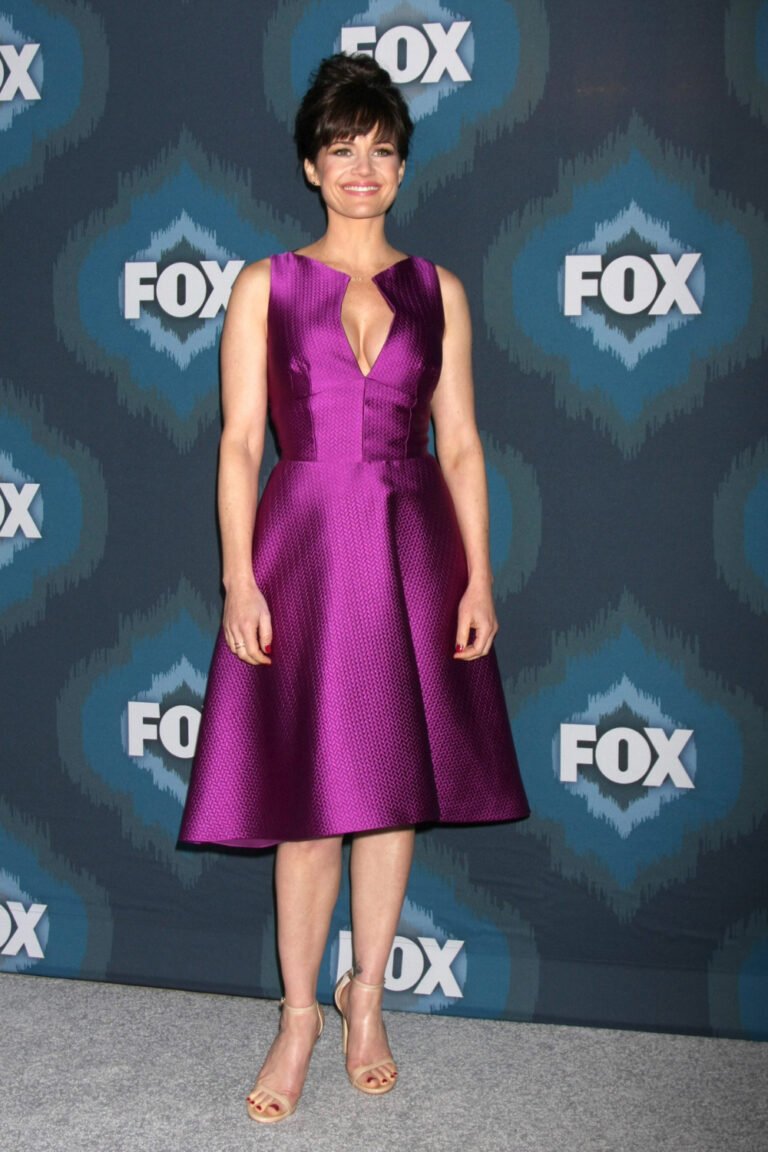 Carla Gugino's Dating History
When it comes to dating, most celebrities face many dating rumors and scandals. Carla Gugino is one of the rarer exceptions in the industry. She met her current boyfriend, a producer, writer, and director Sebastian Gutierrez back in 1996. The couple has stayed in a relatively stable relationship throughout.
Carla Gugino and Sebastian Gutierrez met while shooting for the 1996-romantic comedy "Wedding Bells Blues." This marked the beginning of their courtship, although they officially started dating in 2005.
They worked together professionally multiple times, with 11 movies and tv shows under their joint repertoire. Neither couple envisions getting married shortly, as they are enjoying their relationship.
As for her past relationships or rumors, Carla Gugino is notorious about her privacy. While she had been in one relationship before her connection with Gutierrez, she did not disclose the person's name.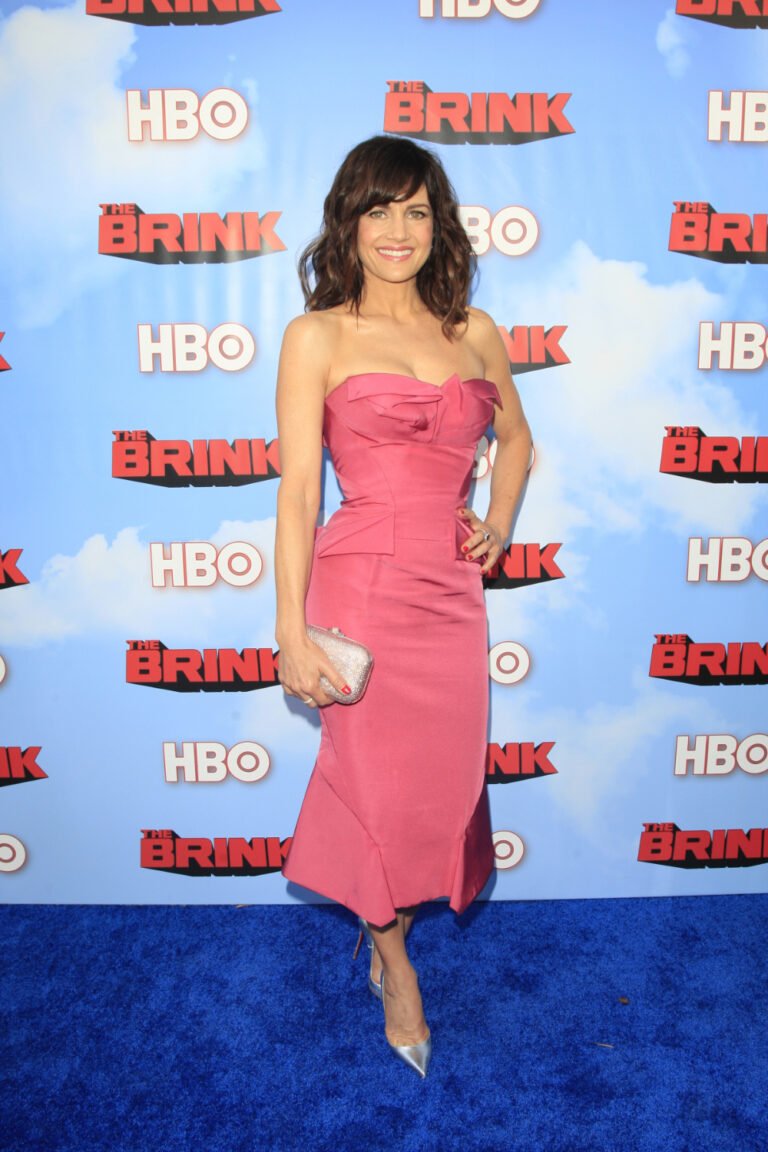 Full Born Name: Carla N. Gugino
NickNames: Carla
Religion: Agnostic
Date of Birth: August 29, 1971
Birthplace: Sarasota, Florida, United States
Zodiac Sign: Virgo
Father Name: Carl Gugino
Mother Name: Susan (surname unverified)
Siblings Name: Carl Gugino, Jr. (brother)
Spouse: None
Children: None
Carla Gugino's Body Measurements
Carla Gugino's impressive figure does grab the attention of fans worldwide even today, with hourglass 35-25-35 inches or 90-63.5-90 cm.
Moreover, Carla Gugino is a very active person in everyday life, which helps her maintain a strict fitness routine. In the mornings, she does meditation. Plus, she has been a staunch believer in the benefits of yoga since she was around 13 years of age. Carla Gugino also takes time to take part in classes of SoulCycle and Barre3.
She does swimming, hiking, and cardio. The latter is helpful for hours of stunts on movie sets, given her propensity to participate in thriller/action films. For her movie "The Space Between Us," she even tried out wire-training and strength training.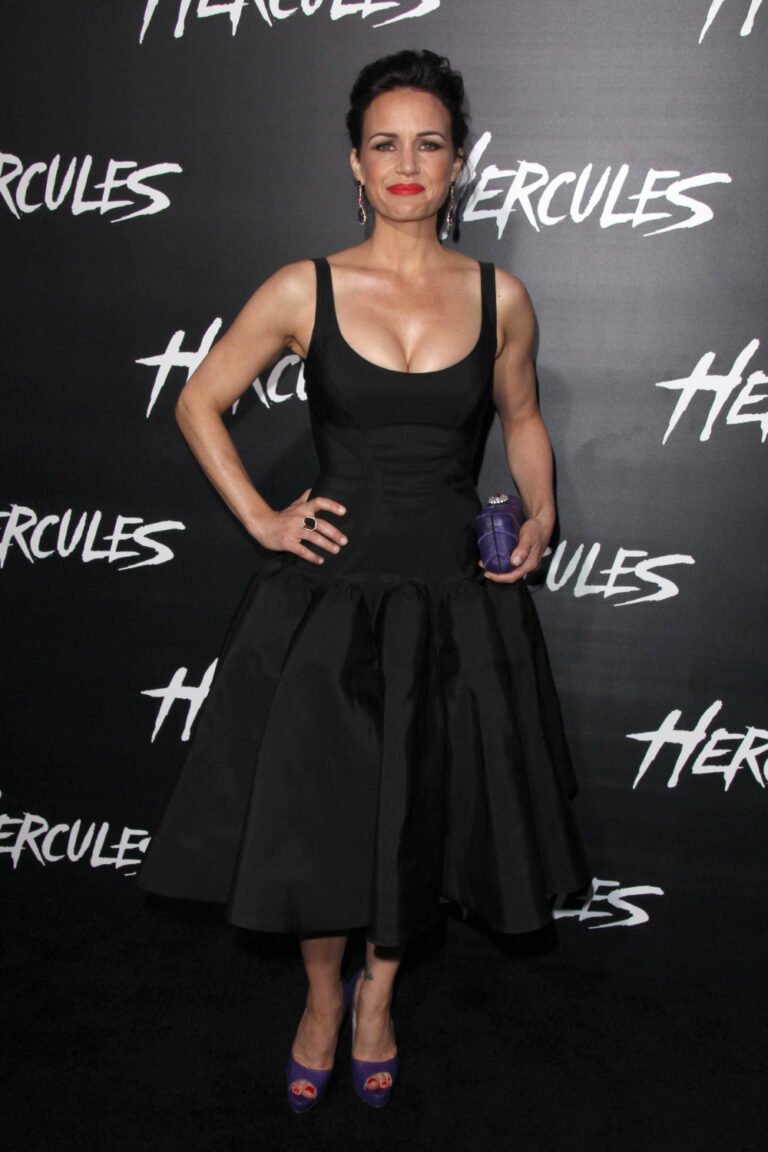 Carla Gugino's Ample Bosom
One of Carla Gugino's best assets is her admirable hourglass slim figure that attracts the views of practically every viewer. She does not shy away from doing risqué or sensual scenes in her movies and maintains her body accordingly. She has a breast size of 35 inches, and her bra size is 32C with cup size C.
The stunning brunette has many followers on social media who admire her fashionable cover shoots and behind-the-scenes pictures. Regardless of what pictures she posts, her cheerful genuine smile, and curvy figure never fail to make one's heart beat faster.
| | |
| --- | --- |
| Height | 5 feet 5 inches or 165 cm (1.65m) |
| Weight | 61 kg or 135 pounds |
| Breast Size | 35 inches |
| Bra Size | 32C |
| Cup Size | C |
| Body Measurements | 35-25-35 inches or 90-63.5-90 cm |
| Figure | Hourglass |
| Chest Size | 35 inches or 90 cm |
| Waist Size | 25 inches or 63.5 cm |
| Hips Size | 35 inches or 90 cm |
| Shoe Size | 7 (US) or 40 (EU) or 6.5 (UK) |
| Dress Size | 6 (US) or 34 (EU) or 10 (UK) |
| Eyes Color | Hazel |
| Hair Color | Dark Brown |
| Natural breasts or implants | Natural |
Suspected Rumor: Has Carla Gugino Considered Plastic Surgery?
Her good looks and the enviable figure has earned Carla Gugino a great deal of popularity. So, it is only evident that some naysayers have wondered about the secret behind her youthful bikini-ready body even today.
There are speculations available even today about her getting breast implantation and Botox.
However, these rumors are just that – rumors. There is no proof of Gugino having done any such surgical procedures. Furthermore, the actress herself has denied these allegations and has been a strong advocate of leading a healthy fitness lifestyle.
Her fans and many casual viewers have come to her defense after seeing no sudden augmentations in her body throughout her movie- or tv career. Indeed, Carla Gugino is just aging like fine wine.
Carla Gugino's Net Worth
Carla Gugino has worked in many reputable movies and series over her entire career. This is the reason for her 14 million net worth as of 2022. She has a long-standing history in the American entertainment industry and is signed with the agency Untitled Entertainment.
Carla Gugino's Most Loved Things
Favorite Foods: Non-vegan recipes like eggs, coffee, chocolate
Favorite Hobbies: Yoga, swimming, getting massages
Favorite Colors: Tropical forest green, Aquamarine
Awards and Nominations of Carla Gugino
Special Achievement Award for Entertainment- NIAF Foundation's 34th Anniversary Gala, 2009
Capri Italian-American Award- Film Festival Award (Capri-Hollywood), 2007
Best Actress (Gerald's Game)- Fright Meter, 2017
Nominated in 2008 for Outstanding Performance in a Motion Picture (American Gangster) by Screen Actors Guild
What shape of face does Carla Gugino have?
Carla Gugino has a smooth round shape to her face.
What is Carla Gugino's natural hair color?
Over the years, Carla Gugino has colored her hair for her roles. However, she mostly sticks to her dark brown natural hair color in wavy styling.
What color are Carla Gugino's eyes?
Many people mistake that Carla Gugino has brown eyes, but instead, she has stunning hazel eyes.
Where does Carla Gugino live?
Carla Gugino currently lives in an apartment in Buffalo, New York.
Overall, Carla Gugino has been in the entertainment world for years. Her diverse roles within the industry have allowed her to make a name for herself. Gugino has a strong fan following similar to other celebrities like Kat Dennings with her dedication to her craft, fitness, and healthy lifestyle.