There's no doubt that Bebe Rexha is a talented singer. But she's also a skillful songwriter who wrote groundbreaking songs, like The Monster by Eminem featuring Rihanna, besides her own hit songs.
The Grammy-nominated singer has given us earworms like Meant to Be and In the Name of Love and is on her way to making more fresh music for her fans!
IN A GIST
Melodious Bebe Rexha is 5 feet 5 inches or 165 cm tall.
Bebe possesses a sensational physique with a weight of 69 kg or 152 pounds.
Rexha was born on the 30th of August and is in her early 30s. Want to get a glimpse of Bebe's life? Read on about her career, lifestyle, measurements, and more!
Bebe Rexha's Age and Birthday
Billboard Music Award winner Bebe Rexha is a 34-year-old Virgo hailing from New York City, US. Her birthday falls on August 30, and she was born in 1989.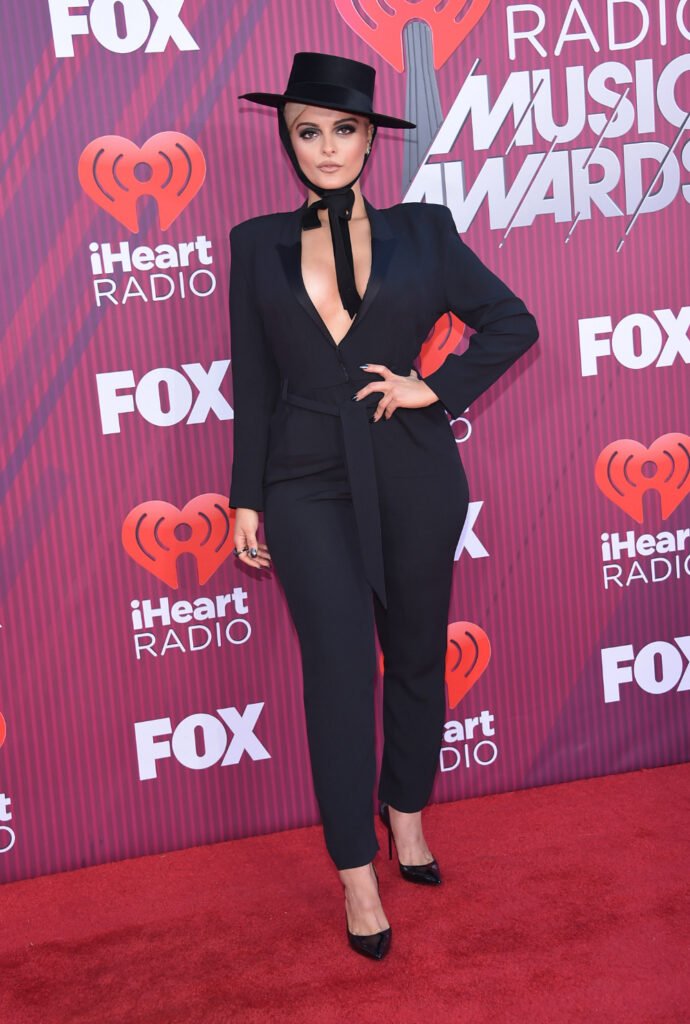 Bebe Rexha's Educational Background
Growing up in Staten Island, young Bebe went to Tottenville High School, where she started singing in choirs and musical productions.
The singer started writing songs as a teenager. And she was even rewarded with the "Best Teen Songwriter" award for her original song at the "Grammy Day" event of the National Academy of Recording Arts & Sciences.
Bebe Rexha's Loving Family
Pop singer Bebe Rexha was born to parents Flamur Rexha and Bukurije Rexha. Hailing from Brooklyn, Bebe was raised in Staten Island with her brother Florent.
Bebe shares a special bond with her family and often shows it by posting nostalgic pictures with her brother and mother.
The singer is of Albanian descent from both her parents. And that's where she got her name, Bebe, as her original first name Bleta means bee in the Albanian language.
Full Born Name: Bleta Rexha
Nickname: Bebe
Occupation: Singer, Songwriter
Religion: Christian
Date of Birth: August 30, 1989
Birthplace: Brooklyn, New York City, US
Education: Tottenville High School
Zodiac Sign: Virgo
Father Name: Flamur Rexha
Mother Name: Bukurije Rexha
Siblings: Florent Rexha
Bebe Rexha's Height and Weight
American singer-songwriter Bebe Rexha stands at an impressive height of 5 feet 5 inches or 165 cm (1.65 m) and weighs around 69 kg or 152 pounds. Bebe might have been a little self-conscious about her weight gain, but for her fans, she's perfect!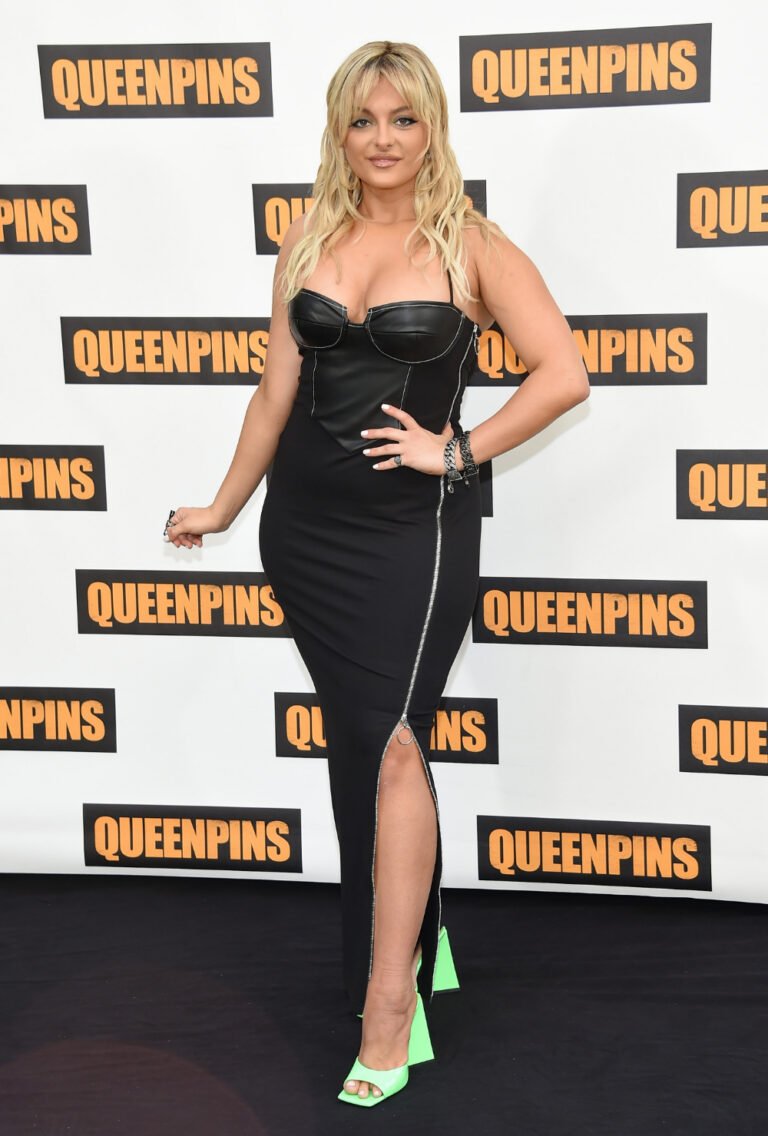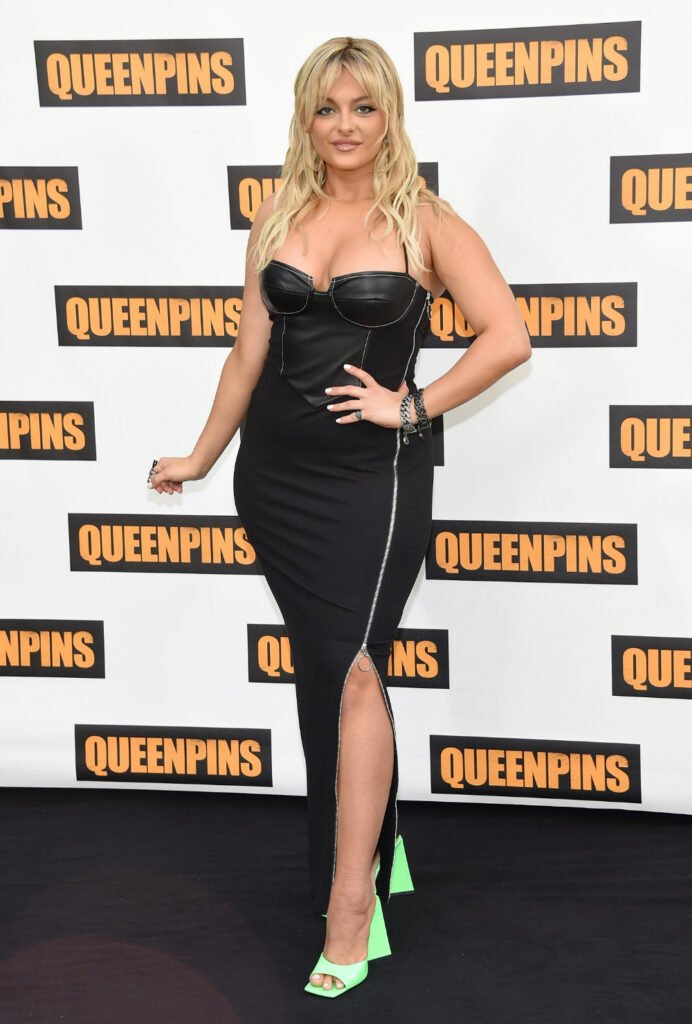 Bebe Rexha's Body Measurements and Physical Traits
Gorgeous Bebe Rexha proudly boasts her hourglass figure with close body measurements of 42-26-40 inches or 106-67-101 cm.
Bebe's curvy body makes her look mesmerizing in all attires, which she seemingly dons with a bra size of 40D with a cup size D. Recently, Bebe graced the red carpet of the 2022 AMA's in a stunning fluffy red dress, showing off her glamorous curves!
The singer's magnetic personality shows in her adorable round face and naive and shiny hazel eyes. Besides, her signature platinum blonde hair is just the icing on the cake for all her looks!
But the singer doesn't shy away from trying different quirky looks, like dying her hair all red!
Bebe Rexha's Fitness and Lifestyle
Like most of us, Bebe Rexha opened up about her weight gain insecurity post-lockdown. She was struggling to accept the changes in her body. But the singer is surely in a better place now, taking total pride in her body.
As for her fitness mantra, she partakes in outdoor activities like cycling, apart from regular home workouts, which she does while jamming to her songs.
Looking at Bebe's Instagram selfies without makeup can fill anyone with confidence, conveying a strong message that everybody is beautiful in their way!
| | |
| --- | --- |
| Height | 5 feet 5 inches or 165 cm (1.65 m) |
| Weight | 69 kg or 152 pounds |
| Face Shape | Round |
| Bra Size | 40D |
| Cup Size | D |
| Figure | Hourglass |
| Body Measurements | 42-26-40 inches or 106-67-101 cm |
| Shoe Size | 6 (US) or 37 (EU) or 8 (UK) |
| Dress Size | 6 (US) or 38 (EU) or 10 (UK) |
| Eyes Color | Hazel |
| Hair Color | Platinum Blonde (Natural Brown) |
Disclaimer
Bebe Rexha's Favorites
Favorite Colors: Black, Red
Favorite Animals: Dog
Favorite Part of the Day: Taking off the Makeup
Favorite Hobby: Cycling
Favorite Song: Break My Heart Myself from the album Better Mistakes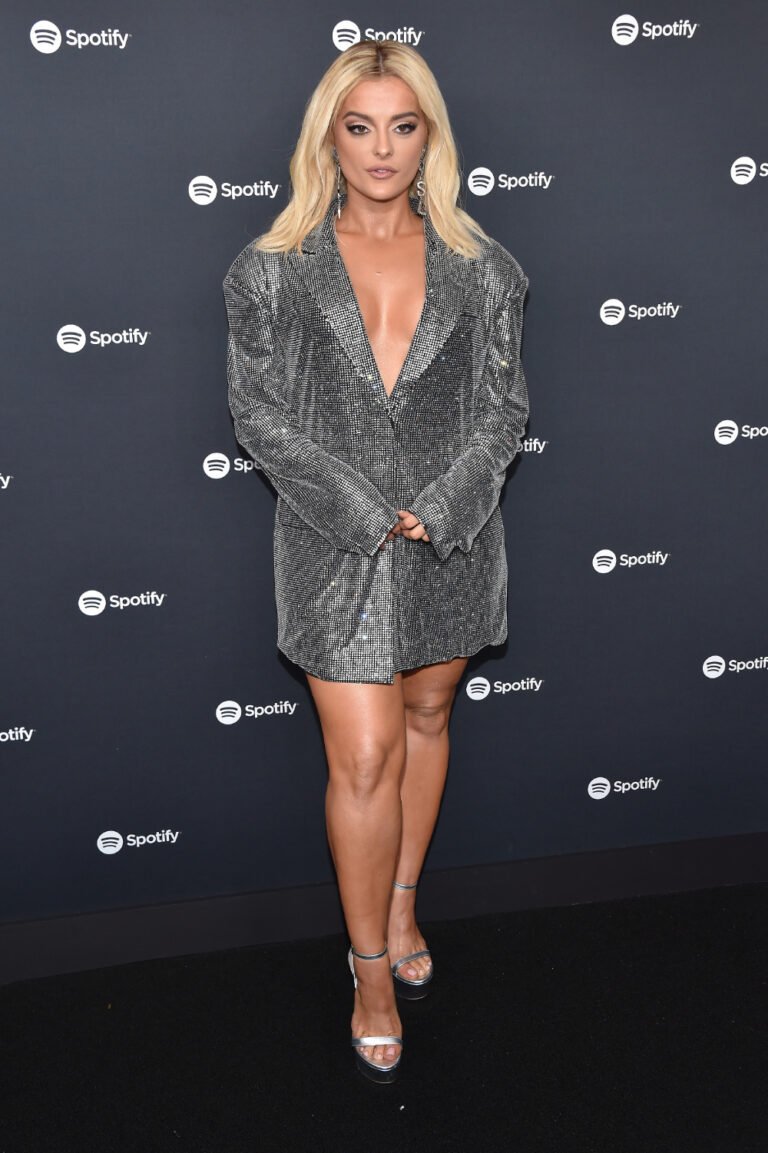 A Quick Glance at Bebe Rexha's Career
Now a global singing icon, Bebe Rexha started her journey by winning an award for a song she wrote for the National Academy of Recording Arts & Sciences. She then got into songwriting classes through a talent scout.
In 2010, Rexha joined hands with the American band Black Cards as a lead vocalist but left after just two years. She explored solo singing opportunities and eventually signed with Warner Bros. Records.
Finally, the singer debuted as a solo artist with the 2014 single I Can't Stop Drinking About You and released her first EP, I Don't Want to Grow Up. She also wrote songs for renowned singers like Rihanna, Eminem, and Cash Cash, which won many awards.
Bebe's fame doubled with her two most popular singles, In the Name of Love with Martin Garrix and Meant to Be, which topped at number two on the Billboard Hot 100. The next year saw Bebe's debut studio album, Expectations.
Since then, Bebe has released many singles, including Baby, I'm Jealous, featuring none other than Doja Cat.
Recently, in 2022, the singer dropped her second album, Better Mistakes, and is also nominated for the 2023 Grammy Awards for her song I'm Good (Blue) with David Guetta.
Bebe Rexha's Net Worth
Nearly a decade into the pop music scene, the Meant to Be singer has already released around 30 singles and two albums, bagging several accolades. As of 2023, Bebe Rexha has amassed a net worth of over $6 million.
The artist also frequently makes television appearances on different singing shows, which is sure to keep her fortune going up and up in the coming years.
Exciting Facts about Bebe Rexha's Life
Singer Bebe Rexha revealed that she has bipolar disorder.
Her parents are of Albanian origin.
Bebe learned to play trumpet, guitar, and piano all by herself as a kid; now that's talent!
Rexha wrote the song The Monster by Rihanna and Eminem, which won a Grammy award for Best Rap/Sung Performance in 2015.
Bebe Rexha's Social Media
Bebe Rexha's charismatic personality and talent have made her a fan-favorite singer. And her millions of fans are hooked to her social media, ensuring not to miss any updates on what the singer is up to!
What face shape does Bebe Rexha have?
Singer-songwriter Bebe Rexha has an adorable round face.
What is Bebe Rexha's hair color?
Bebe's natural hair color is dark brown, but she mostly sports her signature platinum blonde hair.
What color eyes does Bebe Rexha have?
Bebe Rexha has radiant and sharp hazel eyes, which suit her face frame perfectly.
Does Bebe Rexha have a Grammy?
Bebe Rexha has been nominated for Grammy twice in 2019 and is yet again nominated for the 2023 Grammys, the results of which are yet to be announced.
Did Bebe Rexha win American Idol?
Bebe Rexha appeared on the sixteenth season of American Idol in 2018 as a mentor and celebrity singer, not as a contestant. Hence, she didn't win the show.
Does Bebe Rexha use autotune?
Bebe Rexha is a talented singer with a melodious coloratura soprano voice that allows her to sing beautifully without needing autotune.
Did Bebe Rexha go to school?
Yes, Bebe Rexha went to Tottenville High School in Staten Island.
Where does Bebe Rexha live?
Bebe Rexha currently lives in California.
Talented artists like Bebe Rexha are taking the music scene up a notch with their talents. Where Bebe tried and rocked various music genres with her soprano voice, Melanie Martinez's mezzo-soprano captivated us all with hits like Soap and Cry Baby!