AnnaSophia Robb is an amazing actress who started out early in the industry. She was born in Denver, Colorado on December 8, 1993 to David and Janet Robb. Her mother is an interior designer, while her father is an architect. AnnaSophia was named after her grandmother Anna Marie.
As a child, AnnaSophia was a prodigy in both dance and gymnastics, and this was almost five years before she thought of taking up acting. If you want to learn more about this amazing actress, join us as we explore everything from AnnaSophia Robb's measurements to her dating history.
AnnaSophia's Journey to Stardom
AnnaSophia was recruited by an agent at age 8, and soon after, she appeared in the national commercial for Bratz dolls. She was also recruited for a McDonald's commercial after which she played a small role on Drake & Josh. She soon played her first major role as Samantha on Samantha: An American Girl Holiday.
She got her big screen role as Violet Beauregarde in Charlie and the Chocolate Factory. It was a box office success, and also boosted AnnaSophia's popularity. As of today, she has acted in several successful films such as Race to Witch Mountain, The Space Between, and Soul Surfer.
AnnaSophia Robb's Height and Weight
AnnaSophia Robb's height may not be her most impressive feature, but she has never let it hold her down. She stands 5 feet 0 inches or 1.52 m (152 cm) tall, and her weight is only 108 pounds or 49 kg.
A recent post by Seventeen Magazine perfectly describes AnnaSophia's journey to become a major workout motivation for young women across the world. The way she captures the determination of the real Bethany while playing her in Soul Surfer is truly remarkable and she should definitely get some appreciation and love for this role.
AnnaSophia Robb's Relationships
AnnaSophia Robb has been quite mysterious when it comes to her personal life and dating history. We respect her privacy in this, and will present you with all the information that her most dedicated fans have been able to find.
Her earliest rumored relationship was with Alexander Ludwig. The pair is said to have dated in an-on again-off again relationship from 2008 to 2016. In between this time, she has also been linked to Emile Hirsch, Adam Cobb, and Chris Wood. However, these are just rumors until AnnaSophia confirms them herself.
Full Born Name: AnnaSophia Robb
NickNames: Anna
Religion: Christianity
Date of Birth: December 8, 1993
Birthplace: Denver, Colorado, USA
Zodiac Sign: Sagittarius
Father Name: David Robb
Mother Name: Janet Robb
Siblings' Names: None
Spouse: None
Children: None
AnnaSophia Robb's Body Measurements
AnnaSophia Robb has an amazing hourglass figure which is an amazing transformation appreciated by all her fans. Her body measurements are 34-22-33 inches or 86.3-55.8-83.8 cm.
As per Shape Magazine, AnnaSophia's body transformation in Soul Surfer is one of the top 22 of all actors in the world. She didn't just learn to surf for this, but also practiced swimming, breathing, balancing, and even surfing with one arm. She also added a lot more protein to her diet to get some gains and look like an athlete as well.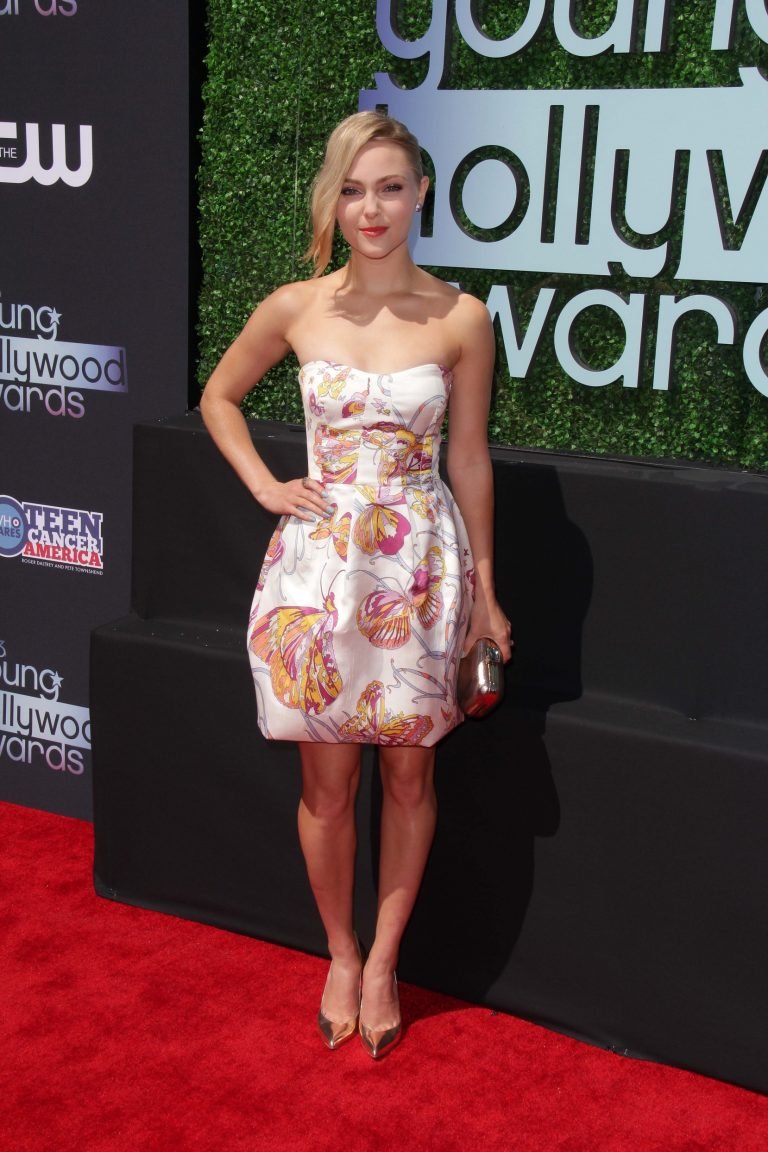 AnnaSophia Robb's Ample Bosom
AnnaSophia has the perfect assets to be a world-famous movie star. Her breast size is 34 inches, and her bra size is 32B with cup size B.
AnnaSophia is a big body positivity and fitness ideal for a ton of women. She is someone who works hard to accomplish what she wants and doesn't let anything hold her back.
| | |
| --- | --- |
| Height | 5 feet 0 inches or 1.52 m |
| Weight | 108 pounds or 49 kg |
| Breast Size | 34 inches |
| Bra Size | 32B |
| Cup Size | B |
| Body Measurements | 34-22-33 inches or 86.3-55.8-83.8 cm. |
| Figure | Hourglass |
| Chest Size | 34 inches or 86.3 cm |
| Waist Size | 22 inches or 55.8 cm |
| Hips Size | 33 inches or 83.8 cm |
| Dress Size | 4 (US) or 36 (EU) or 8 (UK) |
| Shoe Size | 7 (US) or 37.5 (EU) or 5 (UK) |
| Eyes Color | Blue |
| Hair Color | Blonde |
| Natural breasts or implants | Natural |
Did AnnaSophia Robb Get Cosmetic Surgery?
While AnnaSophia has dealt with plastic surgery rumors online, these don't seem to have any strong foundation to them. The actress practically grew up in front of the camera and hasn't shown any unnatural or drastic changes that could suggest her getting plastic surgery.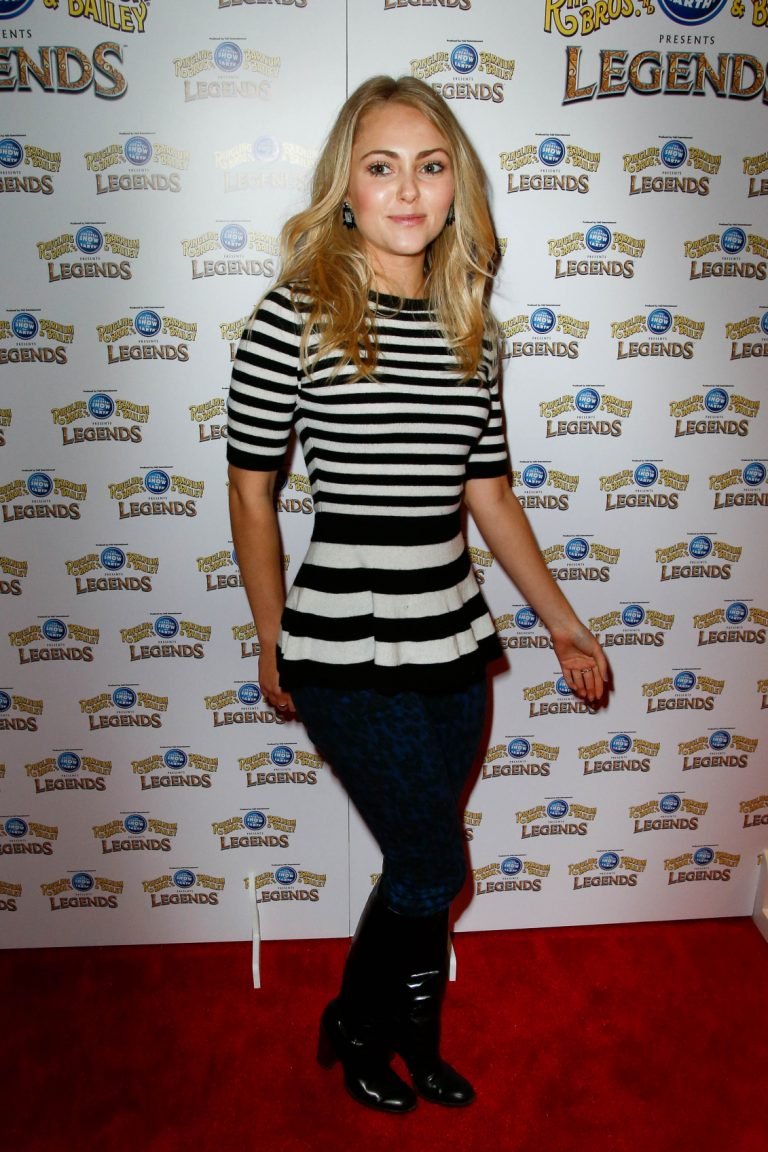 AnnaSophia Robb's Net Worth
AnnaSophia Robb has worked in a ton of successful films including box office ones like Charlie and the Chocolate Factory, and Race to Witch Mountain. She is also a successful television star and has an estimated net worth of $8 million. We can't wait to see her career grow more as the years go on.
A Few Things That AnnaSophia Cannot Live Without
Favorite Color: Black and Brown
Favorite Place: China and Switzerland
Favorite Perfume: Fuel for Fire
Favorite Food: Junk Food
What's AnnaSophia Robb's Face Shape?
AnnaSophia Robb has a beautiful heart shaped face which greatly compliments her hairstyle.
Can AnnaSophia Robb Actually Surf?
Yes, during the filming of soul surfer, AnnaSophia Robb learned surfing and even learned to catch the waves with only one arm.
Did AnnaSophia Robb Really Lose Her Arm?
No, AnnaSophia Robb didn't really lose her arm while filming Soul Surfer. She wore a green sleeve and glove on it, to have it removed with CGI in post-production.
AnnaSophia has developed her career greatly from the level of a child actor to a movie and television star. Quite like Elle Fanning, AnnaSophia has also shown that your age doesn't make an impact on your goals and ambitions. She is also a big inspiration for millions of young girls worldwide. We can't wait to see which amazing projects she brings forward next.