Anna Gunn has always been passionate about acting. And she never failed to show that whether it was her choice to study theater or act for the past three decades. She has wowed viewers with her impeccable acting in Breaking Bad, Deadwood, Sassy Pants, Equity, and many other hits.
If you want to know more about her, here is every information about Anna Gunn's acting career, height, weight, body measurements, fitness regime, and more.
Anna Gunn's Career
Born in Cleveland, Ohio, Anna Gunn was brought up in Santa Fe, New Mexico. She studied at Santa Fe Preparatory School and went on to graduate from Northwestern University with a degree in theatre in 1990.
Two years after her graduation, Anna Gunn bagged her first acting role in the series Quantum Leap in which she made a cameo in the episode, 'The Play's The Thing,' in 1992.
Since then, Anna Gunn has guest-starred in various series, including Seinfeld, NYPD Blue, Chicago Hope, The Drew Carey Show, Law & Order, The Mindy Project, Criminal Minds, and the list goes on.
Anna had her first leading role in the series Down the Shore. She played Arden in the sitcom that aired from June 1992 to May 1993. Following that, she was in the lead cast for Deadwood and Gracepoint.
It is Gunn's portrayal of Skyler White in Breaking Bad that defined her as an outstanding actress. The crime drama that was broadcast from 2008 to 2013 earned her several awards and nominations.
Apart from the aforementioned, she had recurring roles in The Practice and Shades of Blue.
Anna Gunn made her film debut in 1992 itself, appearing in the television film, Indecency. Then, in 1994, she had her first full-length theatrical movie, Junior, come out.
As of today, Anna Gunn has acted in several small-screen and big-screen movies such as Enemy of the State, Nobody's Baby, Red State, Sassy Pants, Sully, Moment of Truth: Caught in the Crossfire, Twelve Mile Road, Secrets of Eden and others.
Anna Gunn's latest acting roles were her guest role in the Prodigal Son episode, 'The Last Weekend,' which aired in May 2021, and in Nancy, released in September 2021.
Anna Gunn has also lent her voice talents to the video game character Ariel who has appeared in the video games series Legacy of Kain.
Anna Gunn's Height and Weight
Anna Gunn stands tall with an impressive height of 5 feet 10 inches or 178 cm (1.78 m), and she weighs 67 kg or 148 pounds. She has a healthy figure that allows her to look astonishing, whether she is wearing a lavish designer gown on a red carpet or casually dressed for one of her on-screen roles.
Anna Gunn does not follow any particular diet. When she did gain a few pounds as she had to take cortisone due to an illness, she lost weight by playing with her children. She really ran a lot while taking care of her two daughters.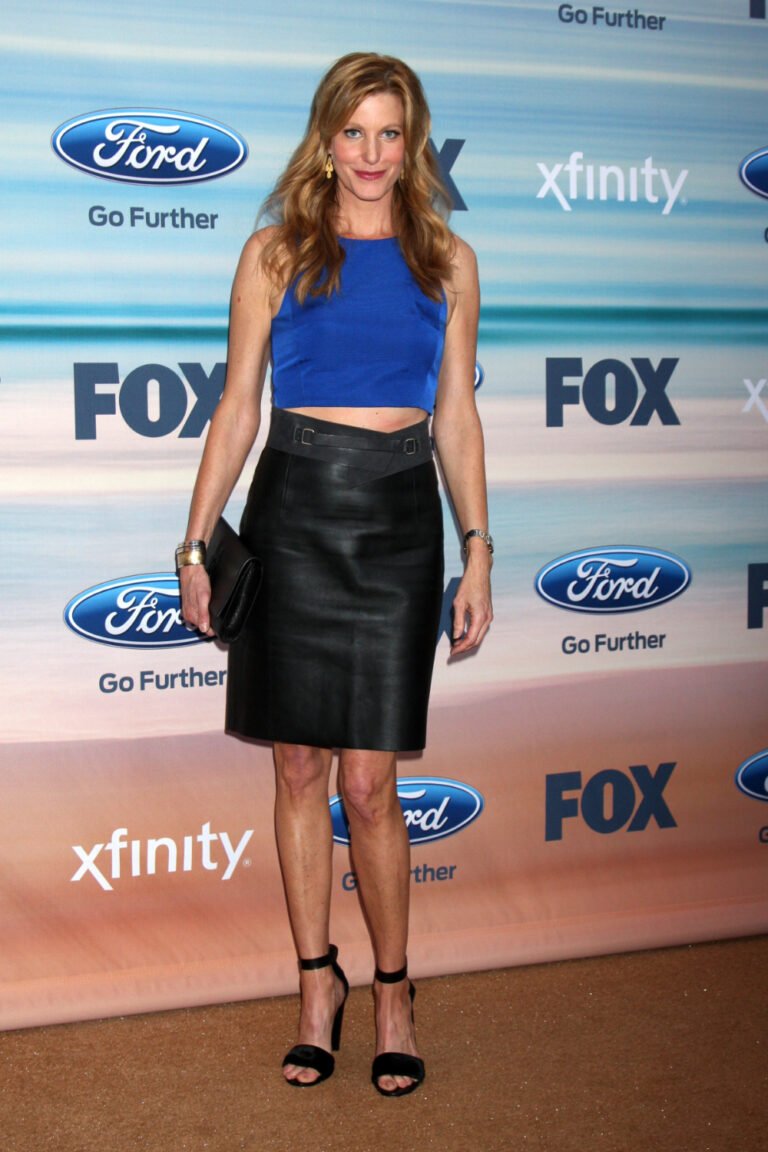 Anna Gunn's Dating History
Over the years, Anna Gunn has kept herself busy with her career. Thus not letting her have enough time for dating. As a result, she has openly been in only one relationship.
Anna Gunn was married to Alastair Duncan, a Scottish actor, in 1990. The couple welcomed their first child, Emma Duncan, in 2001 and their second child, Eila Rose Duncan, in 2006.
However, Alastair Duncan applied for divorce in 2008, and the couple legally separated in 2009. The Scottish actor, who is also a real estate agent, got custody of their children. Anna Gunn paid child support for a few years until Alastair Duncan agreed that she did not have to pay any more.
However, when Anna Gunn found success playing Skyler White in Breaking Bad, Alastair Duncan wanted her to pay him for taking care of the children. The actress made $890,858 from Breaking Bad.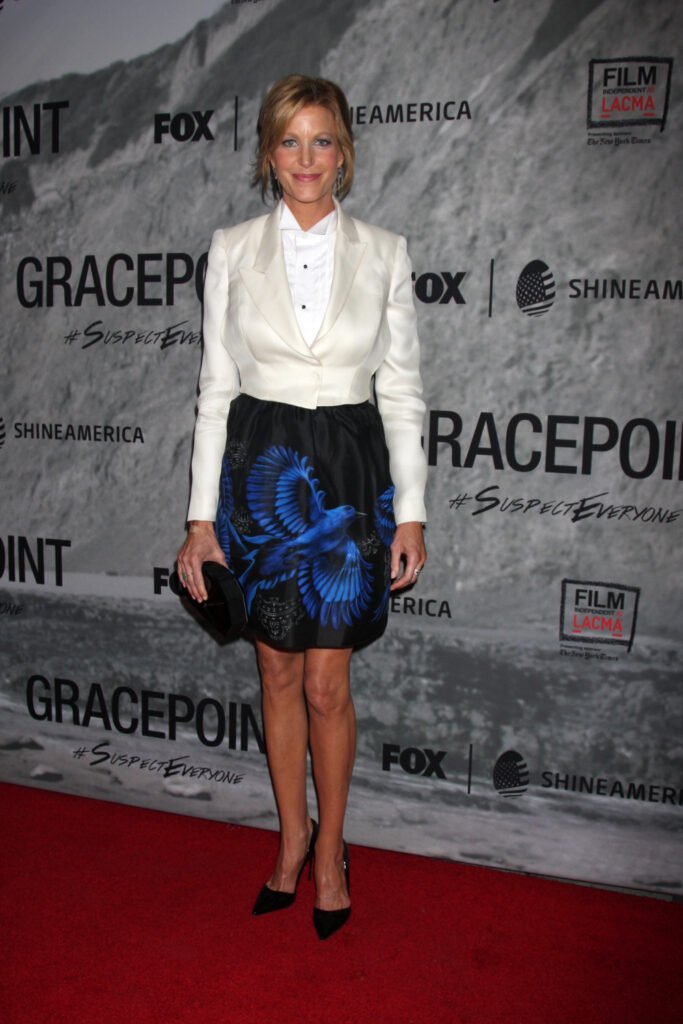 Full Born Name: Anna Gunn
Nickname: Anna
Occupation: Actress
Religion: Unknown
Date of Birth: 11 August 1968
Birthplace: Cleveland, Ohio, United States
Zodiac Sign: Leo
Father Name: Clemens Earl Gunn Jr
Mother Name: Sharon Anna Kathryn "Shana" Gunn
Siblings' Names: None
Spouse: Alastair Duncan (m. 1990–2009)
Children: Eila Rose Duncan and Emma Duncan
Anna Gunn's Body Measurements
Anna Gunn's body measurements are 36-29-37 in or 91.5-74-94 cm. She has a slender figure. Anna looked exceptionally breathtaking in her cream silk gown at the 2014 Golden Globe Awards.
Gunn's secret to maintaining her body is pilates. Moreover, she also thanks motherhood for her admirable figure.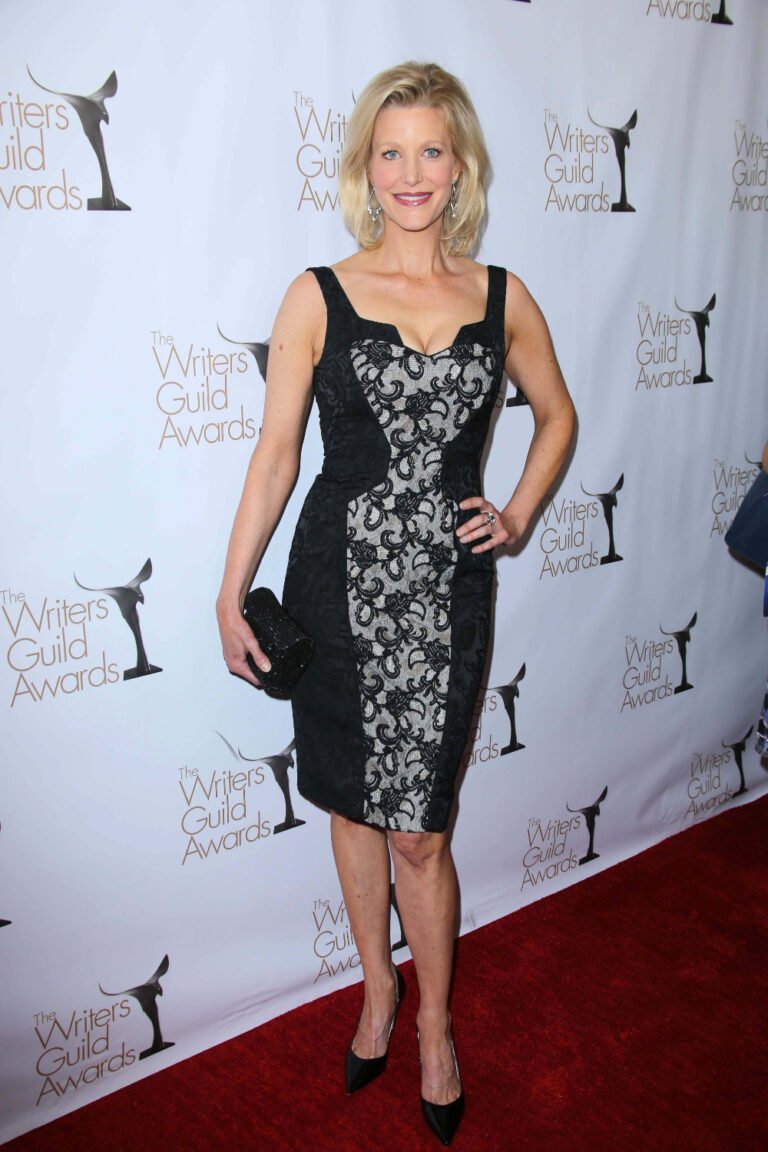 Anna Gunn's Ample Bosom
Anna Gunn's breast size is 36 inches, and her bra size is 34B with a cup size of B. Her ample bosom gives her the sex appeal which she has shown off through some of her acting roles, such as her bikini scene in 2001's Nobody's Baby.
Even after years passed, she still looked stunning when she appeared at the Breaking Bad premiere. She wore a black dress with a sheer neckline that gave a peek at her perfectly shaped busts.
| | |
| --- | --- |
| Height | 5 feet 10 inches or 178 cm (1.78 m) |
| Weight | 67 kg or 148 pounds |
| Breast Size | 36 inches |
| Bra Size | 34B |
| Cup Size | B |
| Body Measurements | 36-29-37 in or 91.5-74-94 cm |
| Figure | Slim |
| Chest Size | 36 inches or 91.5 cm |
| Waist Size | 29 inches or 74 cm |
| Hips Size | 37 inches or 94 cm |
| Shoe Size | 10 (US) or 42(EU) or 7.5 (UK) |
| Dress Size | 10 (US) or 42 (EU) or 14 (UK) |
| Eyes Color | Blue |
| Hair Color | Blonde |
| Natural breasts or implants | Natural |
Did Anna Gunn Have Any Plastic Surgeries?
When actresses appear in popular series, they rise to fame, and more people start observing them closely. That was the case for Anna Gunn, too, who gained many fans through her role in Breaking Bad.
Viewers were quick to notice that the actress, who played Skyler White, appeared to be different in the second and third seasons of the series. Netizens alleged that Anna Gunn underwent plastic surgery, thus resulting in her plumpy lips and accentuated nose.
Anna Gunn addressed the rumors and said she was under medications during seasons two and three, and those medicines contributed to her weight gain. This made her look different. Therefore, we can accept the fact that she did not have plastic surgery.
Anna Gunn's Net Worth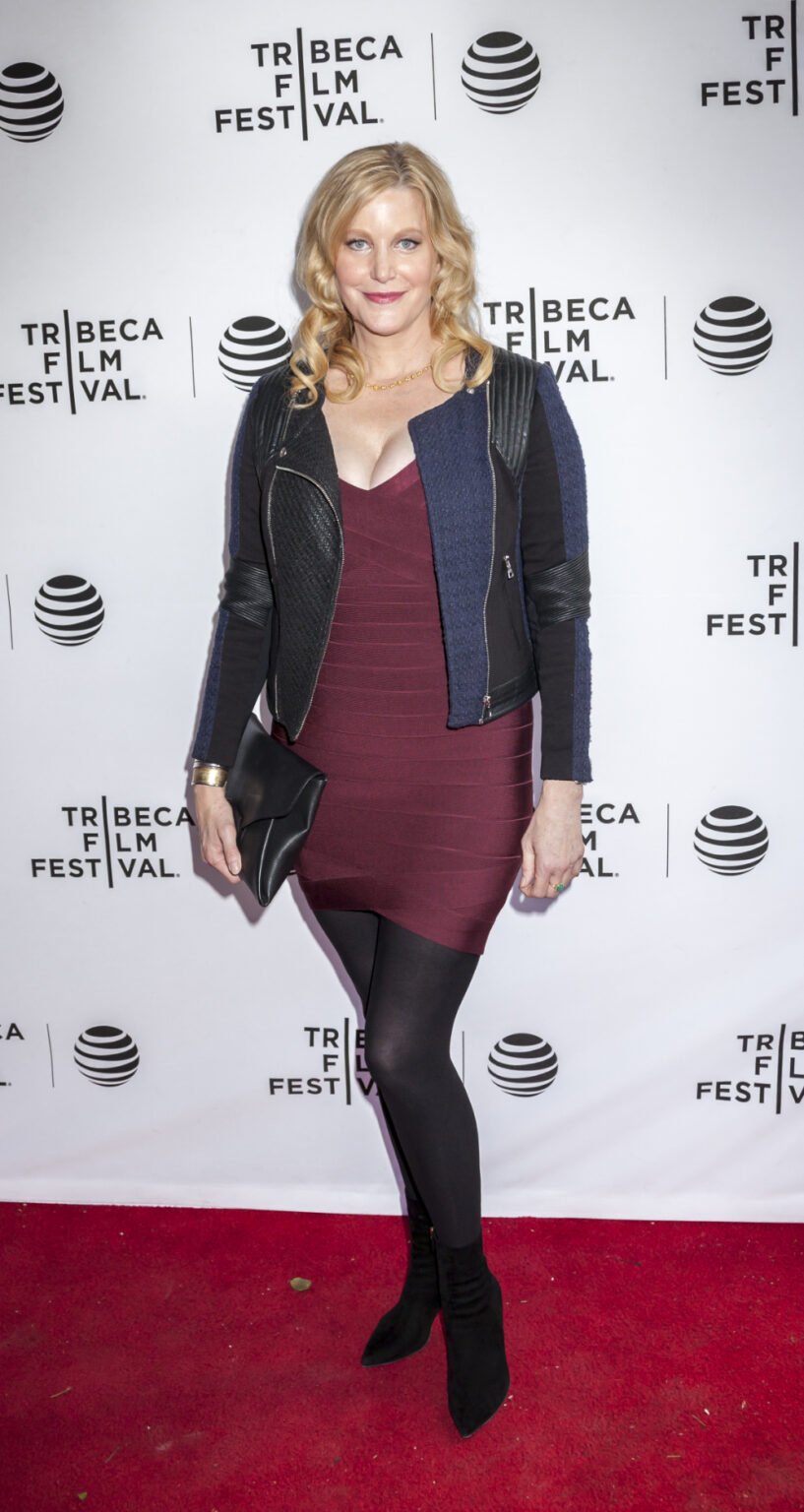 Anna Gunn is a successful and well-paid actress. She earns $75 thousand for every episode she acts in. In addition, she made nearly $900 thousand through Breaking Bad.
Although she had to pay parts of it to her agent, publicists, and managers, the remaining is not even close to less. With that said, Anna Gunn's approximate net worth as of 2022 is $9 million.
Anna Gunn's Most Notable Awards And Nominations
Primetime Emmy Award: Outstanding Supporting Actress in a Drama Series, Breaking Bad, 2014
Screen Actors Guild Award: Outstanding Performance by an Ensemble in a Drama Series, Breaking Bad, 2014
Gold Derby TV Award: Drama Supporting Actress, Breaking Bad, 2014
Primetime Emmy Award: Outstanding Supporting Actress in a Drama Series, Breaking Bad, 2013
Gold Derby TV Award: Drama Supporting Actress, Breaking Bad, 2013
International Online Cinema Award: Best Supporting Actress in a Drama Series, Breaking Bad, 2013
Primetime Emmy Award: Outstanding Supporting Actress in a Drama Series, Breaking Bad, 2012 – Nominated
Fun Facts About Anna Gunn
Anna Gunn stayed with actress Pamela Adlon in Los Angeles before she began acting.
Anna published an opinion piece in The New York Times in which she covered the hate her Breaking Bad character, Skyler White, got from the audience.
Anna Gunn has performed in staged plays such as The Beggar's Opera at the Court Theatre, Sex With Strangers for Broadway, and more.
What face shape does Anna Gunn have?
Anna Gunn has a square-shaped face that makes her look attractive with side-partition hairstyles.
What is Anna Gunn's hair color?
Anna Gunn has blonde hair that she either straightens or curls, both of which look stunning on her.
What color eyes does Anna Gunn have?
Anna Gunn has gorgeous blue eyes, which are definitely one of her beauty traits.
Did Anna Gunn win an Emmy?
Anna Gunn has won two Primetime Emmy Awards. She was accoladed with Outstanding Supporting Actress in a Drama Series in 2013 and 2014 for her performance in Breaking Bad.
Is Anna Gunn still acting?
Yes, Anna Gunn is still acting. She had her latest role in Nancy in September 2021.
Is Anna Gunn in Criminal Minds?
Yes, Anna Gunn was in Criminal Minds. She played Special Agent Lily Lambert in the episode titled 'Beyond Borders.'
Where does Anna Gunn live?
Anna Gunn used to live in Los Angeles' Hollywood Hills. She put that LA house for sale and is most likely living in her Chicago home currently.
Anna Gunn is a phenomenal actress who gets her acting roots from the theatre. She has made a mark in the industry with her brilliant performances throughout her career. Like her, Leighton Meester is another actress who has performed on Broadway.