From starring in hit films and shows like Friday Night Lights to supporting charities, Aimee is thriving in all her agendas! She isn't just another cute face but a fierce individual who is determined to use her popularity to bring positive change in the world, however big or small.
Aimee Teegarden is a woman on a mission with a purpose greater than her own dreams, and we are ready to cheer for her on every step!
IN A GIST
Actress Aimee Teegarden stands tall at 5 feet and 7 inches or 170 cm (1.7 m).
Aimee Teegarden maintains her weight at 53 kg or 117 pounds and follows a vegan diet to stay fit.
Aimee's birthday falls on the 10th of October. She is a 33-year-old Libra. Continue reading to learn more about her career, lifestyle, diet plans, net worth, family, etc.
Aimee Teegarden's Age and Birthday
Aimee Teegarden celebrates her birthday on the 10th of October under the star sign Libra. The 1989-born actress and filmmaker is 33 years old and loves to spend her special day with close friends at magical places.
Aimee Teegarden's Education and Net Worth
Aimee graduated high school at the age of 16 through homeschooling and spent the rest of her time modeling and training to be an actor. It was indeed a good decision to skip college and focus all her energy on making her dreams come true!
Aimee has since modeled for top brands like Tommy Hilfiger and Old Navy and starred in hit shows like Friday Night Lights, Star-Crossed, and Notorious and films like Scream 4, Love and Honor, and Rings.
Besides, she is also a producer, leading to her estimated net worth of $1.5 million in 2023. Aimee is still pretty young and has a long way to go, which means her income will only quadruple in the future.
Aimee Teegarden's Adorable Family
Aimee Teegarden was born and raised in Downey, California, by a loving and supportive family. Her father has always encouraged her to follow her dreams without fear, as she shares in one of her father's day posts. Aimee loves to hang out with him often.
Aimee was close to her mother as well, but she doesn't talk about her a lot since her passing in 2017. She lost her mom to coronary heart disease and raised awareness about the same on social media recently.
Aimee's grandmother, Jean Charlotte Lee, was her best friend, it seems, as the two often spent quality time together. She called her grandma the light of her life on what would have been her 93rd birthday.
Just like her mom, Aimee lost her grandmother recently and missed the good times she had with her two special ladies. She also has an older sibling named Sean, who is a photographer and kind of her secret keeper.
Full born name: Aimee Richelle Teegarden
Nicknames: Aimee
Date of birth: October 10, 1989
Birthplace: Downey, California, USA
Zodiac sign: Libra
Siblings name: Sean Teegarden (Brother)
Aimee Teegarden's Imposing Height and Weight
Friday Night Lights actress Aimee Teegarden has an impressive height of 5 feet and 7 inches or 170 cm (1.7 m), which serves her modeling career pretty well. Her imposing height is why Aimee closed modeling deals with top fashion brands!
Teegarden also has the perfect figure to go with her professional career, as she weighs only 53 kg or 117 pounds. While in her 30s, Aimee makes sure to stay slim but, more importantly, healthy.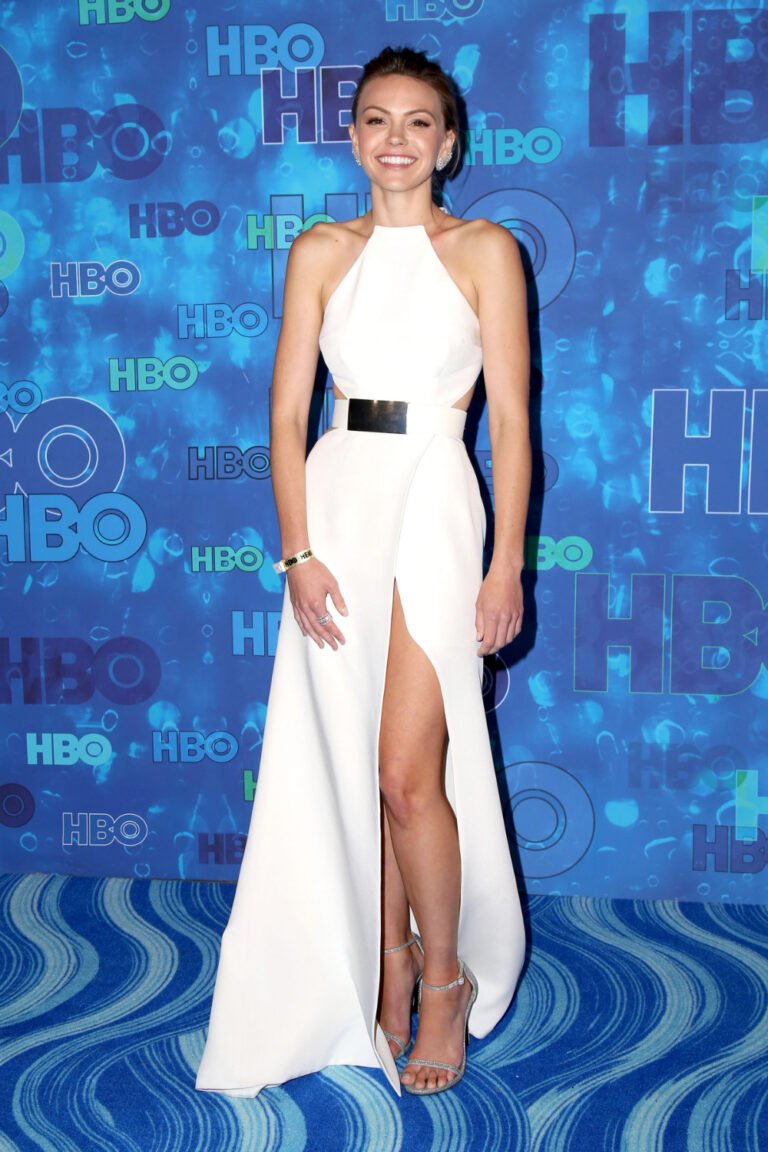 Aimee Teegarden's Body Measurements and Breathtaking Features
It's not just a slim figure but attractive proportions that make Aimee stand out amongst other artists. Teegarden has estimated body measurements of 34-25-35 in or 86-63-88 cm, which really complements her tall and wonderful personality.
Aimee also has an alluring bosom with bra size 34C and cup size C, accentuating her entire appearance when she slips into attires like body con dresses, gym wear, winter wear, business suits, casual fits, and more!
And it's not just her goddess-like figure that gets all the attention! Aimee's heart-shaped face is so cute that one can't help but admire those pretty features, especially her hazel eyes and dark brown hair that she loves to dye now and then.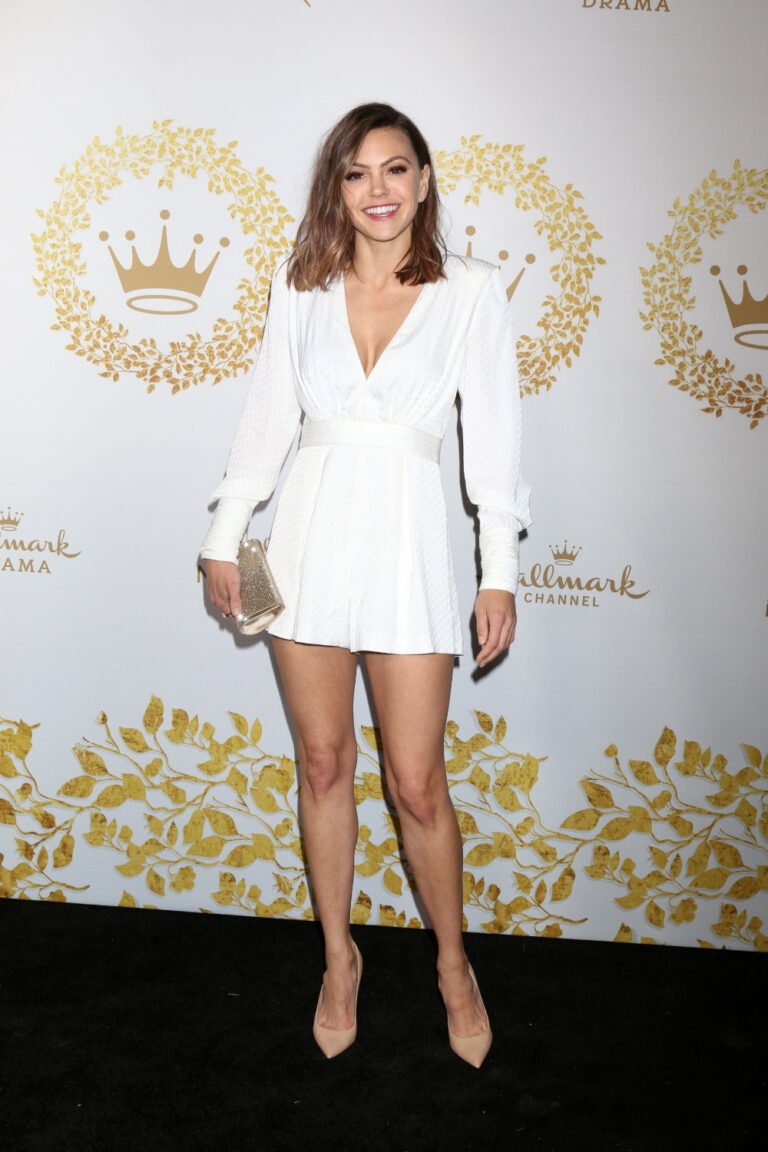 Aimee Teegarden's Fitness Mantra
Aimee is blessed with a slim figure and glowing skin, but it all comes with genuine efforts. She is the kind who practices yoga daily, runs regularly, goes on hikes, and indulges in activities that keep her body toned and fit.
But Aimee is a big foodie, too, and it is hard for her to say no to ice creams, cupcakes, fries, etc. Besides, she is a vegan and usually sticks to salads, Bibimbap, leafy vegetables, and smoothies to stay in shape.
With a tight work schedule, Aimee makes sure to witness the beauty of nature in sunsets, rainbows, beach walks, and exploring interesting places on earth. And that also helps her stay fit, healthy, and, most importantly, happy!
| | |
| --- | --- |
| Height | 5 feet and 7 inches or 170 cm (1.7 m) |
| Weight | 53 kg or 117 pounds |
| Face Shape | Heart |
| Bra Size | 34C |
| Cup Size | C |
| Body Measurements | 34-25-35 in or 86-63-88 cm |
| Figure | Slim |
| Shoe Size | 8 (US) or 38.5 (EU) or 5.5 (UK) |
| Dress Size | 6 (US) or 38 (EU) or 8 (UK) |
| Eyes Color | Hazel |
| Hair Color | Dark Brown |
Disclaimer
Aimee Teegarden's Favorite Things
Favorite Animal: Dog
Favorite Festival: Christmas
Favorite Place: Japan
Favorite Drink: Rose
Aimee Teegarden's Career Highlights
Aimee started as a model for several brands, including Tommy Hilfiger, Old Navy, YMI Jeans, and Hollister. She slowly transitioned into a skillful actress and performer, debuting as Tina Bayes in the police crime drama Cold Case in 2003.
Aimee's first starring role came in 2006 in the drama series Friday Night Lights as Julie Taylor, following which, she grabbed several roles in shows like 90210, Punk'd, The Ranch, and The Rookie.
Her most loved performance, however, came in the sci-fi and romantic teen drama, Star-Crossed, which ran for one season but got her a starring role in the legal drama, Notorious.
Teegarden has also starred in well-known films, like Scream 4, Love and Honor, Bakery in Brooklyn, Rings, and A Change of Heart. The actress is currently filming a movie titled Obsidian, which is still in pre-production.
Aimee recently announced a multi-picture deal with Hallmark, so her fans can expect more entertainment from her soon!
Exciting Facts About Aimee Teegarden
Aimee supports the non-profit organization, Oceana, to preserve the oceans of the world. It's incredible how she is using her celebrity status to bring light to important things.
She was the recipient of the Young Hollywood Awards for TV Actress of the Year in 2011. She won the award for her role in Friday Night Lights. And she truly deserved the honor!
Aimee has also appeared in Demi Lovato's music video titled Made in the USA. She is a woman of many talents indeed.
What face shape does Aimee Teegarden have?
Aimee has a beautiful heart-shaped face that her audience finds pretty cute.
What is Aimee Teegarden's hair color?
Aimee has shoulder-length dark brown hair but has previously dyed her hair blonde and purple.
What color eyes does Aimee Teegarden have?
She has beautiful hazel eyes that have a way of expressing her feelings to the audience.
Is Aimee Teegarden left-handed?
Aimee Teegarden is a left-handed female personality and celebrity in Hollywood.
Is Aimee Teegarden her real name?
Aimee Richelle Teegarden is her real name, but she is usually referred to as Aimee by family and friends.
Is Aimee Teegarden in hallmark movies?
Aimee starred in a Hallmark movie titled Heart of the Matter in 2022 and has recently signed a multi-movie deal with the channel.
Did Aimee Teegarden go to school?
Aimee Teegarden completed her schooling independently and graduated high school at 16.
Where does Aimee Teegarden live?
Aimee lives in Los Angeles, California, USA, with her family.
Aimee Teegarden has always been the person who listens to her heart and follows her dreams, no matter big or small. And look where it got her! She has become a Hollywood star, just like Jena Sims, who won Miss Georgia Teen USA 2007.